Manas Ranjan Mahapatra
I was once writing for several Odia magazines for children. Unfortunately I could not continue it after coming to a professional career at national and international level.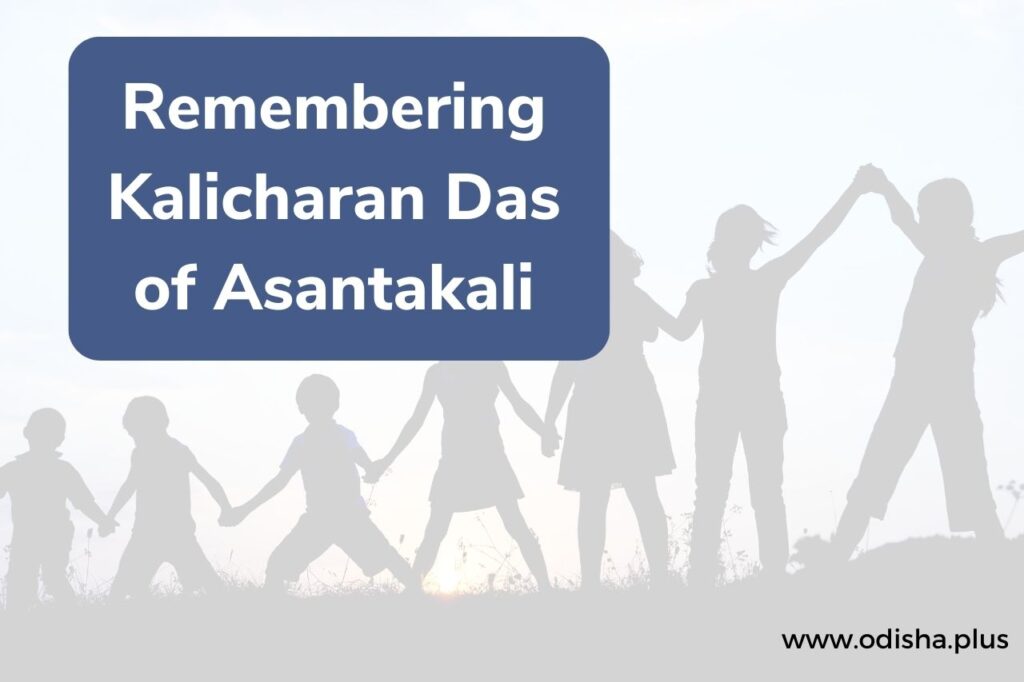 Of late, being persuaded by Prof Manoj Das, I began writing in English for children. Some of my stories have appeared in Children's World, the largest circulated children's magazine from CBT. An illustrated book for children in English by me also came out two decades ago.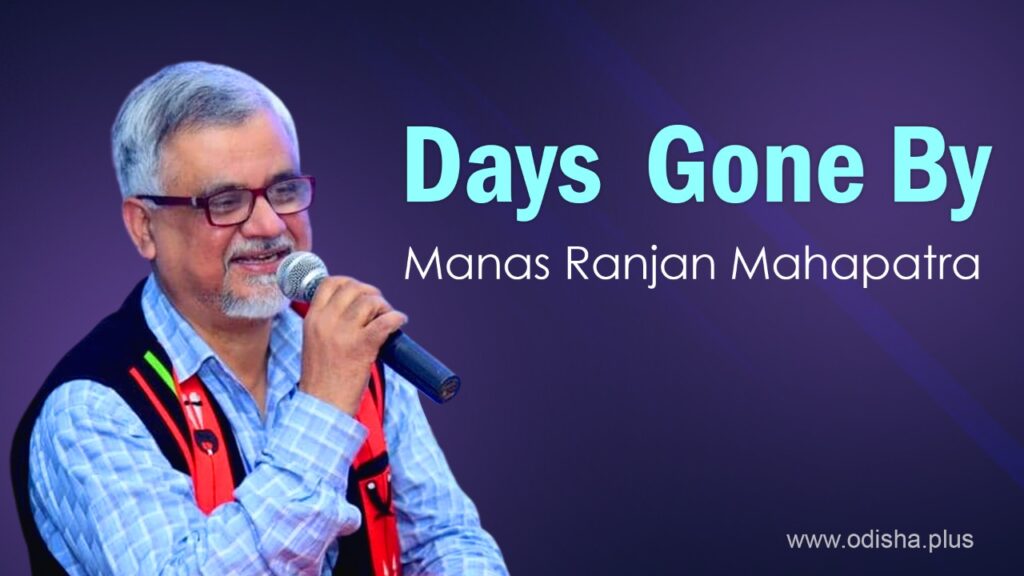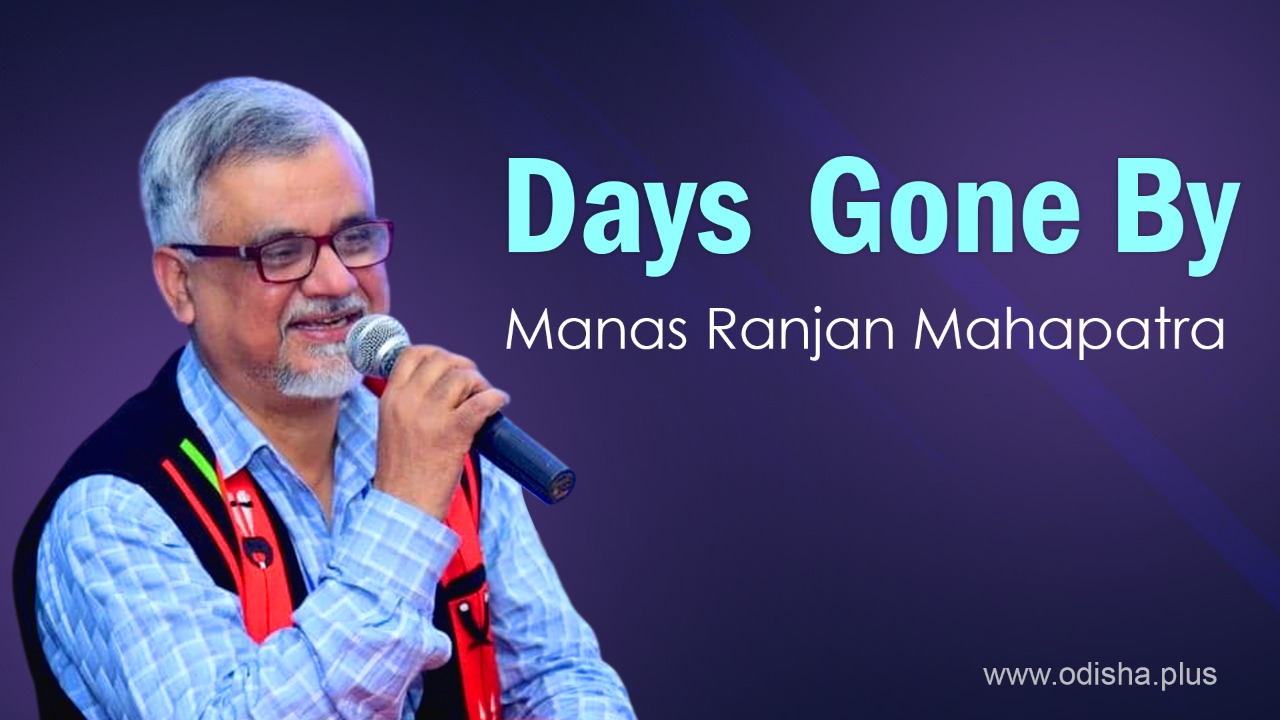 I had also collected legends, proverbs and folk stories from various parts of India and the world. Some of these were published in the children's magazine once edited by me from NBT. Those stories were published in my pen names.
Sooner or later, I will publish those legends and proverbs in my name in English for a larger readership across the world. Right now, I am busy in translating some emerging Odia poets into English.
But, I have been always remembering Kalicharan Das and Asantakali, the promoter of young writers half a century ago from Calcutta. Calcutta was once upon a time cultural capital of Eastern India. I must have visited this place not less than five hundred times.
My first visit to Calcutta was in 1981 for a job, Information Officer of Government of West Bengal at Cuttack. I went again in 1983 for a Saligram for my uncle's boss. But, my visit three decades ago for Odia book typesetting at C R Avenue was memorable. My friend Pitambar Barik organised a literary meeting for me where I met Kalicharan Das of Asantakali.
I am venturing to write an article on Kalicharan Das, most probably the first of its kind. Incidentally, Odisha Sahitya Akademi has honoured him this year for his lifetime contribution to Odia Literature. Better late than never.
In late 1970s and early 1980s there were only three major literary magazines, Nabarabi, Asantakali and Jhankar. My poem was published in Asantakali in 1979. Kalicharan Das didn't know me, nor I was a well known author. He published me on the basis of merit of the work.
Asantakali was published in 1951 from Calcutta by Jadumani Parija. Later, its ownership was bought by Shrikanta Panda, Ranjit Pattnaik and Kalicharan Das in 1971. The new printing technology and apathy of new officials of government brought its untimely death in 1991.
Kalicharan Das went to Calcutta in search of a job and joined a company in 70s. In due course of time he came in contact with Shrikanta Panda, then an industrialist. They began publishing Asantakali. An office space was hired at Premchand Baral Street, then defamed as a red light area.
We had a lady with us for taking care of my youngest brother. In due course she became like a family member. Her son was at Calcutta. We both went once in 1981 to find out the place in that red light area and found it locked. It was understood from the nearby shop that the house has been sold out to somebody who uses it as a godown.
I was waiting for an opportunity to meet Kalicharan Das. Pitambar Barik made it a reality. I was amazed. He invited some authors to the house of one Jnaneswar Mishra near Nizam Palace Metro Station. Dr Bijoy Prasad Mahapatra, then heading Language Division of Government of India was also there.
Kalicharan Das was living outside the city at Uttarpada and was commuting by local train. Our meeting was for an hour. I wanted to help him for revival of Asantakali. We didn't meet after this meeting. Cellphone was not in use those days.
Later, as a part of the bigger game plan of Dr Sitakant Mahapatra, I took charge of the National Centre for Children's Literature in 2001. It was a different story. I didn't meet Kalicharan Das, nor my successor took interest in meeting him. Some years after a friend told me that his company was closed and he has left Calcutta. The city has been renamed as Kolkata and art and culture of the city has been taken over by politics.
A few days ago I read from the newspapers that Odisha Sahitya Akademi has honoured one Kalicharan Das. I was anxious. My college teacher Dr Phani Mohanty later told me that Kalicharan Das is now at Bhubaneswar and is working for some publishers. I was restless to speak to him. That day came. I spoke to him. I told him that I want to write on him and his contribution to Odia literature. He was astonished. Nobody has till now written on him or his friends from Asantakali family. All except him from Asantakali group have left the world and he is the last one to tell the story.
But, who will listen to his story ?
(The Author is a former editor of National Book Trust, New Delhi. Views are personal)