OdishaPlus Bureau
The Indian Institute of Mass Communication (IIMC), Dhenkanal organised it's film appreciation event Filmi Chakkar 4.0 from January 14 to 16. Filmi Chakkar, launched in 2018, is an annual amalgamation of film-related events. This year the fourth edition returned with the theme 'Stardom'.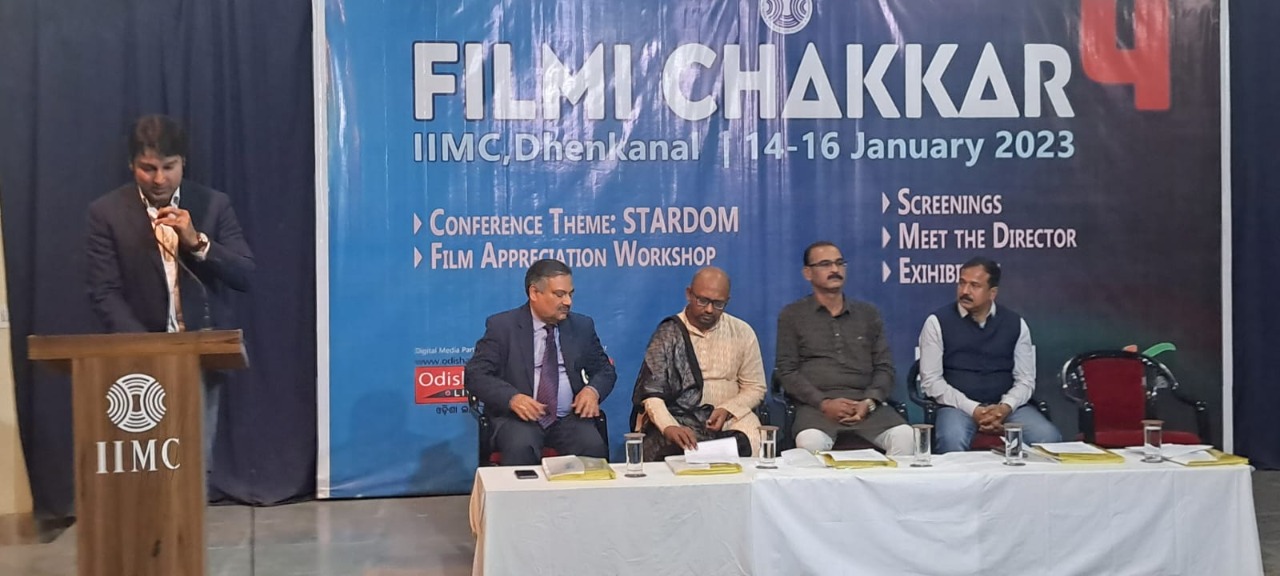 The three-day event featured conference and paper presentations, film screenings, an exhibition, a film appreciation workshop, and several other panel discussions on topics such as 'Gender and Stardom'. The inaugural ceremony of the event was graced by Collector and District Magistrate, Dhenkanal, Saroj Kumar Sethy, Chairperson, Odisha Film Development Corporation, Kuna Tripathy, Cine-Artist, Akash Dasnayak, and National Award Winning Film Writer, Filmmaker, and Film Critic Dr. Piyush Roy.
Dr. Mrinal Chatterjee, Regional Director, IIMC delivered the welcome address. Addressing the students, Kuna Tripathy talked about the price that actors have to pay to maintain stardom. He also praised the event and announced that next year, the corporation will hold a conference on films in association with IIMC while Akash Dasnayak said that stardom for fans is a fleeting thing and that an actor can never become a star without fans.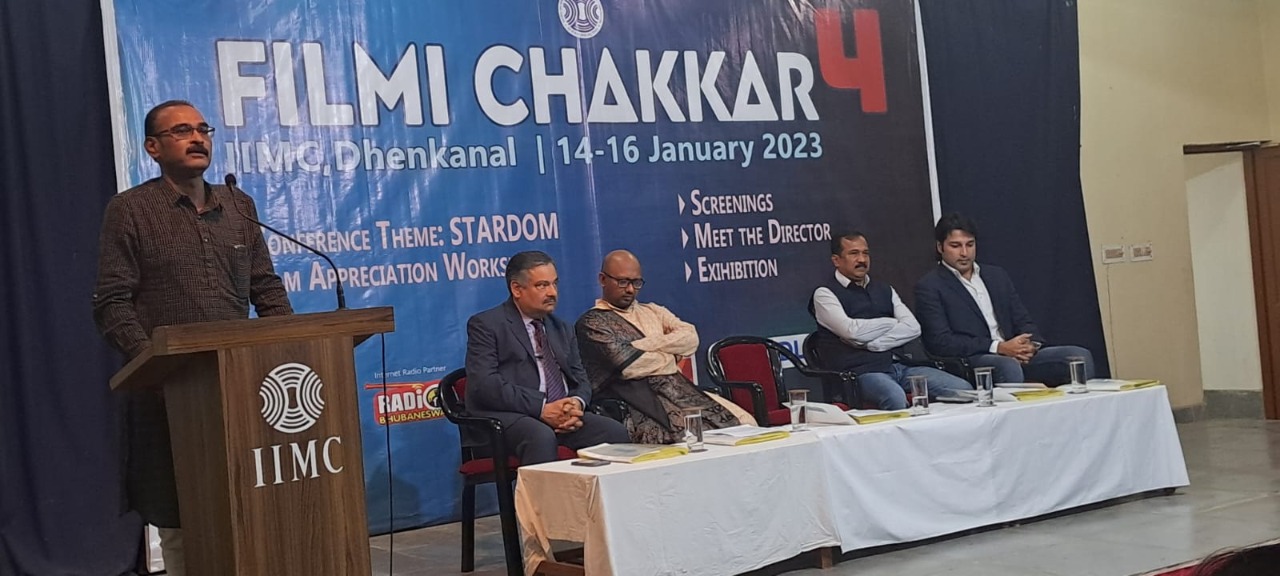 As a part of the event, an exhibition showcasing the journey of Bollywood posters along with Odia magazines and fan letters was inaugurated by Saroj Kumar Sethy. The visitors gained insights from the exhibition which had a collection of movie posters from Alam Ara to Kantara. Fan, Collector, and Cinephile Bijayani Roy portrayed the affection fans have for stars by sharing her anecdotes with the students.
The panel discussion on 'Gender and Stardom' by Epti Pattnaik, Senior Manager, Breakthrough, and Sudipta Chowdhury, Actor was a key highlight of the second day. The experts talked about the role of gender in the film industry and expected that the audiences' demand for gender-sensitive content would lead to female inclusion.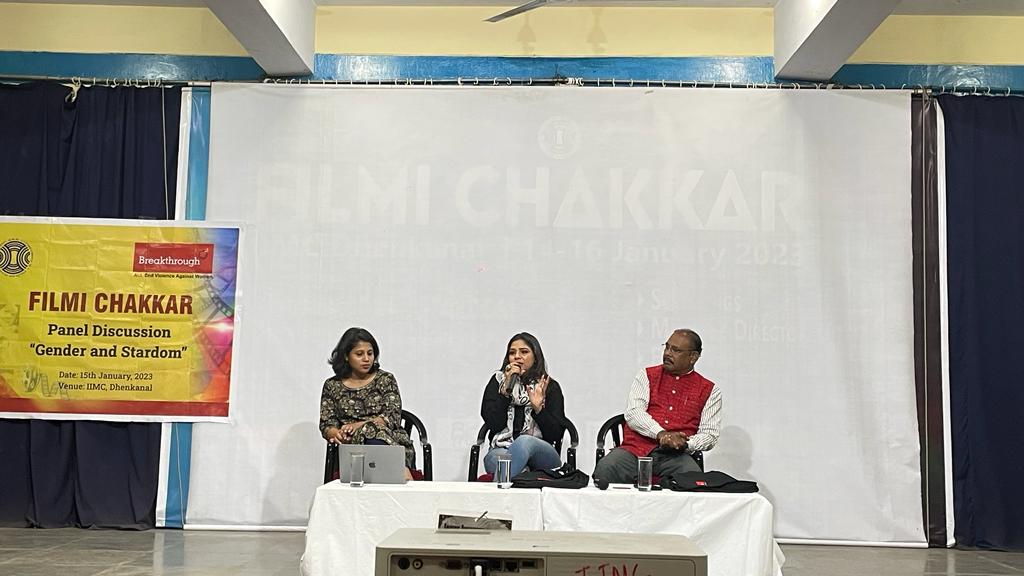 Dr. Piyush Roy's Documentary Monarch of The Blue Mountain (2023) was screened at the event. The movie is a contemporary take on the timeless and universal appeals of Sri Jagannath Consciousness. To make the event memorable the students of Odia and English journalism prepared and presented a cultural program showing many colours of different Indian art forms. From Sambalpuri, Kathak, Bihu, and Domkach to Freestyle dance performances, the event also had a few musical performances.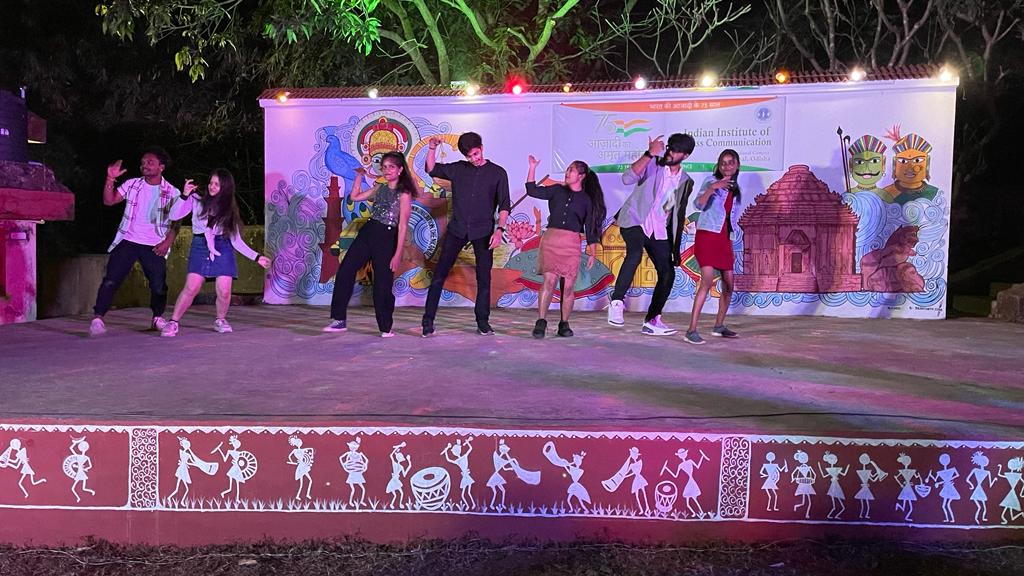 The third day of the event saw the students highly invested in the Film Appreciation Workshop by Dr. Roy where they learned the unique attributes of Indian Cinema. Roy advised young minds to first appreciate the art of cinema before criticizing it.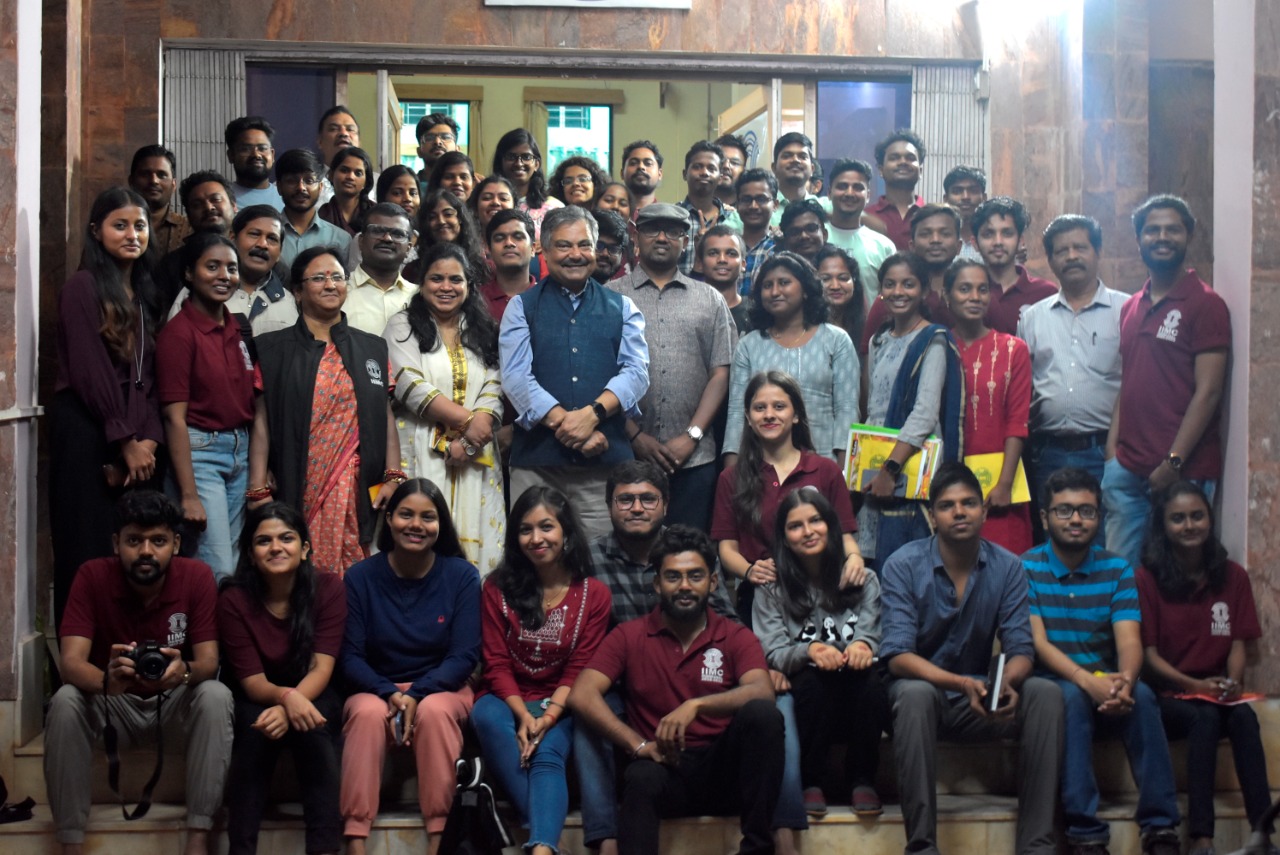 Filmi Chakkar 4.0 ended with a valedictory session coordinated by Bhavna Acharya, Assistant Professor, IIMC Dhenkanal. Speaking at the session, Dr. Roy said that the film industry is now at a point where language is no longer a barrier, and conferences on films should be held all over the country. Dr. Chatterjee announced the conference theme for the next edition of the event as 'Indigenous Language Cinema in India'.