Odisha Plus Bureau
3-Day Residential Program with 25 Tribal Artists Begins from Thursday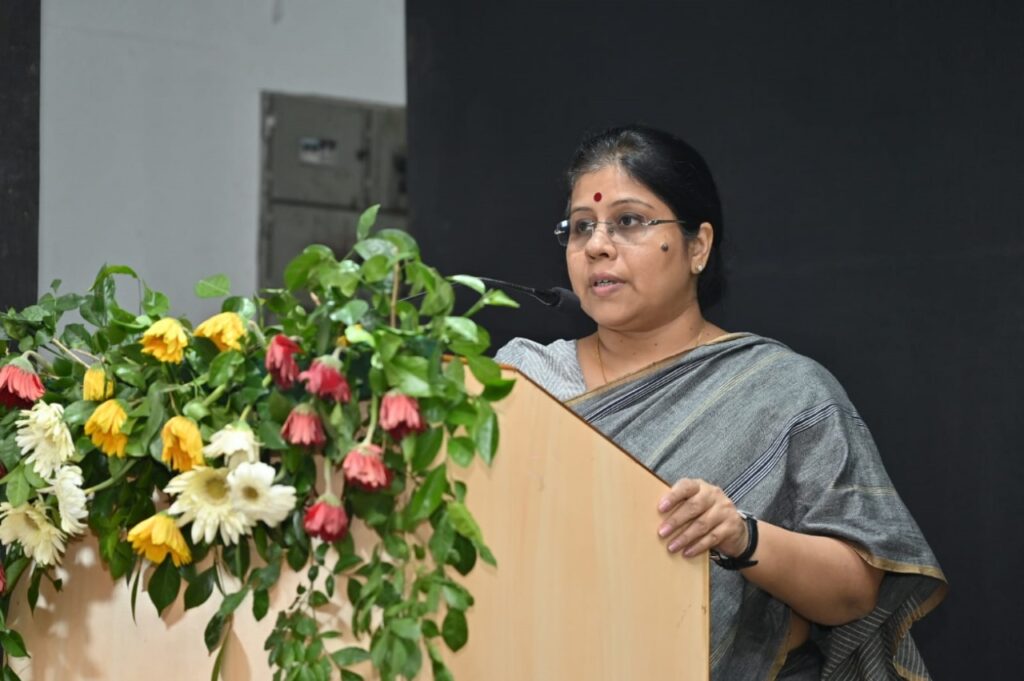 Bhubaneswar, 16 November 2023: As a part of the 'Janjatiya Gaurav Divas' celebrations the Scheduled Caste & Scheduled Tribes Research & Training Institute (SCSTRTI) hosted a Workshop cum Exhibition on Tribal Painting. The 3-day long program in the Odisha State Tribal Museum campus saw 25 young tribal artists from different parts of the state displaying their creativity & deft imagination on canvas.
Under the ST SC Development, Minorities & Backward Classes Welfare Department, Govt of Odisha, SCSTRTI has organized series of activities promoting the tribal life, art & craft and culture of the region. The program which is scheduled to run till 26 November 2023 is supported by Ministry of Tribal Affairs, Govt of India.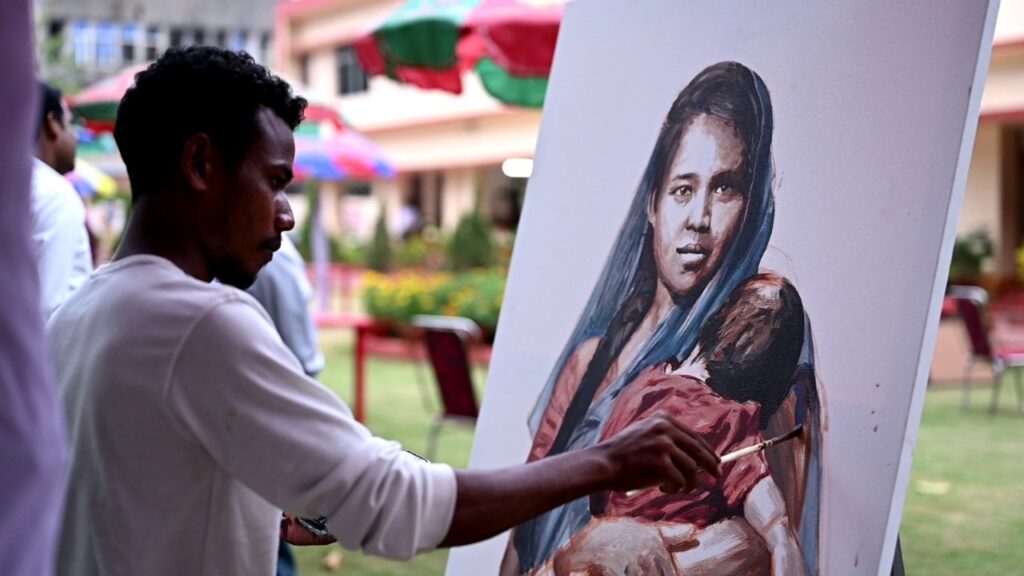 On Thursday, the Workshop cum Exhibition on Tribal Painting was inaugurated by Commissioner cum Secretary of the department Roopa Roshan Sahoo who graced the occasion as Chief Guest. "The preservation & promotion of the unique tribal art of the state is paramount. Moreover, incorporating the same in the curriculum of the state would further amplify such efforts", said the Commissioner while speaking in the program.
At the occasion, the Director SCSTRTI Indramani Tripathy said that the Academy of Tribal Languages & Culture, under the department has been instrumental in preserving & promoting the tribal heritage of the state. The Workshop cum Exhibition on Tribal Painting during 'Janjatiya Gaurav Divas' observation will be a reflection of the diversity & culture of indigenous communities of Odisha.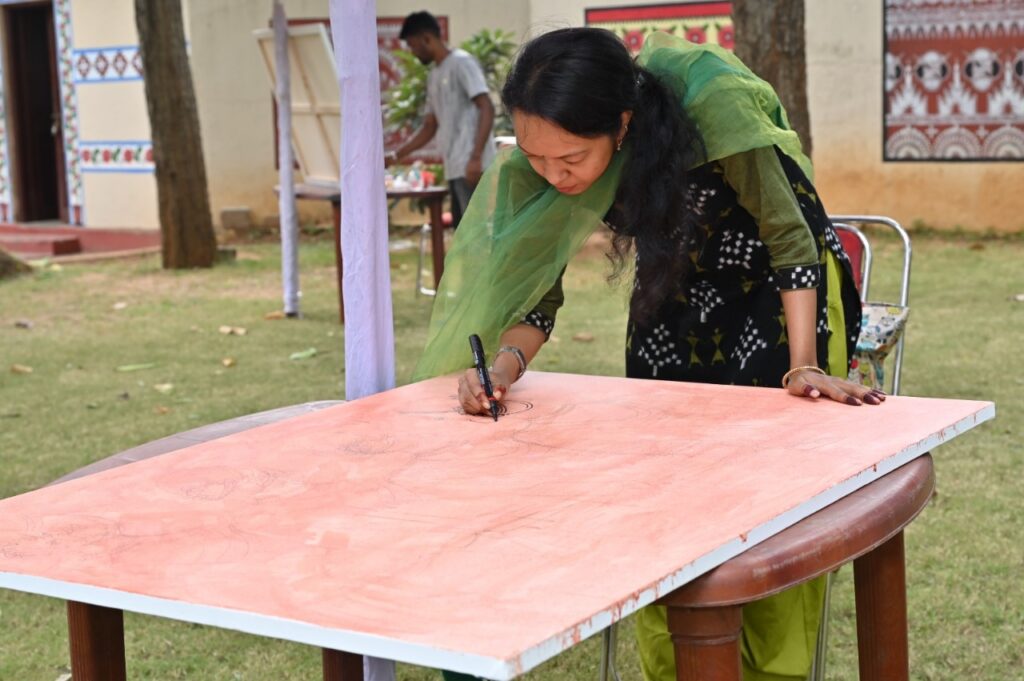 The Workshop cum Exhibition on Tribal Painting is being organized in collaboration of BK College of Arts & Crafts. The Principal Gajendra Kumar Padhi joined the event as Guest of Honour. He along with the Lecturer Manas Ranjan Jena interacted with the artists who have taken part in this residential program.
The compositions by the artists will be preserved and showcased at the Odisha State Tribal Museum.
Dy Director SCSTRTI Santosh Kumar Rath, OSD Samarendra Bhutia and other officials of SCSTRTI coordinated the day's proceedings.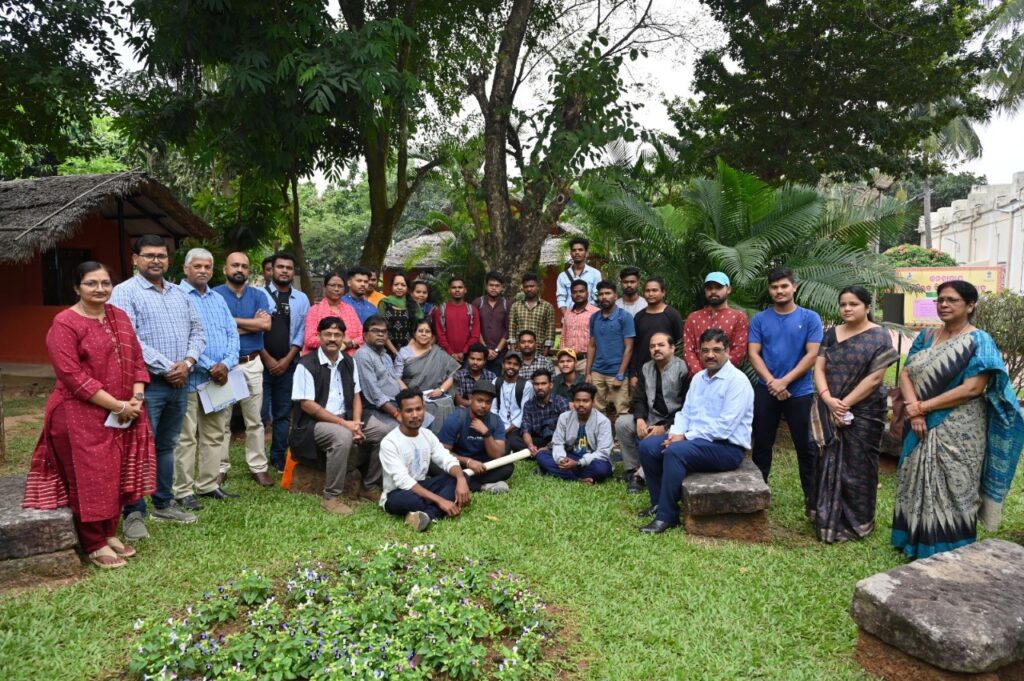 Other activities like State Level Tribal Painting Competition for Students, Live Demo of Tribal Art/Crafts by Tribal Artisans, State Level Tribal Poet Meet and Student Engagement Programs are being organized as part of Janjatiya Gaurav Divas celebrations at SCSTRTI.
The Odisha State Tribal Museum is a unique destination for showcasing Odisha's vibrant tribal treasures using modern technology for enhanced audience experience. Thus, the Director SCSTRTI has appealed the students, teachers & faculty of schools and colleges and general visitors to take a tour of the museum and immerse in the tribal culture and stories of the hinterland. The museum located near CRPF Square in Bhubaneswar, opens from Tuesday to Sunday from 10 AM to 5:30 PM