Saaransh Mishra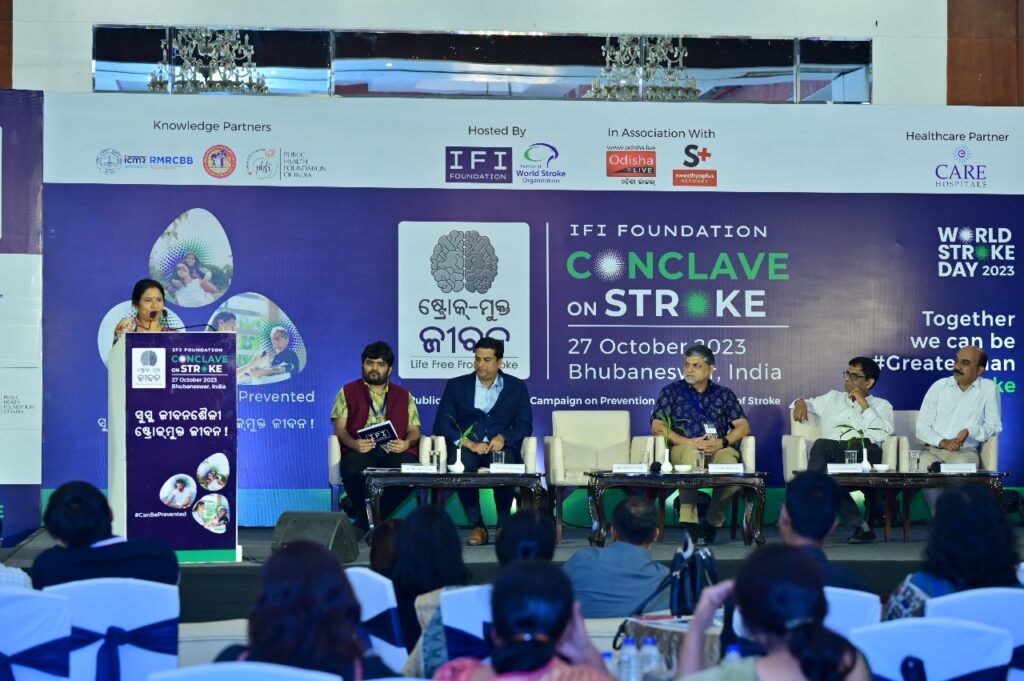 Numbers from the World Health Organization indicate that an alarming 15 million people suffer a stroke worldwide each year, of which 5 million lose their life, and another 5 million are permanently disabled. Strokes cause premature deaths and affect quality of life& long-term well being significantly because of illness-imposed disabilities. Strokes lead to a continuing economic pressure on survivors to live with the consequences of a stroke and involve a social cost due to the restrictions that come about in an individual's functioning after a stroke. Thus, to call strokes a major public health challenge would be an understatement.
However, the silver-lining in this dark cloud is that upto 90% of strokes are preventable, and public health experts emphasize the need to create mass awareness& build momentum towards combating strokes. Action on stroke is an opportunity to save millions of lives and aligns with the UN Sustainable Development Goals. In pursuance of this objective, 29th October is observed as World Stroke Day every to shine a spotlight and accelerate action.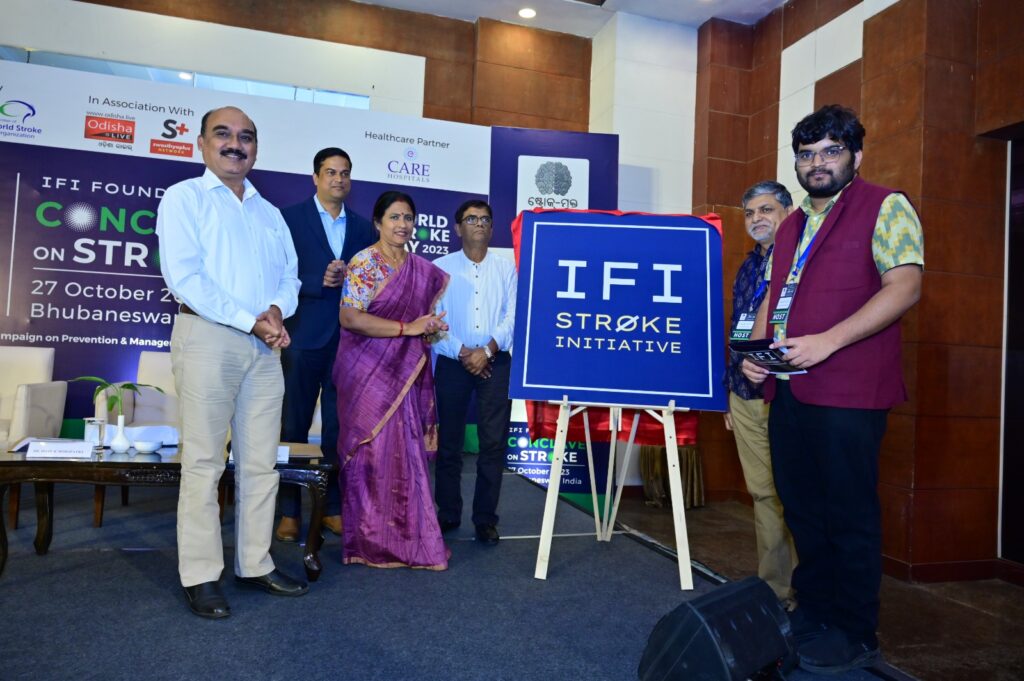 On the eve of World Stroke Day, a technical event, the IFI Foundation Conclave on Stroke was organized in Bhubaneswar, Odisha that brought together doctors, public health experts, policymakers, and media personalities together to highlight the severity of this Non-Communicable Disease (NCD) in the current public health scenario. The conclave engaged experts over issues around awareness, stroke prevention, response, and near-term actions to reduce mortality. This event was the culmination of a two-week campaign titled "Stroke Mukta Jeebana" (Life free from Stroke) that had been going on from16th October until 31st October.
IFI Foundation (a member of the World Stroke Organization), OdishaLIVE and Swasthya Plus Network came together along with other healthcare and knowledge partners to further the cause of preventing and managing strokes.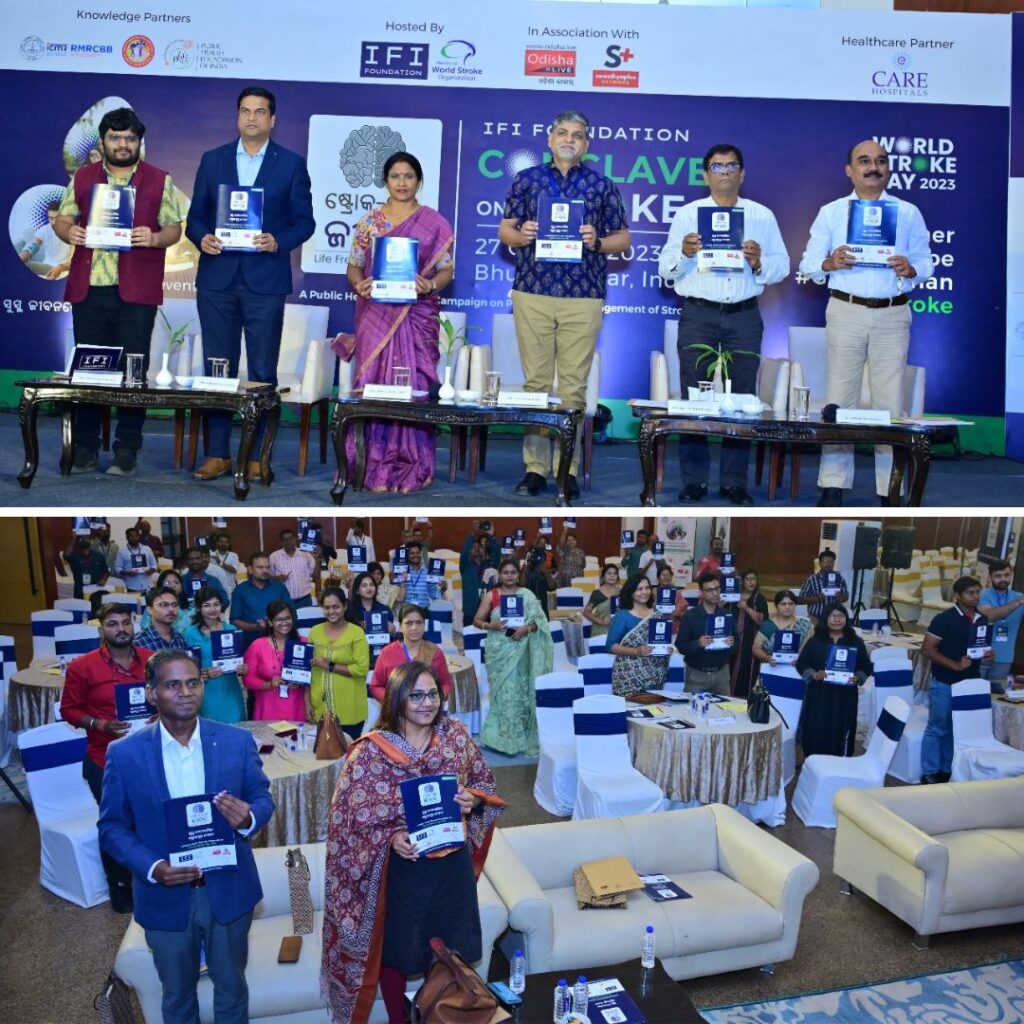 The diversity of panelists from different walks of life outlines the importance of the multi-dimensional approach that is necessary to battle the complex global health problem that strokes represent today. One of the messages that came to the fore following all the speakers' addresses was that prevention was possible &necessary to and all relevant actors must make a concerted effort around prevention to ensure better health as well as free our health systems from burden.
Yet another thing that was universally agreed upon was the need to be solution-oriented from all possible perspectives, may it be medical, policymaking, or even a media perspective. The panelists highlighted that medical practitioners and staff have long been prioritised dealing with Communicable Diseases, but the unnerving multiplication of NCDs warrants their focus as well. From a media perspective, there was a recognized need for public health experts to expand their engagement with the media since the media can make the right kind of information accessible to people. Moreover, the media devotes a lot of space to politics, governance, entertainment, and crime, but also needs to prioritize public health more with the rise of deadly diseases that claim innumerable lives daily.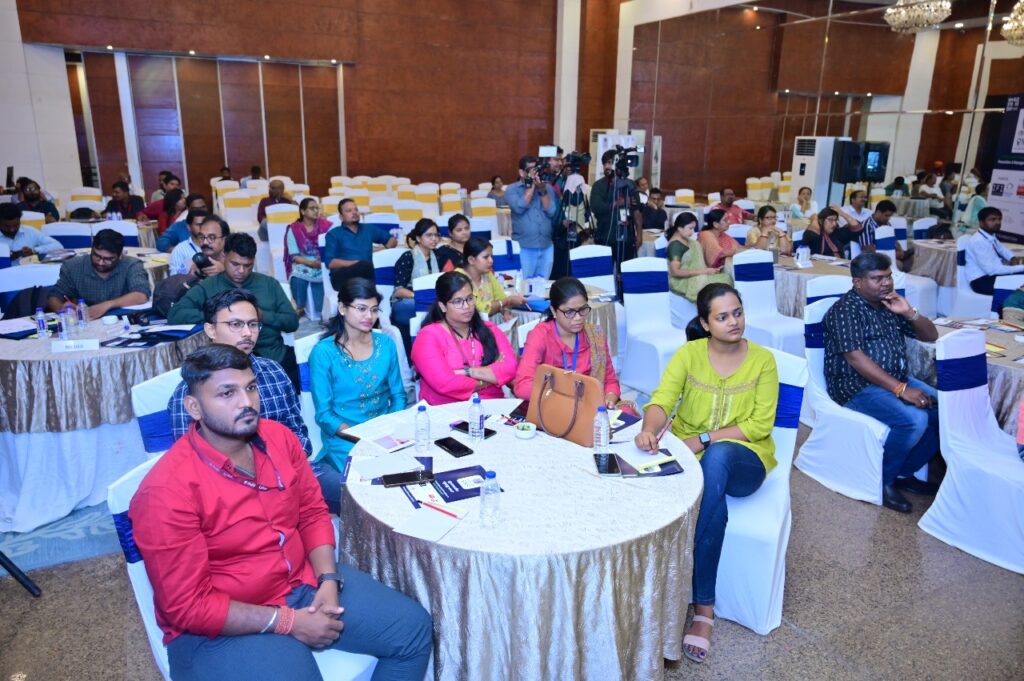 Garnering inspiration from the event motto "Together We Can Be Greater than Stroke", IFI Foundation pledged 20,000 US Dollars as an initial commitment to drive various programmes that contribute towards the prevention and management of stroke in the state of Odisha, which shall be extended to other parts of India in a phased manner. Recognizing the scale of the problem and the resources required, this campaign extended its invitation to UN agencies, Governments, Public Health institutions, CSR bodies, Media Entities and the like, to be a part of this cause.
The IFI Foundation Conclave on Stroke embodied the relevant endeavours that need to be undertaken with a focus on elements such as awareness and devoting resources that will be effective in preventing and managing this health crisis. The launch of the IFI Stroke Initiative also lays the pathway for many more such events and initiatives that are undoubtedly the need of the hour, especially in India.
(Saaransh Mishra is an independent consultant dealing in HR, Media & Communication. Views are Personal)