OdishaPlus Bureau
IFI Foundation & Partners Host State Level Media Workshop on 'Prevention and Management of Stroke' in run up to World Stroke Day 2023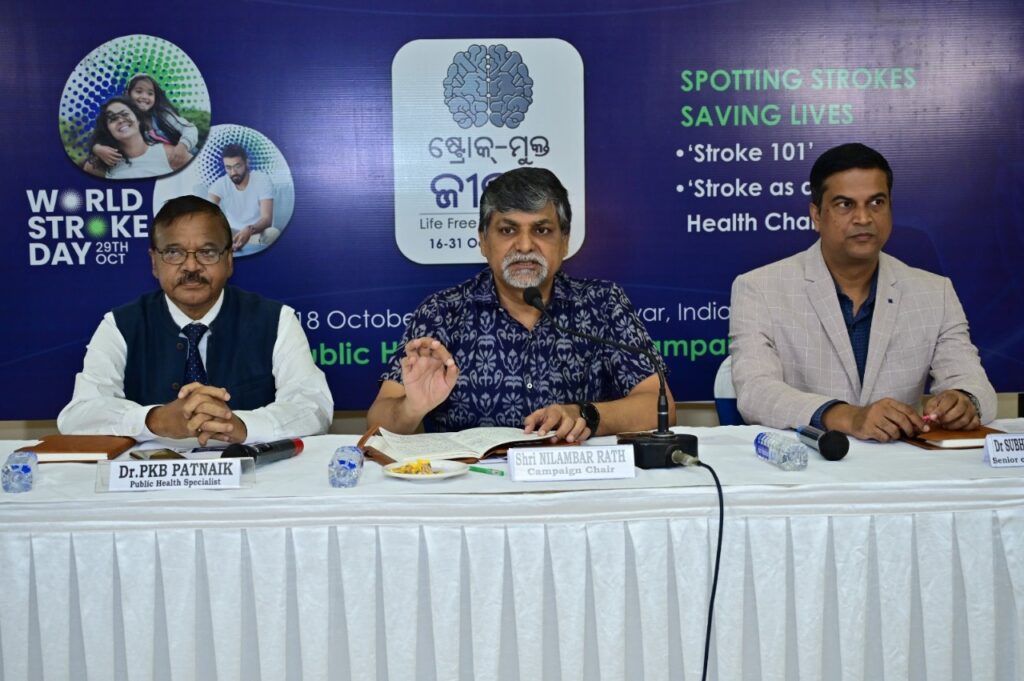 Stroke has become a major public health challenge globally, leading to death & disability. However, it is preventable and we can reduce the burden of stroke with a modifiable lifestyle. Thus, public health experts advise the media and communication fraternity to spread awareness on the subject.
Joining the state level media workshop on Wednesday at Bhubaneswar on 'Prevention & Management of Stroke', senior neurologist Dr Subhransu S Jena said, "Every 6 seconds one person dies of Stroke. However, in large number of cases, meaningful clinical intervention is not possible due to the delay in bringing the patients to a stroke-ready facility. Thus, awareness on this silent killer should start from each individual". He spoke on the theme 'Stroke 101' for the wider understanding of the media persons.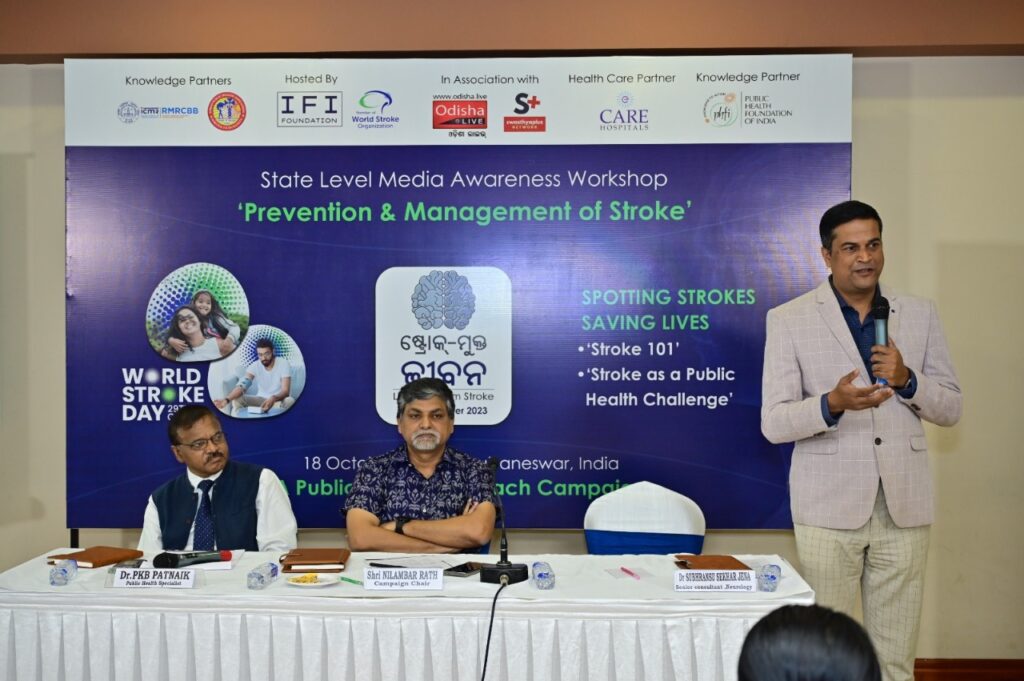 The workshop was organized by IFI Foundation, in association with OdishaLIVE and Swasthya Plus Network was a part of a two week long public health awareness campaign in the run up to World Stroke Day observed globally on October 29. At the opening, the Chairman of the Campaign, SBCC expert & media personality Nilambar Rath, welcomed the participants which had a unique mix of media persons, development sector professionals and media students. He set the context highlighting that the last century was a fight against Communicable Diseases while the Non Communicable Diseases (NCDs) are the bane of this century, ringing alarm bells globally.
"Among the NCDs, Stroke is taking a major toll on global health and thus impacts long term development. So, the media in all forms can play a crucial role in making people aware on stroke, identifying it's symptoms and exploring the golden hour to save lives. Similarly, the communication professionals can influence policymakers for prioritizing measures in preventing and strengthening stroke care", advocated Dr PKB Patnaik, a public health specialist and the former nodal officer for NCD with Govt of Odisha.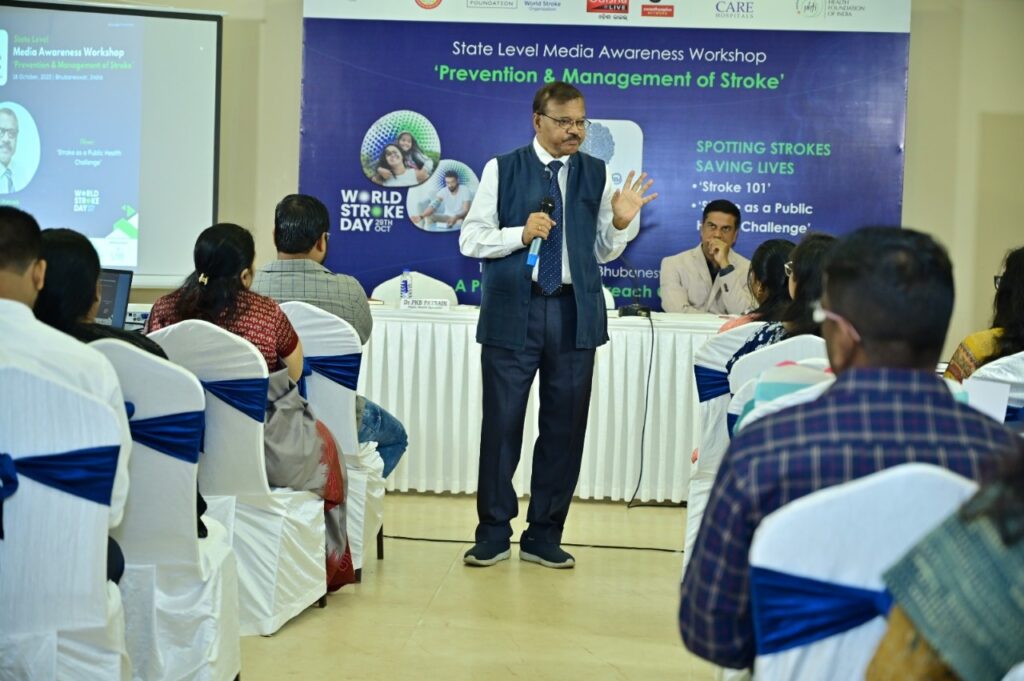 The campaign titled 'Stroke Mukta Jeebana' (Life Free from Stroke) is partnered by ICMR-RMRC Bhubaneswar, Indian Public Health Association (IPHA), Public Health Foundation of India (PHFI) and Care Hospital Bhubaneswar. The initiative encompasses series of informational videos, media workshop, newsletter and technical sessions under a conclave.  In the changing global scenario and modern lifestyle, Non Communicable Diseases such as hypertension, diabetes, cardiovascular disease (CVD) and brain stroke are increasing concerns in the global medical, public health & research communities.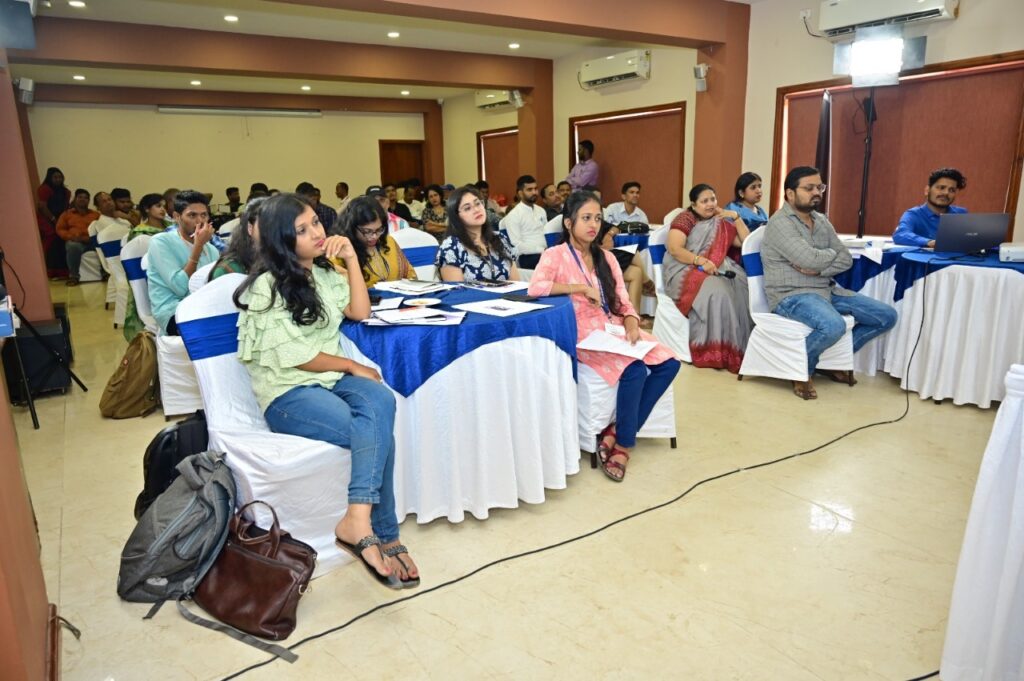 IFI Foundation, a member of the World Stroke Organization is building a coalition of clinical and non-clinical stakeholders to foster and coordinate a large-scale comprehensive action to improve stroke prevention, response and post stroke care and rehabilitation. It supports Swasthya Plus network, a leading digital health communication platform active in 17 different languages to disseminate quality health information for consumption of the general public.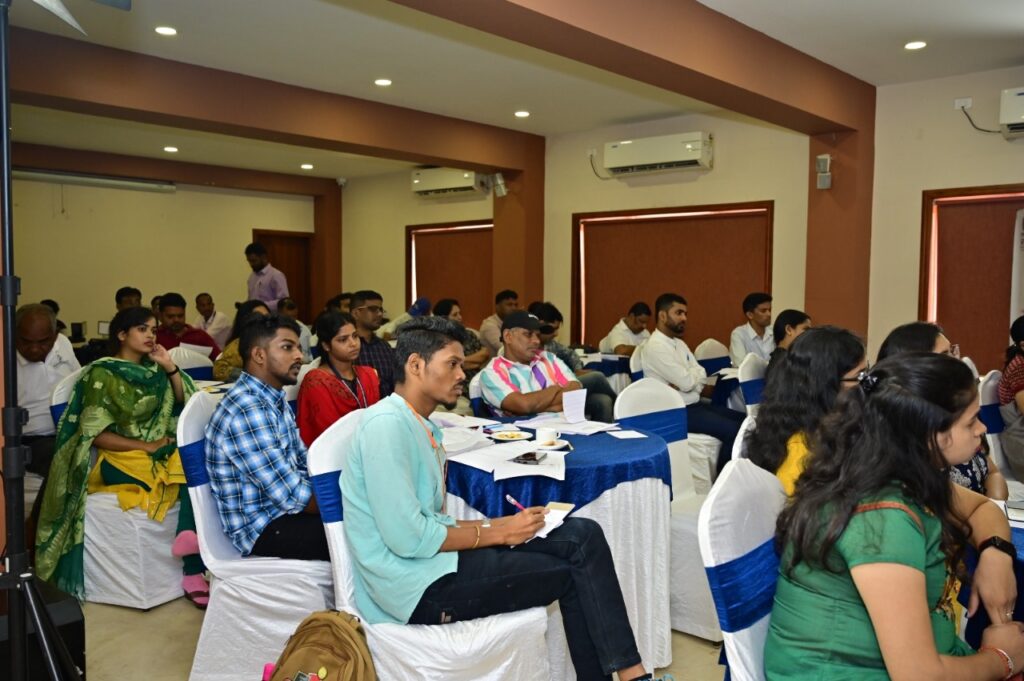 IFI Foundation leads the campaign 'Stroke Mukta Jeebana' in association with OdishaLIVE & Swasthya Plus Network. Director Indian Institute of Public Health, Bhubaneswar Prof. Dr. Sridhar Muralidharrao Kadam and senior neurologist Care Hospital Bhubaneswar, Dr. Subhransu S Jena are onboarded as campaign advisors. Additionally, Siddharth Rath, Executive Director IFI Foundation & Founder CEO Swasthya Plus Network is the campaign director.
Team IFI, OdishaLIVE and Swasthya Plus have been meticulously planning and executing various activities as part of this two week long campaign to evoke discussion, effect behaviour change and spread awareness on stroke.