OdishaPlus Bureau
Youth4water Plus successfully organized the groundbreaking Odisha Conference of Youth 2023 (OCOY), bringing together 150 young individuals from across the state to address pressing climate and environmental concerns.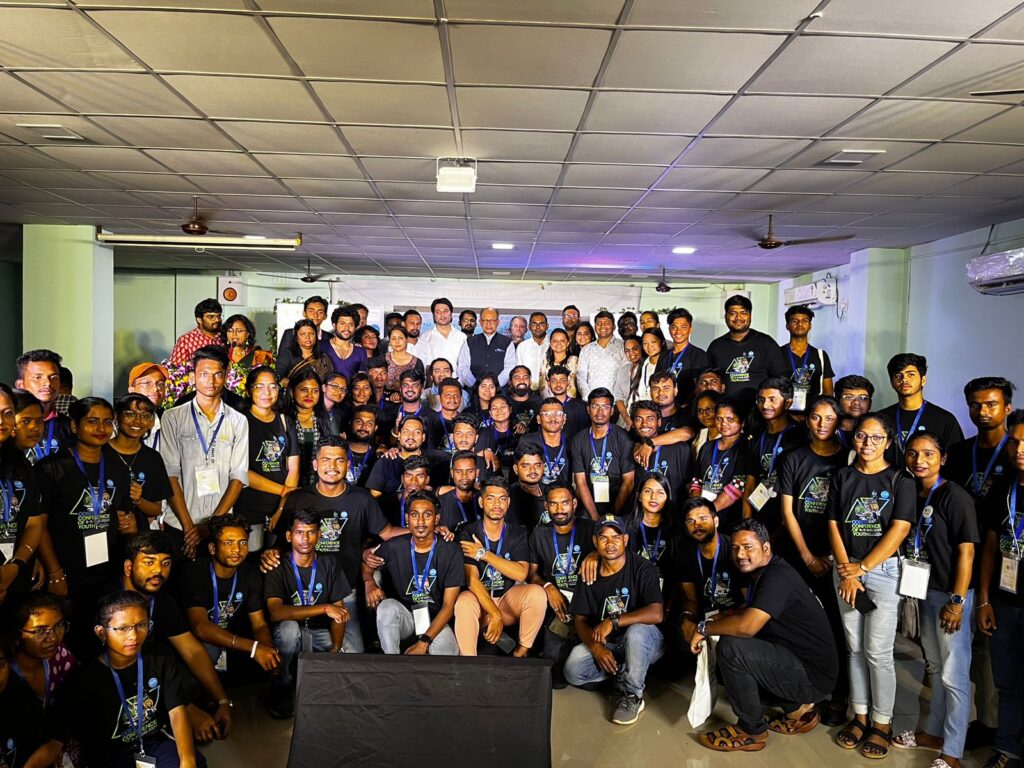 The conference, held in collaboration with partners such as the Ministry of Environment, Forest and Climate Change, Y20, G20, and various UN agencies including UNICEF and UN India, as well as international organizations like the Animal Climate Health Save Movement, marked a significant step towards raising awareness and fostering action on these critical issues.
What sets this conference apart is its unique focus on promoting a vegan lifestyle, making it the first of its kind in the State. The event aimed to highlight the interconnectedness of climate change, environment, and dietary choices, emphasizing the role of a vegan lifestyle in mitigating environmental impact.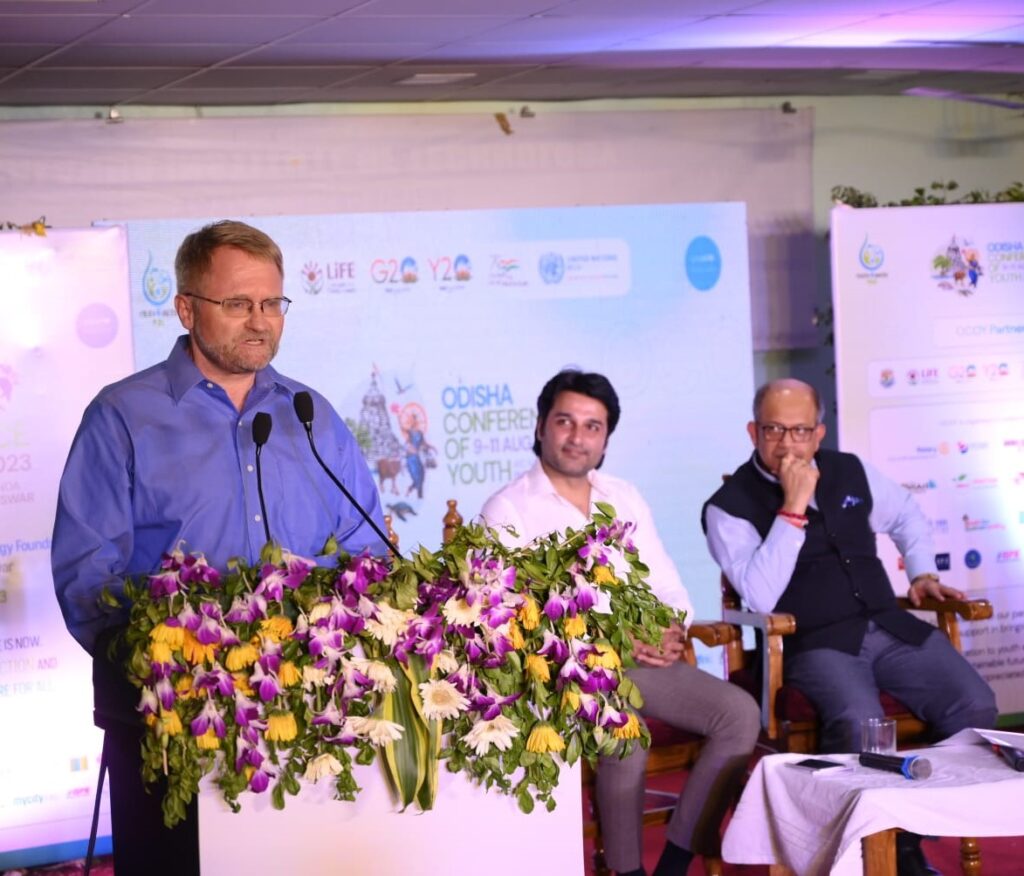 The conference spanned three days of insightful sessions and activities:
Day 1
The inaugural day of the conference witnessed the presence of esteemed guests including Dr. Lenin Mohanty, Chairperson of OTDC, who served as the Chief Guest. Keynote address was delivered by District General Rtn. Jayashree Mohanty. Prominent Ollywood celebrities Anu Choudhury, Naina Das, and Pritiraj Satapathy were present.
Anmol Sovit, Chair of Y20, graced the occasion with his presence. Panel discussions featuring youth champions took place, exploring diverse perspectives on climate and environmental issues. A highlight of the day was the screening of the award-winning film "Maa Ka Doodh" by Dr. Harsha Atmakuri.
Day 2
Participants were taken on a field visit to Astaranga in Puri district, Odisha, to observe first-hand the climate challenges, adaptations, and mitigation efforts in the region. This field trip aimed to provide practical insights into the realities of climate change and the measures being taken to combat its effects.
Day 3
The closing ceremony of the conference was truly a momentous occasion as it was graced by the esteemed presence of Chief Guest Dr. Amar Patnaik, Member of Parliament, Rajya Sabha, and Guest of Honour Akash Das Nayak, Mo College Chairperson.
The day featured panel discussions led by youth champions, a dynamic Q&A session involving both youth participants and dignitaries, and group work focused on three thematic areas: extreme weather events, biodiversity conservation, and water scarcity. A youth statement was crafted, encapsulating the insights and resolutions drawn from the three-day deliberations.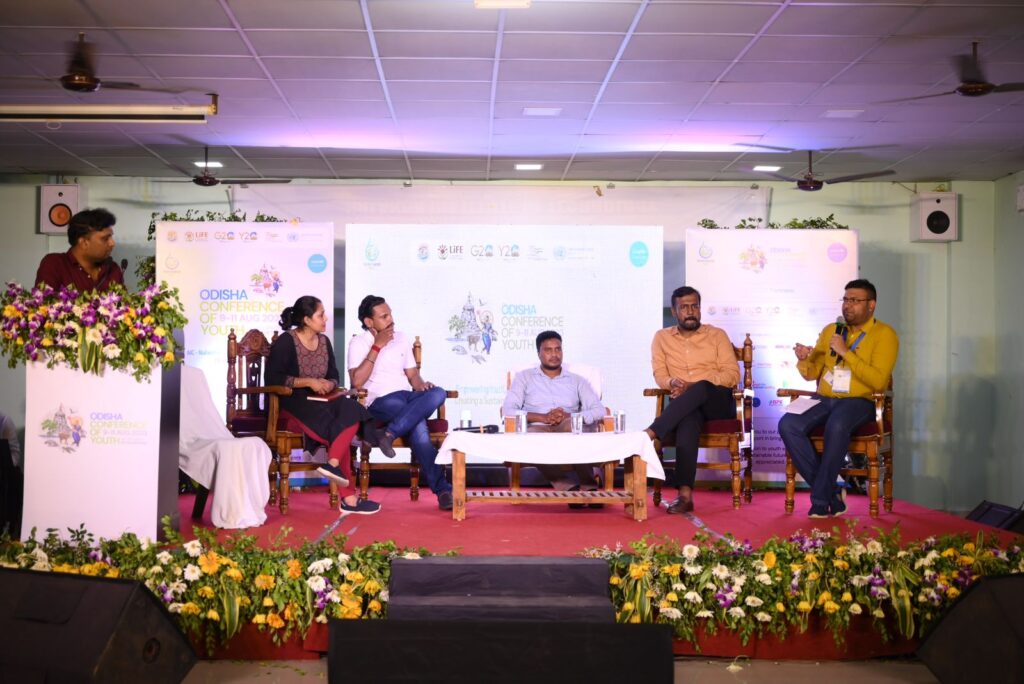 The Odisha Conference of Youth stands as a remarkable platform where young minds converged to exchange ideas, knowledge, and perspectives, ultimately culminating in a unified call to action. The event serves as a testament to the power of youth in driving positive change and shaping a sustainable future.
Dr. Amar Patnaik, Member of Parliament, Rajya Sabha, delivered an invigorating address during the valedictory session. ""It's heartening to see the youth taking the lead in addressing climate and environmental concerns. The Youth4Water Plus Odisha Conference of Youth is a testament to the fact that our young minds are not just concerned about climate change; they are taking active steps to combat it."
Mo College Chairperson Akash Das Nayak said, "Educational institutions play a crucial role in nurturing environmentally conscious citizens. This conference underscores the importance of policy and grassroots efforts working hand in hand. Together, we can drive impactful change".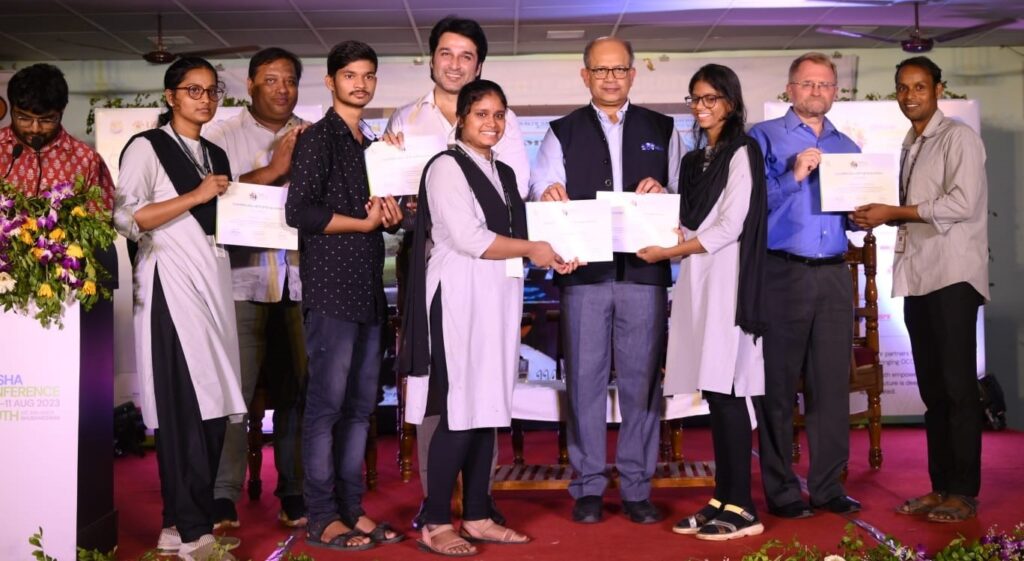 "I'm inspired by the youth's dedication to addressing climate and environmental issues. The Odisha Conference of Youth showcases their potential to drive positive change and reminds us that a sustainable future depends on their actions today", said William Hanlon, Chief of Field Office, UNICEF Odisha.