OdishaPlus Bureau
The Xavier Institute of Management, Bhubaneswar under XIM University has recently initiated a monthly 'Financial Inclusion Seminar Series'.
The program, driven by Professor DV Ramana of the accounting department of the University, aims to create awareness among various stakeholders and general public on a wide range of subjects.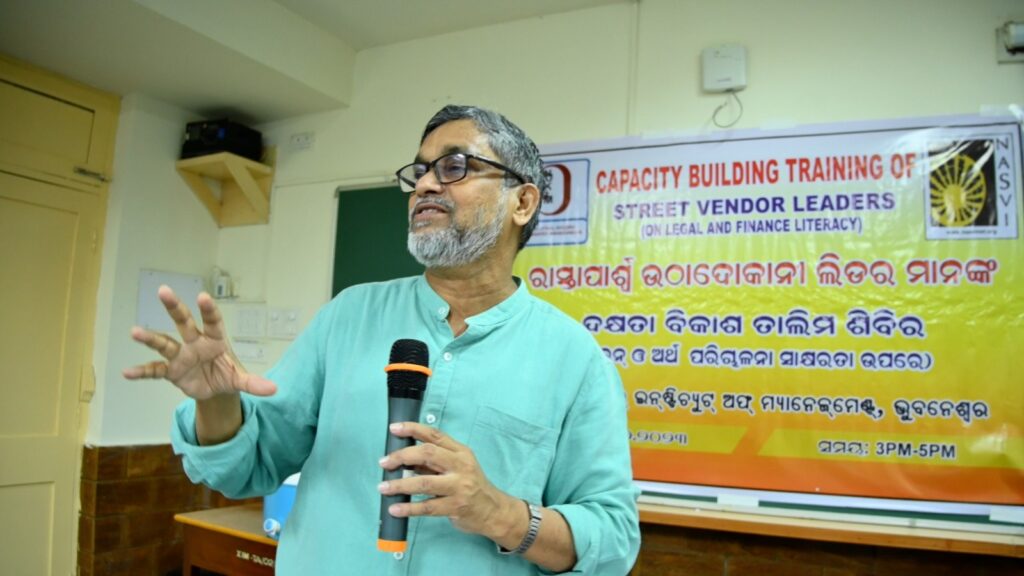 The inaugural seminar was focused on raising awareness among street vendors on Street Vendors Act 2014 and Prime Minister's Street Vendors Atmanirbhar Nidhi (PM SVANidhi) Scheme.
At the seminar the experts elaborated on various provisions under Street Vendors Act 2014 to support and protect the rights of street vendors. They also informed and discussed on the benefits given to this small-time business owners under PM SVANidhi.
The scheme offers micro-credit facilities helping them to sustain the business. The event was jointly organized by XIM, in collaboration with Nikhil Utkal Small Business Association and NASVI (National Association of Street Vendors of India).
This awareness cum capacity building program featured Resource Person CA Prithvi Ranjan Parhi, SDRC Director Ratnakar Panigrahi and Lotus Mint Director Vibhuthi Bhushan Dash who sensitized the street vendors & Leaders during the programme.
The event saw presence of representatives from various street vendor associations of different vending zones in Bhubaneswar.