Monalisa Dash Dwibedy 
If you get a key which opens the door to anywhere in the world, where would you go first? Would you like to go to a place where there is abundance of food and smiling faces? Will you like to arrive at a place where people are very happy just by buying and selling?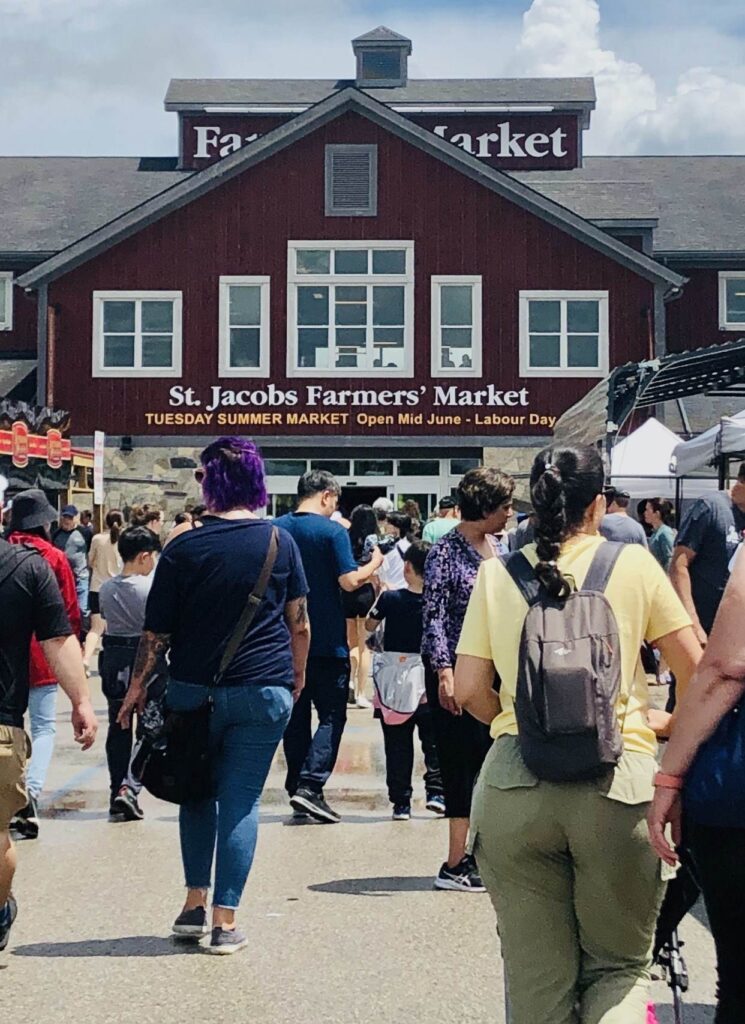 Welcome to St. Jacob's farmers' market, Canada's largest year-round market in Woolwich, near Kitchener in province Ontario. There is a little something for everyone here, from food to crafts, to household merchandise and everything in between! Definitely worth a visit!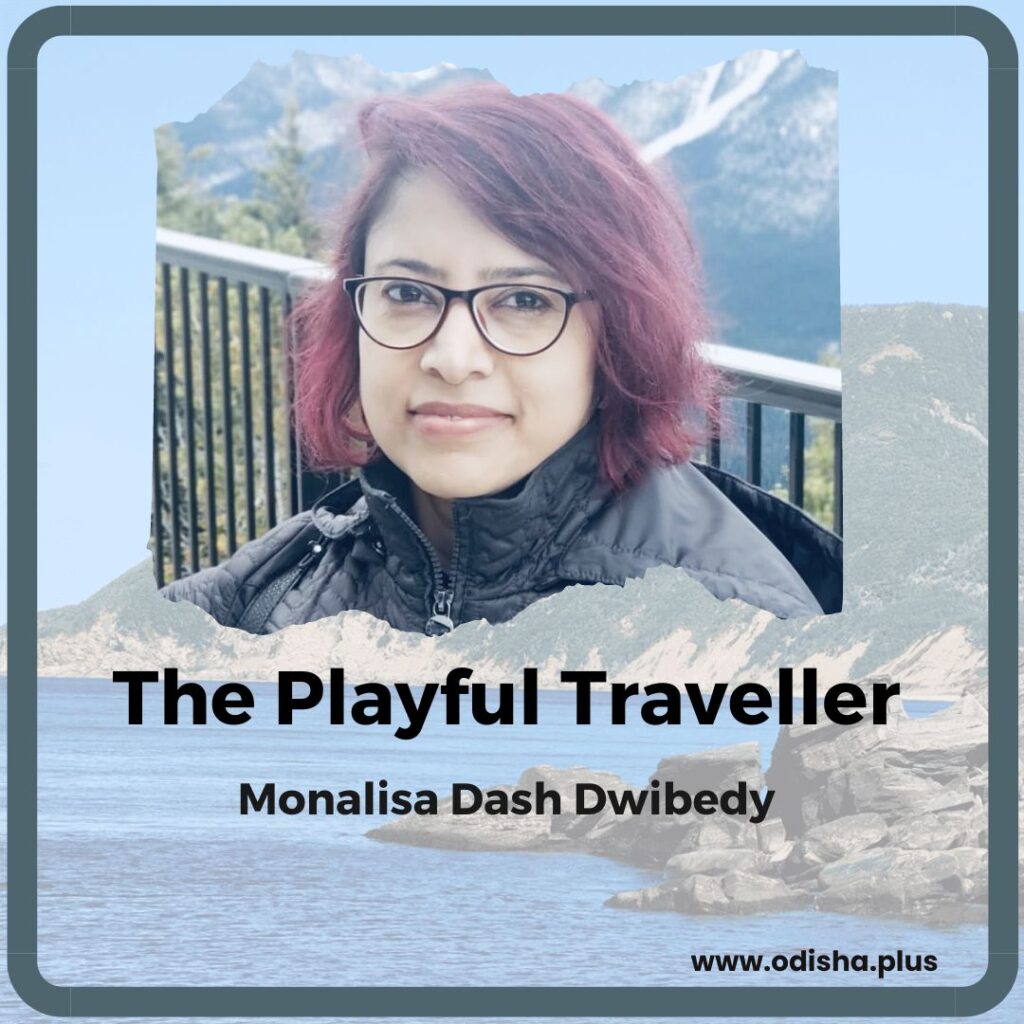 There are two indoor buildings full of 100+ vendors and a huge area outside with vendors. The quality of the produce and baked goods is good. I'm not a meat eater so I cannot say about the quality of meats. There are also many, many vendors who sell books, kitchenware, flowers, plants, toys, sunglasses, etc.
The market is open Tuesday, Thursday & Saturday during the summer months & Thursday and Saturday all other months of the year. The hours are 7 am to 3 pm.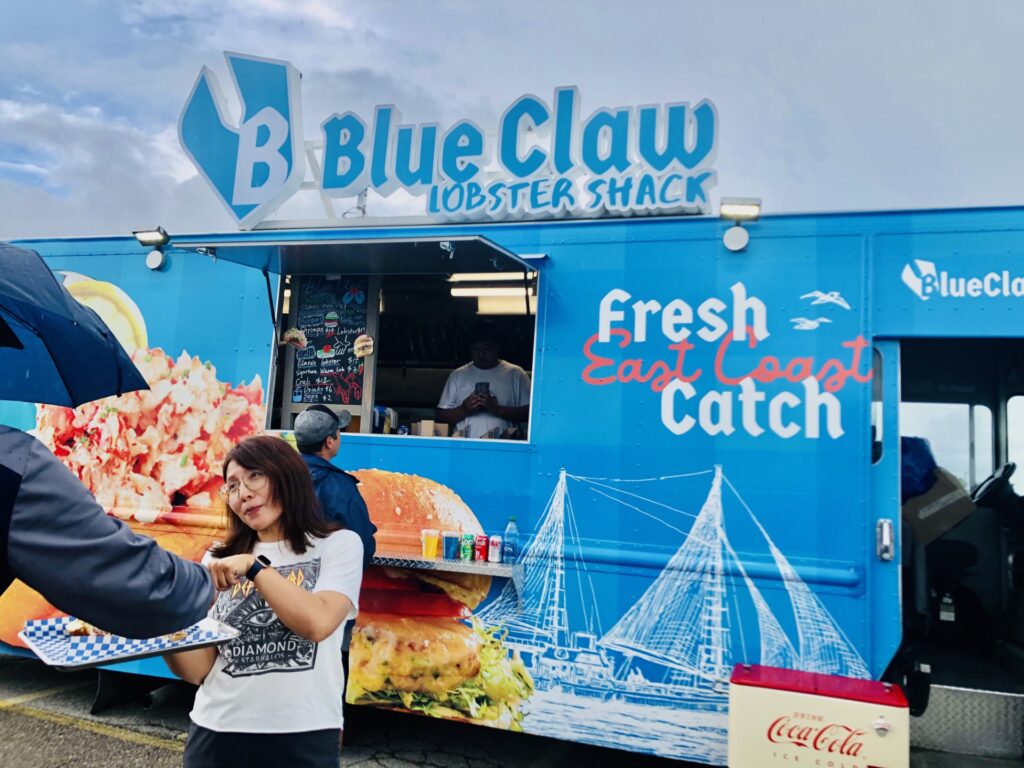 We stopped by on a Saturday morning, and it was very busy. We drove from Toronto and it took us an hour and half to reach there. The outdoor market is mostly produce – not all the produce being sold is local.
It may seem a little pricey at some shops, but the quality was good. I recommended going closer to the market closing time, for cheaper prices.
One of the Inside buildings is called "Peddlers Village ",  there are more vendors selling everything from plants to baked goods. We had burger and sandwich lunch there in one of the restaurants which were yummy and reasonable. The atmosphere was quite busy to the point where for a few minutes it felt like getting moved along by the crowd without time to browse.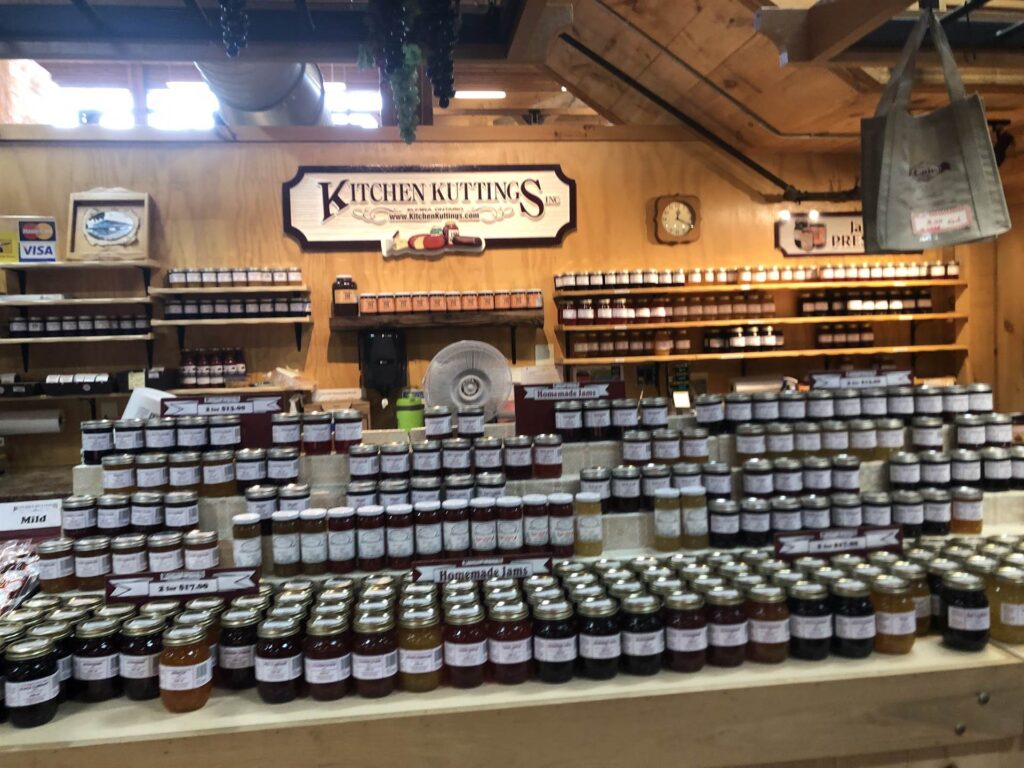 There were many picnic tables outside and you will find a few food trucks as well. Lots of people were eating and drinking with their friends and family at the picnic tables. I loved the cheerful energy of the marketplace.
You should visit St. Jacobs market even if you do not want to shop for anything. You want to be there just to feel the market and its optimistic, lively vibrations.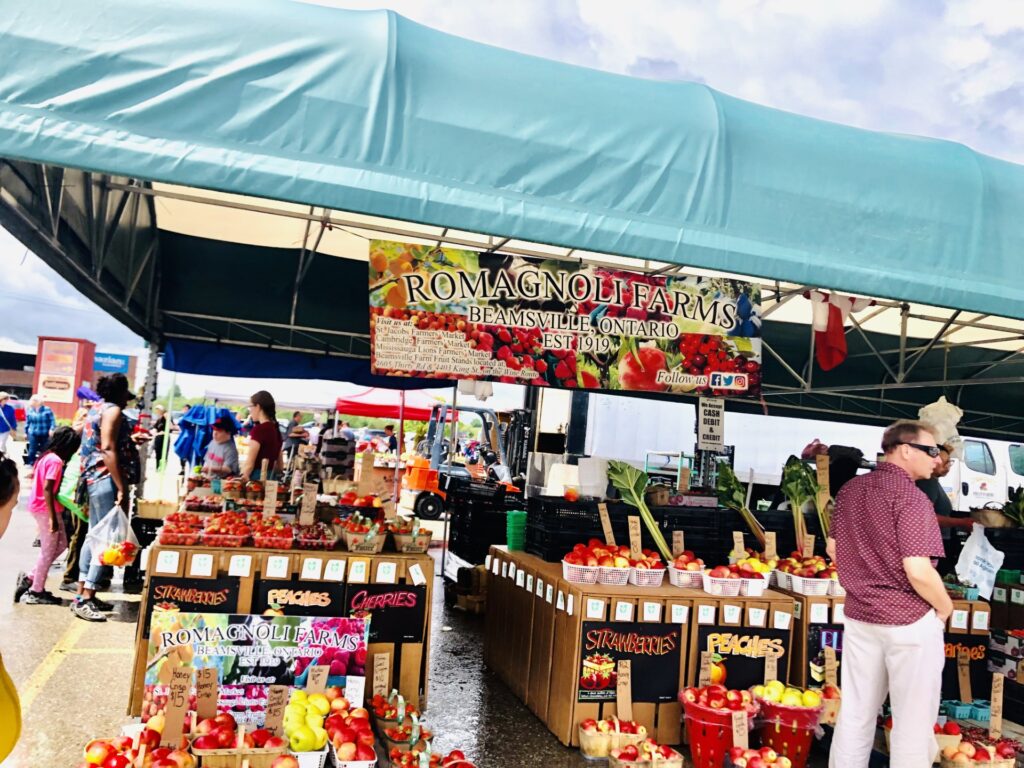 There are many great vendors that sell their own grown fruits and vegetables. As the time progressed, we found some vendors selling products that are not grown locally, they sell USA produce. You must be careful due to a number of vendors just reselling what they pick up at other stores, watch out for them as there are quite a few of those.
You can spend several hours and enjoy yourself. Lots of good things to eat and sample. Parking is a challenge! Get there early. It's a great place to buy lots of fruits and vegetables, honey and  spices. Hey, you may also love the sweet potato chips at the chippery. Make sure you have cash for the outdoor vendors, they do not accept cards.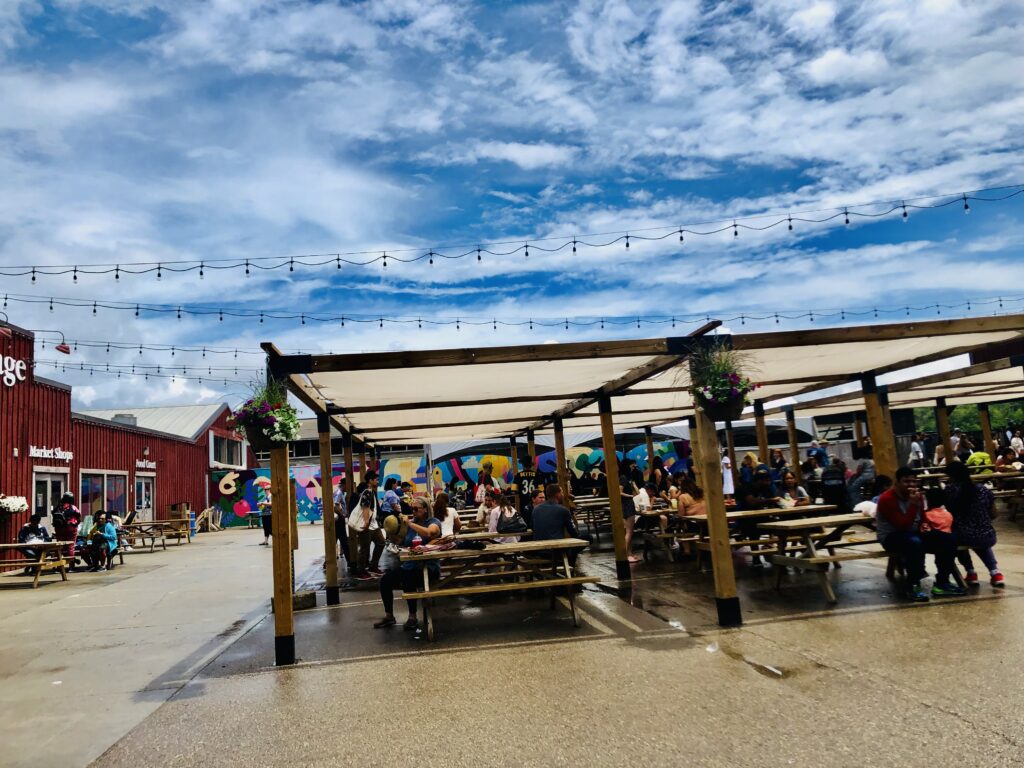 We walked out of the market with lots of fruits and veggies and a few Orchid plants. We need more markets like this, not the cloned big box supermarkets, which I visit to get my groceries there but here at the farmers market, there is a vibe that you cannot get or feel from the clean and neat urban stores: the human touch, the character of each stall or shop, the faces of the shop owners, the ugly yet the most beautiful produces in their natural look, etc.
It is a therapy in itself if you just go to the market. I am sure You will return home happier.
(The author is an IT Consultant living in Toronto. Views are personal)