Monalisa Dash Dwibedy
How do you write about a place you love?  If you ask me, I will close my eyes and focus on Goa which makes me feel warm like the sweater that my grandma knitted for me with her own hands. I feel Goa's soft salty breeze caressing my face as if I have just reached there and suddenly I want to invite Goa on a dinner date. I cook the most delicious meal and watch Goa melt.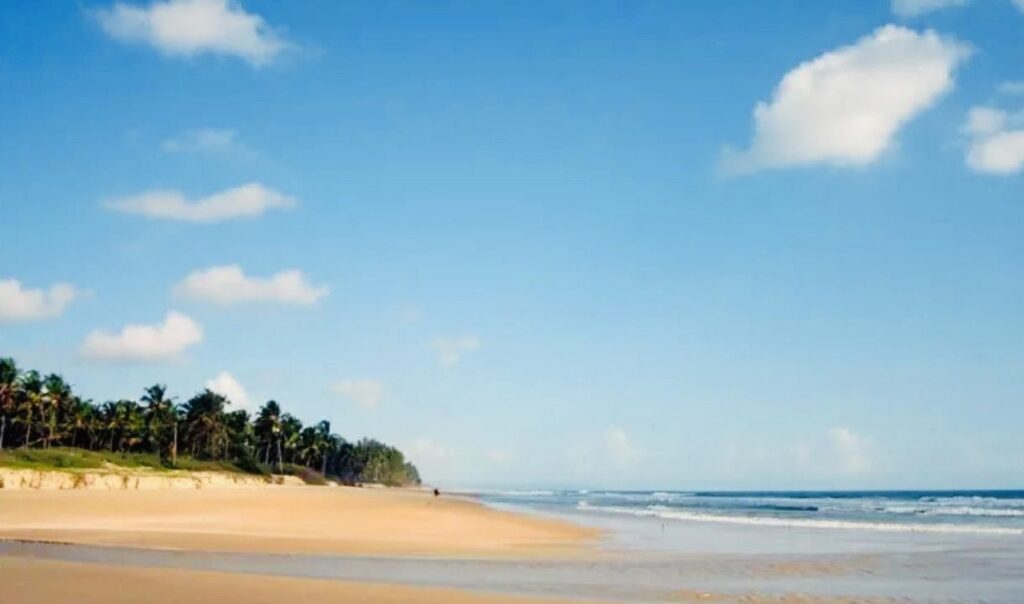 Then with eyes full of love, Goa offers to take me through its beaches while I pause to hear the stories of people fishing on its river banks, ringing bells in its temples and kneeling down in its churches. So at least once in a lifetime, allow Goa to take you to its beaches, especially south Goa beaches. After you visit the Majorda beach, you may fall in love with it and you want to stay there for a while. Ask Goa to wait for you while you live the Majorda life. This stretch of beach is along the coast of south Goa.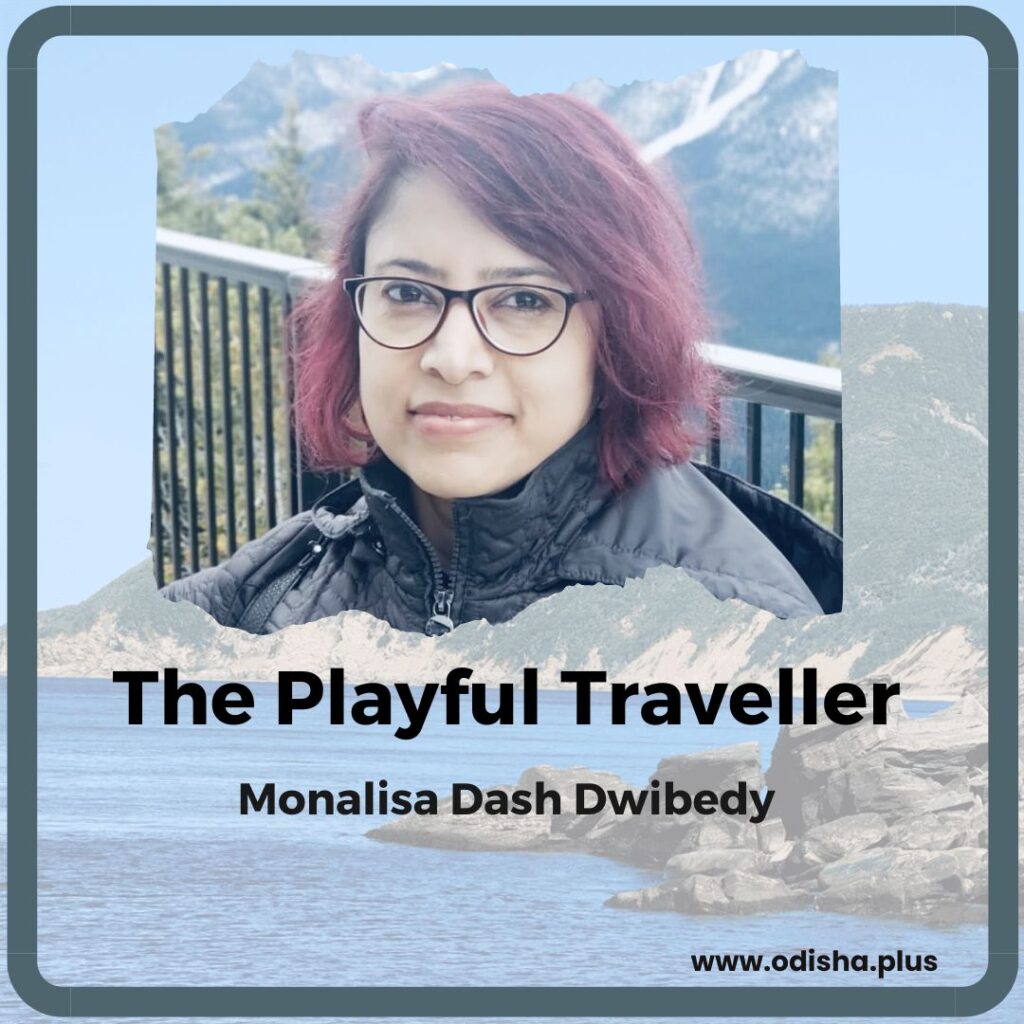 For all the uninitiated, there are two sides to Goa. One is the vibrant, boisterous, party-in-the-air, market filled North Goa. The other is the quaint, idyllic, time-stuck, unaffected-by-tourism, beautiful South Goa. If you have a picture of Goa in mind as the one with yellow painted houses situated on a narrow lane that leads to a quiet beach lined with palm trees, then look no further and head to south Goa. We stayed at Majorda in south Goa which is a beautiful village.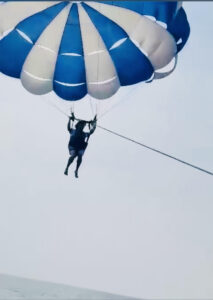 The airbnb in which we lived was a beautiful 3 bedroom house on the first floor of a villa. The landlady was a friendly host and took care of all our needs. She also did not hesitate to rent her scooter to us to roam around. The beach has a few shacks and we used a couple of those during our stay in Majorda. The Arabian Sea is a little aggressive at times so be careful while swimming or taking a dip. The shacks serve the necessary food and drinks to keep you going for the day. There were water sports options too. I did parasailing and enjoyed it a lot.
The beach is accessible by car or on foot down Majorda Beach Road, there is parking available by Leo's Corner at the entrance to the beach. A concrete bridge with steps over a small waterbed leads visitors to a very rustic wobbly wooden bridge which becomes necessary when water levels are high. From that point walk on the long strips of matting to the Beach Shack of your choice, rather than walking on hot sand.
When we were there last November, there were three large beach shacks here, The Beach House (Alex Place), The Cameron and Mish Mar. Each of them had a large number of sunbeds, umbrellas and pergolas for their customers to use. They all contribute to making this section of the beach rather busy, crowded and noisy. In addition, Meban watersports are located here and provide parachute rides, jet skis and other inflatable rides.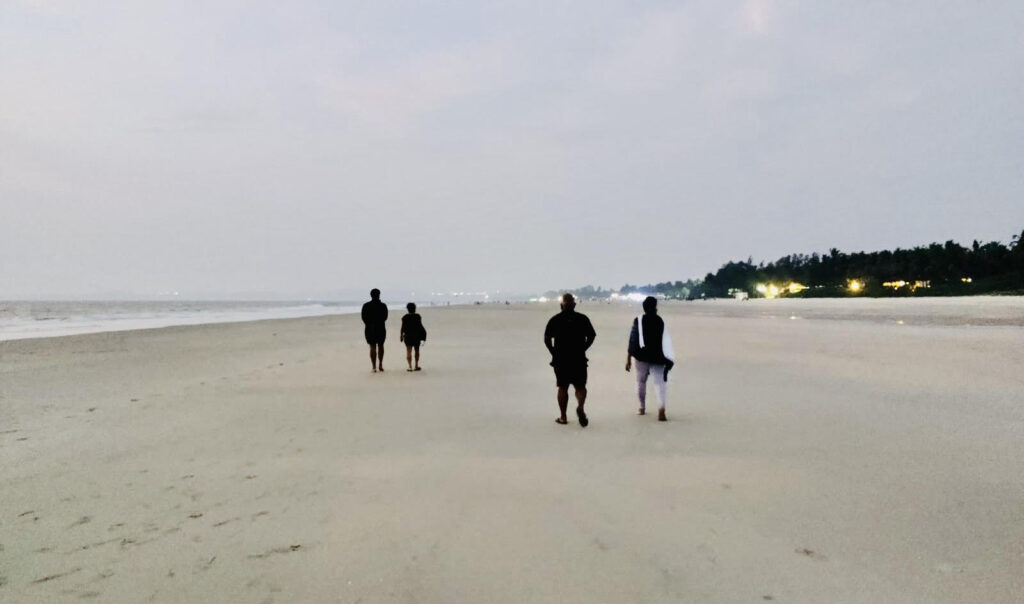 For a quieter life, there's a smaller permanent shack, Aquarian, set way back at the end of the beach. There were only a handful of sunbeds and umbrellas here. Most of the time I relaxed under one of the umbrellas at Aquarian and ordered coconut water. They had tender coconut water which was very refreshing to drink. A handful of beach sellers walked along the beach and in between the sunbeds, trying to sell their goods, mainly jewellery and clothing. It is part of the experience of the beach in any part of India. You will find a couple of lady masseuse too.  If you need a relaxing foot massage, they can do it.
Some of them charge you a lot if you become a bit careless. You must ask for the charges first, bargain and get the price right. There is a virtually deserted stretch of beach from Majorda up to Utorda and down to Gonsua if you fancy spreading out beach mats and towels on the white sand. Go for a beach-walk in the morning/evening and you can see fishermen and boats landing on the beach. Watch the beautiful sun rise and sunset at the Majorda beach. The only downside is you may find a few stray dogs on the beach. Just take care.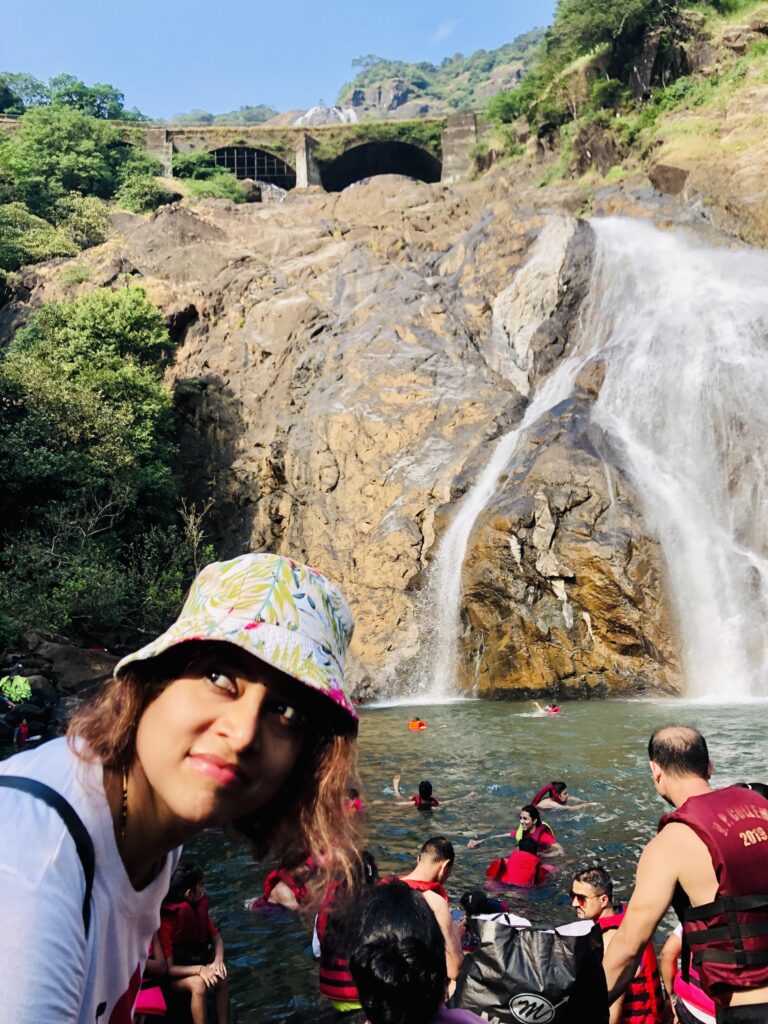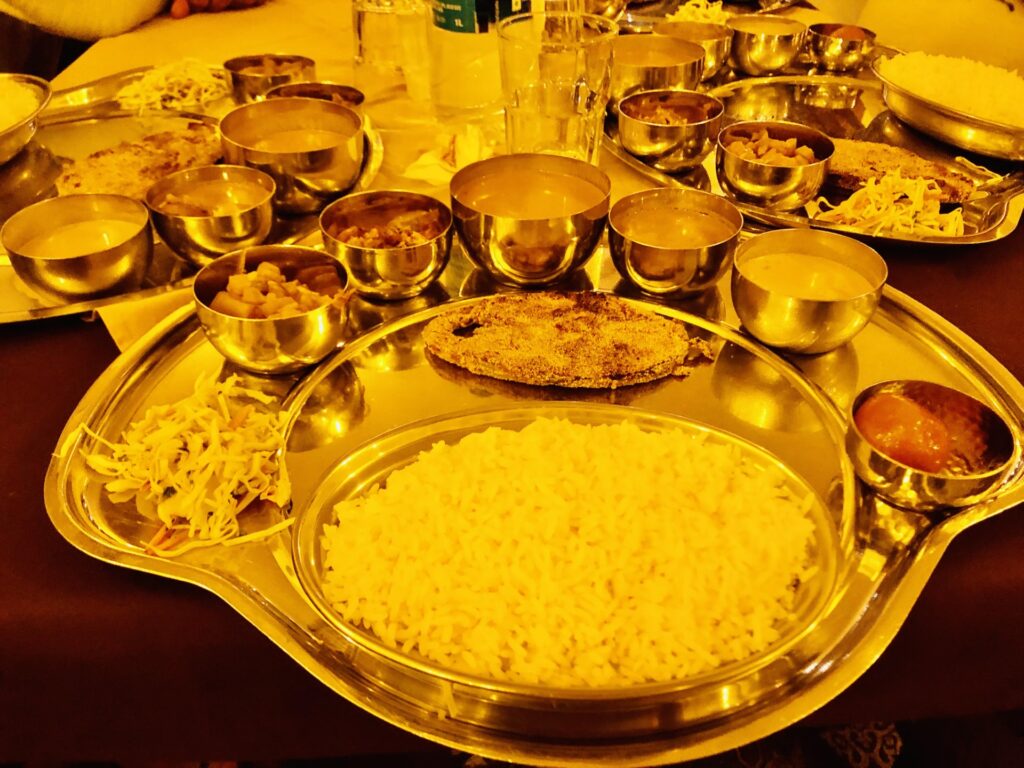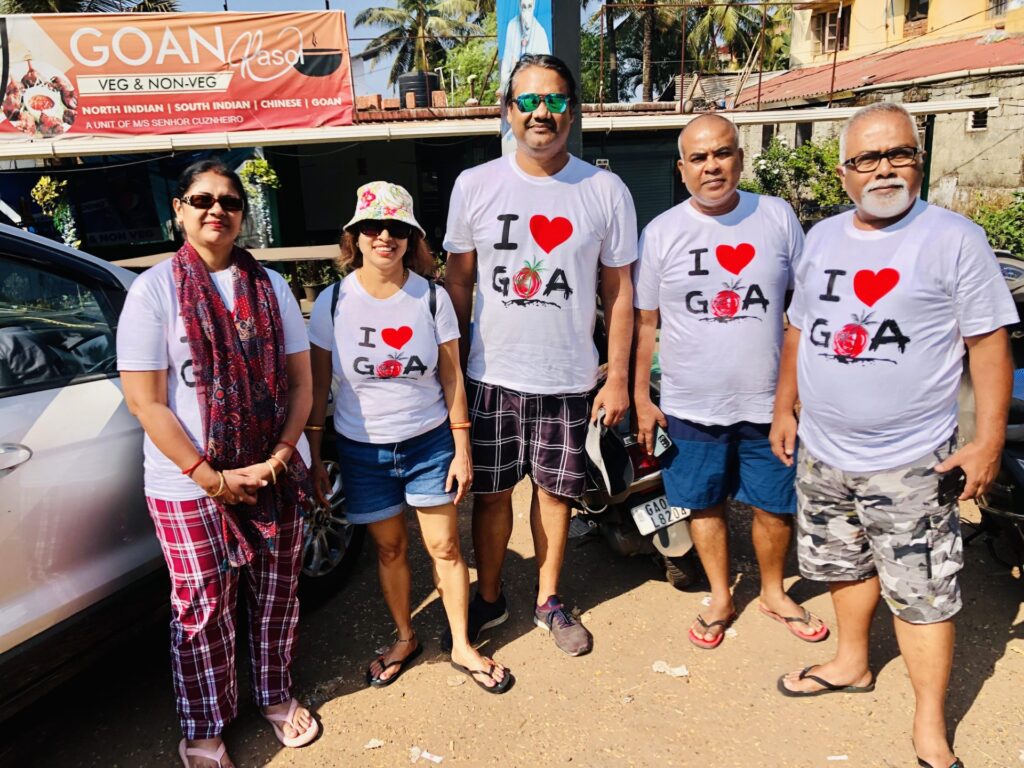 This is how You write about a place you love.
(The author is an IT Consultant living in Toronto. Views are personal)