Bhaskar Parichha
The year 2023 marks the centennial of the birth of Sangeet-Sudhakar Balakrushna Dash, the celebrated Odissi musicologist, vocalist, and renowned music guru who is widely revered today throughout the world. His humble background and his rise to glory started when he was born in Basantapedi, a decrepit village along the Bhubaneswar-Nimapada Road.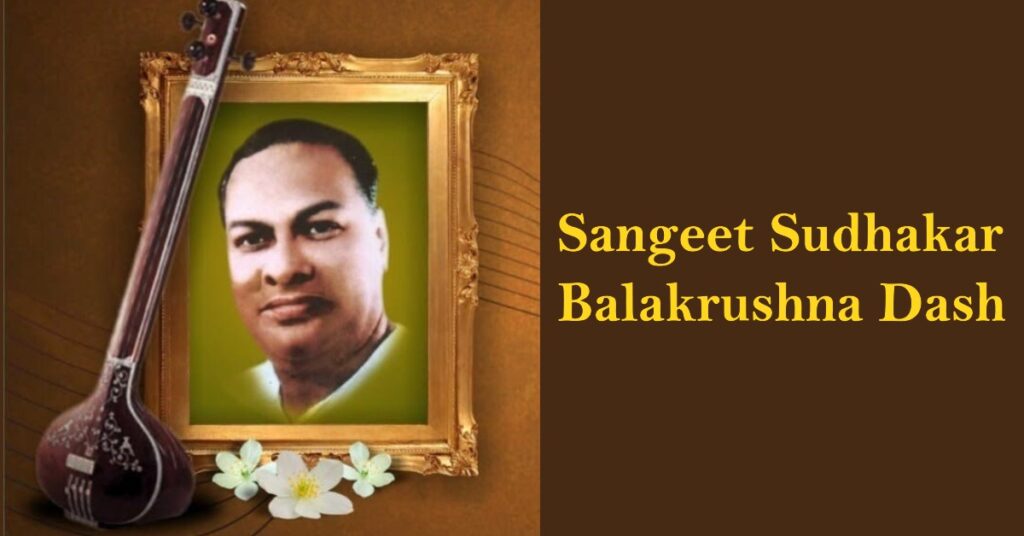 In the world of Odissi culture, there is no doubt that the most prolific artist was Balakrushna Dash, whether it was music, dance, drama, or theatre. This versatility extends to Odia film music. There are very few individuals known today who could lay their hands on all forms of music, and he is revered to be one of the few people who were able to do that. He is a legend in the world of core Odissi music and covered all forms of music. There has yet to be a recognition of this as classical music.
Balakrushna's father Dinbandhu Das, who was a lover of music, was Balakrushna's mentor. Kamala Devi, his mother, was also an avid music lover. As a child, this had a profound effect on Balakrushna's development. Balakrushna was sent to a Gotipua guru to learn the basics of classical singing, and he picked it up quickly. He was a gifted child and was the chief disciple of Gokul Chandra Srichandan of Kendrapada.
Balakrushna began his music career singing Odissi, Bhajan, and Chhandas on All India Radio. That was 1944. Odisha did not have a radio station in the past. The Calcutta radio station broadcast Odia programs once a week on Friday evenings – for barely half an hour in the evening. Dedicated singers like Balakrushna and others of his ilk – Binod Bihari Srichandan, Nimai Harichandan, Singhari Syam Sundar Kar, Bina Debi, Radhamani Biswakarma, Dulal Das, Hrudayanath Sahoo Radhakrishna Bhanja presented their programs from Calcutta AIR. Balakrushna's music career began in Calcutta.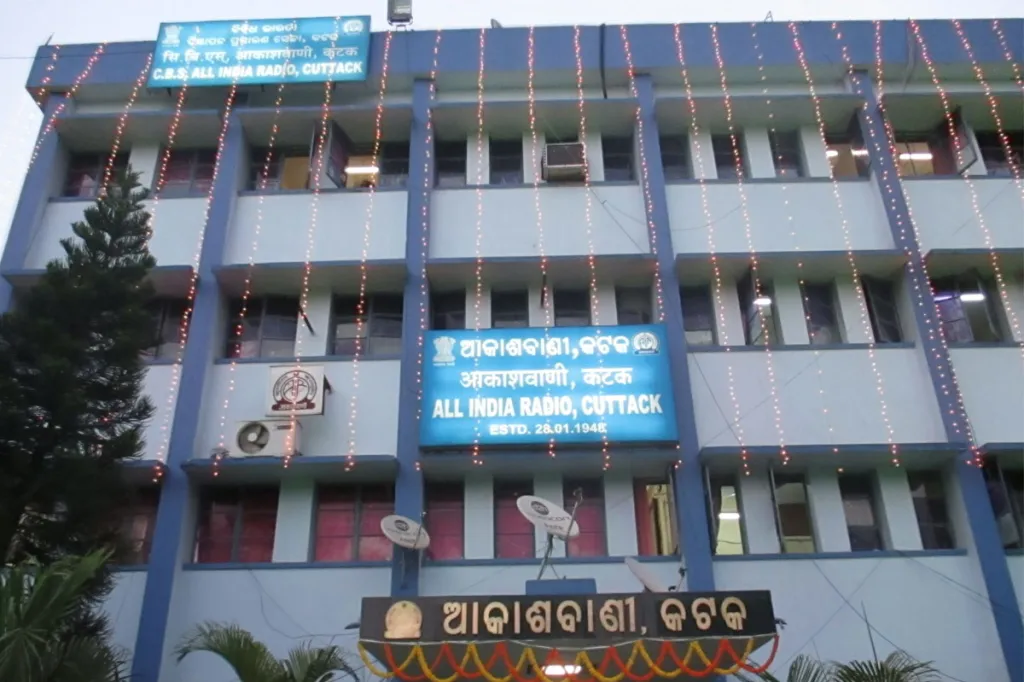 Soon after independence, Cuttack got a radio station in 1948. Balakrushna joined AIR Cuttack as a music producer. After this, there was no looking back for this young musician. Cuttack became the nerve center of Odissi music. Besides AIR – Cuttack, Balakrushna Dash got associated with numerous other cultural institutions – Kala Vikash Kendra, National Music Association, and Utkal Sangeet Samaj. These were the institutions that provided the wherewithal for budding artists of both Odissi music and dance.
As part of his training as a musician, Balakrushna Dash also studied Hindustani music along with traditional Odissi compositions. Hindustani music's guru, Kshitish Chandra Moitra, taught him how to appreciate this classical form of music and how to perform it. After Balakrishna came to Calcutta, he met the legend of Bengali music the renowned pianist and music director Raichand Baral, and later Bade Ghulam Ali Khan. Indeed, he became Boral's favorite student.
His proximity to Ghulam Ali gave a boost to the magical talent of Balkrushna Dash. His mastery of Hindustani music inspired him to make Odia traditional music more beguiling and effectual. He gave fresh dimension to Odissi music with a Hindustani background.
The influence of Bengali films and Bengali music that Balakrushna encountered during his time in Calcutta did not deter him from pursuing Odissi, Chhanda, champu, bhajans, and Janans that he loved. He never wheedled himself into the Bengali wave, and always remained true to his Odia identity. A natural music prodigy who had a deep understanding of classical music, he was an exceptional talent through and through. During the early days of his musical initiation in Calcutta, he had a chance to encounter different styles, variations, and finer elements of music, such as orchestration, that exposed him to a wide range of styles.
In 1970, Balakrushna Dash joined Bhubaneswar's Utkal Sangeet Mohavidyalaya as a senior faculty and retired as Head of the Department in 1984. During this period, he produced many musical talents, who dominate the Odia music world today. In 1984, he joined Guru Kelu Charan Mohapatra Odissi Research Centre.
Odia music throughout the medieval era was mostly rhythmic and almost identical to other parts of India. Balakrushna, however, was one of the few singers who had identified his style and this music with mutts, temples, rehearsal centers, village chaupadhis, ballad singing groups, and the laymen of rural areas in his singing style. There was a lot of beauty in the way he rendered his native music. His sophisticated style of combining it with chhandas and campus was unparalleled. He coordinated music composition with Odissi dance. Shyamamani Devi and Ramhari Das are the most renowned among the hundreds of disciples.
Balakrushna Dash has contributed immensely to Odia film music. His first music director film was Kedar Gouri in 1954. He directed music in 20 films and hundreds of non-film albums in Odissi and folk. The film 'Basant Rasa' has become a symbol of Odia's identity internationally.
Credited with revolutionizing Odia films and Odissi Raaga music, Balakrushna Dash's contribution to Odissi music's growth and enrichment is unparalleled. Not only that, his style and technique are still followed by composers today. His repertoire was not confined to Odissi classical music alone. He has carved a niche for himself in devotional music. Developing an innovative pattern for devotional music concerts, he enthralled audiences with his soul-stirring devotional music.
Awards and accolades came to this legendary musicologist in huge numbers – Sangeet Sudhakar, Sangeet Shiromani, Sangeet Ratna, and Swara Singhari. He was awarded and honored by many cultural institutions including Odisha Sangeet Natak Akademi, Odisha Sahitya Akademi, Kendra Sangeet Natak Akademi, IMFA Charitable Trust, Kala Vikash Kendra, and the highest honor, the Jayadev Award, from the government of Odisha.
Balakrushna Dash broke the norm that only urbanites can compose modern music. It was in November 1993 that the curtain fell on this colorful life. In Odisha's cultural and musical landscape, Balakrushna Dash left an indelible mark as an institution unto himself. He made an important contribution to the field of Odissi, Bhajan, and Chhandas through his music.
(Bhaskar Parichha is a Bhubaneswar based senior journalist and columnist. Views are personal)