Bhaskar Parichha 
Media baron Cherukuri Ramoji Rao turned 86 last November. Born in a village called Pedaparupudi in the Krishna District of Andhra Pradesh, Ramoji Rao is a marvel in every sense of the term.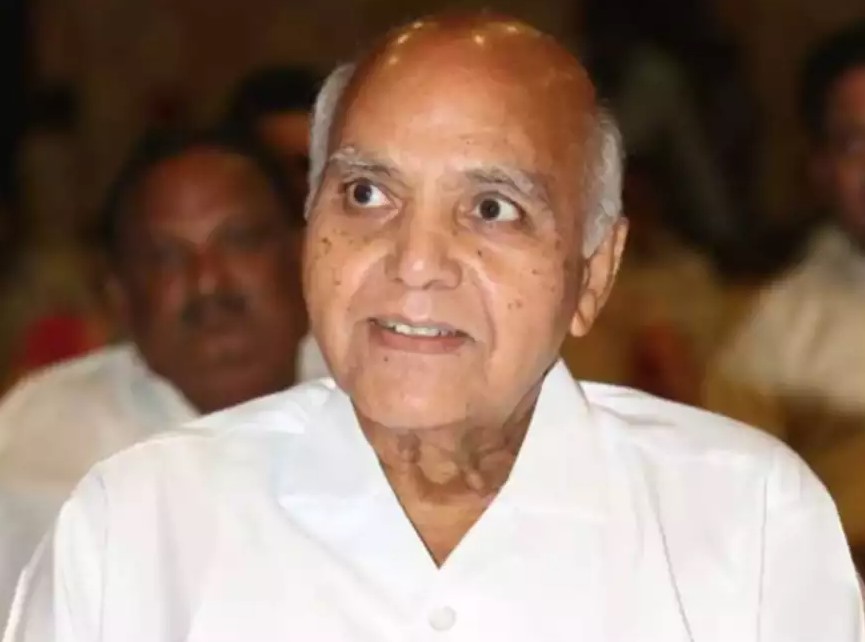 As a farmer's son, his background was agriculture. He gained farming knowledge from his family and village. His professional career began when he founded a company called "Annadata." While growing up, he was very evidently inclined to learn various things, to be creative, and to do something that would benefit farmers. If Ramoji Rao is well-known in Telangana for his successful business activities, this is due to his acumen and foresight.
India's Rupert Murdoch
"Rupert Murdoch of India" is what Ramoji Rao is affectionately called. As chairman of the Ramoji Group, he earned many laurels. When Ramoji Rao began his journey it was a barren neighborhood. But the rise was consistent and meaningful. The other businesses the Ramoji Group had were: Priya Foods, Ushakiran Movies, Margadarshi Financial Services, Dolphin Group of Hotels, Kalanjali Shopping Mall, and Mayuri Film Distributors.
Rao began with chit funds and progressed through an advertising start-up and a fertilizer company before publishing a magazine for farmers. Then he launched the newspaper Eenadu. He thought like a businessman, and pioneered local advertising, and eventually local editions. Hindi newspapers learned from him. He started with a magazine about farming and farmers. Growing a media empire was largely due to his ingenuity and sound business logic. He has had a significant impact on the film industry down south. His contribution to the media industry was no less significant.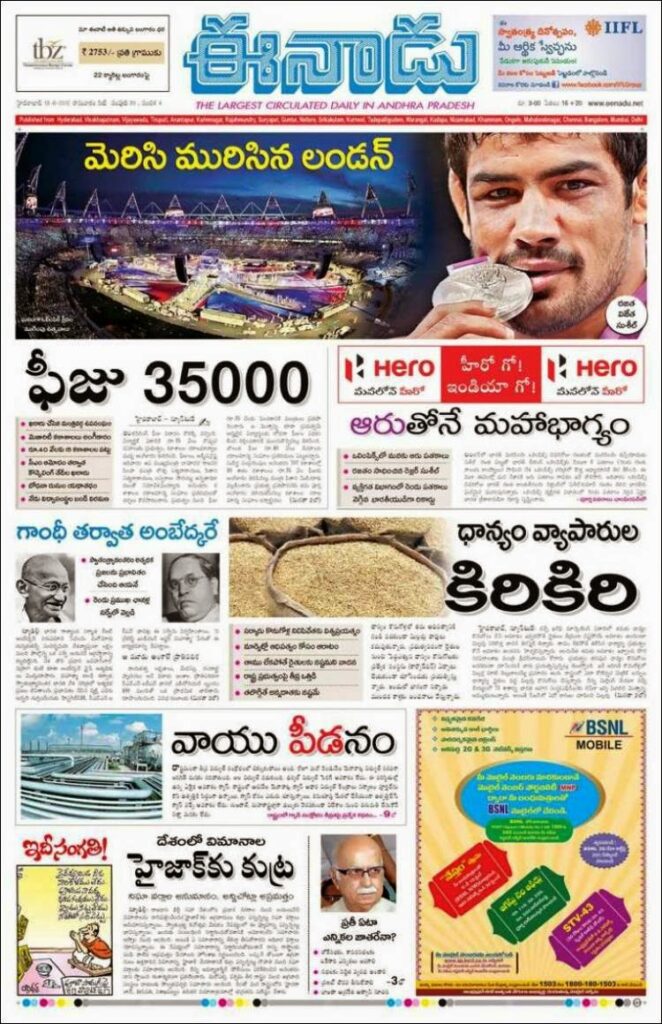 In its birth, growth, and success, Eenadu, the largest Telugu daily owned by Ramoji Group, is a phenomenon. Eenadu Group makes him the most influential media entrepreneur in the country. Eenadu was the largest Telugu daily for several years. Eenadu's notable contribution to Telugu literature.
The most popular magazines of the group – Chatura which published Telugu novels, Vipula which comprised a collection of interesting Telugu stories (and also Telugu translations of other language stories) and Sitara, the most popular Telugu film magazine. Ramoji Rao decides quickly. Ramoji is not prone to abandoning a venture after it has begun. He does not believe in instant success, but has the patience to wait till the venture starts making profits.
He quickly adapts to people's changing habits. Once he feels people no longer accept a product, he winds it up. He did it with "News Time", which he could not deliver to readers' expectations. So was the case with the Soma soft drink brand. He launched the product at a time when people were not used to bottled drinks. With people not accepting the brand, he ended the soft drink business. In the same way, he decided to confine the three popular magazines to digital versions. In light of generations changing, Ramoji realized that it was now time to switch from print to digital versions.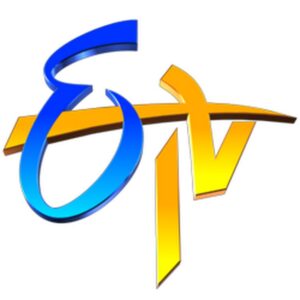 ETV Network
Eenadu and the TV channels were well-known for their unadulterated promotion of the Telugu language, unlike other media houses that played mix and match language play. ETV once had a wide bouquet of channels catering to several languages in the country. The main attraction of ETV Network was grassroots issues. The most notable example is elections.
ETV reported the trend before other channels when national media channels struggled to report vote counting. So strong was its ground-level network! It is no wonder that the channel gained a lot of influence over other states' political affairs. The ETV network and the large number of channels under its umbrella were the most happening channels.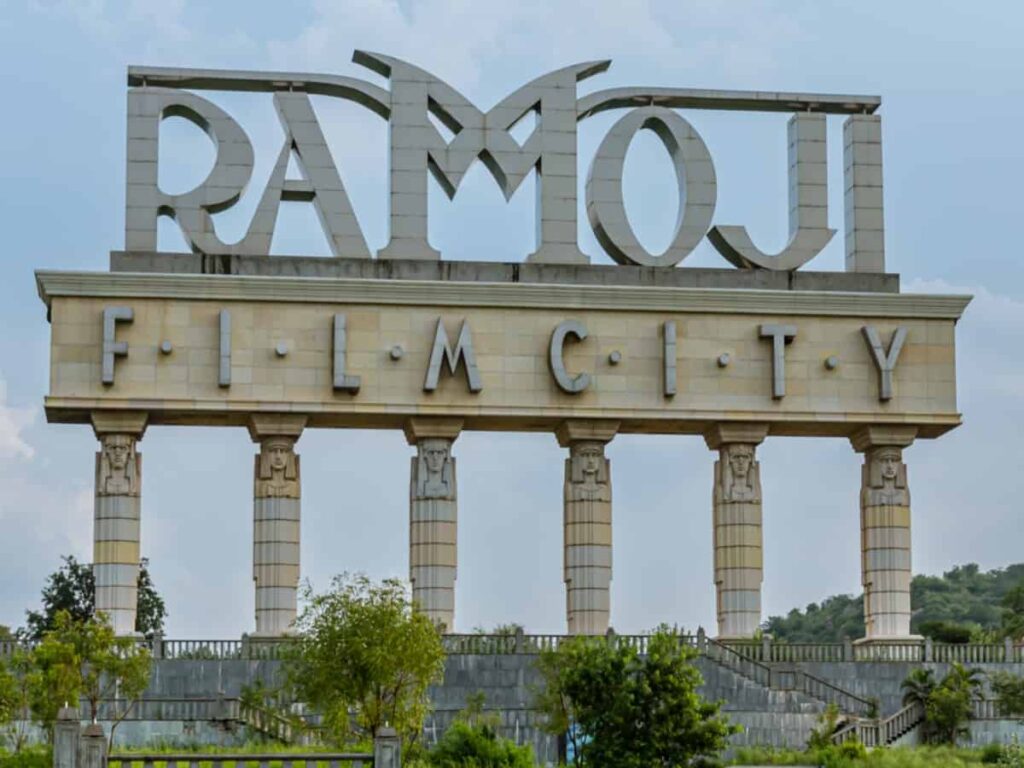 The Ramoji group created history when it set up Ramoji Film City, one of the largest film production facilities in the world. Some time back Ramoji Rao announced plans to build Om Spiritual City close to Ramoji Film City on the outskirts of Hyderabad. The city was to have replicas of 108 temples from across the country. Ramoji Film City (RFC) has become the hub of film shooting for regional films across the country in the COVID-era. Ramoji Rao announced plans to build Om Spiritual City close to Ramoji Film City in Hyderabad's outskirts. The city was to have replicas of 108 temples from across the country!
Ramoji Rao was keen on making unique films in the film industry. Moreover, he saw talent. Sudha Chandran's passion for dancing with an artificial limb sparked his interest. He decided to make a movie about her. The movie, in which Chandran acted herself, had a huge impact on her career. It was with "Srivariki Premalekha" that he debuted as a producer in 1984. Legendary actor turned politician NT Rama Rao during his early days of politics gained the support of media baron Ramoji Rao and his media house Eenadu. NTR had pleasant relations with Ramoji Rao till the last days of his life.
Telugu Bidda
Ramoji Rao has also helped numerous popular names in the television and film industries across languages. He garnered several Filmfare Awards South, Nandi Awards and the National Film Award for his Telugu cinema work. Several awards were presented to him during this time for his contributions to the film industry.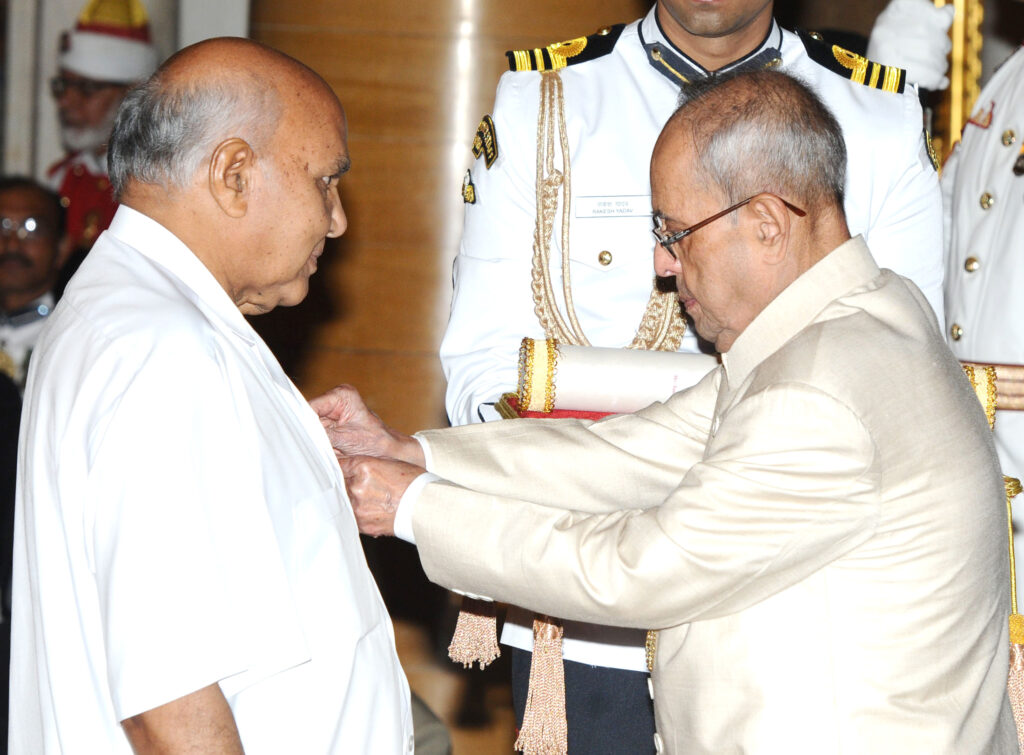 In 2016, he was honored with the Padma Vibhushan, India's second-highest civilian honor, for his contributions to journalism, literature, and education.
Ramoji Rao is popularly known as 'Chairman Garu' to his own people and 'Telugu Bidda' to Telugu speaking people. He is also known as Media Baron to the media fraternity and is truly a legend.
(Bhaskar Parichha is a Bhubaneswar based senior journalist and columnist. Views are personal)