OdishaPlus Bureau
In Memory of Legendary Guru Debaprasad Das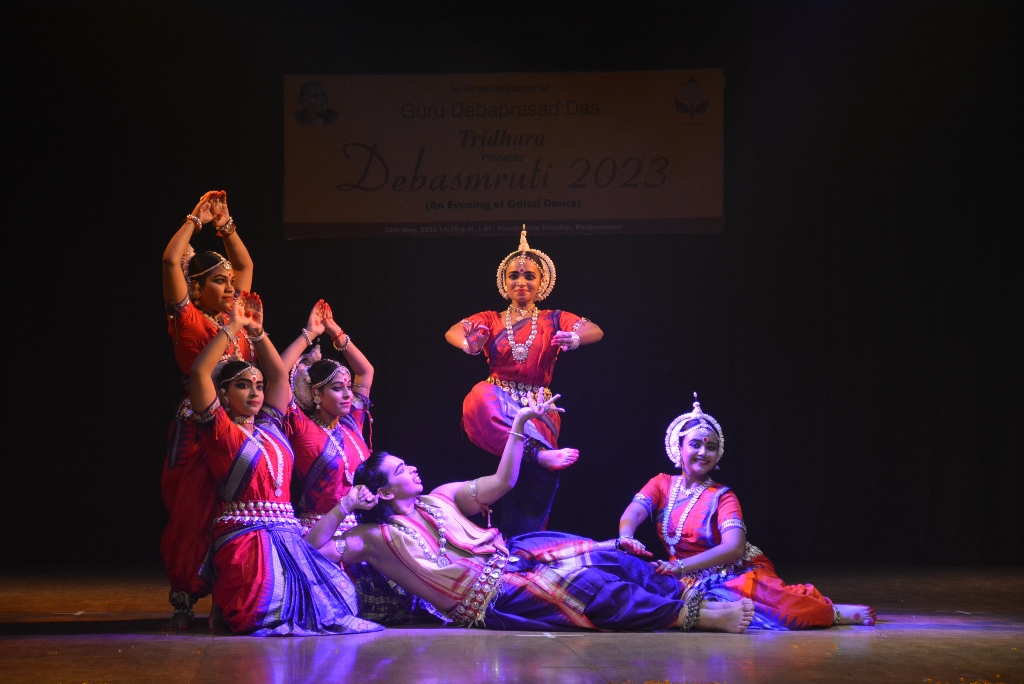 To commemorate the rich legacy of Guru Debaprasad Tridhara, the Debasmruti Festival 2023, an evening of Odissi Dance, was organized at Bhanja Kala Mandap in Bhubaneswar. The programme aimed to showcase and promote the unique style (Gharana) of Late Guru Debaprasad Das in form of Odissi dance and also amalgamated a variety of tribal and folk dance elements with the traditional Odissi.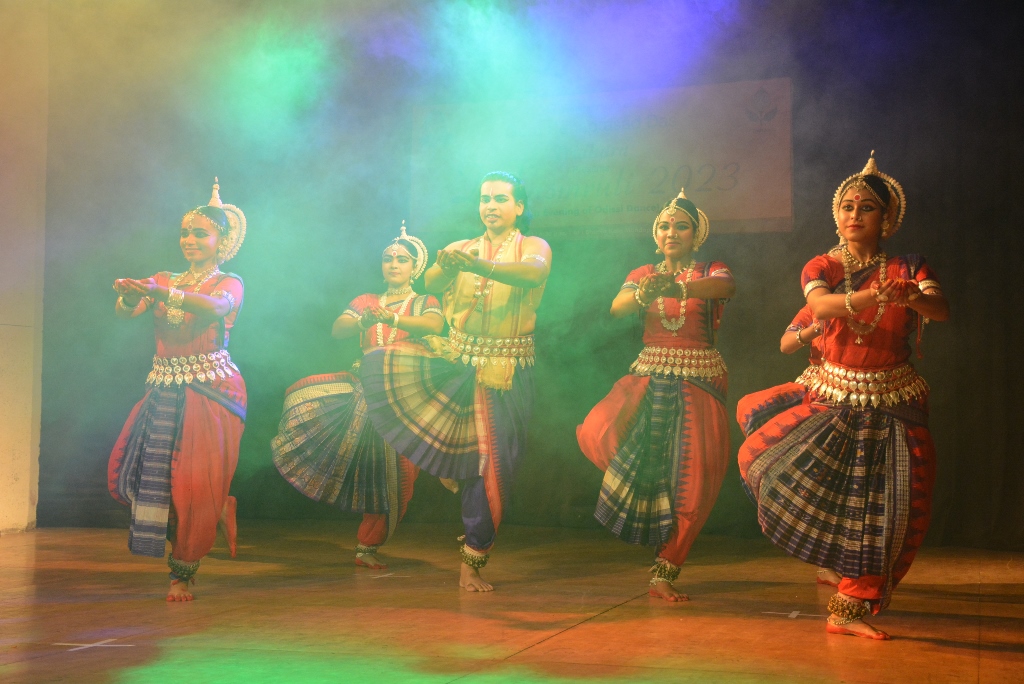 The first Odissi presentation in the evening was Mangalacharan – Laxmi Nrusingha Dhyana presented by G. Nageswari, Prabhutosh, Dipika, Rithika, Vidhi, Mokshada, Rutuja and Anwesha followed by Odia Abhinaya – Manaudharana presented by Monalisha, Sushree, Muskaan and Priyadarshini. Next item was Kede Chanda jane lo sahi presented by Sai Durga, Dibyashree, Saloni, Laxmipriya and Shivani followed by Dasavatar presented by Tanisha, Subhashree Pradhan, Disha, Subhashree Paikaray, Pratigyan, Sonakshi, Simran, Ankita and Priyanshi.
Next was Uthilu Ede Begi presented by Aradhya Pati, Siddiksha, Aradhya Priyadarsini, Sreejita and Aradhya Lal followed by Duet Odissi dance Ardhanariswar presented by Sanghamitra and Vidhi. Next item was Ram Bhajan presented by Padmini Lal, Rithika, Mokshada, Sonakshi, Sushree and Muskaan. The last item of the evening was Mokshyam presented by Prabhutosh, Rithika, Mokshada and Vidhi.
The dances were choreographed by Guru Gajendra Kumar Panda. The dancers of Tridhara was marked by fluid grace, immaculate body movements with amazing precision and charming gestures and postures during the dance which was mesmerized the audience till the end.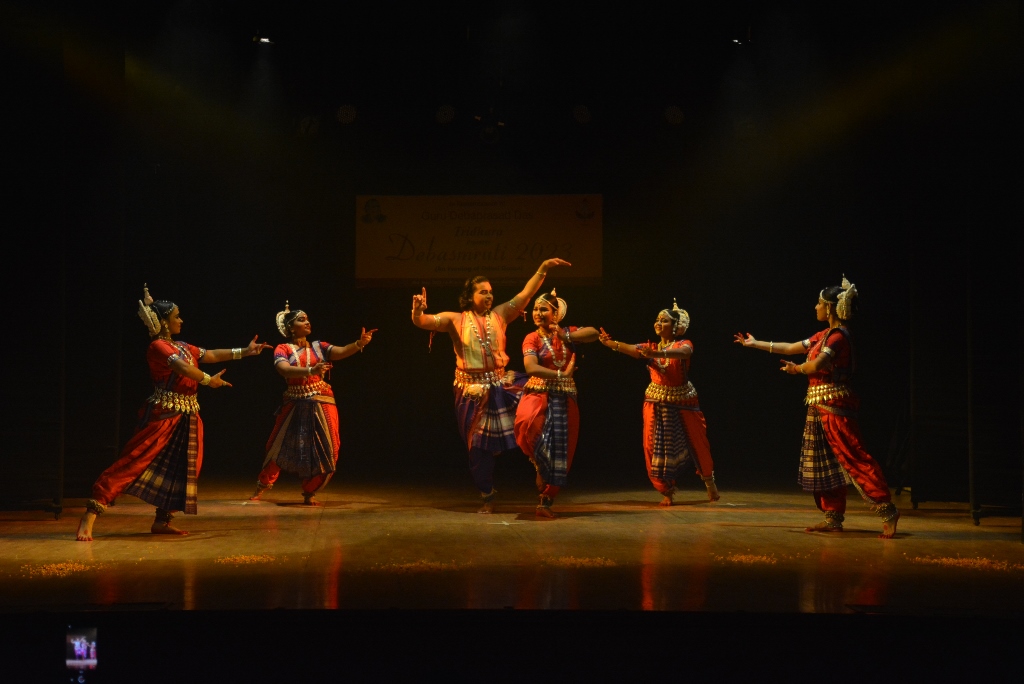 The festival was supported by Odia Language, Literature and Culture Department, Government of Odisha.
The festival was attended by Ananta Narayan Jena MLA, Bhubaneswar Central, Prafulla Samal MLA Bhandaripokhari, Laxminarayan Agarwal Producer Hemraj Films, Simanchala Panda Working President Tridhara and Guru Gajendra Panda Director Tridhara. The programme was compered by Dr. Mrutunjaya Rath.