Sutanu Guru
Since May 13 when the Karnataka assembly election results were announced, political discourse has revolved around two themes: the first is what columnist Vir Sanghvi calls the "probability" of Narendra Modi losing the 2024 Lok Sabha elections. The second theme relates to the Congress, as displayed via its handsome victory in Karnataka, finding that focusing on localised bread and butter issues could be a winning strategy for the party; to the point that 2024 could become a repeat of 2004 when Indian voters shocked analysts as well as the top brass of BJP by giving 145 seats to the Congress as against 138 to the BJP.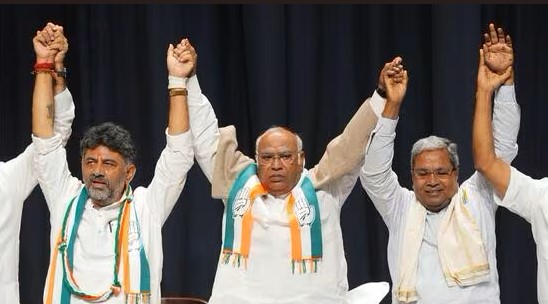 Legions of die hard Modi critics are salivating at the prospect of the "fascist" and "authoritarian" Modi being shown the door. Legions of die hard fans of Modi are beginning to show signs of nervousness. Shorn of jargon, what are the realistic chances of Modi suffering a shock defeat in 2024 the way Atal Bihari Vajpayee did back in 2004?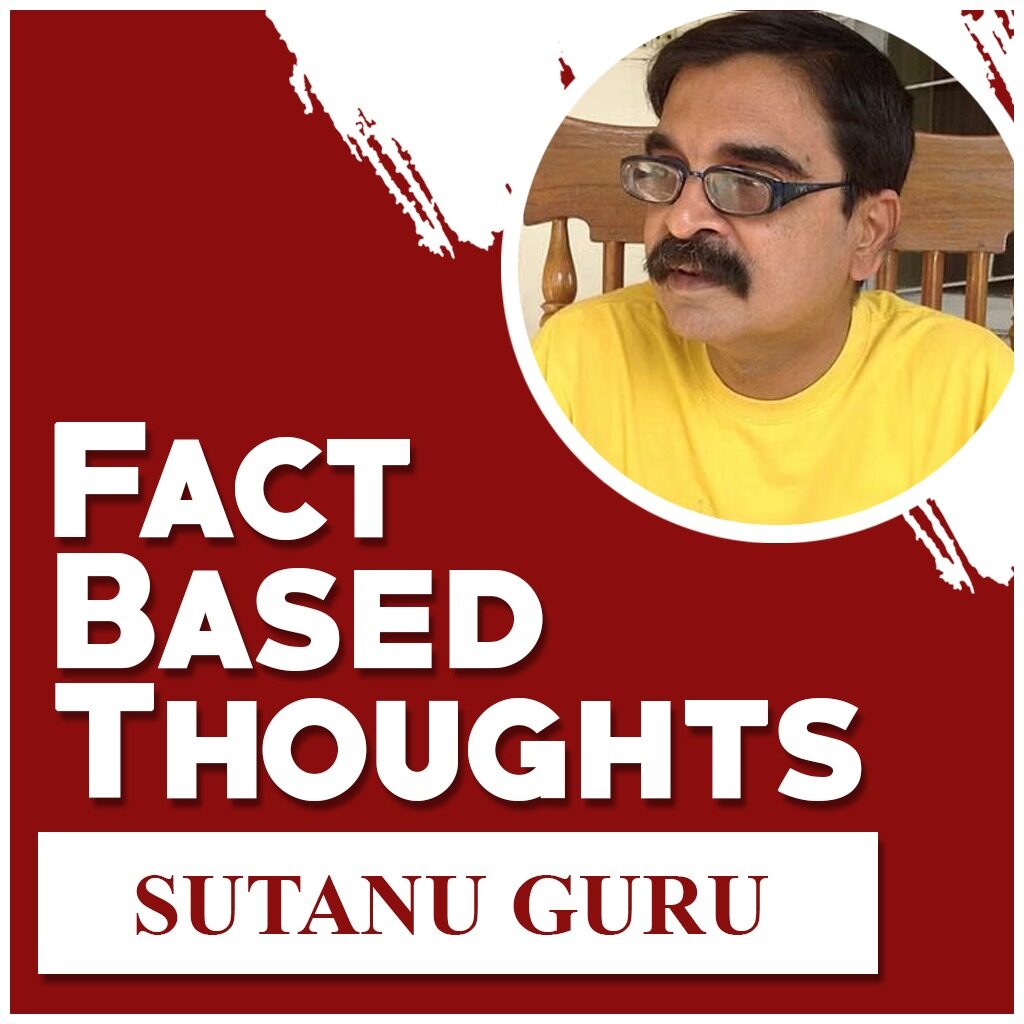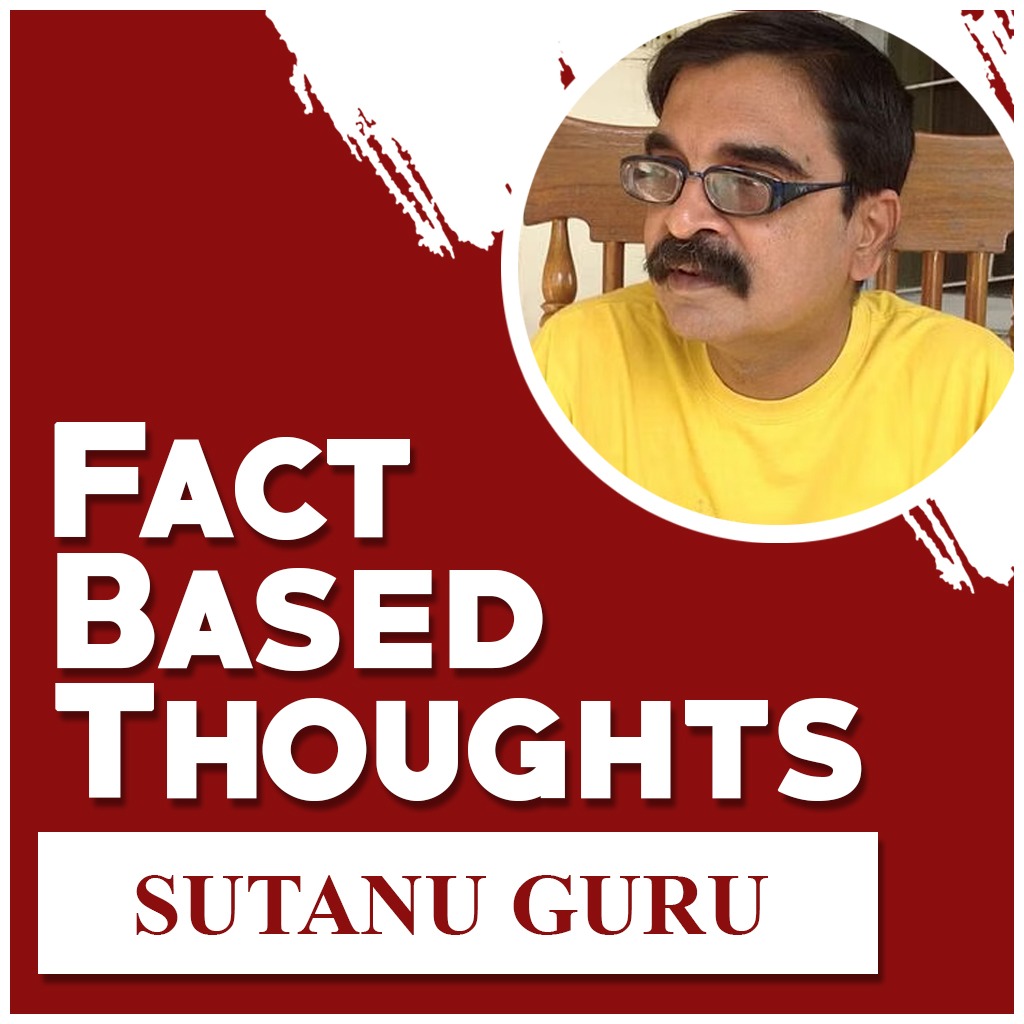 There has been a flurry of activity and a spate of meetings between opposition leaders like Nitish Kumar, Mamata Bannerjee, Tejasvi Yadav, Sharad Pawar, M. K. Stalin, Uddhav Thackeray and Rahul Gandhi among others. After the Karnataka verdict, even Mamata Bannerjee who is very hostile towards the Congress, has made perfunctory statements about all opposition parties uniting and helping each other to oust the BJP. But forget all that. Also forget what happened to "unity" in the 2019 elections.
Akhilesh Yadav, Mayawati and Jayant Chaudhury joined hands and formed a formidable alliance against the BJP. Most pundits reckoned that the BJP tally as a result would crash from 71 seats in UP to just about 35. In reality, the BJP vote share almost touched 50% and it won 63 seats. In Karnataka too, the Congress and the JD(S) had forged what seemed an invincible alliance for the 2019 elections. All they could manage was a combined tally of 2 out of 28 seats. This is not to say that voters in 2024 will behave exactly the way they did in 2019. Things change with time, and anything is possible in politics.
Yet, amidst all this noise about opposition unity and a strategy of "localising" elections, the author is crystal clear about one thing: if Narendra Modi is to be denied a third term as prime minister, the Congress must touch 150 Lok Sabha seats or come very close to it. That is what had happened in 2004 when it became the fulcrum of the UPA with 145 seats. Sure, Mamata Bannerjee, M. K. Stalin, Tejasvi Yadav, Sharad Pawar, Uddhav Thackeray and others could do very well in their own states. But they cannot form a government at the centre unless the Congress wins 150 seats.
Hypothetically, even a Third Front government with Congress supporting it from outside (like in 1996) is possible only if Congress is close to 150. That magic figure is important because it might then persuade leaders like Arvind Kejriwal, Naveen Patnaik, Y. S. Jagan Mohan Reddy and K. C. Rao to tilt towards a non-BJP regime; something they are very reluctant to do at the moment.
How can the Congress reach the magic figure of 150. The author made very optimistic estimates for the Congress in 2024 to arrive at the 150 mark; or thereabouts. The numbers in brackets are the actual seats won by the Congress in 2019. So here is a state wise list: Kerala 10(15), Tamil Nadu 6(8), Karnataka 15(1), Andhra 2(0), Telangana 4(4), Odisha 4(1), West Bengal 4(2), Assam 6(3), Uttarakhand 5(0), Uttar Pradesh 4(1), Bihar 4(0), Jharkhand 4(0), Chhattisgarh 8(1), Madhya Pradesh 12(2), Gujarat 10 (0), Maharashtra 12 (1), Rajasthan 13(0), Delhi 2(0), Haryana 8(1), Punjab 8(8).
The only states where the author has lowered the Congress tally for 2024 as compared to 2019 are Kerala, down 5 and Tamil Nadu, down 2. In every other major state, the author has retained the 2019 tally of Congress, like in Punjab, or increased it substantially. For instance, the Congress managed to win just one seat in 2019 in Odisha with a vote share of 13.4%. Can the party hope to reach 4 seats as very optimistically projected by the author? The results of the bye elections to Jharsuguda assembly seat reveal the true state of the Congress in the state. The BJD won 1.07 lakh votes; the BJP won 58.5 thousand votes and the Congress managed to get about 4.5 thousand votes.
It will be an actual miracle if the Congress does manage to win even 4 seats from Odisha. It is a similar story in many other states. It won zero seats in 2019 in Rajasthan with a vote share of 34.59% while the BJP and its local ally won all 25 seats with a vote share of 61%. For the Congress to win 13 seats in Rajasthan, the BJP vote share needs to decline by more than 13% and that of the Congress needs to go up by more than 10%. Similarly, the BJP won all 26 seats in Gujarat with a vote share of 62% while the Congress again scored a big fat zero with a vote share of 32%. Imagine the prospects of closing a vote share gap of 30%.
A strong opposition is important for the health of any democracy. But the author is reminded of that cliched phrase while analysing if the Congress can reach 150 seats in 2024: If wishes were horses….
(Author has been a media professional for over 3 decades. He is now Executive Director, C Voter Foundation. Views are Personal)