OdishaPlus Bureau
Hirod Patel offers a deviation to the age-old trend of impoverishment and forced migration often associated with farmers in rural Odisha, or elsewhere in the country.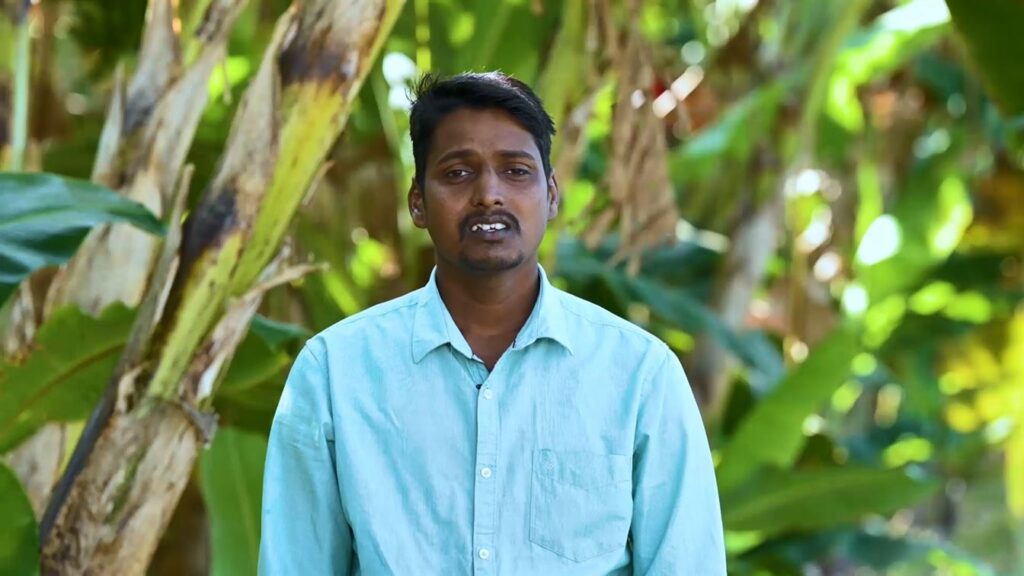 The 32 year-old agri-entrepreneur from Ratanpur village in the remote Tangarpali block of Sundargarh district has not only shown the way to farmers of his ilk to shift to skilful farming in reaping significant benefits, but has also set an example of farmers' empowerment through Govt assistance.
Recently acknowledged by the Odisha Govt as a 'successful young progressive farmer' at the 'Paschima Odisha Krushi Mela-2023' for scripting a success story through mechanized integrated farming, Patel's farm income now averages anywhere between Rs 8-10 lakh annually.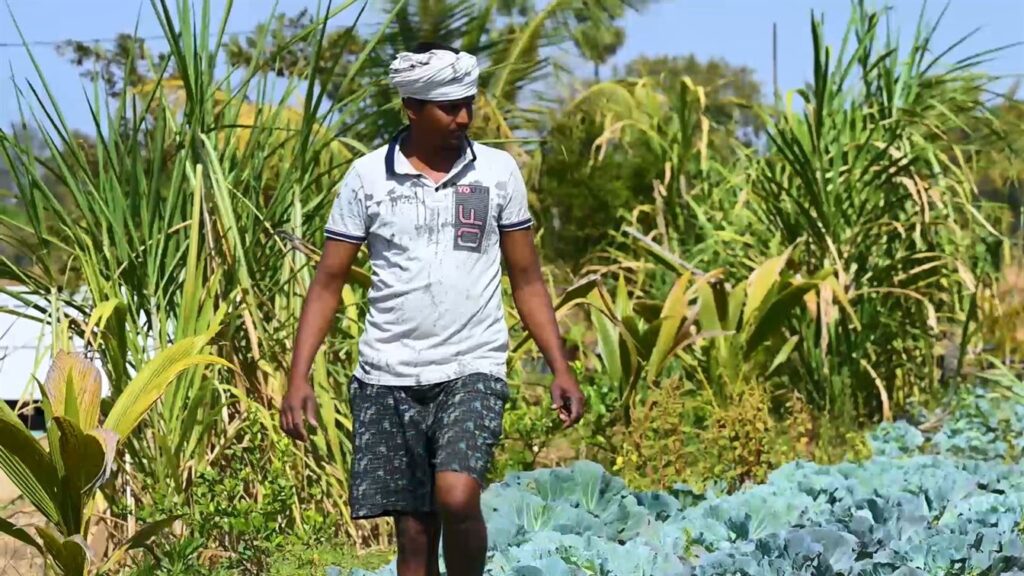 However, Patel's path to success was marked by hard work, determination, and, importantly improvisation. It all began when Patel decided to take up farming at an early age of 25, a time when men of his age flock to cities for better prospects.
During an interview to OdishaLIVE, Patel said he began with growing vegetables on just one acre of land with a modest investment of Rs. 7-8,000. The yield was good and the crop gave Rs. 40-50,000 in return.
Encouraged by his initial success, Patel said he wanted to diversify to rest 9 acres of his ancestral land which used to give meager returns from regular crops. As time passed, he thought of amplifying his skills towards the cultivation of advanced horticultural crops with integrated farming. These days, one can find a variety of items like cabbage, chilies, tomato, papaya, guava and different range of flowers in his farm.
"I started farming in 2015 with one acre of land where my focus was on growing vegetables. After witnessing profit, my interest in farming increased. With the support of Horticulture department, I got an opportunity to visit Jalgaon and learned the techniques of Banana plantation. After acquiring adequate knowledge, I implement the same in my farm too. I extend my gratitude to Chief Minister Naveen Patnaik for the technical and financial assistance," said Hirod.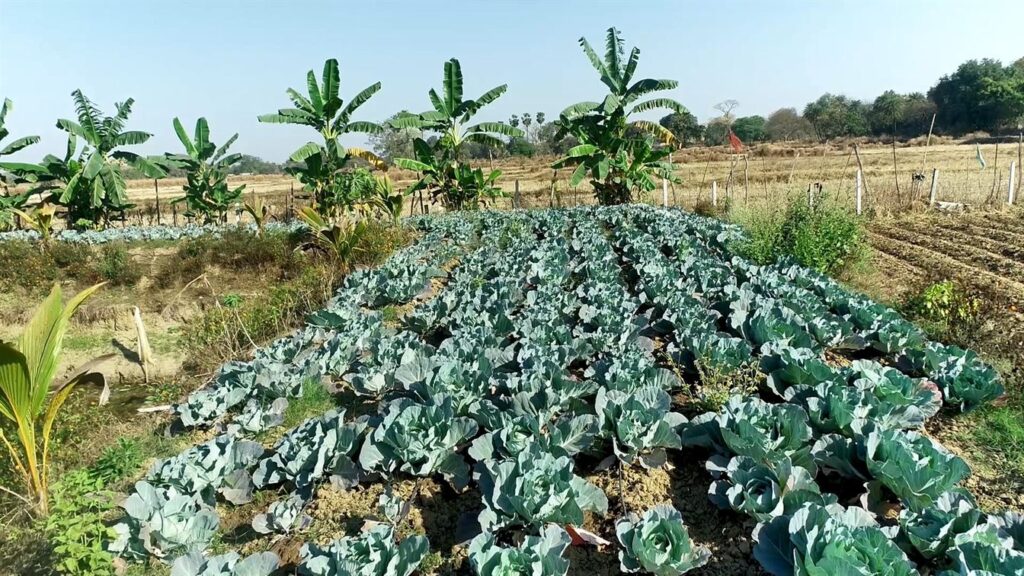 At present, Hirod uses seven acre of his land for Banana plantation and rest is used for vegetables and crops production.
"My prime focus is on banana plantation and pisciculture (rearing fish). While seven acres are dedicated to banana plantation, in three ponds I grow fish. I am happy that I can provide employment to people in my village at my farm," added Patel.
Patel said the progress was achieved through intercropping and farm mechanization techniques. He uses advanced equipment for spraying pesticide and power tiller for cultivation. Using drip irrigation techniques and weeder he keeps the land hydrated and free of unwanted vegetation.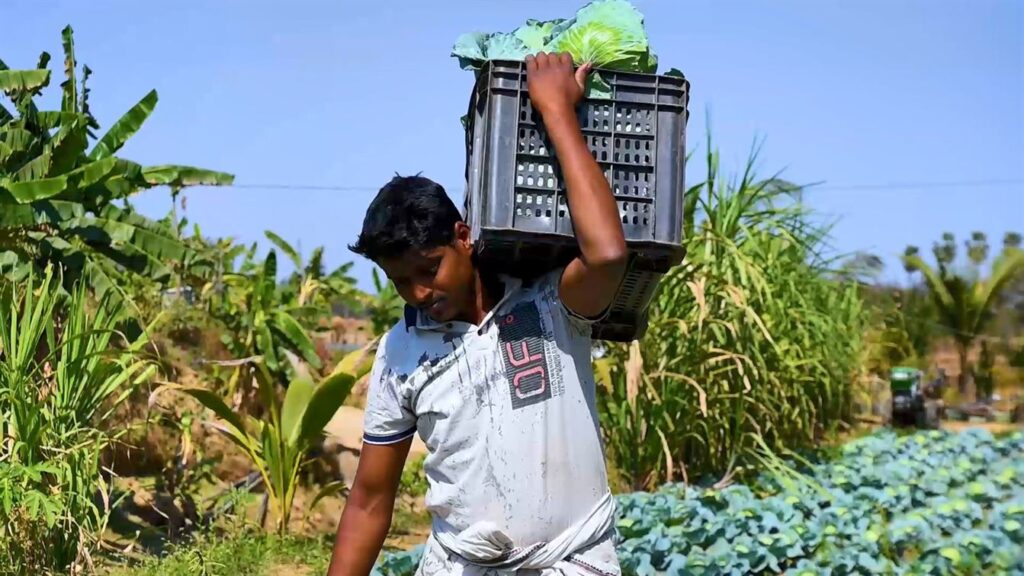 Sharing his feelings about the love and support that he has received so far, Patel said, "I am overwhelmed by the amount of appreciation I have received. But I feel this is just the beginning and still there is a long way to go. I am thankful to the state government for all the financial and technical assistance that was offered to me."