Sriram S Rattan
Mission Shakti, in collaboration with World Skill Center Bhubaneswar prepares rural Self Help Group women to be groomed as Beauticians, breaking the traditional mould
Pursuing a career in beauty and wellness, is still a dream for many women in the rural areas of India. Similarly, the beauty and grooming services are still limited to urban localities and communities. Odisha breaks the barrier to this, by skilling and empowering Women of Self Help Groups (SHGs), who are ready to offer modern salons and spa facilities including bridal makeup in a rural setup.
In an innovative initiative, the state government of Odisha provided a 30-day intensive and hands-on training on makeup & beauty under the banner of 'Odia Bridal Makeup Course' to the Women from SHGs. The programme developed and conducted by World Skill Center (WSC) Bhubaneswar under Odisha Skill Development Authority, was offered in collaboration with Mission Shakti Department of the state.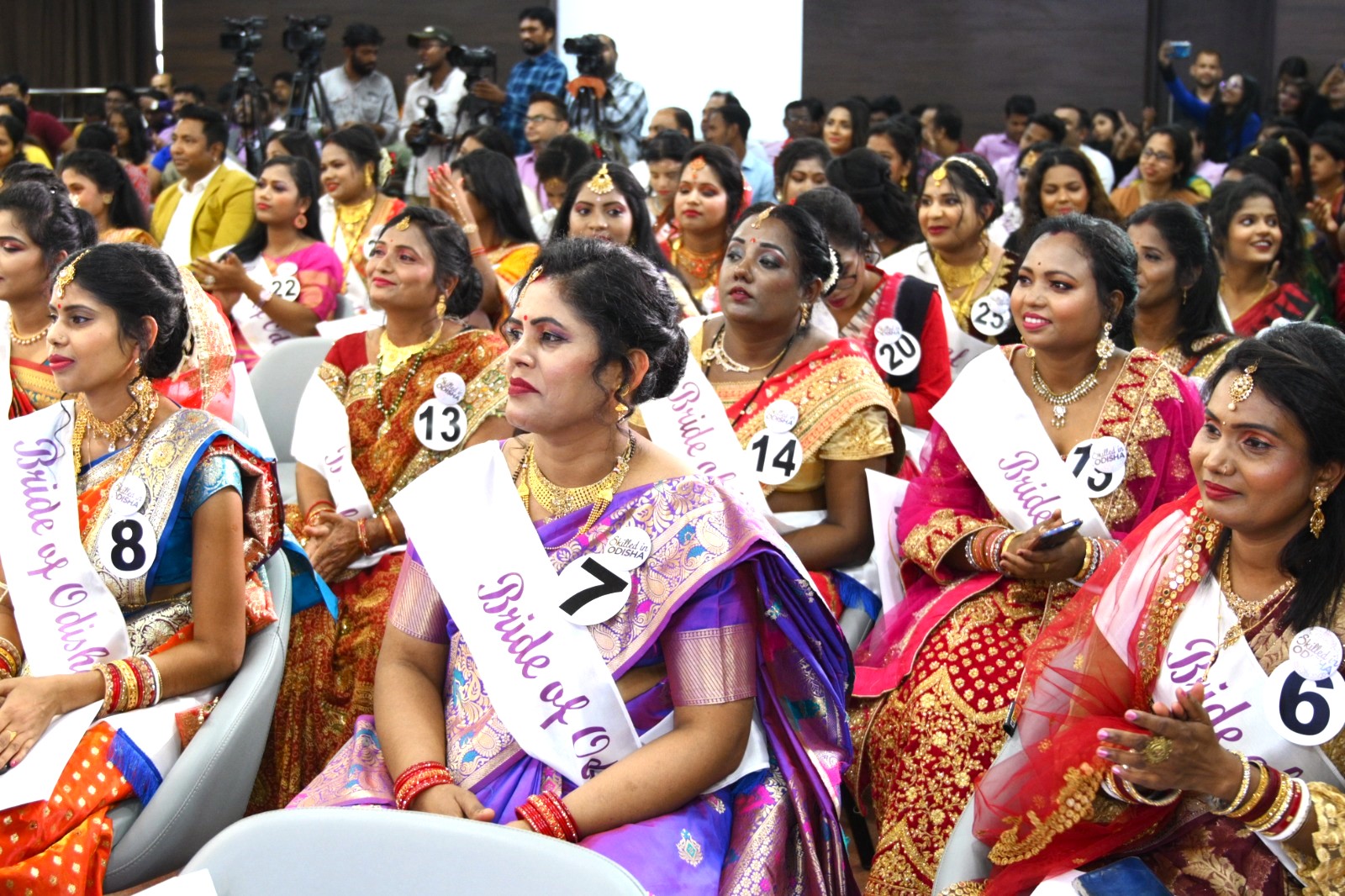 In the maiden batch, 40 women from different SHGs across 17 districts of the state received training on advanced beauty and makeup services.
"The launch of new range of makeup products and experimenting with it is something which I always wanted to do but I never got that platform to brush up my skills. Thanks to this unique skill programme where I acquired the craft to provide different beauty and wellness services," quips Pranati Parida, a trainee from Balasore who completed the programme.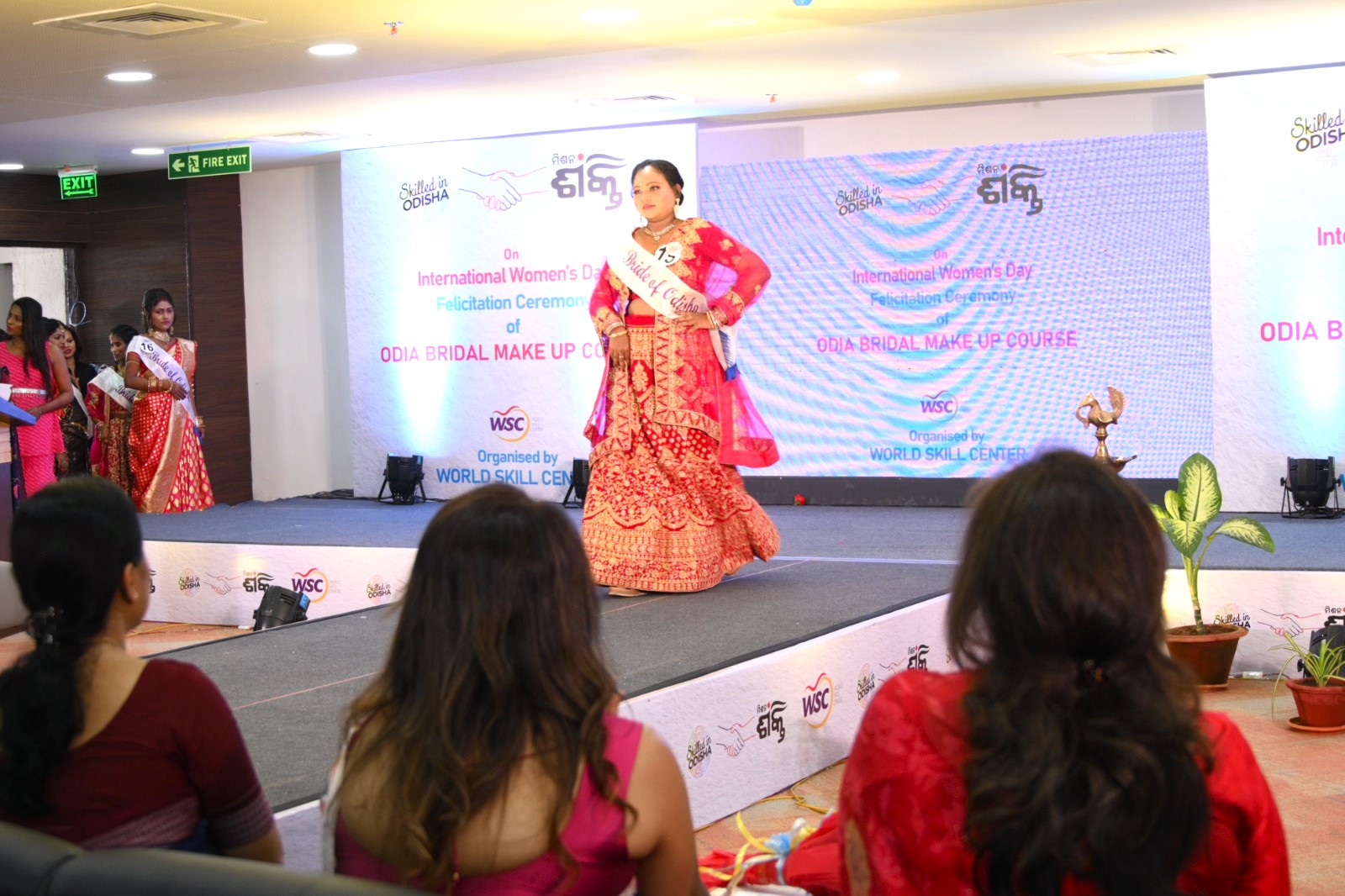 These women were given training in modern cosmetology and beauty services such as basic makeup, bridal makeup, hairstyling, manicure, pedicure and spa. The all inclusive training featured modern setup at World Skill Center having quality products, accessories, tools and live subjects. Experts from the industry guided the trainee women throughout the programme to help them hone their skill in different aspects covered under the trade.
The focus of the skilling exercise was not only on grooming part, but the women also received orientation in communication, interpersonal skills and basic elements of business management as well.
The training program was inaugurated by Usha Padhee, Principal Secretary, Department of Skill Development and Technical Education, Government of Odisha. Sujata R Karthikeyan, Commissioner-cum-Secretary Mission Shakti Department, Govt of Odisha encouraged the women while presenting the course completion certificates at the Felicitation Ceremony.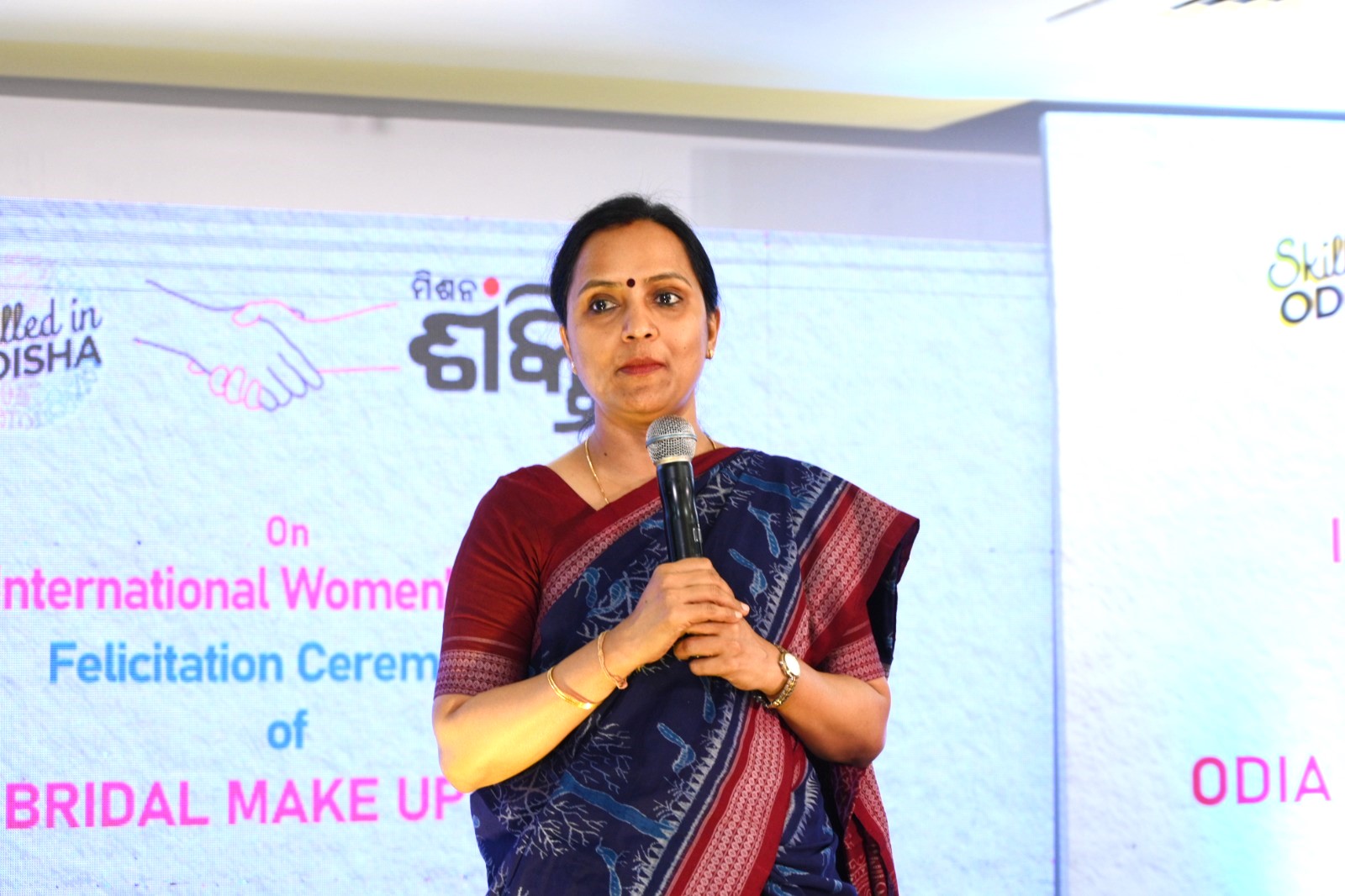 Transforming SHGs into SMEs
"While empowering the SHG Women of the state, our government pursues the vision of Chief Minister Naveen Patnaik of possible transformation of Self Help Groups (SHGs) into Small and Micro Enterprises (SMEs). This can be realized by extending quality training in various conventional and unconventional sectors that will make these women self-dependent to lead their businesses. Mission Shakti Department in collaboration with World Skill Center is planning series of such market-oriented skilling initiatives for the women at the block level in the coming days," informs Sujata R Karthikeyan at the occasion.
"SHG women received advanced training in bridal makeup in association with Mission Shakti Department and Skilled In Odisha. It will provide them with a platform to uplift their lifestyle. Such kind of training program can empower rural women and will make Odisha an empowered state in the days ahead," explained Alka Misra, Chief Executive Officer, World Skill Center Bhubaneswar.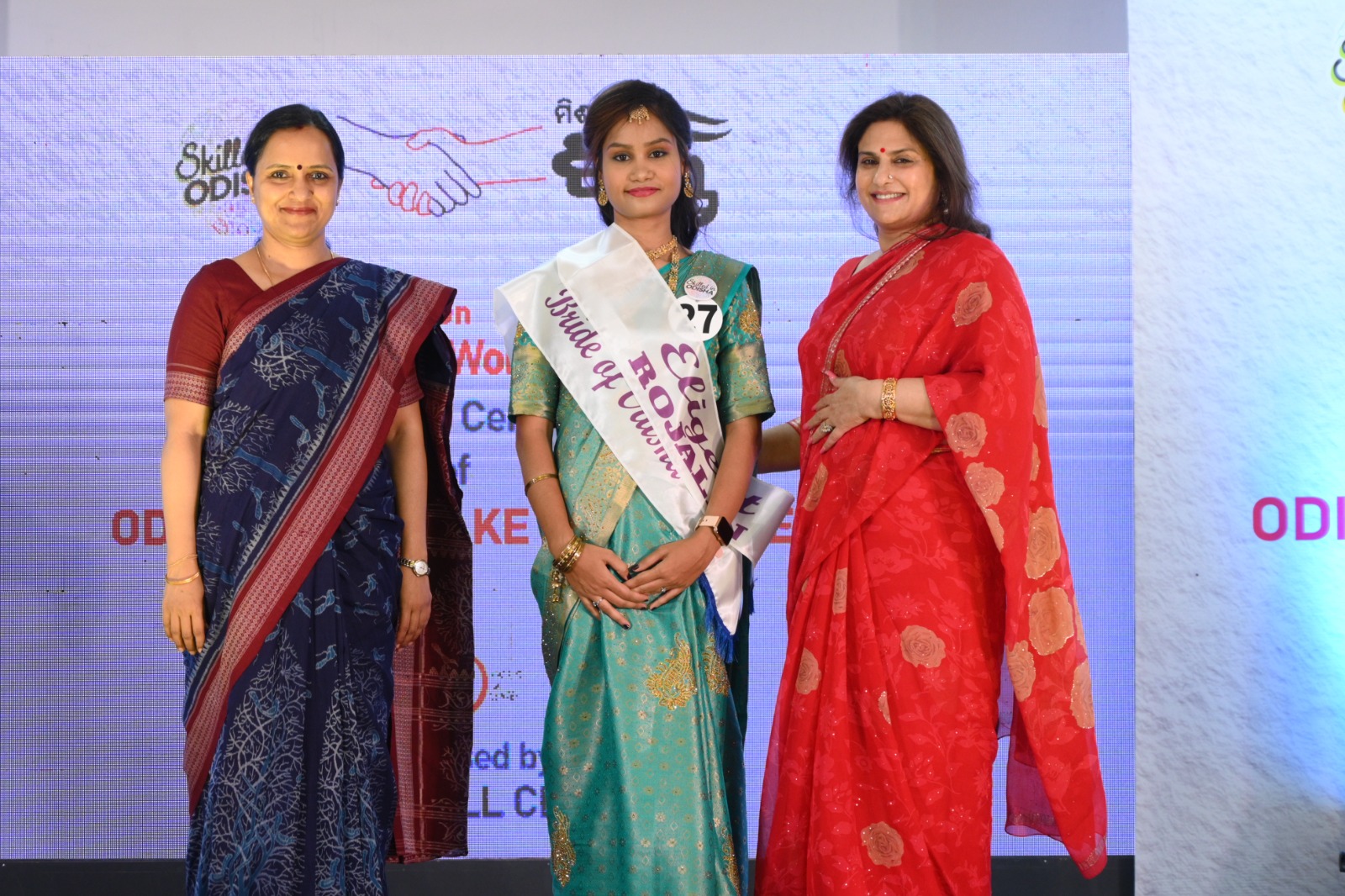 There is a rising demand for modern beauty and wellness services including bridal makeup facilities in the rural markets. So programs like 'Odia Bridal Makeup Course' will prepare the women into prospective entrepreneurs offering services like salons, spas and beauty parlors for the rural population.
Exploring such modern sectors for Women SHGs will not only help these rural women hone their skills in modern and new trades and services but also create new avenues of livelihood for them. This will broaden their outlook and convert the SHG women into skilled workforce for the leaders in the sector to recruit.
"We were provided training on basic facial, cleanup, skin analysis, styling a bride, business management, interpersonal skills and what not," opines Rina Sahu, a WSHG member from Cuttack elaborating on the design and impact of this modern and industry ready program.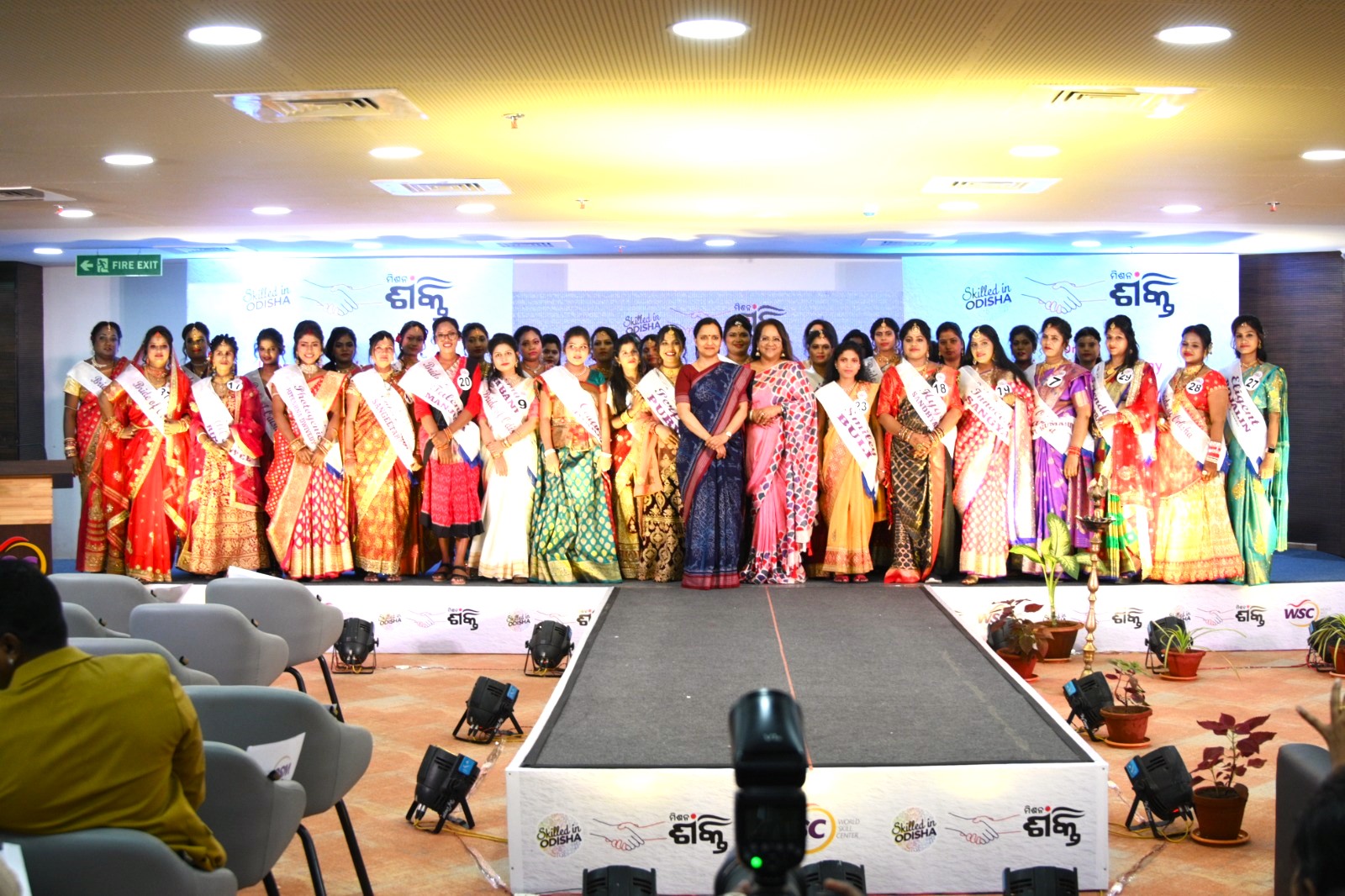 The Story of Mission Shakti
During the first term of his tenure, Chief Minister Naveen Patnaik opened a trump card by promoting Self Help Groups (SHGs) for socio economic empowerment of women in the rural areas.
This led to the foundation of Mission Shakti, a new programme of his government, on the occasion of International Women's Day back in 2001, under the Women and Children Development (WCD) Department. With multiple developments in the thought in the past two decades the mission has finally been converted into a fully functioning department in the name of 'Mission Shakti' in March 2021.
Mission Shakti programme started with an initial objective of forming two lakh groups in two years. By 2006-07, 2,48,689 women SHGs had been formed which increased to 3,14,646 by March 2017. Today, Mission Shakti has grown in the state with 6,02,013 WSHGs comprising 70,00,010 women across 30 districts, as per official numbers.
Today, under the Mission Shakti programmes, women in Odisha are encouraged by the government to break the conventional norms. Thus Women Self Help Groups are recently engaged in various non traditional and semi technical roles in state government programs like paddy procurement, sanitation management, water bill collection, maintenance of urban parks, to name a few.
The 'Odia Bridal Makeup Course' adds another feather to this cap.