Manas Ranjan Mahapatra
I went to the New Delhi World Book Fair this year. Suddenly our government as a part of the so-called NEP has started thinking about Children's Literature after untimely quarantine of the National Centre for Children's Literature! It takes me back to memories.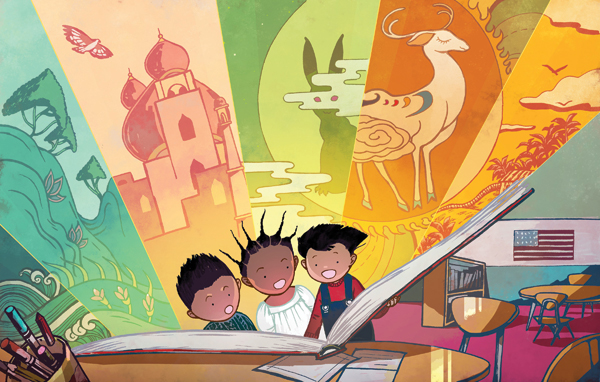 Decision of Salila Organisation headed by Vimla Bhandari four years ago to confer on me their highest award for Children's Literature 'Sikhar Samman ' took me back to 1975 when my first poem for children was published on 11 September in 'Meena Bazar', the weekly children's column of the daily Prajatantra edited by Dr Harekrushna Mahatab. This was possibly the first children's page of a daily in Odisha. My teacher, late Lokanath Saha, announced it with pride in the prayer class of the school Utkal Hindi Vidyapitha.
So thrilled was I that I wrote a letter to Dr Mahatab. And, he graciously responded by post. He used to keep 100 postcards to reply personally to such letters and used to write and sign himself! These days e mails have occupied that place and there is no personal touch. Editors do not interact with budding authors.
I continued sending poems to other children's pages like 'Kishore Mahal' of daily 'Swarajya' and got published, I even sent writings of my friends and the Editor Bairagi Charan Mohanty published those writings too. Then I came in touch with Debadatta Samantsinhara of the organisation Udayana. We used to hold a lot of activities including creative writing among children and staging of plays.
In 1981 I joined J Mohapatra and Co., Kaligali, Cuttack as a Sub Editor, de facto executive editor of magazines which included Manapabana, Children's Monthly and Alok monthly digest. I went on writing simultaneously in children's magazines including Baramaja, Sishu Nayana, Ame Kunakuni and Amara Bhabana. In the next years, during my brief stint as a school headmaster, I used to write songs and plays for school functions.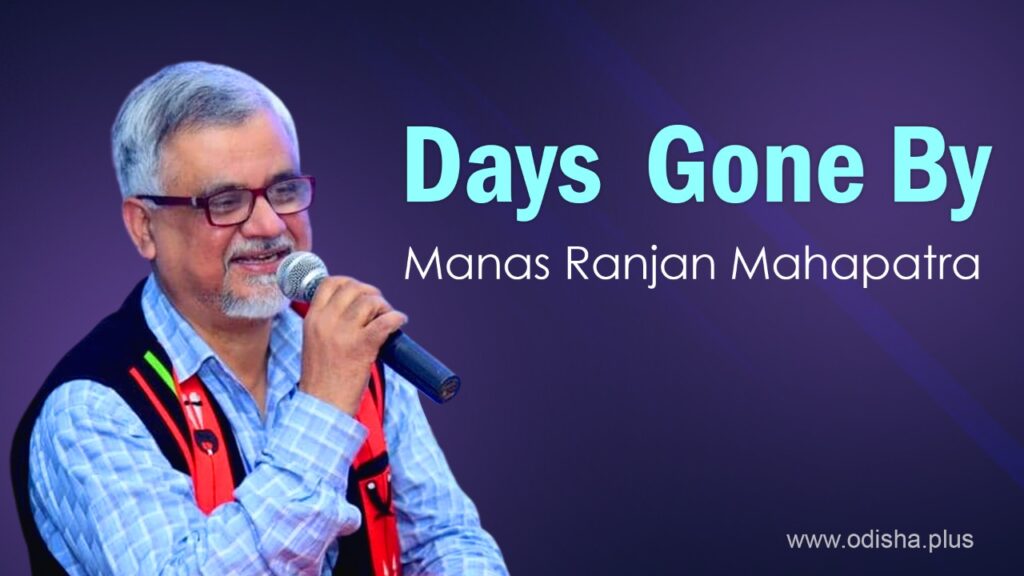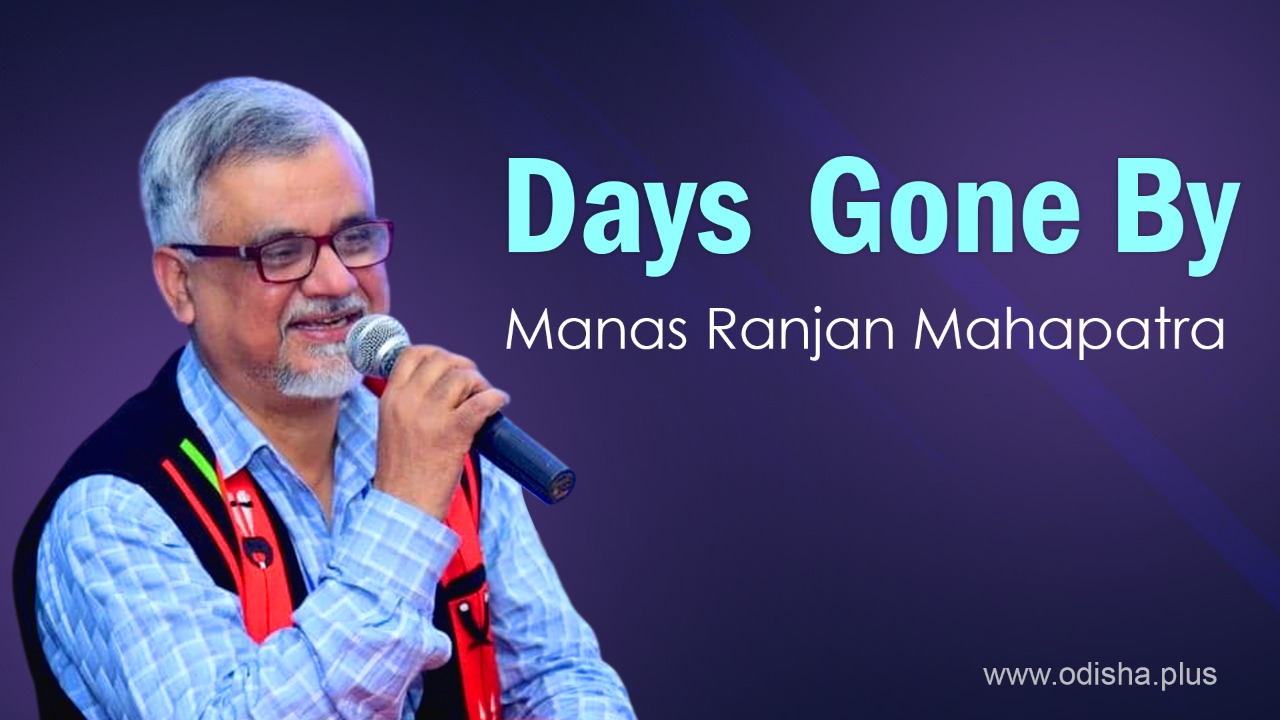 Then I went to CIET(NCERT). In CIET I used to interact with children and young adults on educational television programmes produced by us. I travelled to over 10000 schools in UP and Odisha and met over a few million children in 3 years.
After I joined NBT in 1990 I did a workshop, the first such in Odisha for children's writers in 1992 in which authors like Dash Benhur, Sunamani Rout, Bankim Nayak, Manas Ranjan Samal and Birendra Mohanty took part, they were the young authors for children at that time. I was one of the first few organisers of Readers' Club Movement in India and did the first orientation for teachers on how to run a Readers Club in Odisha in 1992-93. In due course the movement went ahead with Subir Shukla, Paro Anand, Dwijendra Kumar, Pankaj Chaturvedi and of course, me.
Needless to say, Arvind Kumar, the then Director of NBT was the force behind. Now the Ministry has taken up this programme as its own, but the organisation is no longer there in its full form.
With this credential of a worker in the field of Children's Literature for three decades I took over as Editor and Head of National Centre of Children's Literature in 2001 and spent two decades to create an atmosphere for children's literature as a genre in the country. But after spending two decades in charge of this centre I am a broken heart man today. Neither I grew nor the centre as an independent organisation due to indifference of the establishment. I am retired but not tired yet.
I got an award for children's literature in 2004 at Cuttack from the hon'ble Governor, Odisha. Another award I remember was the award from Kuldip Nayar, it was given by the magazine 'Pallibani' edited by Ramachandra Nath. But no significant award nor recognition or honour for children's literature, I was almost forgotten! The only point of satisfaction was, I was instrumental from Indian side in establishment of the largest Asian event for promotion of children's contents AFCC with Mr Ramachandran. The event is running extremely well and is growing year by year though my organisation has lost its contact on the way. I am, however, in touch….as I am a worker…
I wrote a few stories in the largest circulated English magazine for children 'Children's World', one of those stories 'Queen's Intelligence' has come out as a book, my friend Pankaj Chaturvedi has rendered it into Hindi too. The other satisfaction is, I brought some doyens of yesterdays like Aabid Surti, the creator of Dabbu Ji to children's literature. The few well-known writers of children's literature mentored by me over years include Dash Benhur, Sanjeev Jaiswal 'Sanjay', Sangeeta Sethi, Birendra Mohanty and Ramendra Kumar. I don't claim any pride for their success, they are great writers of today. I am happy that I have been their editor for years. My great achievement that I always feel proud of is, I was editor of the works of Prof Manoj Das for three decades.
Suddenly Vimla Ji understood my four decade long relentless effort for promotion of children's literature. It made thousands of my friends in the field across the country. Thank you, Vimla Bhandari Ji, and to the organisation Salila of Salumbar, Rajasthan.
But, I still long for an independent national body of Children's Literature and have restarted writing for children.
(The Author is a former editor of National Book Trust, New Delhi. Views are personal)