OdishaPlus Bureau
The over two-decade old Naveen Patnaik government in Odisha presented its last budget before the 2024 state assembly elections, on Friday.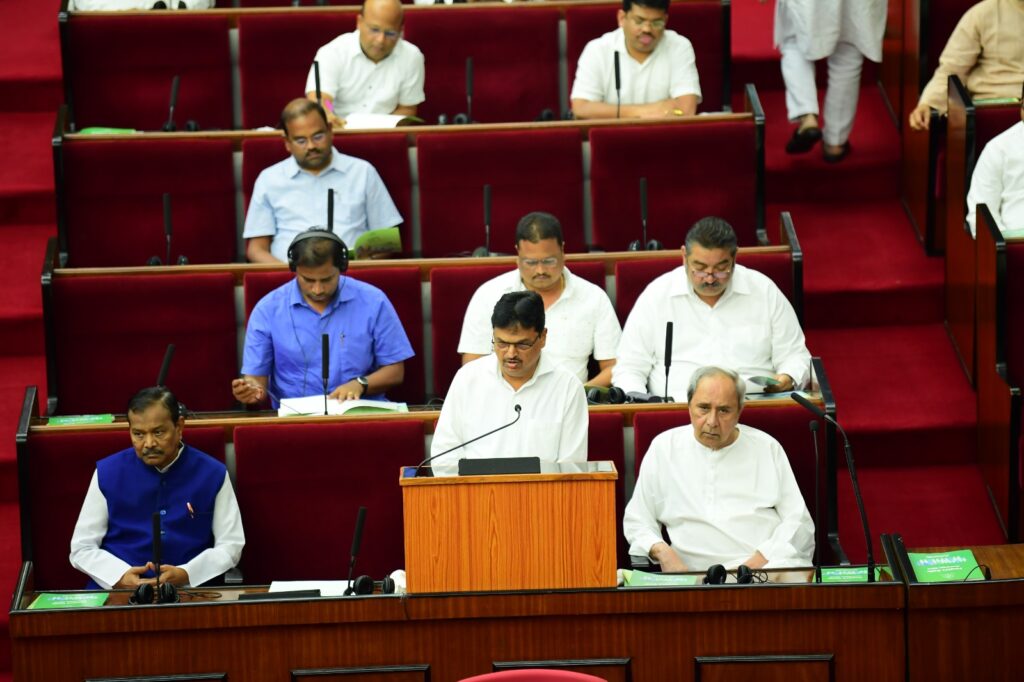 The budget for financial year 2023-24 was presented by state Finance Minister Niranjan Pujari in the Assembly, with a total outlay of Rs 2.3 lakh crore, which is an increase of 15 percent over the budget presented last fiscal (2022-23).
In his budget speech, Pujari said Odisha is one of the few states with a revenue surplus and capable of large-scale investments in people-centric and growth-oriented programmes. Odisha is the only state in the country that has been fully compliant with Odisha Fiscal Responsibility and Budget Management (FRBM) Act, 2005 since its enactment.
Odisha has been able to keep the administrative expenditure under control at Rs 94, 000 crore in 2023-24, said the finance minister.
"We have planned to increase our Programme Expenditure by 25% to Rs1, 25,000 crore in 2023-24. This amounts to a phenomenal and unprecedented increase of 67% in Programme Expenditure over a period of just two years," said the Minister.
Meanwhile, a quick analysis of the allocations made to various sectors reveals that sectors like agriculture, health, sports and infrastructure remain the prime focus of the 2023-24 Odisha budget.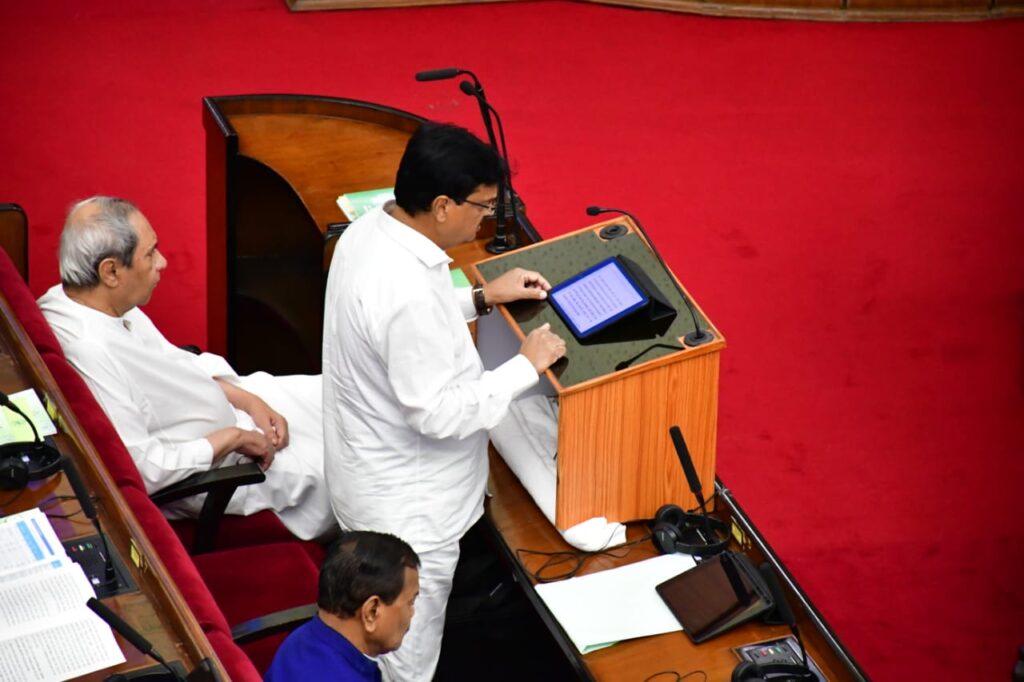 With Rs 16, 048 Cr, the Health & healthcare sector has witnessed 27 percent additional allocation as compared to the provisions in the previous budget. Similarly, at Rs. 1217 Crore, the allocation for Sports has increased by 34 percent as compared to the 2022-23 budget.
The allocation to Agriculture and Allied sectors in the 2023-24 budget stands at Rs 24, 829 Cr, which is a hike of 21 percent as compared to budget 2022-23. The outlay for infrastructure facilities like roads, bridges, railways and airports too has posted a staggering rise of 34 percent than the previous budget, standing at Rs 19, 452 Crore.
Odisha Budget 2023-24 Highlights
Rs 16,048 crore for Health sector (27% increase)
Rs 30,030 crore for Education and Skills (10% increase)
Rs 38,437 crore for SCs and STs Development (18% increase)
Rs 13,215 crore for Piped Water (58% increase)
Rs 24,829 crore for Agriculture & allied sector (21% increase)
Rs 680 crore for Tourism (15% increase)
Rs 19,452 crore for Roads, Bridges, Airports and Railways (34% increase)
Rs 1,217 crore for development of Sports (34% increase)
Rs 7,914 crore for Urban Development (9% increase)
Rs 356 crore for E & IT (18% increase)
Rs 6,224 crore for Mission Shakti, W&CD (12% increase)
Rs 219 crore for Handloom, Textiles & Handicrafts sector (8% increase)
Rs 1358 crore for Industries and MSME (7% increase)
Rs 8,130 crore for Internal security and justice (8% increase)
Rs 3,700 crore for Disaster Risk Management (13% increase)