OdishaPlus Bureau
It was a moment of joy for sixteen differently abled students from Bhubaneswar to watch world cup hockey matches live at the Birsa Munda Hockey Stadium in Rourkela on Friday.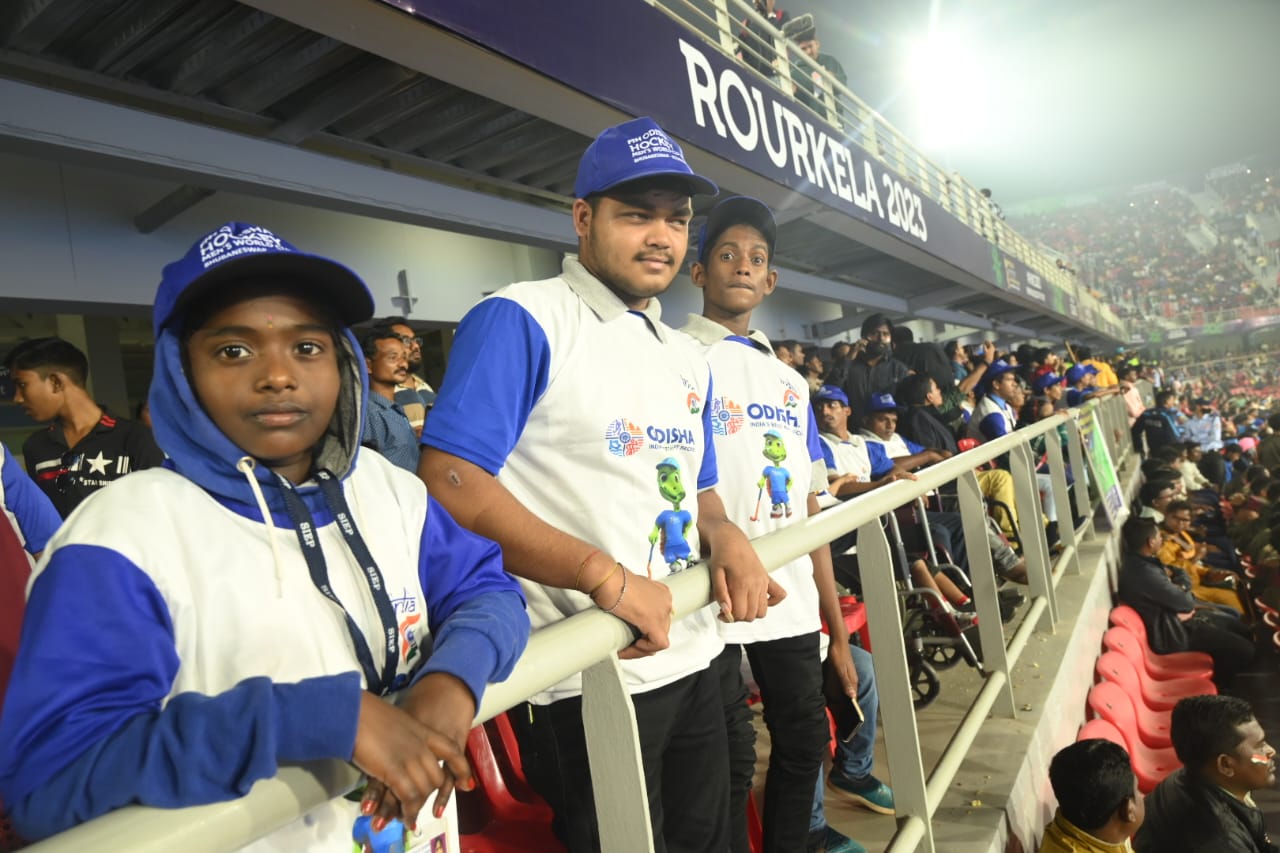 They were immensely excited to watch matches of the marquee international tournament right inside the magnificent stadium along with other spectators after they were flown into the Steel City for the first time. They have expressed their heartfelt gratitude to the State government and Chief Minister for extending them the extraordinary privilege.
Earlier on Friday, the students, including girls, were taken to Rourkela from Bhubaneswar by air under the supervision of officials from the Social Security & Empowerment of Persons with Disabilities (SSEPD) department of the Govt of Odisha. They were accorded a warm welcome by the Sundargarh District Administration on their arrival at the Rourkela airport. From there, they were carried in a special bus to the Birsa Munda Hockey Stadium.
The world-class infra at the newly built Birsa Munda Hockey Stadium, having a spectator capacity of 20,000, is also disabled friendly. Seats were especially reserved for the students at the stadium to enable them hassle free viewing of the matches. They were elated for having the opportunity to see their favourite international hockey stars in action before their own eyes from a close proximity. They thoroughly enjoyed the matches after coming all the way from Bhubaneswar in care and comfort.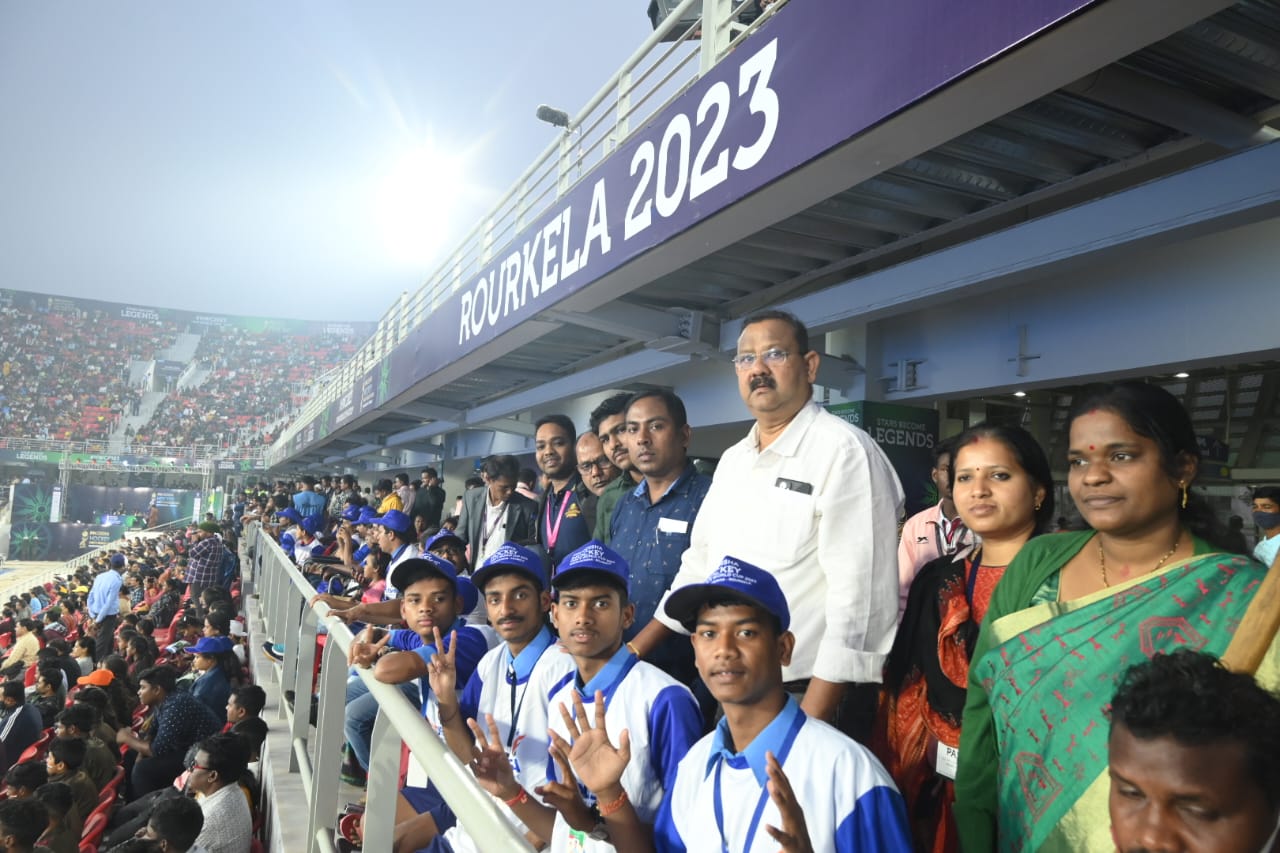 Guardians as well as officials from the SSEPD department accompanied the 16 students belonging to the Bhubaneswar-based Shree Harsha Memorial School for HI, SIEP, Jewels International Chetna Institute for Intellectual Disabilities and NCSCDA during the latter's visit to Rourkela to watch the Hockey World Cup matches.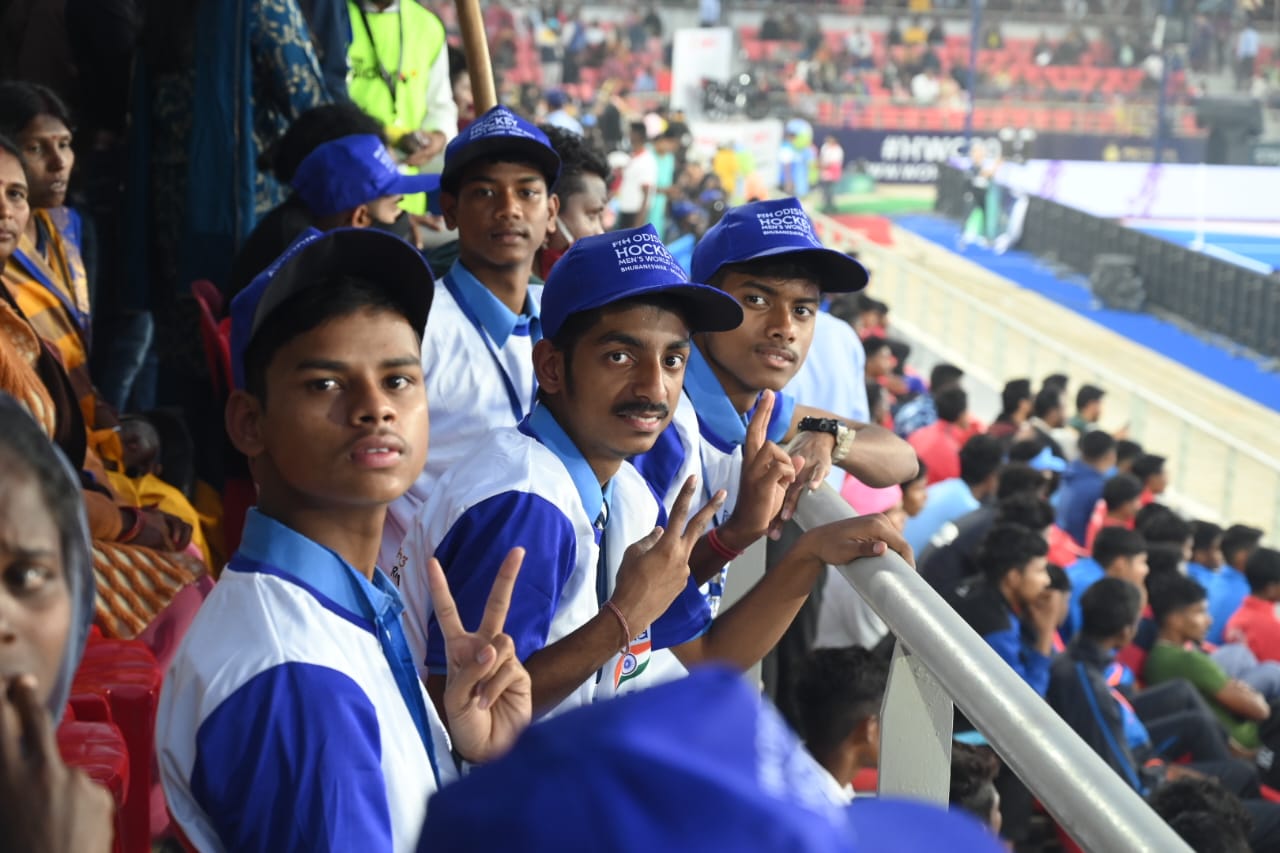 The students flew down to Roukela under the supervision of Additional Secretaries Dipak Routray and Sonia Behera of the SSEPD department. Additional Secretary, School and Mass Education Department Bhairab Singh Patel, DSSO Sundargarh Ashok Kumar Habadasingh and other officials were present at the Rourkela airport to receive and welcome the visiting students.