Dipak Samantrai
The younger generation will find it difficult to believe that the Hockey Wizard spent around a couple of years in Cuttack.  The chief architect of Barabati stadium, Bhairab Chandra Mahanty was a visionary.  He invited Major Dhyanchand to come to Odisha and train Odia hockey enthusiasts.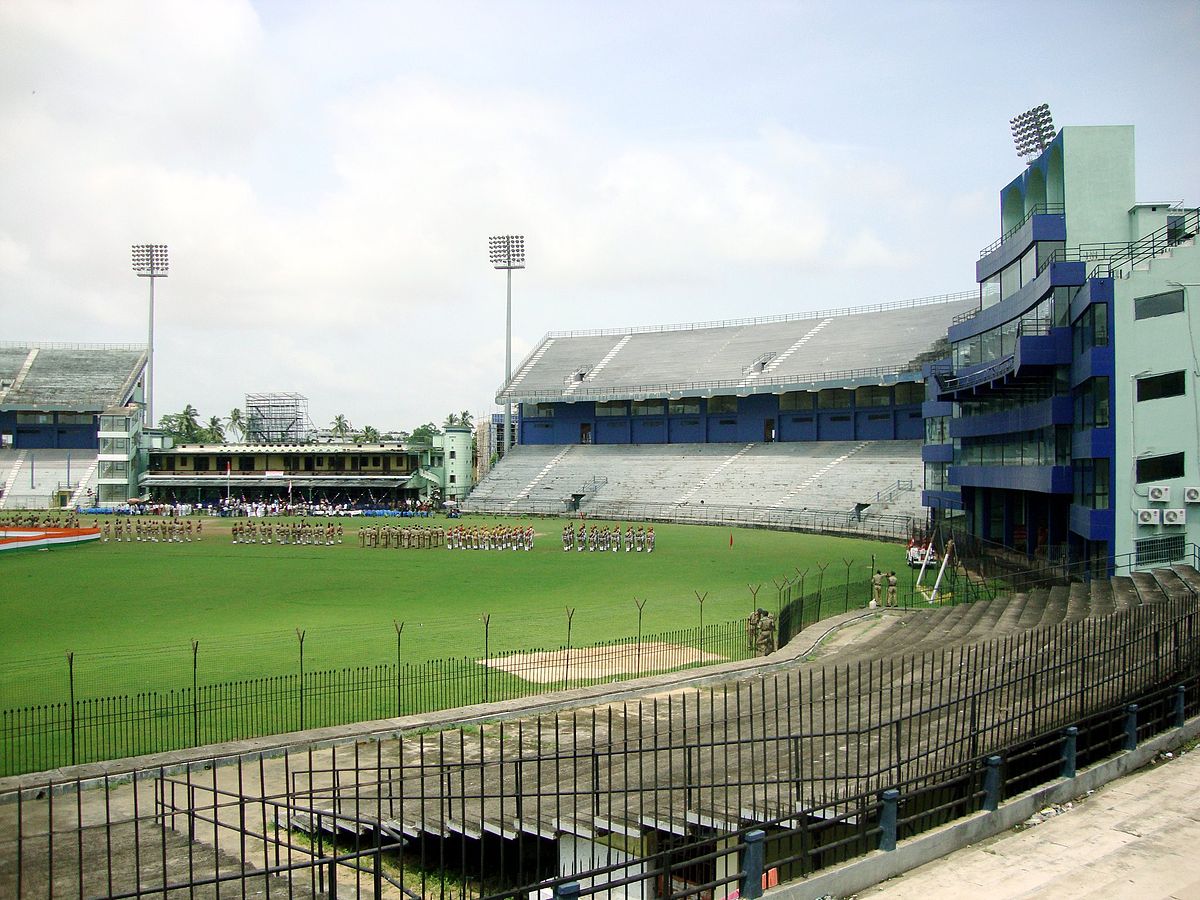 Bhairab met the legendary hockey player Major Dhyanchand and persuaded him to come to Cuttack to become a coach for the state. Dhyanchand, by then, had earned international fame and reputation.  He was undoubtedly the greatest ever hockey player of India. Because of him, the Indian team had won three gold medals in 1928, 1932, and 1936 Olympic games.  Though he did not play thereafter, he continued to influence Indian hockey to win more gold medals upto 1964.
In a council meeting of January 1969, it was decided to request Major Dhyanchand to become a hockey coach for a two-month period only. But, primarily due to the zeal and interest shown by Dhyanchand himself, the council decided to appoint him as a regular hockey coach for Odisha for two years on a monthly salary of Rs.1000. He was also offered free lodging and boarding at Barabati stadium. He stayed on the top floor room of the clubhouse near what used to be Gallery No 2.
Veteran member of Odisha Olympics Association Kailash Chandra Das has reminisced about the days of Dhyanchand in his book Saga of Barabati and I quote "I was a regular visitor to Dhyanchand at his top floor room and became a close friend.  We have spent many evenings together talking on several topics and about his Olympian achievements in hockey. We discussed about those 570 goals he had scored over 185 international matches, about his own family and his happy days in the British Indian Army. He also told me about his moments of pride when in 1956 he was conferred with the Padma Bhushan, the highest civilian award of the country. His birthday which fell in 29th August is celebrated as the National Sports Day every year. Today, in my old days, I still carry the memorable moments I spent with him at the Barabati stadium.  He was not only a great sportsman but also someone who was remarkably humble and a very thorough gentleman."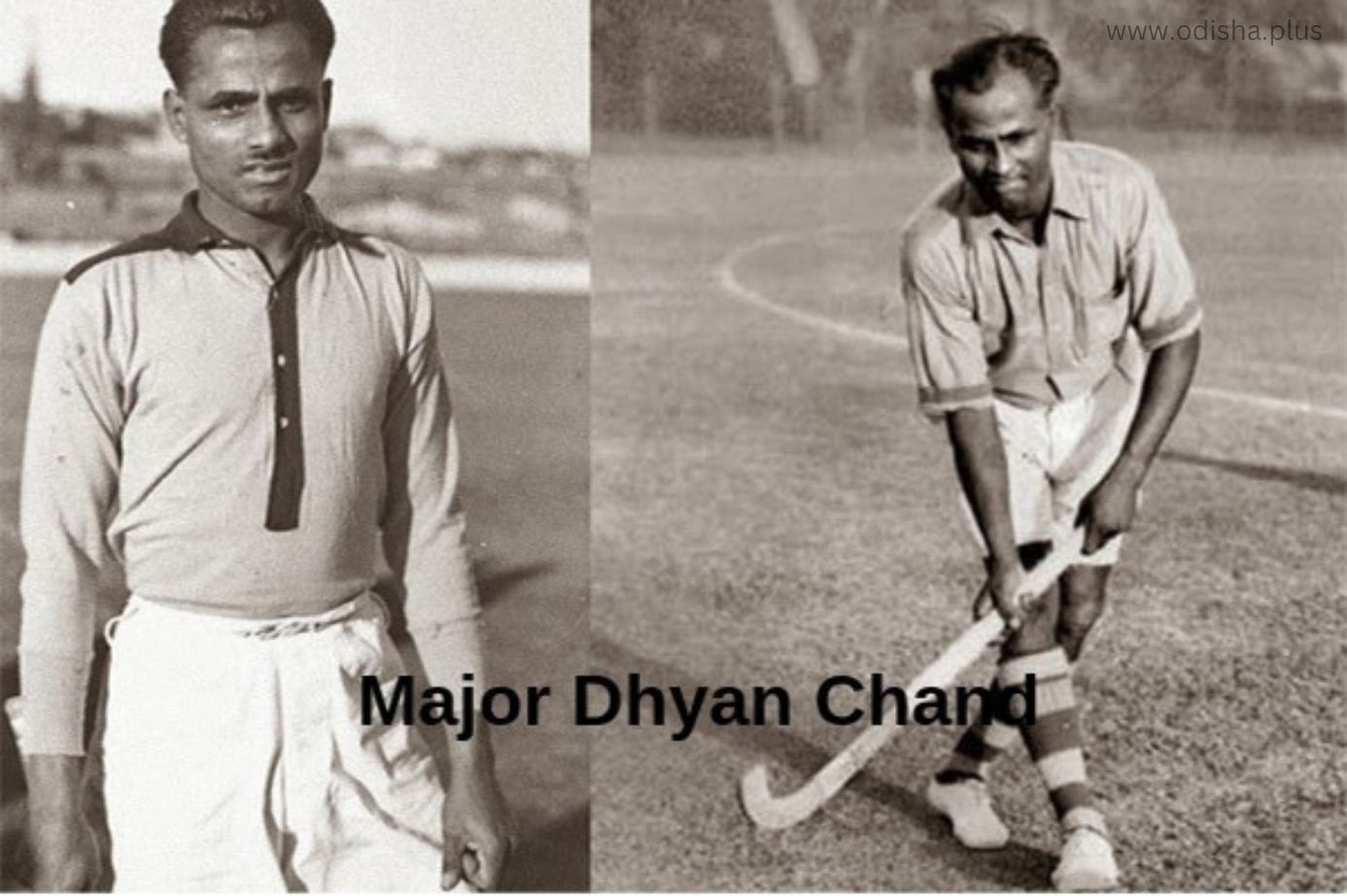 Staying at Barabati stadium, Dhyanchand was attracted to the creator of Odia Encyclopedia Gyanamandala, Binode Kanungo. Incidentally,  Gyanamandala office used to be located on the same premises. He was also friendly with Kanungo's son, Deepak Kanungo. Encyclopedist Deepak Kanungo fondly remembers Dhyanchand gladly pillion riding on his green model Raleigh bicycle to Bisnupriya Hotel located in front of Cuttack Chandi Mandir. Another concrete example of his modesty is instructing his famous son Ashok Kumar to visit Gyanamandala office whenever he used to come to play in Barabati stadium later on. Dhyanchand also used to be friendly with photographer Abdul Zalil who happens to be the first official photographer of Odisha.
He used to spend his evenings sometimes at the studio Photo Life located at Buxi Bazaar. It its interesting to note that Abdul Zalil established along with late Qadir one of the oldest photography studios called Photo Emporium opposite Gauri Shankar Park in Cuttack as far back as 1940. The reason was the close proximity to the Chief Minister's office now, City Hospital. It is saddening to note that the town which hosted Dhyanchand and did have the first ever multi-purpose stadium of Odisha has been sidelined and denied its legitimate due. In 1954-55 the National University Hockey Championship was held at Barabati. In 1955, Barabati witnessed an international hockey match between Indonesia and Malaysia. Like the football league there used to be a hockey league in Cuttack. Hosted in the Police ground, different clubs like Town Club, Rising Star, Rovers, Sunrise Club used to participate in the league. Players used to practice everyday.
Cuttack had a long history of hockey. During the British period, hockey used to be played in what is now known as the Ravenshaw ground. Former principal of Ravenshaw college, Dr Prabhat Mishra remembers the painstaking efforts made by some of the sports organizers of that time like Amar Rai, PVR Murthy, Bipin Singh, and Srimanta Sahu to popularize hockey. He remembers going to Sundargarh and nearby villages to scout for talent. They used to carry hockey sticks with them in an effort to introduce the game to the rural youth. It is said that a hockey stadium was planned for Munduli which unfortunately was sabotaged by a political personality because of his differences with the Sports organizers. In 1970, National Hockey Championship was held at Barabati Stadium by dividing the field into two halves using a huge net which was removed again for the final game. Like many other things, Cuttack has been at the receiving end for no fault of the city and its sports-loving people.