OdishaPlus Bureau 
As a child growing up in the dusty lanes of Charampa, a nondescript town in North Odisha's Bhadrak district, Amarendra Sahu envisioned a fancy trip on an airplane and a day out in a five-star hotel as the ultimate dreams of his life.
But in reality, those were just the starting point of an incredible entrepreneurial journey of the humble Odia boy who went on to set up one of India's fastest growing home rental networks, 'NestAway', in a span of a little over a decade after stepping out of his village.
The unique home rental aggregator he founded in Bangalore in 2007-08 with a view to rid single young professionals/students of his ilk of the hassles of getting a decent roof over heads has now morphed into a colossal startup with an enviable market cap in excess of $250 million, and counting.
However, the meteoric rise of the middle-class 'boy next door' from a remote forested village in interior Odisha to the ivory towers of India's Silicon Valley is far from being a fairy tale. Success never came to Amarendra on, as they say, a platter. He earned it through sheer hard work, merit, and vision, of course.
During a free-wheeling interview with Amarendra for 'OdishaLIVE', host Dr. Subroto Bagchi attributed the former's achievement to a combination of three quintessential entrepreneurial qualities: restlessness, inquisitiveness, and an uncompromising trust in destiny.
"You are restless, curious, massively frank and shinning with brilliance and, yet the quintessential boy next door who is grounded to the roost with a disarming smile and humility," Mr. Bagchi summed up the low-profile millionaire who would pass off as a college student to the unversed.
"Something within me always makes me feel restless. It never allows me to become complacent… though I wasn't sure of going this far," said Amarendra with a chuckle while reminiscing the events and moments that made him venture into the home rental business from a high-flying corporate career.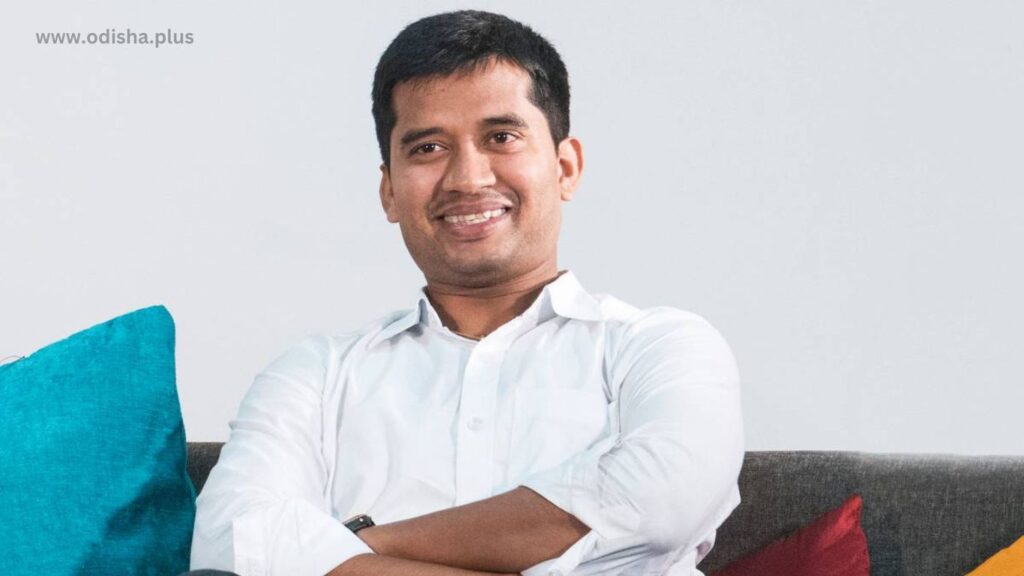 Amarendra said it all began when he got his first job offer after graduating from IIM, Bangalore. Prior to that, he already had a B. Tech degree from NIIT Surathkal, an education hub in coastal Karnataka.
"I was thrilled at the offer as they (company) sent me an air ticket and a seven-day stay at Park hotel. That was because riding an airplane and staying in a five-star hotel were my childhood dreams. Nothing more than that," he said candidly.
The top job and high pay package nevertheless, Amarendra soon had a brush with reality when he began hunting for a rented accommodation to settle down in the megalopolis. "I wanted a house in the downtown Coromandel area of Bangalore," he said. Though he found a house of his choice, the rider attached by the landlord came as a revelation. "He (landlord) asked for 10 months advance rent as the security deposit," he said.
"Though I had the best job in town, I was in no position to arrange that amount since I had just joined my first job," Amarendra said. "Borrowing from my father wasn't an option since that would force him to take a loan. Even banks shut doors on me," he added.
Without sparing a thought, Amarendra hired a place in Ejipura, considered a low-middle class locality, though the experience left an impression deep in his psyche like a seed buried deep inside the soil.
It would not germinate until his next encounter with a friend who was shifting to the US after quitting his job in Bangalore. "Before leaving, he came to meet me and handed over his house key saying I should do with it as I liked. Either rent it out or keep it vacant," said Amarendra.
That incident made Amarendra realize the dynamics of the situation. "I understood it was a classic case of trust deficit between the landlord and the tenant. Even banks don't trust lenders," he said saying that the terse comment of a landlord that 'he would never let out his house to dirty non-veg eating Odias and Bengalis' still rang aloud in his ears.
Though the young techie turned manager found the problem 'worthy to solve', the vision came only after he came across motivational speaker Rajeev Rastogi during an office event. "I shunned all my inhibitions and asked him how did he make it big?" Pat came Rastogi's reply, "You will also be there if you try."
The wise advice came at a time when Amarendra was trying to find a tangible shape to the ideas already crossing his mind. "I realised that the aversion and reluctance of the landlord/s were borne out of fear and the corresponding risk mitigation plans which came across as biases or prejudice against potential tenants."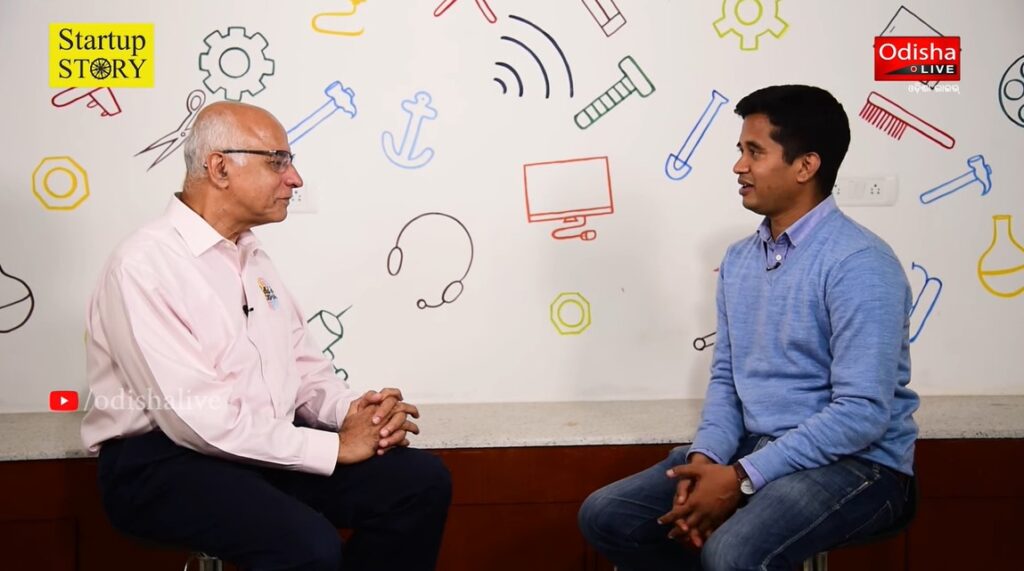 And that's how he positioned his venture NestAway; a guarantor against all risks to tenants as well as landlords. "If trust is a sense of transparency, speed, urgency, and efficiency, I thought the problem can be solved by an internet-enabled company which ensures transparency," Amarendra said explaining the functional success mantra of his startup which began with just 4 employees in a small cubicle in Bangalore, before turning into a bustling enterprise with over 15,000 employees and 50,000 houses on call in the next one decade.
Recalling his initial days soon after making a humble beginning, Amarendra narrated an incident where he had to clean the toilets of a customer who mistook him for a field staff of the company. "Customer satisfaction has to be the prime objective of any company if it wants to grow or win the trust of the patrons," he said while seeking to dispel the misconception that startups are more about developing smart apps.
"For example, my company is not just an app. We validate logistics on the ground while providing end-to-end solutions to the client. We solve problems on the ground itself. Moreover, we're No1 in the country in online arbitration dispute resolution. Though there are 50,000 homes on our platform, not a single case of eviction (of tenant) has occurred," he said with an air of conviction.
Amarendra said most budding entrepreneurs tend to believe that developing a smart app would mean launching a company. "App is just a distribution media, like telephones sometime back. Some problems can be solved by apps. But for a business where one delivers real value, or real business, physical product dispatch is necessary," he added.
What are the millionaire young entrepreneurs' wise suggestions to fellow Odia startup entrepreneurs back home wishing to make it big?
"Two things come to my mind," said Amarendra. "Firstly, most local entrepreneurs restrict their thinking to the market in Odisha. They should broaden their outlook and think about markets beyond geographical limits using the power of the internet. And secondly, the entrepreneurs must not desire to be copycats and think about what next, rather than getting contended with a 'cute' company."
Tags: #SubrotoBagchi #entrepreneurs #NestAway #AmarendraSahu #SkillDevelopment #Odisha #StartupOdisha #BusinessNews