Manas Ranjan Mahapatra
I must have been broadcast from not less than 50 radio stations all over the country during the last five decades. I participated in a radio program for children way back in 1970 as a child artist and have continued my participation to date in various radio programs.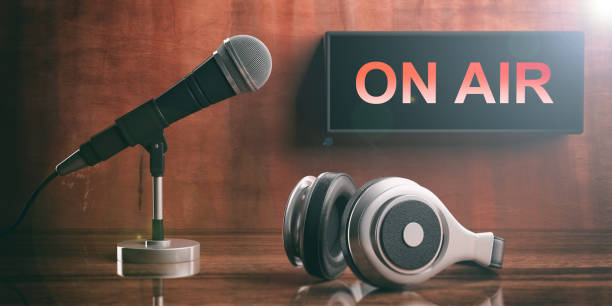 A few days ago I discovered a mail from AIR, Imphal regarding the fee they were to pay me for recording and broadcasting my interview there in 2018. It took me to my past.
I was at Imphal four years ago to attend a Literary Convention and to explore the possibility of holding a North East Festival of Children's Literature. Incidentally, the event was at Jawaharlal Nehru Manipur Dance Akademi. My long-time friend Dilip Moyengbam was the Festival Director.
My relationship with Manipur started with a friendship with Dilip at Itanagar. I was the Festival Charge of the first-ever Book Fair there over 15 years back. Dilip was invited to the festival as a poet. His name was recommended by Subhabrata Deb, my publisher friend from Tripura.
Soon Dilip and I became intimate friends. I wanted to hold a Children's Literature Festival at Imphal. He was then deputed to Jawaharlal Nehru Manipur Dance Akademi as its Director. With the help and active initiative of Brajeswor Sharma, the then Secretary of Writers' Forum NBT did the first-ever 2-day Festival of Reading at Imphal. Amar Goswami, a famous children's writer in Hindi, and B Jayanta Kumar Sharma as well as Rajkumar Bhoobansana, both eminent Manipuri authors for children took part in the festival.
My second visit to Imphal was on an invitation from Sahitya Akademi to an All India Poets Meet. The meet took place at Jawaharlala Manipur Dance Akademi. It was a 2-day Festival. Dilip was no more Director of the Akademi, but he came and spent time with me in the evening.
In due course, I took over as Director, Art, and Culture of the North Eastern Council. One of my first few works included sanctioning funds for the construction of classrooms, renovation of the auditorium, and new boys' hostel for the Akademi.
Can the North Eastern Council sanction funds for A Writers Meet at Imphal by Writers' Forum, Dilip asked me once. Why not? I replied. Then I was sanctioned from NEC funds for holding a Festival of Literature at Imphal by Writers Forum. The Festival was inaugurated by eminent theatre personality Ratan Thiyam at Chorus Repertory. It is growing.
My 3 years at North Eastern Council have helped the growth of some events in various states throughout the North Eastern Region. Many new faces have been introduced to the world of literature. Some of these people remember me as Writers Forum does, and some do not. But I flow like a river.
And, whenever I think of these festivals with which I have worked, I become emotional and nostalgic. Long Live Writers' Unity.
(The Author Manas Ranjan Mahapatra is a former editor of National Book Trust, New Delhi. Views are personal)