OdishaPlus Bureau
The fourth edition of the 'Odisha Travel Bazaar 2022' to showcase the tourism potential of the state before the domestic and foreign audience and reinforce 'Brand Odisha' in post-Covid times, kicked off with a grand opening ceremony at Bhubaneswar on Friday. The three day event has been organized by the Department of Tourism in participation with FICCI.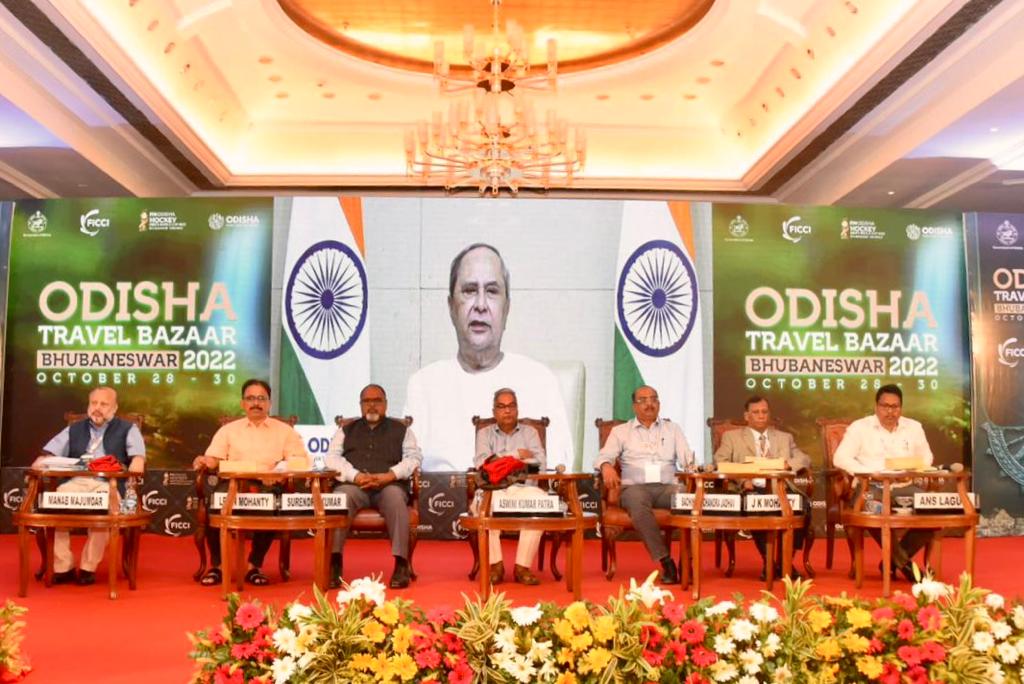 Inaugurating the marquee event which is participated by leading tour operators from home and abroad, Odisha Chief Minister Naveen Patnaik said that the bouquet of tourism offered by the State will match global standards.
"Odisha has identified 75 priority tourism destinations comprising beaches, bio-diversity zones, monuments, places of religious and cultural importance to develop and introduce niche tourism experience. To provide enriching tourism experience, we focus on increasing investment and enterprising of niche segments like camping, home stay, house boat tourism, caravan tourism, heritage palace staying and water based tourism," the CM said.
Patnaik said the state has prepared an integrated master plan for the promotion of the sector. "It will become helpful for the state in not only attracting fine brands but also to business travelers and people looking for excellent hospitality experience across the globe," he added.
Welcoming tour operators from India and across the globe who are participating in the mega event, the CM said, "Odisha is going to be the most happening place. We need your active contribution to market our beautiful state."
Earlier in the day, Ashwini Kumar Patra, Hon'ble Minister of Odia Language, Literature & Culture, Excise and Tourism, Govt. of Odisha inaugurated the exhibition at Odisha Travel Bazar 2022 held at Hotel Swosti Premium. On this occasion he said, "We are delighted that after the Covid pandemic the Odisha Travel Bazaar has been organised which will provide a platform for exchange of ideas and interaction for domestic and foreign stakeholders in tourism."
Speaking at the inaugural ceremony, Co-Chairman, FICCI Travel, Tourism and Hospitality Committee and CMD, Swosti Hotels JK Mohanty said, "Many states in the country either have beaches, palaces, backwater or desert to woo the tourists. But Odisha is the only state in India which has all these and many more to offer. To compete with the neighboring states, we are adding large inventory of hotel rooms at various tourist destinations. As far as international tourists are concerned, we expect international flights to resume in order to increase their inflow."
He said in the aftermath of OTB, Road Shows are slated to be organized, with FICCI participation, in important cities of the country to promote Odisha Tourism.
Speaking on the occasion, Surendra Kumar, Principal Secretary, Department of Tourism, Govt. of Odisha said, "Odisha as a state has many things to offer to all tourists. We are probably the only state in the country that has increased its forest cover in the last two decades. We have places and sites in the state those are unheard of and unparallel."
Sachin Ramchandra Jadhav, Director, Department of Tourism Govt. of Odisha, said 17 integrated master plans are underway to promote tourism in the interior locations of the state which is scheduled to be completed in the next 3 years. He gave a power-point presentation of the various products launched to give leadership to tourism sector in the state in the post-Covid period.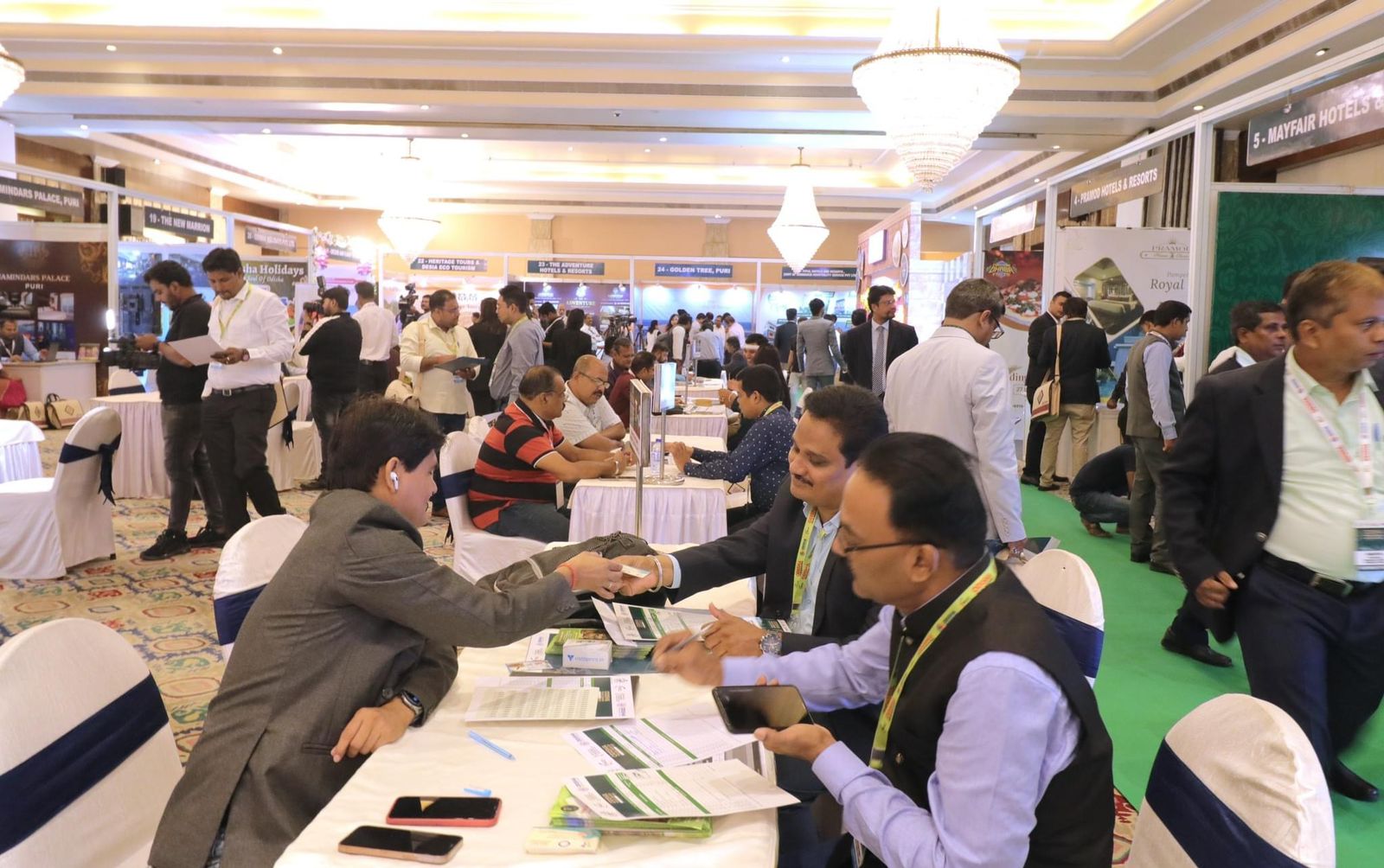 The event will focus on B2B meetings between the tourism fraternity of Odisha (sellers) with Domestic Tour Operators (DTOs) and Foreign Tour Operators (FTOs) who are the buyers. This will be followed by various FAM tours to various destinations like Bhubaneswar, Konark, Puri, Chilika, Dhauli, Bhitarkanika and Lalitgiri. B2G meeting with investors and Airlines are also planned. Sellers are also exhibiting their products at the exhibition.
About 25 Foreign Tour Operators (FTOs) from countries like Bangladesh, Indonesia, Malaysia, Nepal, Singapore, Tanzania, Thailand, Vietnam and 83 Domestic Tour Operators (DTOs) from cities like Aurangabad, Bangalore, Bhopal, Chandigarh, Chandrapur, Chennai, Dehradun, Guwahati, Hyderabad, Jaipur, Kochi, Kolkata, Ludhiana, Mangalgiri, Mumbai, Nagpur, Nasik, New Delhi and NCR, Panjim, Pune, Raipur, Rohtak, Siliguri, Surendra Nagar, Trivendrum, Varanasi and Visakhapatnam are participating in the event.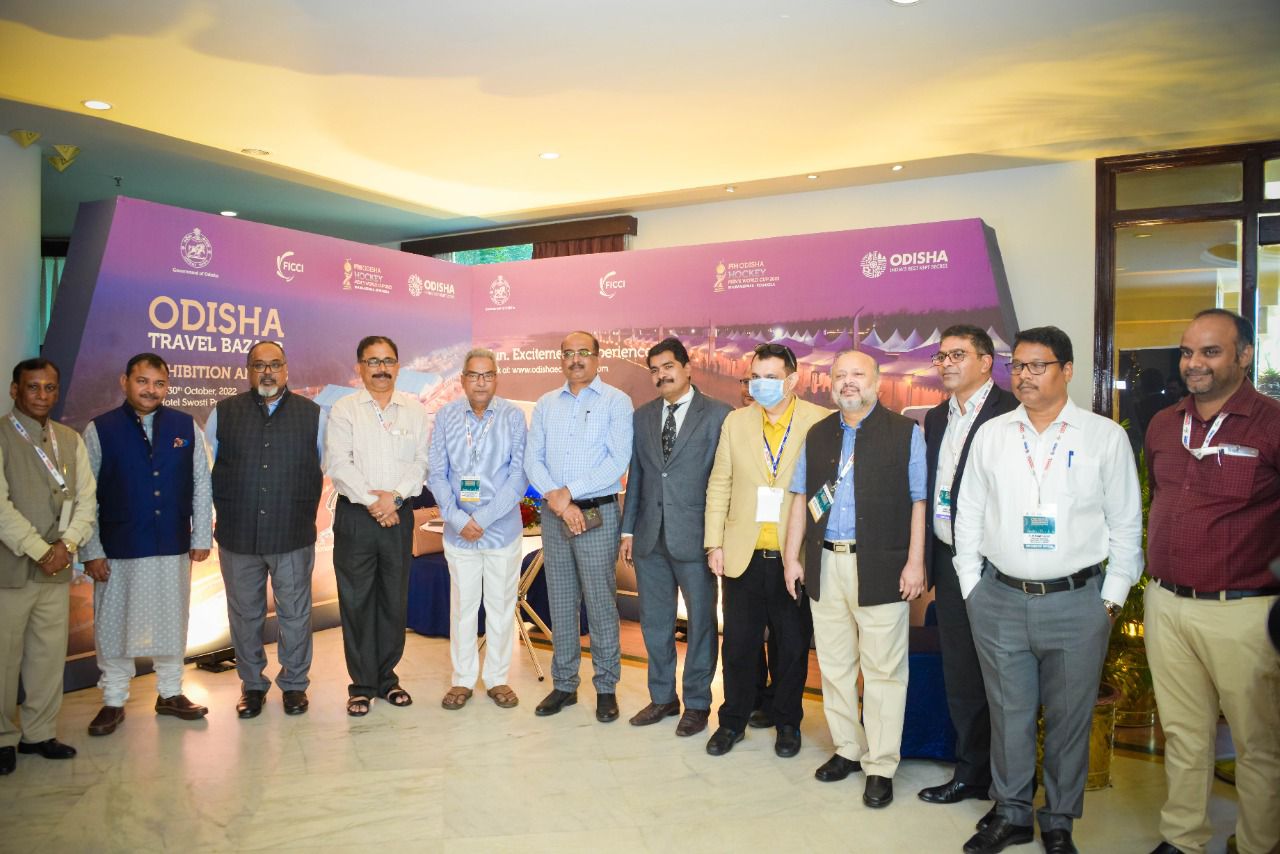 Lenin Mohanty, Chairman, Odisha Tourism Development Corporation (OTDC), Manab Majumdar, Deputy Secretary General, FICCI and ANS Laguri, Additional Secretary, Department of Tourism, Government of Odisha were also present on the occasion.