Kapilas Bhuyan
While the comic overture of this play in farce provides wholesome entertainment, it also digs at the current political and bureaucratic loopholes of governance in the state!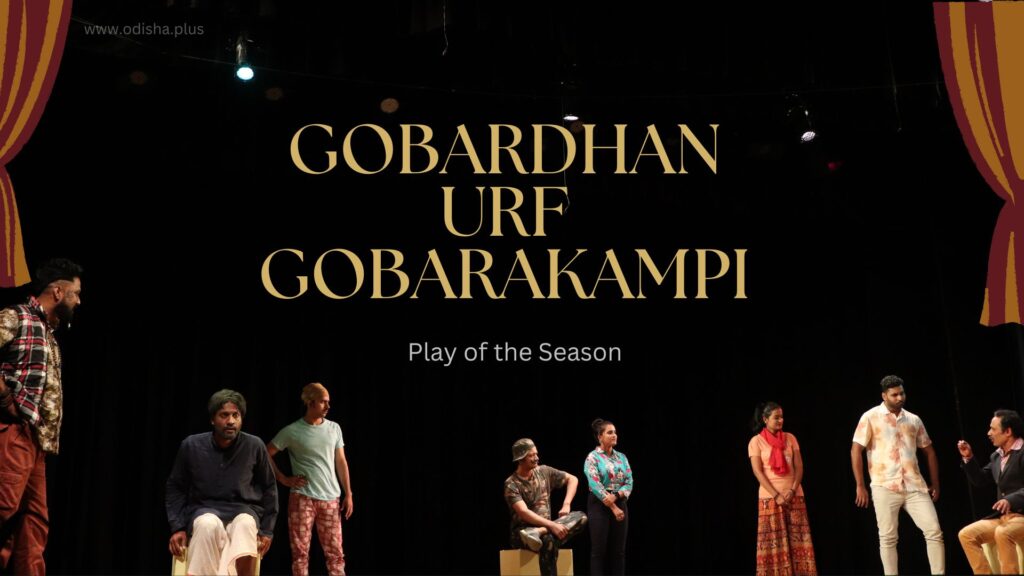 Holding on to money is a power that greedy people enjoy. It gives a false sense of overpowering others and misbehaving with them as if they are nonexistent. Stacking money also helps greedy persons to cover up their own shortcomings. Gobardhan, the protagonist of the Mukti's play performed last Tuesday at Rabindra Mandap, Bhubaneswar is such a greedy person.
Moliere's original comedy play 'Miser', that was written some 355 years ago is still relevant in 21st century as far as the human behavioral patterns are concerned. It was aptly titled for its Odia adaptation by Jakir Khan as 'Gobardhan Urf Gobarakampi', and the presentation was really well handled in the farcical genre by the veteran theater director Surya Mohanty.
Gobardhan is well known among people as a greedy man in the town. As he is a miser, he never likes to give a rupee to anyone, even not to his son Naresh or daughter Anjana. Keshab who loves Anjana has been working in the guise of a servant to Gobardhan with the hope of impressing him one day to ask for the hands of his daughter to marry. But Gobardhan has strong doubts about Keshab's integrity. Besides, he has plans to get his daughter married off to an old but rich man so that he does not have to spend towards marriage expenses and paying dowry. On the other hand the sexagenarian Gobardhan is interested in marrying a young beautiful girl Mona for she is poor and fatherless. Incidentally, Mona is the ladylove of his son Naresh.
Kanaklata, a flamboyant lady has come up as the mediator of this marriage proposal of Mona with to extract some money from this miser Gobardhan, but in vain. So Anjana, Naresh and Kanakalata trio now afoot with a plan to teach a lesson to Gobardhan by whisking away his stack of money and gold which he keeps always under his personal vigilance.
One day while organizing a feast for his daughter's nuptial tie with the rich old man he has lost his guard on his money and gold stock. The miser is now left with no wealth which is the most unbearable event in his life. And thus he is probably punished for his miserly attitude and unbecoming lust for young girls.
As Surya Mohanty is well known for his political innuendoes within the body of his works, he has taken full advantage of that in this play. Since the play has been designed to be performed in hilarious farcical style, it has become more convenient for Surya Mohanty to come up with his social-political comments – he has really  come up very hard hitting at the current political and bureaucratic loopholes in governance of the state.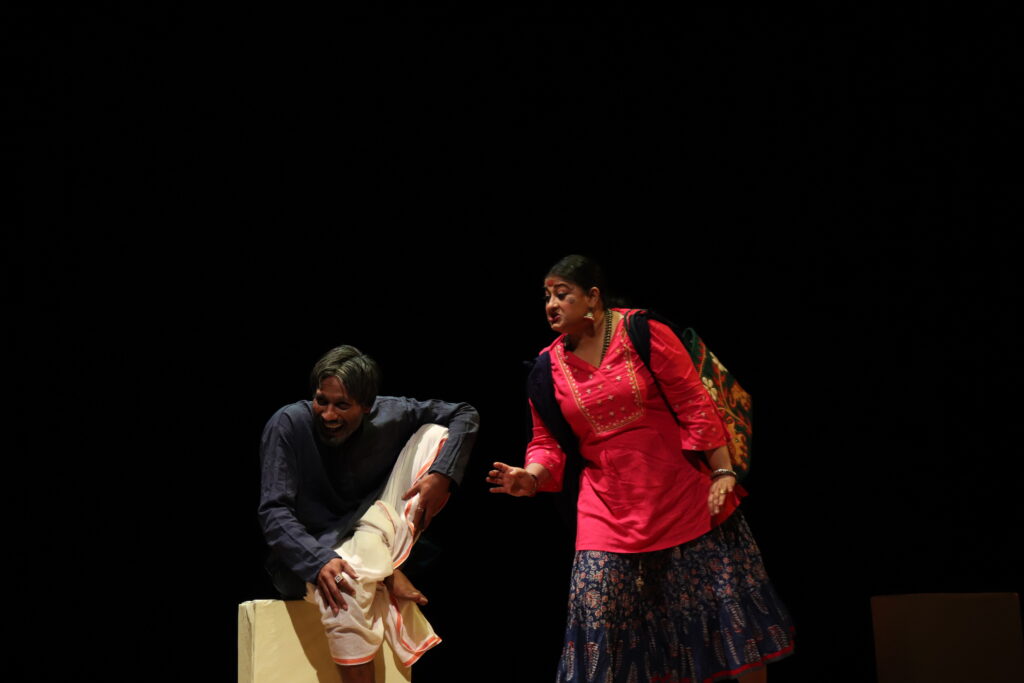 The farcical stylization of a play calls for a bit of overacting, however, a little restrain in the flow enhances the beauty of performance. Only trained actors can handle it as per expectation. Soumya as Gobardhan has excellently performed his character. Usasi has performed her character Kanaklata in most nonchalant melodramatic way possible. Priyanka as Mona has proved her brightness despite her short appearance on stage.
(The writer is a Senior Journalist and National Award Winning Filmmaker, views are personal)