Angoor Mishra
The district administration in Dhenkanal district has initiated a special innovative program of adoption of adolescent Girl so as to empower women as a means to eradicate child marriage.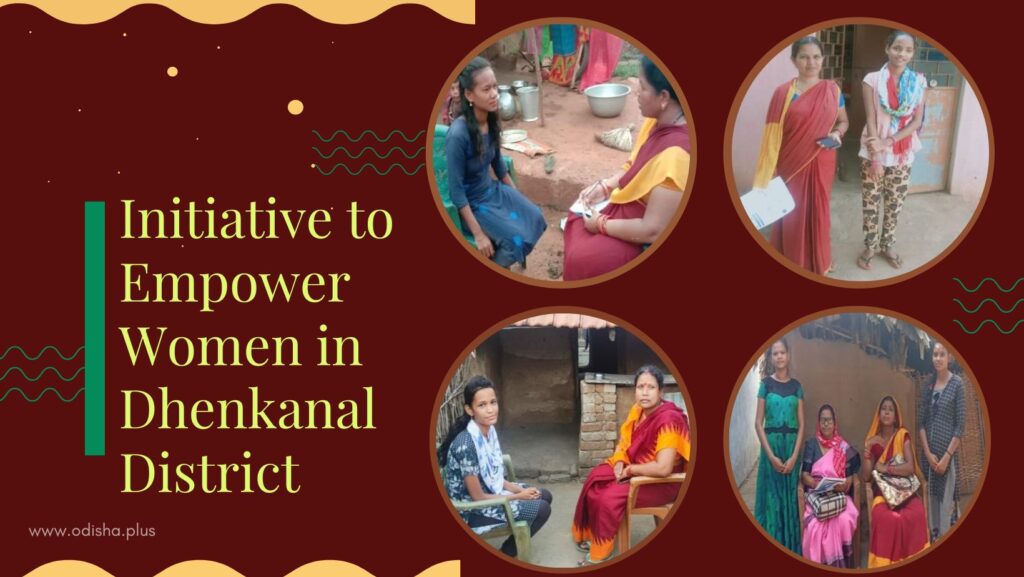 If we have a cursory look at the demographic trends of the Dhenkanal district having a population of 1,192,811, the sex ratio has been declining from 961 females in 2001 to 947 females in 2011 to thousand men. Again, a noticeable fact is that the female literacy rate is only 71% as compared to 86.2% male in 2011 Census.
As the rate of child marriage is very high in the district, in terms of health outcome the infant mortality rate is very high at seventy-six per one thousand live births. Thus child marriage could be a major reason of social disparity. Due to the prevalent male supremacy in the social system disparity has been there to undermine female wellbeing. As per demographic data around 16.5% of population fall in lowest 20% wealth index as compared to 15.3% in the highest category (AHS 2010-11).
Taking into consideration the above-given factors, the Women & Child Development Department, Government of Odisha, in convergence with UNICEF & Action Aid Association has implemented a project at Dhenkanal district in April 2019, called 'Adoption of Adolescent Girls by Anganwadi Workers for their Empowerment' to eradicate child marriage and empower women. Though the program is new, it is now found to be effective.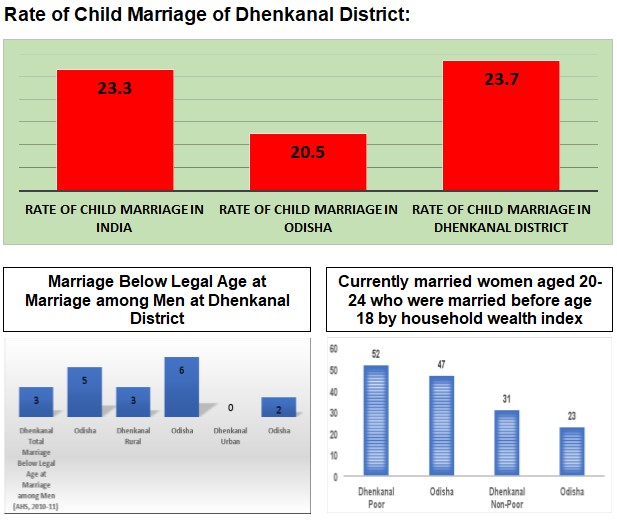 Background of the programme:
At the initial stage the District Administration, Dhenkanal had collected the school dropout list within the age group of 12 to 19 years old of adolescents of which 3897 were girls. A thorough analysis was made by the District Coordinator, Action Aid and UNICEF, and submitted to the District Collector.
Based on the analysis, the Collector had instructed to all line departments to organize linkage programmes in convergence mode. After the due course in the District Task Force Review Meeting, the Collector, Dhenkanal had declared this specific programme titled as "Adoption of Adolescent Girls by AWWs for their Empowerment."
As per the programme outline each AWWs would adopt one adolescent girl for six months, after which the concerned AWW would solve the problems of that girl through linkage available in government schemes. The ICDS Supervisor & CDPO would help that AWW in the process as and when necessary. After empowering the adopted girl, she would go for another adoption. The follow up activity with the previously adopted girl would continue further, and the process will be in a continuous cycle for the empowerment of adolescent girls.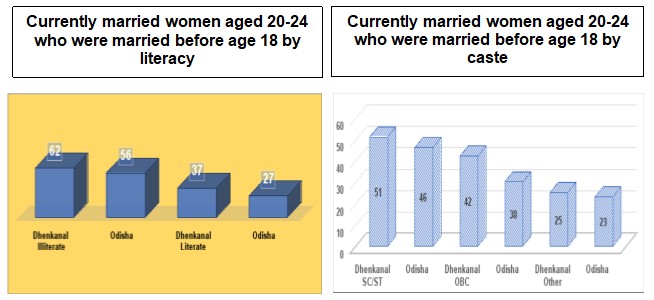 Progress So Far:
The actions following the order of the Collector, Dhenkanal:
2200 AWWs have adopted one adolescent girl each for their complete development.
This adoption process is done for those who are completely backward in education/health/nutrition/economical condition/ family background etc.
Through this program district administration is getting linkage of adolescent girls in available govt. schemes for their empowerment.
Within 2 months 207 adolescent girls have participated in job placement drive & thirty-seven are participating in job placement training.
Eleven adolescent girls are admitted in Govt. ITI courses.
239 girls are rerolled in schools & collages for continuation of their education.
Counselling support is also provided to them by District Administration as and when necessary.
District administration has also been planning to provide livelihood support to their families within linkage of available government schemes as per the requirement.
Presently vocational education / training are continuing at 10 High Schools of the district for the age group of 14 to 18 yrs adolescents. Two treads are provided by the organizer, like Tourism & Hospitality and Stitching. Near about 370 adolescents are benefited through this program up to now.
Adopted adolescent girls and their family members are incredibly happy for this programme. No doubt AWWs are busy in lots of activities, but they are also happy being involved in this process.
As per the view of the Collector, Dhenkanal, the adolescent period is very crucial phase. And if any person dropsout or discontinues the education in during this time it leads to Child Marriage, Child Labour, Child Abuse, Child Trafficking and Early Pregnancy, etc. And it is found more among girls. So, we have to protect the adolescent girls during this period.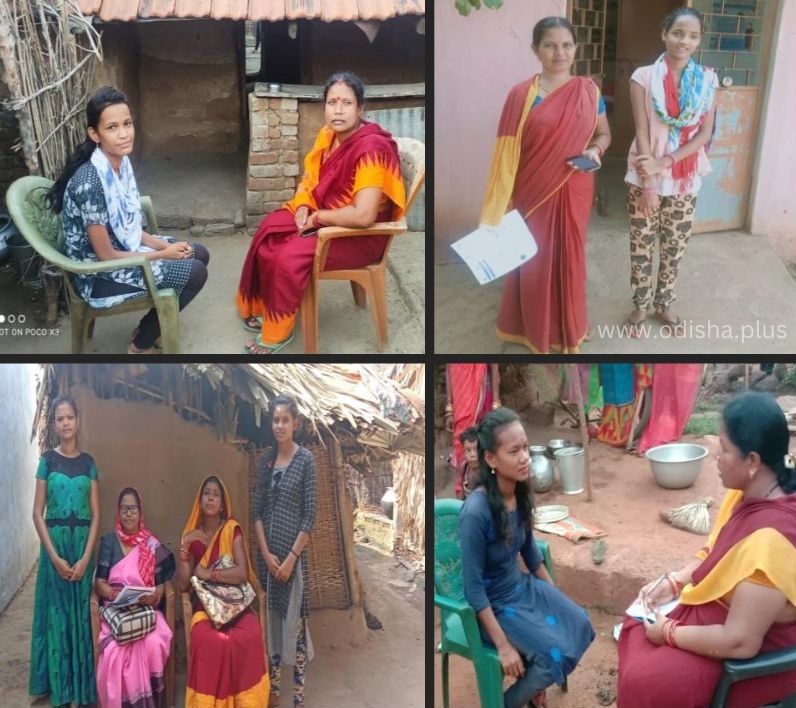 Anita, one of the adopted girls says I am happy with this program. Through this program I could get the opportunity to participate in job placement drive. I had also participated in career counseling. Now, I have enough confidence to build my carrier & take the decisions of my life. I will build my carrier through skill development & take care of my parents in future. All thanks to Anganwadi Didi & District Administration, Dhenkanal for my growth.
"I'm very busy now a day in my work. I have been doing a lot of works on daily basis, like; work at preschool, organize MAMATA Diwas, conduct survey and prepare reports, etc., however, adoption to an adolescent girl as part of my work responsibility is very satisfying.  I really feel that I am doing something for my own daughter. Her complete development is my prime focus. I feel her success is as if the success of my own life," says Usharani Sahoo, one of the AWWs.
(Mrs Angoor Mishra, district coordinator of ActionAid at Dhenkanal, views are personal)
Tags: #InnovativeInitiative #DhenkanalDistrict #AdolescentGirls #MAMATADiwas #AnganwadiWorkers #skilldevelopment #ChildMarriage #ChildTrafficking #ChildAbuse #ChildLabour