OdishaPlus Bureau
"During my interaction with the 5T Secretary I spoke about my desire to become a pilot. I am happy that he has gifted me a book on the life of Biju Patnaik," said a beaming Bhumika Pradhan, a Class 10 student from Duduka Govt High School in Hemgir block of Sundargarh district.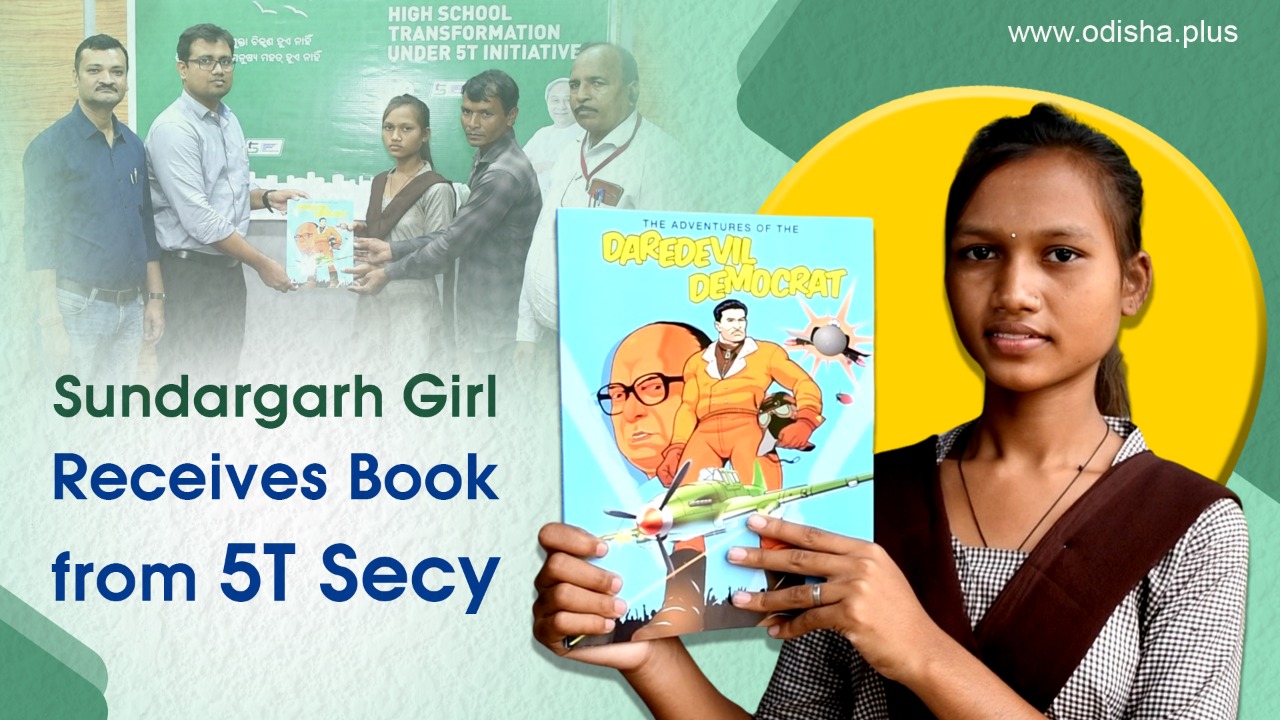 To inspire Bhumika in realizing her dreams, 5T Secretary VK Pandian sent her a comic book titled, 'The Adventures of The Daredevil Democrat', depicting the life and work of the legendary pilot and towering political personality of India, the late Biju Patnaik.
Collector Dr. Parag H Gavali presented the book to Bhumika at Sundargarh on Tuesday. He wished that the book would inspire the promising talent to achieve her goals.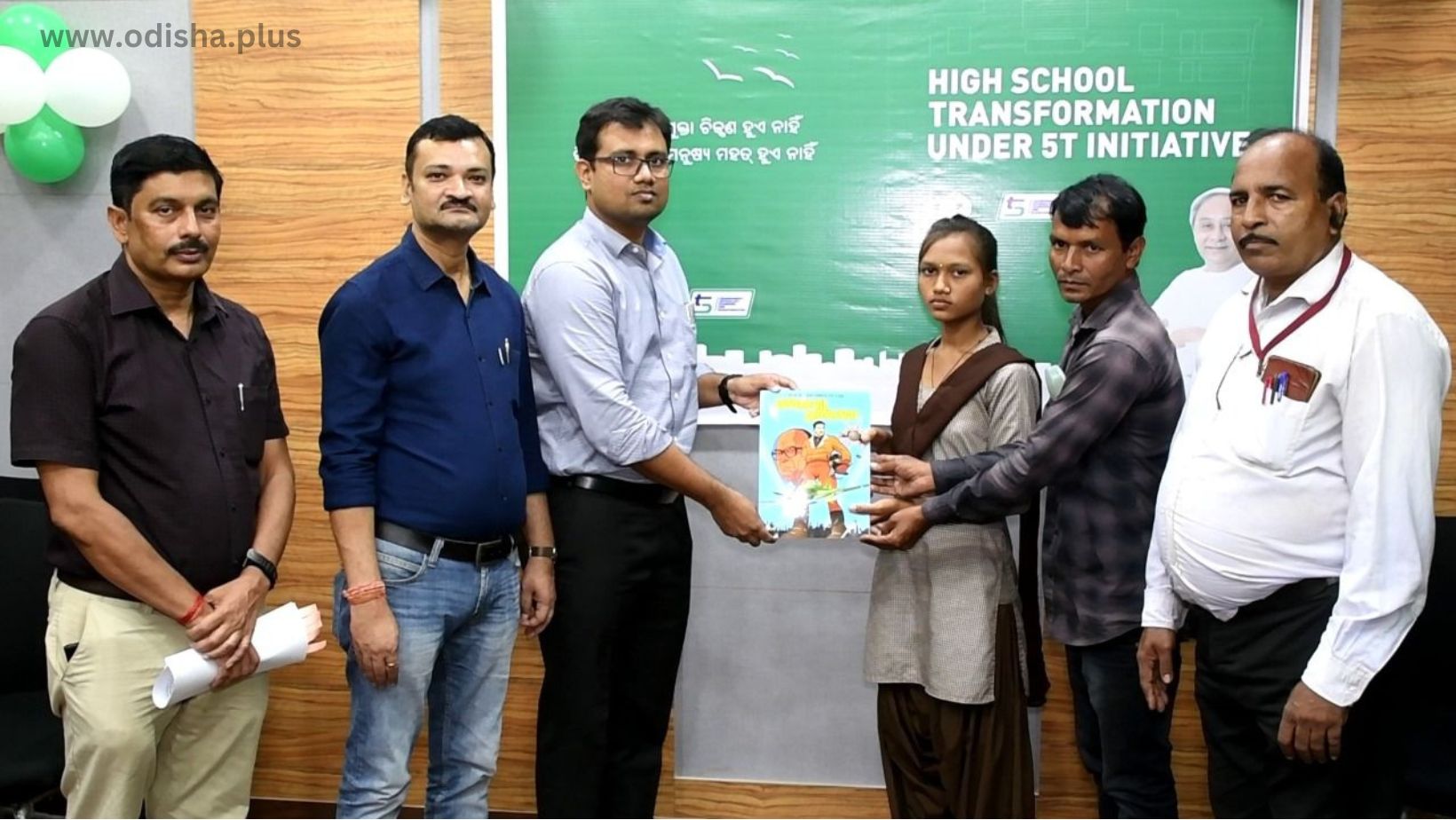 Bhumika was accompanied by her father Thipendra Pradhan to receive the book. The father-daughter duo expressed their heartfelt thanks and gratitude to the Hon'ble CM and the 5T Secy for the touching gesture.
All government High Schools in Sujndargarh district are being given an overall facelift under the state govt's 5T High School Transformation (HST) programme. The Duduka govt High School will soon boast of smart classrooms, modern science lab, e-library, well-equipped sports infra et al under the HST initiative. Bhumika believes the new academic environment and modern school infra would help realize the dreams of many students of her ilk.
During the virtual meet held recently, the 5T Secretary interacted with various stakeholders about the HST programme in Sundargarh district. He spoke directly to school students from 13 blocks, who joined the meet via video conferencing, and enquired about their goals in life.
CDO &EO Sundargarh ZP Bhairab Singh Patel, DEO Amulya Kumar Padhan and Headmaster Duduka High School Dinesh Chandra Patel were among those present at the book presentation.
Tags: #HSTprogramme #HSTSundargarh #5TSecretary #SundargarhDistrict #Careergoals #EmploymentOpportunities #Betterlearningaprogramme #EducationNews