Manas Ranjan Mohapatra
Odisha sells books and many in the state have Book Publishing and Marketing as a career these days. But there was a time when publishing and book trade was confined to Cuttack.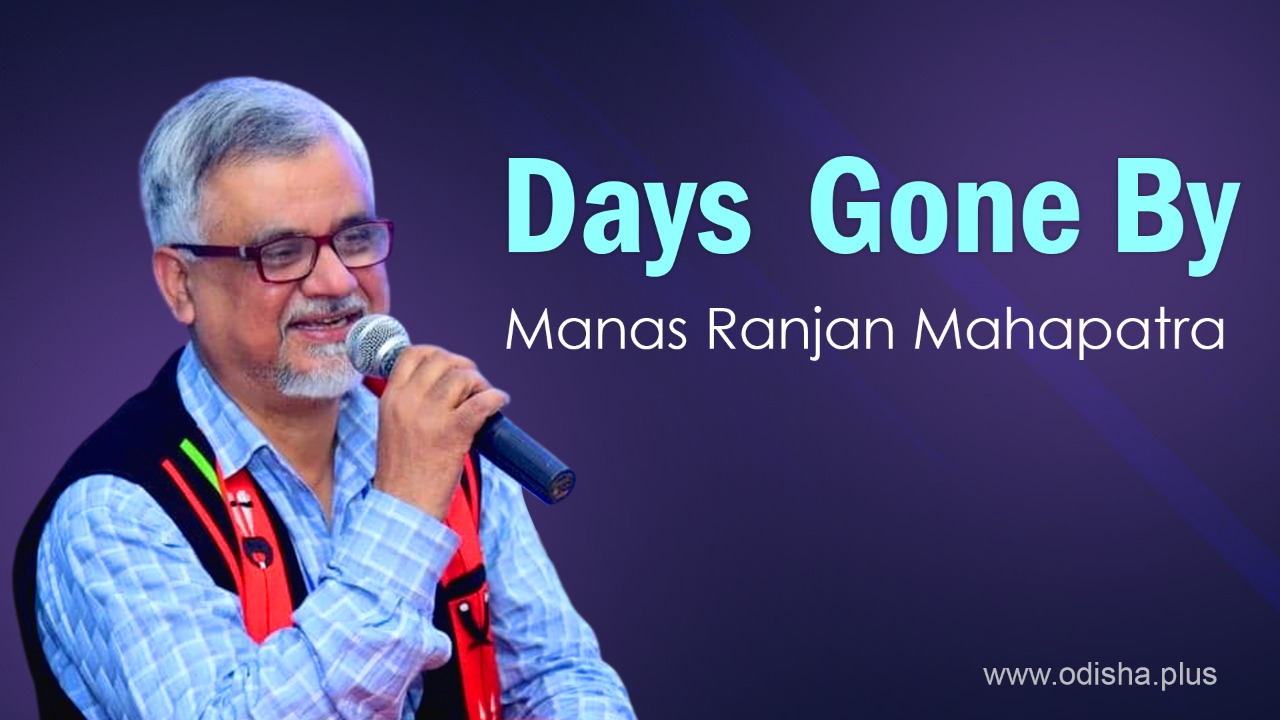 Apoorba Ranjan Ray and Bhagban Nayak Burma, two young Bookmen from Bhadrak, then part of Balasore District, had great contribution to Books and Reading half a century ago.
I remember today Apoorba Ranjan Ray, who was one of the tallest figures of Odia literature. A writer of as many as 60 books and editor of 100 more books, Ray was relentless in his effort to enrich Odia language and literature till his death.
Whenever I remember Apoorba Ranjan Ray, I go back to 1976 when I met him for the first time at Matrubhoomi daily Odia Newspaper office at Jail Road, Cuttack. The person who introduced me as a young poet to him was Bhagban Nayak Burma, the finest literary editor of my time in Odisha. Nayak Burma was then Editor, Dharitri Saptahiki. Apoorba Ranjan Ray and Nayak Burma were from the same town Bhadrak and were childhood friends.
An essayist, a novelist, a fiction writer, a poet, an editor par excellence – all at the same time. Ray was a full-time writer and journalist, refused to join any government service and decided to serve Odia language and literature lifelong. Kuntala Kumari Sabat jibani o pratibha, Saraswata Sadhaka Kabi Shehar Chitamani, Saraswata Purusha Kantakabi Laxmikanta and Sahitya Suchiru Ketoti are among his most popular books. 'Nirabatara Swaralipi' and 'Abyakta Andhakar' were two of his popular novels.
Way back in 1972, Ray wrote 'Adhunika Odia Kabitra Digdarshana', a rare book on Odia Poetry, which was way ahead of its time. 'Salandi tirara niti o swikruti' – a very popular book edited by him – aptly portrays the rich literature, history and culture of Bhadrak.
Odisha is popular for ignoring the best of its authors and artists from honors and rewarding the third rate artists. Apoorva Ranjan Ray was no exception. Though was honored by many literary organizations, it is interesting to note that his book never made it to Central Sahitya Akademi Award or Odisha Sahitya Akademi Award.
Odisha Sahitya Akademi later honored him for his overall contribution. But the stature of Apoorba Ranjan Ray is much bigger than those small awards. He was the editor who along with Bhagaban Nayak Burma highlighted the author Kanheilal Das after his untimely demise in 1975. His whole life was spent for promoting books and reading. He brought many young fiction writers of 1970s including me through Galpajhara Story Monthly of late Balaram Sahoo at one point of time.
Apoorba Ranjan was the president of the premier literary organizations – Bhadrak Pujya Puja Sansad, Purnima Shahitya Asara, Boudhika Bichara Mancha etc. It was Ray who established Bhadrak Pustak Mela.
 In 2015, on one December evening I made a call from Delhi to inform Manorama Biswal Mohapatra, one of our major poets , that I am visiting to meet my sisters' at Bhadrak the next day.
Next moment I got a call from Apoorba Ranjan Ray to invite me as Chief Guest to the Valedictory Function of Bhadak Book Fair 2015   and honor the legendary author Debraj Lenka with the Pustak Mela Award.
That was the only occasion that I had the honor to share dais with this great Bookman in 2015 in Bhadrak Pustak Mela. So happy he was that he spoke on our half a century long literary association for half an hour that nobody knew by then in Odisha.
(The Author Manas Ranjan Mahapatra is a former editor of National Book Trust, New Delhi. Views are personal)
Tags: #OdishaSahityaAkademiAward #ApoorbaRanjanRay #AdhunikaOdiakabitradigdarshana #OdiaLiterature #OdishaAuthors #PustakMelaAward #literaryassociation #BookmanofOdisha