OdishaPlus Bureau
"Onus on us to provide new avenues for nurturing students' talents": CM Naveen Patnaik
"The future of the nation and the community is built in schools. This is the best time of children's' lives. So, the onus lies on us to provide ample avenues for nurturing the talents and dreams of our students", says CM Naveen Patnaik while dedicating 142 Govt High Schools across 5 districts of Odisha under 5T initiative in Phase 1. This includes 67 High Schools in Sundargarh district which got revamped as part of the transformation programme.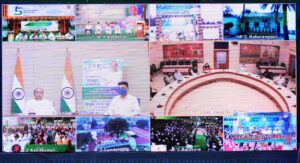 The Chief Minister graced the occasion from Lok Seva Bhawan through VC. Secretary to CM (5T) VK Pandian who moderated the entire programme appreciated the transformation work done in Sundargarh district. In the 1st phase of transformation, the 67 schools are from all 17 blocks and 3 ULBs namely Sundargarh, Rajgangpur and Birmitrapur.
On Thursday, the district level programme was held at Bhawani Shankar Government High School, Sundargarh. Students, Teachers, Parents, Alumni, School Management Committee Members, People's Representatives, District Collector and other senior officials were present at the event.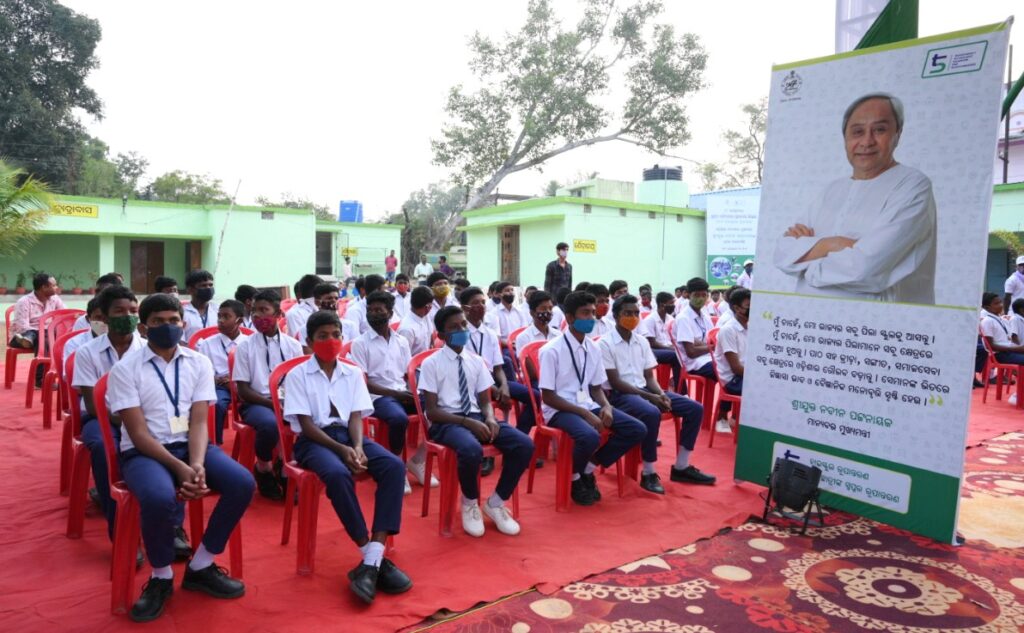 While inaugurating the revamped schools on the occasion, the Chief Minister further said that "I want the students of my state to progress in all walks of life. Along with studies, they should excel in sports, literature and creative arts. They must have a scientific temper, dream big and move forward with confidence to face the challenges of life. This is the core objective of High School Transformation."
Chief Secretary Suresh Chandra Mahapatra, Principal Secretary, School & Mass Education Satyabrata Sahu, Chairperson Mo School, Susmita Bagchi and other senior officials of the state government were present at the occasion from Lok Seva Bhawan end. Sundargarh Collector Nikhil Pavan Kalyan while moderating the district level programme at the ground said that the programme shall help students of the district realise their potential and explore their dreams.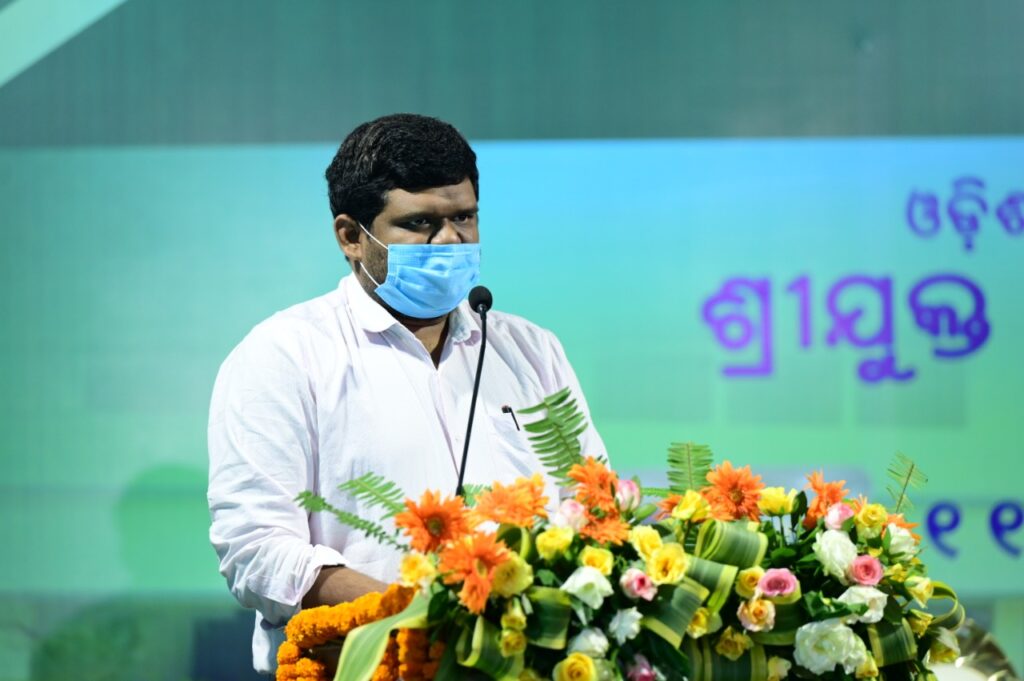 Among others, MLA Rourkela & DPC Chairman Sarada Prasad Nayak, Zilla Parishad President Emma Ekka, PD DRDA Bhairab Singh Patel, Sub Collector Abhimanyu Behera, District Education Officer Amulya Padhan were present at the event in Sundargarh.
Shireen Kaushar, a student of class 10 of Bhawani Shakar Govt High School present on the dais, appreciated the innovative programme of the state government. She expressed gratitude to the Chief Minister and the 5T Secretary. While interacting with the Chief Minister she spoke out her desire to become an IAS officer.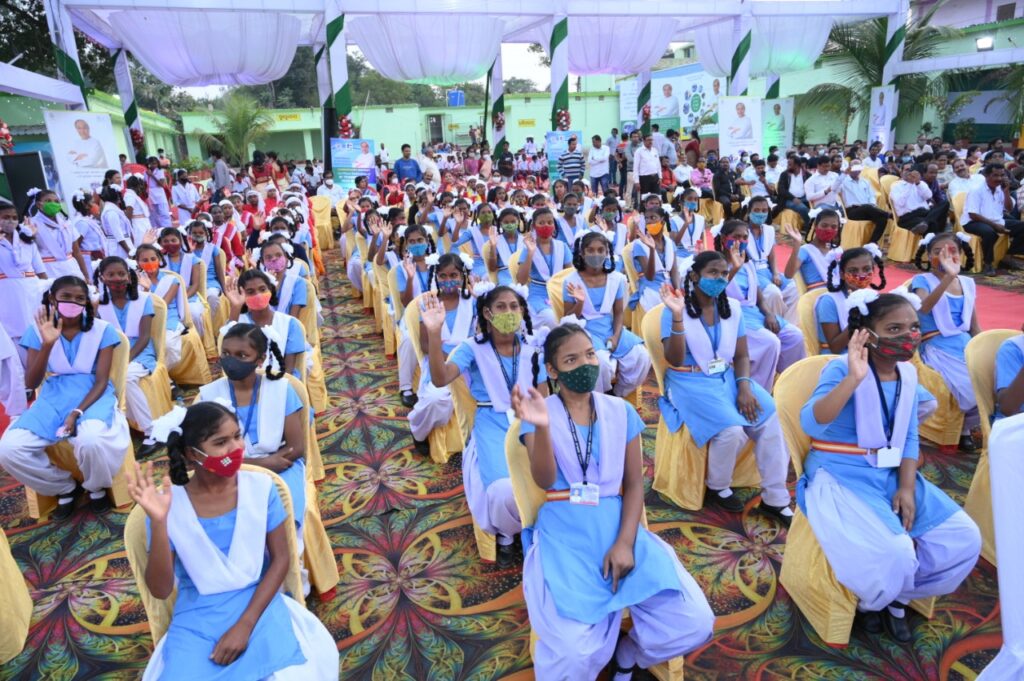 A total of 1025 Govt High Schools across the state are being transformed in phase 1. The unveiling process which began today will continue till 24 November.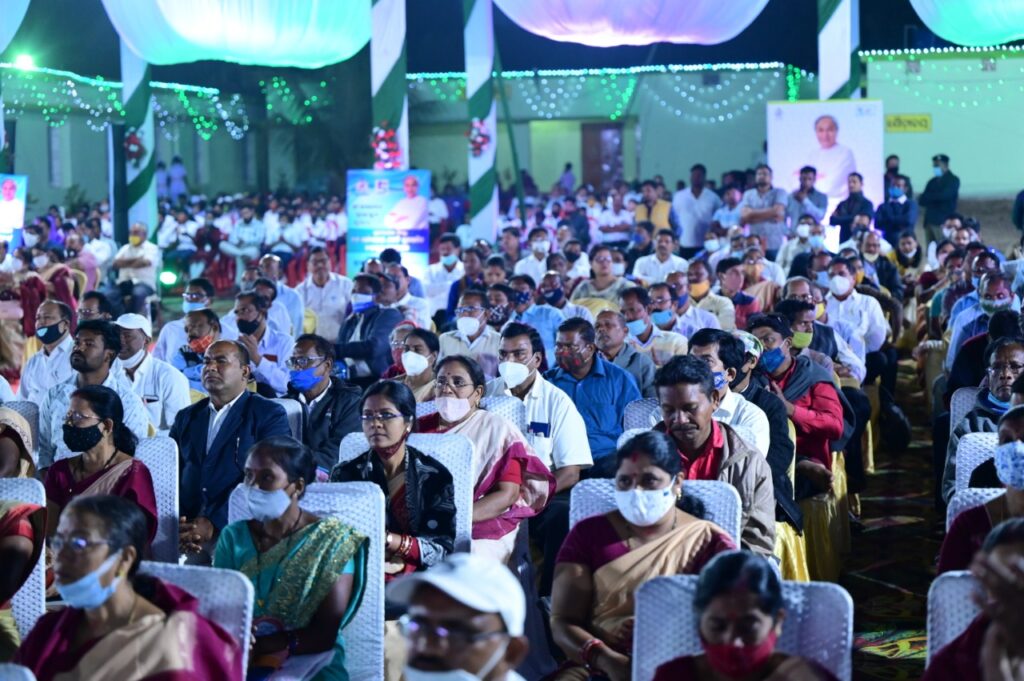 Under 5T Initiative, the state government is transforming govt high schools and making them future ready. Facilities like smart class, modern science lab, e-Library & ICT Lab, adequate sports infra, drinking water and clean toilets etc are being built while focusing on imparting quality education to fulfill the aspirations of the students.