OdishaPlus Bureau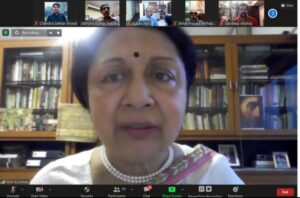 Sixth Ganeswar Mishra Memorial Lecture held online
Bhubaneswar: Renowned columnist and Editor (Translation) of Oxford University Press Mini Krishnan on Monday stressed the importance of children being taught in their mother tongues in schools as those deprived of it can end up as 'language orphans'.
"There are schools which do not even allow kids to talk in their mother tongues. The kids are taught in English and get so overwhelmed by English that they end up not being well conversant with their own language…as language orphans….It is such a big loss," she said, delivering the sixth Ganeswar Mishra Memorial Lecture at an online event.
The lecture, organised by Bhubaneswar-based Sateertha, a socio-cultural organisation, marked the sixth death anniversary of Mishra, who was an eminent academic, writer, translator and editor. 'Letters To Jorina', the English rendition by Prof Himansu Mohapatra and Prof Paul St-Pierre of Mishra's Odia novella Chitti Jorina Paine, was formally released on the occasion.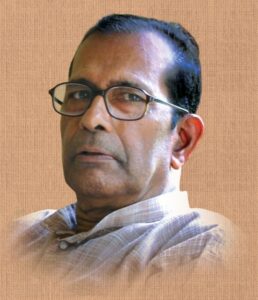 Krishnan, who is also Coordinating Editor (Translation) of Tamil Nadu Textbook and Educational Services Corporation, highlighted the key role translation can play in bridging the gap in cultures and at the same time pointed out that it can be 'disruptive', capable of disturbing cultural and political institutions and can create an attitude of suspicion and even hostility. "Translation can be both identity forming and identity threatening," said Krishnan.
Speaking about Mishra, Krishnan quoted Munshi Premchand, who said, "Literature lights the path of life," and Nani Palkhivala, who said, "A major mistake of our central and state governments was to complete insulate the people from ancient culture and keep them totally ignorant of their priceless heritage," and underscored that Mishra lived by and combined these two ideas in his works. "At times he did it consciously and at others and more importantly sub-consciously and worked to ensure the importance of literature and retrieval of heritage," she noted.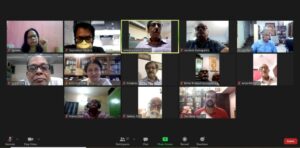 Noted author and former Chief Secretary of Odisha Dr Subas Pani said there was a "smell of the soil" in his writings. "Mishra played a stellar role in the translation movement, especially of modern regional works into English. No one can take away his contribution in making translation a part of university course curricula," he added.
Sharing his experience as co-translator of 'Letters To Jorina', Prof Mohapatra said Mishra wrote in several genres but this book stands at a point of intersection of fiction and non-fiction works. "Mishra was a dual writer, who wrote in Odia and English. His writings can be split into two: one of a homebound pilgrim always searching for his roots and the other of a cosmopolitan, a traveller, a restless wayfarer. 'Letters To Jorina' is the synthesis and has gems of self-introspection; it is about personal liberation as well as for a grand project for unification of cultures," he stressed.
Well-known academic and translator Prof Jatindra Kumar Nayak gave the introductory speech and said Mishra's great contribution to literature and culture has created a rich legacy which continues to inspire many. "He was an astute observer of all things in transition and his writings highlighted this transition," he pointed out.
Noted writer Dr Biraj Mohan Dash proposed the vote of thanks.