Prof Ujjwal K Chowdhury
The results are on expected lines (213 leads + wins for TMC and 77 leads + wins for BJP while writing this piece). In spite of a huge investment by BJP, perhaps unseen in state assembly polls ever in India, the final results were expected, though not the enormous scale of victory of Mamata led Trinamool Congress, and there are very many reasons for the same.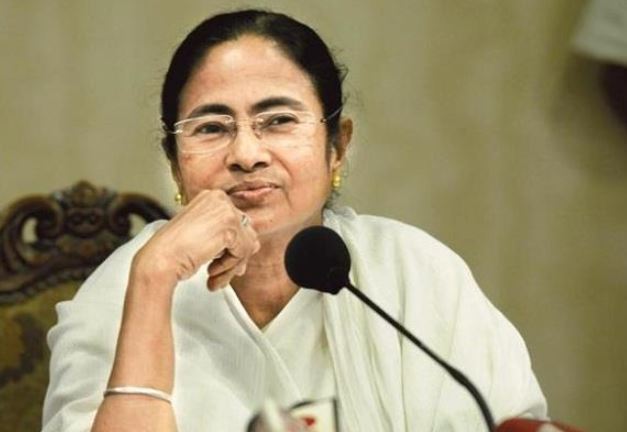 With increase personification of politics in the era of visual medium, as who against Modi rings a strong bell at the national level, who against Mamata was a refrain you cannot ignore in Bengal. And the voters in Bengal cannot be shown Modi and given a choice from among Dilip Ghosh, Suvendu Adhikary, Swapan Dasgupta and Mukul Roy, that too, without naming one of them as the CM face.
Second, it is decidedly an overwhelming vote by the women and the minorities in favour of Mamata Banerjee's government. Policies have to be fought with counter-policies, and not politics or poly tricks. Mamata government brought in a range of measures or policies for the women folk of the state.
However, in the implementation of many of them, there were allegations of rampant corruption, and rightly so. But, in spite of that, the policies and the expenditure done for them did reach a sizeable number of voters, women in particular. For example, Kanyashree, scheme to reward girl students crossing certain landmarks in their education (Class X or XII or graduation), reached 68 lacs girls with a total expenditure of Rs.9400 crores. Then there was Rupashree to support poor women in marriage.
Even the much talked about Sasthya Sathi card covered more than 8 crores of people, with a guaranteed insurance of Rs.5 lacs per family, with the name of the eldest woman of the family written on the cards. This was a great recognition of the elderly women and housewives, more so since the central Ayushman scheme was only for Below Poverty Line families, in men's names, and with several conditions therein.
Third, the challenger BJP made a huge hue and cry of the alleged Muslim appeasement policy of Mamata Banerjee, and the fact that she started Imam Bhaata (pension for Imams). Polarization was high on BJP agenda in this election in Bengal, and pockets of Bengal were called Mini Pakistans with Mamata being rechristened as Begum Mamata. Though CPI(M) bolstered up a predominantly Muslim party, named Indian Secular Front (ISF) led by a religious leader Abbas Siddiqui, with or without tacit support of BJP, results show that neither ISF nor Asaduddin Owaisi's MIM could make any dent in the Muslim electorate. Muslims in Bengal by 2011 census are around 27%, but everyone in Bengal would put it to anywhere between 30 and 33% today.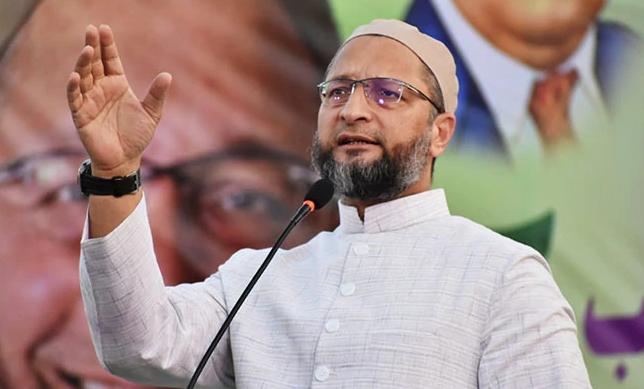 Polarization had the opposite effect: Muslim votes united to defeat BJP and almost totally went for Mamata. And, alongside, the educated Hindu Bengali did not approve of Mini Pakistan or Begum Mamata slogans in public discourse. The all-out shift of votes of the Left and Congress (they could muster up only 4% votes and 1 seat of their alliance partner ISF) to Trinamool speaks of Muslim and women voters' consolidation behind Mamata.
Fourth, a good section of the intelligentsia of Bengal came on the streets in spite of COVID scare with one single slogan, #NoVoteToBJP, though they did not ask to whom to vote to. Several rallies were done and social media was agog with videos and visuals of the same, and a song by top singers and theatre personalities was released against voting for BJP which went viral, more than any other video or musical piece released by any other party in Bengal during the elections. This apparently non-partisan movement also had a major impact on the Bengal electoral mind.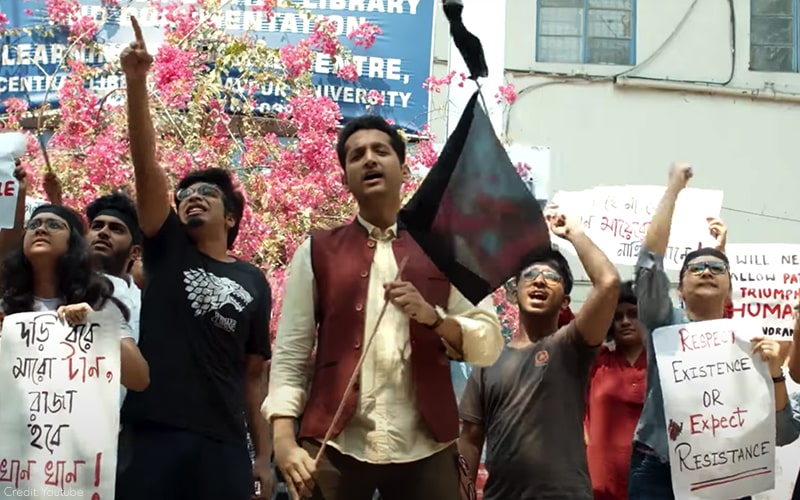 Fifth, while there is a lot to be expected in terms of good governance from the two tenures of Mamata led TMC, there are some factors of development that have gone in their favour. Government of India has noted Bengal to be number one in India with regards to nationalised banks giving loans to MSME Startups. Some 8900 kms of roads have been constructed in the last one decade. IT exports and average farmer income trebled from what they were in 2010.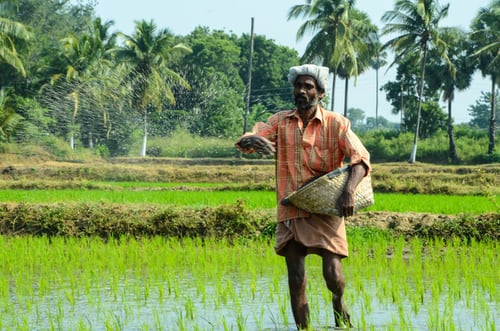 Crime rate in Bengal, though not great, was lower (195) against say UP (262) in 2019 in the pre-pandemic year, as per NCRB figures. Central government had awarded Bengal for high state GDP growth in 2018-19 (15% as against UP 10% and Gujarat 14%). Bengal is among the top 7 literate states (best three being Kerala, Delhi and Tripura) and among the top 10 states in employment (the most unemployed five being Bihar, Haryana, Kerala, Uttarakhand and Punjab).
While Public Affairs Centre finds Kerala and Tamil Nadu best governed and UP worst governed, Bengal is among the top ten. So, in general, Bengal has not been outstanding in governance, but not as bad as BJP would want the voters to believe. And the voters knew this well.
Sixth, the extra-ordinary flashy campaign, huge unknown sources of funds, import of outsider leaders and workers commanding the local satraps and workers of BJP, conflicts between 'original' BJP and TMC turncoats in BJP, et al, were other reasons for BJP not making the cut. The party that wanted to rule Bengal could not put up polling agents in some 12% of electoral booths of Bengal! One does need organizational muscles to win an election, and not just a pliant media and a huge fund, which can only create a surround sound.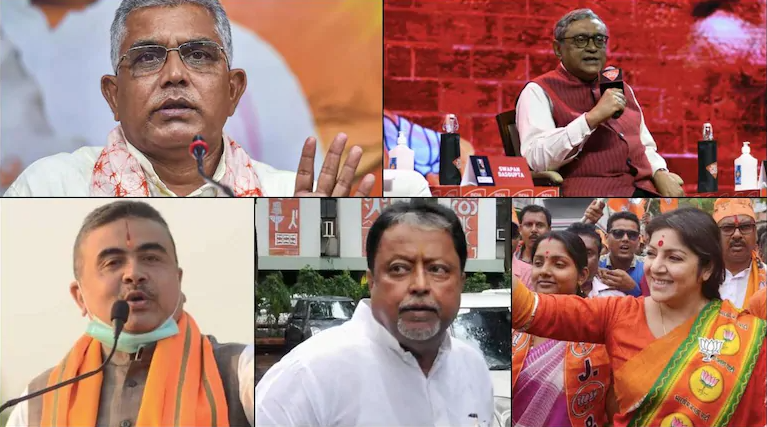 The journey from 3 MLAs to 150 to win, in five years, cannot be that easy, and you cannot build your own political edifice only on the discredited elements of turncoats whom you yourself opposed tooth and nail before they entered your washing machine. In effect, hence, BJP absorbed within itself the faces of anti-incumbency of TMC rule, and thereby committed a self-goal.
Seventh, the Election Commission and BJP were almost identified, thanks to a virulent TMC campaign to that effect, and the challenges of 8-phase election were another reason for BJP defeat. The use of the central forces to cajole the voters at times and be unnecessarily tough with them at others were also not taken kindly, and that includes the firing to kill 4 voters in Coochbehar district of Bengal, unfortunately all from the minorities.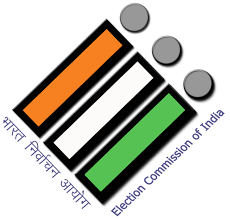 Eighth, COVID and its dangerous impact in the last three phases, and the super-spreader electioneering, identified more with Modi-Shah, were another issue that went against the challenger. While India's figures, including those of Bengal, were setting a daily records in infection and deaths, PM Modi was tweeting about his glee watching huge audiences in his election rallies in rural Bengal, most of the attendees without masks and not maintaining physical distancing. The hypocrisy was all too evident. Mamata also cannot be spared on this account. She should have voluntarily called off her public rallies much earlier than when she did.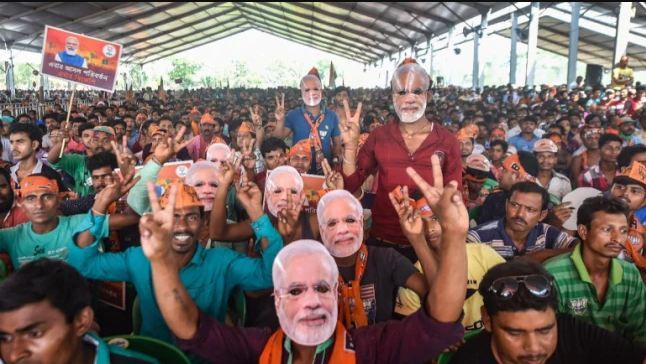 Ninth, the misplaced bravado of BJP top leaders from the start, exuding false confidence of winning more than 200 or 294 seats, calling "khela shesh" (the game is over) after four of the eight phases of polling, etc, put them up as upstart arrogant bunch of people, largely from out of Bengal, disconnected with the roots. Some 20 public rallies of the Prime Minister and 51 of the Home Minister of India could not change this image.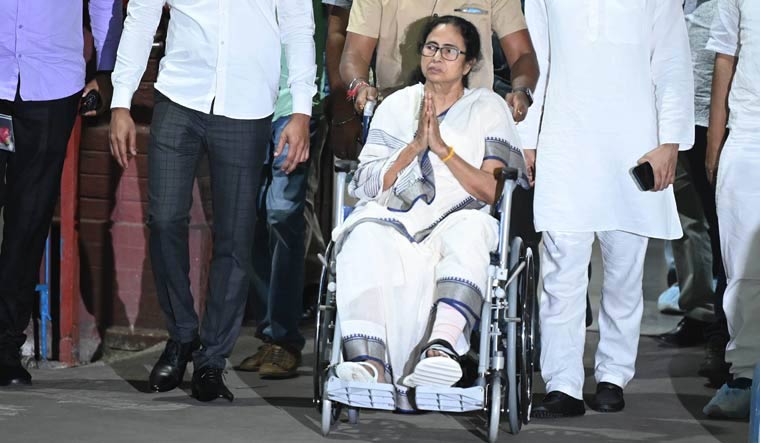 Tenth, never abuse a woman and the intellectuals when in Bengal. Modi's 'didi-o-didi' catcall, Dilip Ghosh's advice to Mamata to wear Bermuda pants to show off her 'leg injury', Dilip Ghosh's media interviews mocking at the intellectuals and promising to rub them the wrong way if elected only helped these top leaders to be presented as street ruffians, and that did not go well with the politically conscious Bengali voters who voted above 80% in every phase in spite of Corona.
(The writer is an educationist, television panellist and a columnist on political and educational issues.)