OdishaPlus Bureau
With one in every four child-respondents citing financial problems to be one of the biggest stress factors during the COVID-19 months, reveals a recent study conducted by Child Rights and You (CRY and Tata Institute of Social Sciences (TISS)  
As the COVID-year comes to a full circle since the country-wide lockdown announced to combat the pandemic on 24th March last year, a recent study highlights how the public health crisis has impacted children's psycho-social well-being in the intervening months. Going by the salient findings of the study, almost half the child-respondents (48.7 per cent) reported that their daily routine had "changed a lot", and a little less than 50 per cent reported of "feeling worried" (41.9 per cent) or "bored" (45.2 per cent).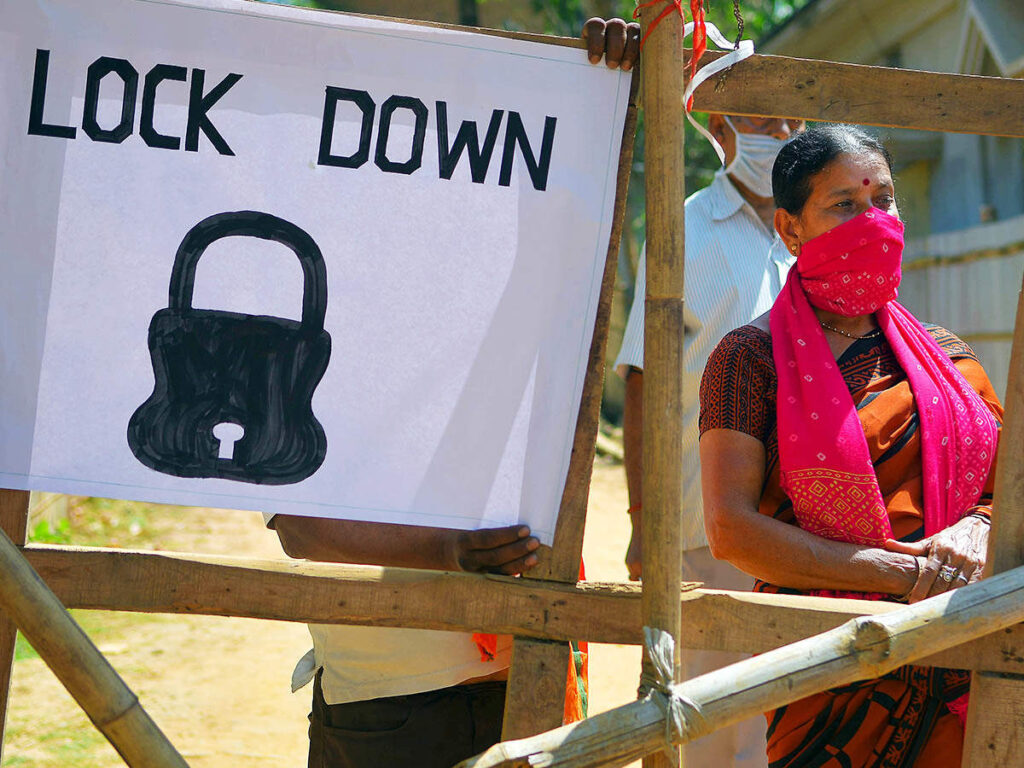 Even though children were not considered to be 'the face of the pandemic', that they were extremely vulnerable to trauma and other adverse psycho-social impacts induced by the crisis – and that their anxiety has been compounded by the dwindling family economy, prolonged school closure and home confinement – is evidently endorsed by the findings of the study.
While more than half of the children (60 per cent) reported "feeling happy" over the past one year; when asked about what they had missed the most since the pandemic began, almost an equal percentage of respondents mentioned "missing going to school" (59.8 per cent). Two in every five respondents (42.3 per cent) reportedly missed "meeting friends".
The study, namely "Understanding Children's Experiences During the COVID-19 Pandemic: Stressors, Resilience, Support And Adaptation', conducted jointly by Child Rights and You (CRY) and The School of Human Ecology, Tata Institute of Social Sciences (TISS), sought to understand children and adolescents' experiences of stress during the lockdown months, and how they have been coping and showing resilience through this pandemic.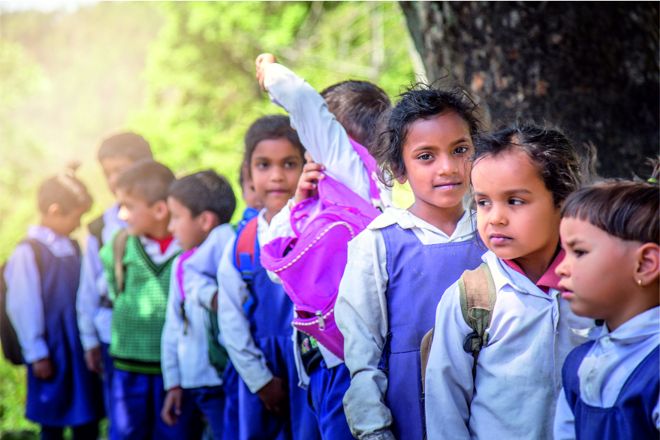 Commenting on the study, Puja Marwaha, the CEO at CRY said, "The pandemic has particularly impacted children and adolescents who are not only witnessing the stressors in their families but also experiencing serious disruption to their schooling, physical activities and peer bonding process. In an attempt to bring the voices of children and adolescents to the forefront and to understand their experiences of the pandemic CRY has collaborated with TISS to conduct a pan-India study with children across diverse socio-economic contexts. The findings of this study throw light on children's resilience in the face of this pandemic and the role of family support in helping them build such resilience."
Elaborating on the major findings of the study, Prof. Shalini Bharat, the Vice Chancellor of TISS said, "The study highlights the numerous stressors children are encountering – some on a daily basis – such as financial stressors, lack of play time and peer relationship, access to schools and schooling. Children from economically disadvantaged groups are particularly adversely impacted. These findings can help organisations and professionals working with children and adolescents, to plan targeted and responsive interventions and services to mitigate the impact of the pandemic and foster well-being and resilience among this vulnerable section of the population."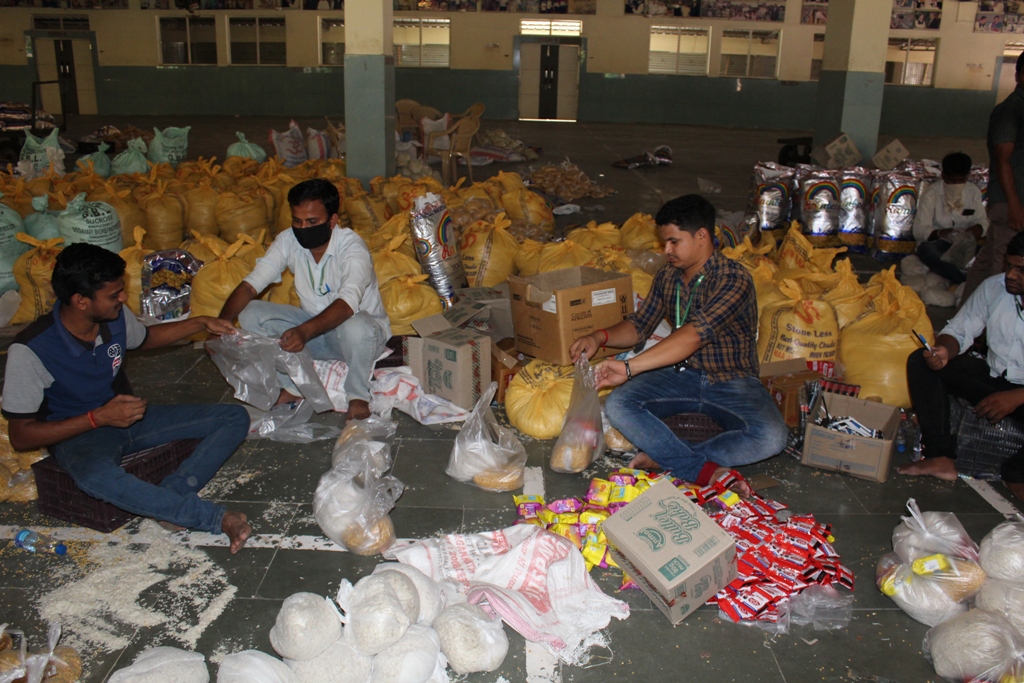 A total of 821 children – 470 girls and 351 boys within the age-group of 9 to 17 years across 13 cities namely Delhi, Mumbai, Bangalore, Hyderabad, Kolkata, Chandigarh, Indore, Pune, Siliguri, Darjeeling, Imphal, Moreh and Pattan participated in the study.
Almost half the participants (44 per cent) were within the age-group of 12 to 14 years, followed by 35.9 per cent who were within 15 to 17 years, and about one-fifth of the children (19.9 per cent) within 9 to 11 years. More than half of the respondents (65.7 per cent) came from families where the parents had received little or no formal education, and majority of the parents working as labourers (52.1 per cent), followed by self-employed persons (25.4 per cents).
The study is an example of how the civil society can be engaged in bringing the voices of children and adolescents to the forefront. An army of 39 volunteers associated with CRY reached out to 800+ children, taking interviews, floating survey forms, collecting collating and coding data for analysis.
Aishwariya J, a CRY volunteer participating in the data collection process said, "[The] experience has been incredible. Understanding what a child undergoes was the core of the research and interacting with the children gave me a better perspective of the whole situation from their angle."
According to Mridul Pandey, another CRY volunteer, "Most of the children tried to present a happy outlook to their situation, but as I proceeded with probing questions, I noticed almost all of them lacked a person for their emotional support, someone that they could talk to about the things bothering them. The responsibility they carried at a young age, without any complaints also astonished me."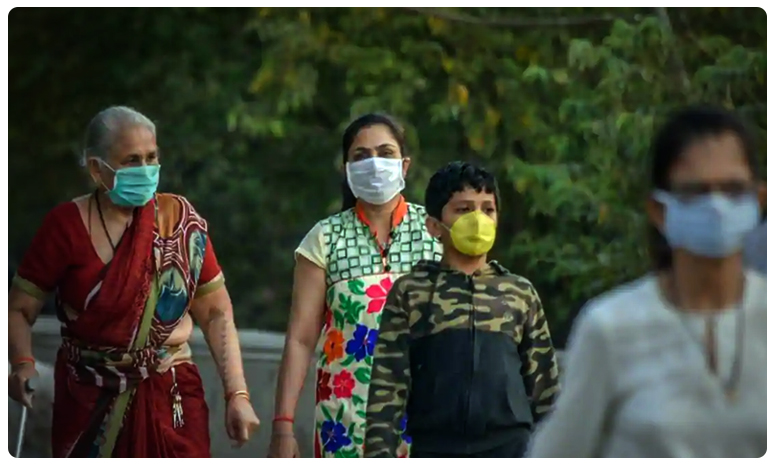 The Research team included Dr. Chetna Duggal, Associate Professor, School of Human Ecology, TISS; Prof. Rajani Konantambigi, Professor and Dean, School of Human Ecology, TISS; Ms Trina Chakrabarti, Director – East and Volunteer Action, CRY; Ms Anupama Muhuri, AGM – Volunteer Action, CRY; Ms Durga Ashok Vernekar and Ms Jogya Chakravorty.
One in every four respondents (26 per cent) cited financial problems to be the biggest stress factor during the pandemic months, thus attributing economic distress in the family to be the most frequently cited stressor, followed by uncertainty about when COVID will end (24 per cent), and worry about contracting the virus (23.5 per cent).
While the study did not find gender or age of the respondents to play any determining role in experiencing stress, a lower family income was associated with greater stress. Further, a lower monthly family income per head was associated with a higher stress or trauma response. Largely, children whose parents lacked job security (were unemployed or worked as labourers) and had little or no education fell in this group.
44.9 per cent of the child-respondents reportedly have experienced stress or trauma, among whom 43.3 per cent were girls and 46.9 per cent were boys.
While talking about the support received from the family in managing emotions, respondents underscored the role played by their mothers (59.3 per cent), fathers (45.9 per cent), and siblings (13.2 per cent) in helping them deal with the pandemic.
More than one-fourth of the children shared that engaging in recreation, such as playing (26.4 per cent), listening to music (10.4 per cent), or watching TV (10.2 per cent), enabled them to soothe themselves when they felt upset or worried. Upon inquiry, many children (6.4 per cent) stated their support systems and their ability to think positively (15.7 per cent) as the strengths that enabled them to cope with the pandemic.