OdishaPlus Bureau
Despite being differently abled, Mamtarani Panda, who works at the Chudapalli Anganwadi Center in Balangir district, is a front-line COVID fighter. "As a child, I was infected with polio. It got very difficult to move from one place to another without anyone's help. My only support was my cane. Earlier my brother used to fetch me from home to Anganwadi. But after my brother died, I had a hard commuting. I remember sitting in the Anganwadi Center til two-thirty as there was no one to fetch me. Even though my mother requested people to help me, everyone refused. "That was the biggest moment of sorrow of my life," said Mamtarani Panda.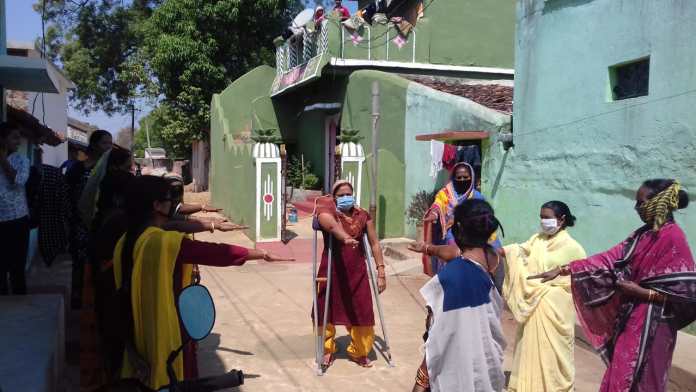 OdishaLive and Swasthya Plus's joint campaign Kete Nua Bata's special program 'Story of a corona warrior' in this segment airs Mamata's story.
Mamtarani Panda works as an Anganwadi worker in Chudapalli in Balangir district. As a child she lost her ability to walk due to polio. Mamata, who lives with the help of canes, has never lost. Mamata has never felt helpless with her relentless courage and willpower. Even now, during the Corona epidemic, she continues to work as a front-line warrior.
As the Anganwadi is closed, Mamata goes from house to house distributing food and vaccinating children. She is also spreading the word of "Arunima" initiative at home and creating awareness among the masses about the pandemic. "My family has never objected to this work of mine," Mamata said. My mother and brother-in-law all help me with this," says Mamata.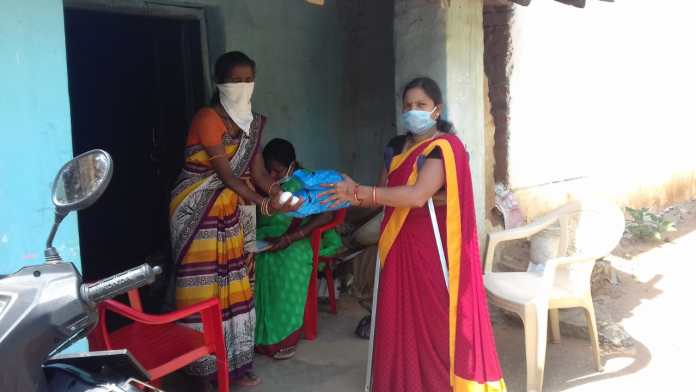 Mamata's mother took charge of the house long after Mamata's father severed ties with the family. Mamata's brother also passed away prematurely. So Mamata being the eldest daughter of the family has taken on all the responsibilities. Despite being differently abled, Mamata is happy to be doing her duty as a capable person.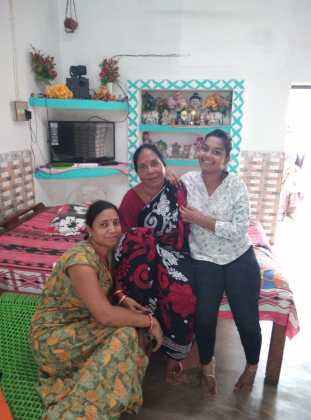 "Even though I'm differently abled, I go from house to house talking to people," she said. They treat me very well too. I'm very proud of this." Mamata, who easily perceived herself as different, was saddened by her disability as a child. Describing that experience, Mamata said, "As a child, I was very sad when I found out I was different. It was very difficult to figure out how to live my whole life with a cane." However, Mamata, who has strengthened herself and moved on with her life, never wants to be a burden on others. That's why she decided to stay single for the rest of his life.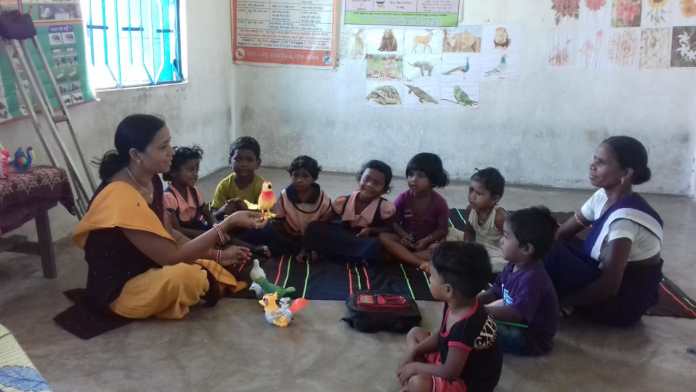 Mamata has become a favorite of the local administration and the villagers as she faithfully does her duty. Mamata urges them to wear masks, stay at home and be safe to fight corona through the 'Kete Nua Bata' program. The "Story of a Corona Warrior" program is based on the story of a Covid warriors. It's part of the radio series 'Kete Nua Bata'. The event features stories of students, volunteers, people working in various departments, health workers and Anganwadi workers.