OdishaPlus Bureau
It is not easy to collect swabs from people with corona symptoms. But COVID warrior Soubhagya Ranjan Basantia is serving the people by putting his life at risk to collect swabs.
"When I came to know that out of the samples that I had collected, 18 people were found to be Covid-19 positive, I could not come in term with reality. With fear in my mind and panic in my chest, I cried that day," recollects Soubhagya in a cohesive voice.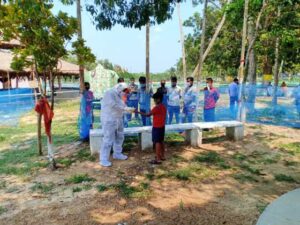 Soubhagya works as a laboratory technician at the Kendrapara District General Hospital. His family consists of his parents, wife and a 5-year-old son, who have now been left behind.
Commenting on his experience, Saubhagya said, "When the first Covid-19 case was detected, we were afraid that we would-be put-on duty. The sense of fear was real because when doctors and nurses were falling prey to COVID-19, we were merely technicians." Keeping aside our fear, we decided to give it a go without having to fear for life. "While many of our hospital staff were scared of the job, we had 4-5 employees."
"When I couldn't go home for two and a half months, I called my father and told him to calm down in times of danger," he said. I assured my father that nothing would be wrong. " "Tears roll down my cheeks when I video call my son back home" he says. "When I go to the TMC near my house to collect samples, I glance upon my home, unable to walk inside.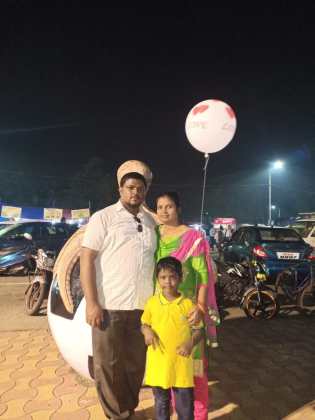 Despite dedicating himself to patient care, many people look on with disgust when collecting swabs. He has also been a victim of social discrimination. "It is wise to hate the disease and not the patients" he said. Staying away from family in today's complex situation we are at your service. Help the health workers who collect the samples," he ends.
Many people in the state are working selflessly to fight COVID-19. In the battle, the front line warriors are serving the people. The 'Story of a Corona Warrior' program not only portrays their life stories, but acts as a source of inspiration for others.