OdishaPlus Bureau
On being asked how he became great, former President of India Dr. APJ Abdul Kalam said, "Learn to dream with your eyes open. That's the first step to achieve success. Such was his simplicity. Today India pays tribute to the 'Nation's Favourite President on his 5th death anniversary. Known to the common folks as 'Missile Man of India' his stint in politics or for his unparalleled contribution towards India's scientific progress Kalam excelled in every path he stepped.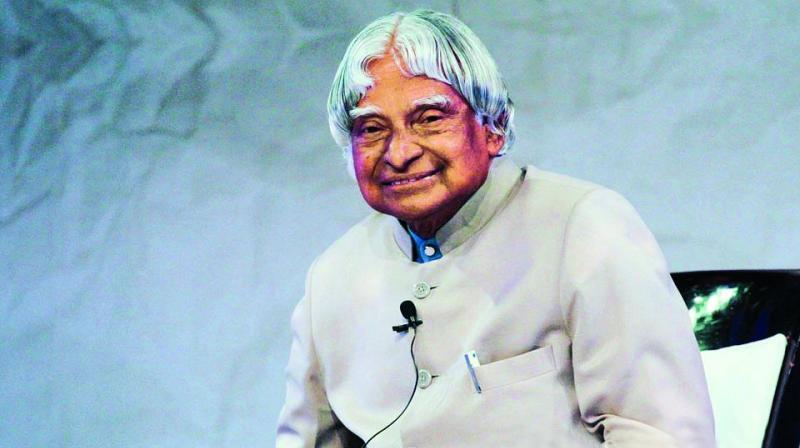 Abul Pakir Jainulabdeen Abdul Kalam, popularly known as APJ Abdul Kalam was born on October 15, 1931, at Rameswaram in Tamil Nadu. Since his childhood he had to face numerous struggles and hardships as he reportedly sold newspapers door-to-door to support his education and family. But his hard work and dedication for education got him into studying physics. He specialised in Aerospace Engineering from Madras Institute of Technology.
He served as a scientist and science administrator at the Defence Research and Development Organisation (DRDO) and Indian Space Research Organisation (ISRO). He was entitled with the 'Missile Man of India' for his pivotal contribution in the indigenous development of ballistic missile and launch vehicle technology in India.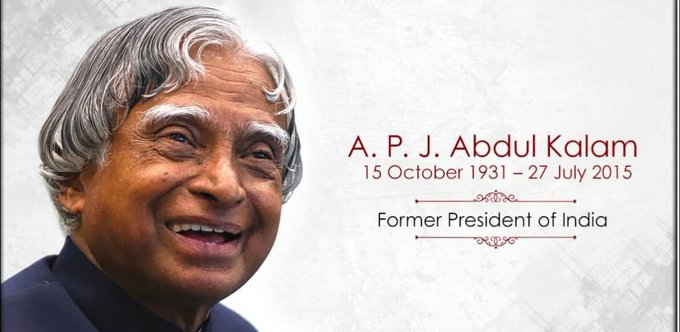 During his lifetime he was honoured with numerous prestigious awards such as Padma Bhushan (1981), Padma Vibhushan (1990), Bharat Ratna (1997), and Veer Savarkar Award (1998).
Kalam was also a prolific writer and authored a series of books. His notable work includes- India 2020(1998), Wings of Fire (1999), Ignited Minds (2002), Indomitable Spirit(2006) among others. One of the reasons why he enjoyed a huge popularity among children was his books, which targeted the younger minds.
Kalam breathed his last at the age of 83 on 27 July 2015 in Shillong. His last rites were performed in his hometown of Rameswaram, where he was buried with full state honours.