OdishaPlus Bureau
Integrated Volunteers Network IVN is a Delhi based NGO doing humanitarian assistance across the country during the hour of need. Recently, the organization helped enable the immediate needs of children through supplementary nutritional food & hygiene kit during the lockdown in NCT, through direct coordination with Delhi Commission for Protection of Child Rights, Government of NCT under their campaign #DelhiAgainstMalnutrition.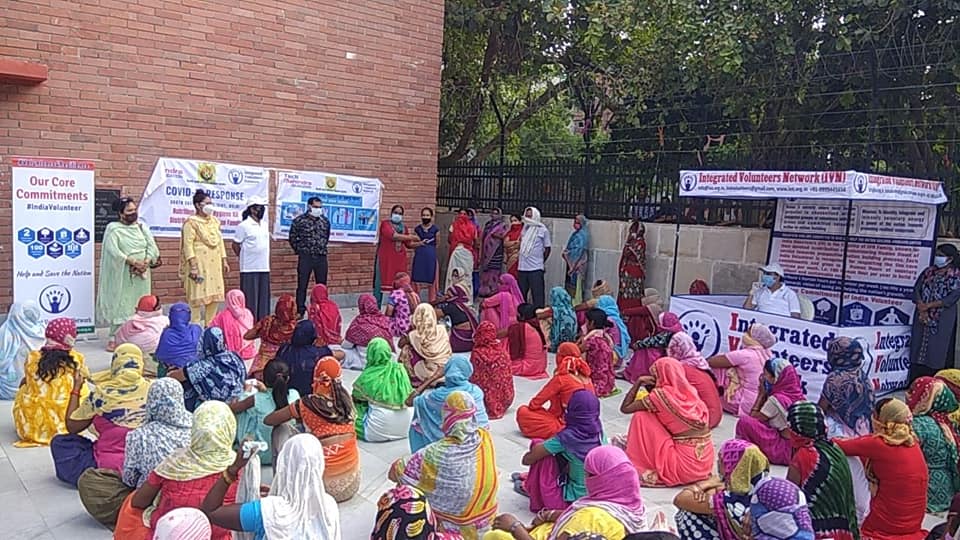 IVN associated with Tech Mahindra Foundation and DCPCR, to distribute nutritional supplements and hygiene kit to 300 children and their families at Prem Nagar and Lal Kuan Chungi area of South East Delhi. IVN has been responding to COVID-19 through digital Relief Distribution – ANNAPURNA support to most vulnerable children/families, Home2Home Volunteering, and Pan India assessment of Volunteers involved in Covid19 response.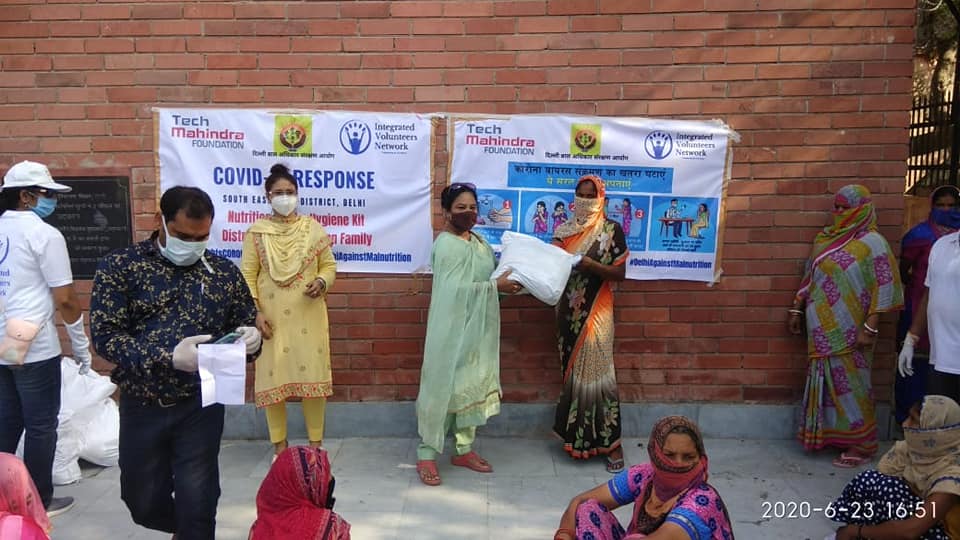 IVN has supported the 100 most vulnerable families of South East Delhi with Hygiene and Healthy Kit with support from ACTED India. The distribution was targeted to reach Frontline workers and the vulnerable families from the slums with support from SHO, Pul Prahaladpur. The kit contains Sanitary Napkins, handwashing soaps, bathing soaps, handkerchief, mask, and various nutritional supplements.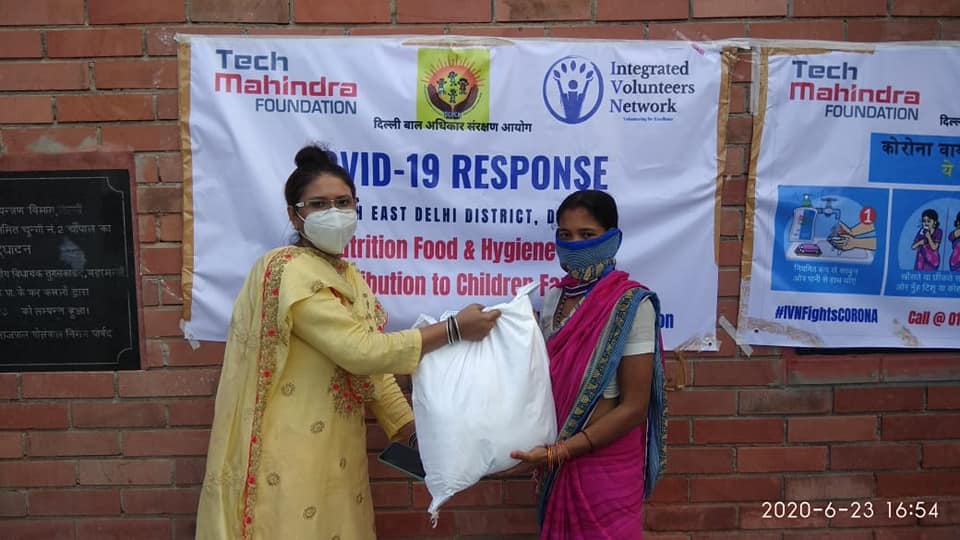 The children were also taught hand washing techniques. Ms. Ranjana (Member, DCPCR), Ms. Sunita, Mr. Balbir Singh (DCPCR), Ms. Swati (Govt of NCT of Delhi), Mr. Manoj Dash, Ms. Arpita Dash, Ms. Kallolini Patra, and Mr. Pradeep Kumar Panda.