Bhaskar Parichha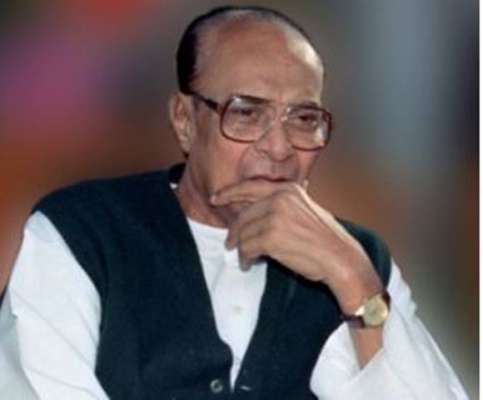 Bijayananda Patnaik (5 March 1916 – 17 April 1997), widely called Biju Patnaik, was an aeronautical engineer, navigator, industrialist, freedom fighter and pilot; above and beyond an exceptional politician. His was a flamboyant personality. Napoleon was his inspiration. Biju Patnaik had this unique trait of inspiring people and winning their hearts.
Born to Laxminarayan Patnaik and Ashalata Devi, Biju's father was a great nationalist and was a known figure of the Oriya movement. He studied at Cuttack's Mission Primary School and Christ College. He loved adventure. Accompanied by two other college friends, his remarkable journey from Cuttack to Peshawar by cycling is legendary.
With a passion for flying, he joined Delhi Flying Club and Aeronautic Training College. In the height of India's independence struggle, he was the chief of the air transport command. A daredevil, he pioneered risky operations across the Himalayas to help the Chinese revolutionaries in Chiang Kai-shek's china. He once flew all the way to Stalingrad.
His efforts to evacuate British families from Rangoon, when the Japanese invaded Burma during the Second World War, earned him kudos. While flying them to safety, he used to drop leaflets supporting the Indian National Army's cause. For his contributions to Indonesia's independence, Biju earned the rare honor of 'Bhoomi Putra' or 'Son of the Soil' from this Southeast Asian nation.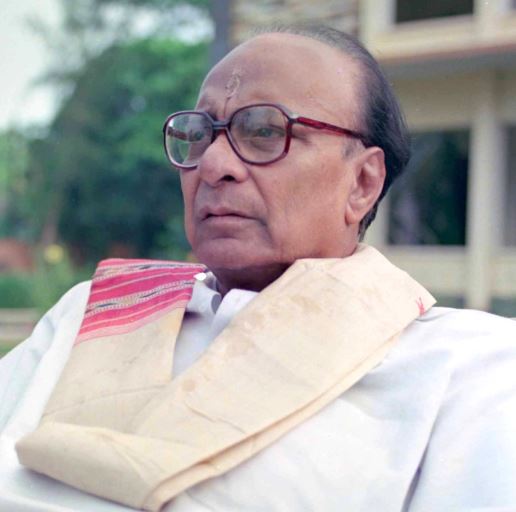 If leaders speak to make a difference, promote a vision, and change the way people think, feel and act, Biju Patnaik did all that with great ease. He sounded like a true leader every time. Mesmerizing was his words. He had a great resolve and the personal sacrifices he made catapulted him to a national leader. Although he was a pan-Indian leader, his heart was essentially in Odisha and its people.
Penniless after Independence, he set about establishing an industrial empire in Odisha, comprising of iron ore and manganese mines, steel and textile mills and an airline, most of which he sold off later to enter politics full-time. When Biju Patnaik became the chief minister of Odisha in 1961, replacing his mentor Dr. Harekrushna Mahatab, he was only 45. Barely two years into chief ministership, he quit following the Kamraj plan.
Indira Gandhi's emergency saw Biju in jail (1975-77). He was elected as an MP from Kendrapara post-emergency and was made steel and mines minister in Morarji Desai's government. The collapse of the government in 1979 pushed Biju Patnaik into political oblivion, only to bounce back in 1990 and become chief minister after a gap of twenty-seven years. He ushered in large private investments in Odisha in his second stint in office and enacted laws to empower women at the grassroots level, besides many other reformist measures.
Biju was a kingmaker. He has formed parties, made prime ministers and has even seen their eclipse. He has seen great splits -the Congress split in 1969, the Janata Party split in 1979 and the Janata Dal split in 1993.
Like Pandit Jawaharlal Nehru, who treasured him so much, Biju believed in national unity, democracy, secularism and the end of imperialism. His federal thesis too had many takers. When Biju fought for Odisha; in essence, he fought for the states.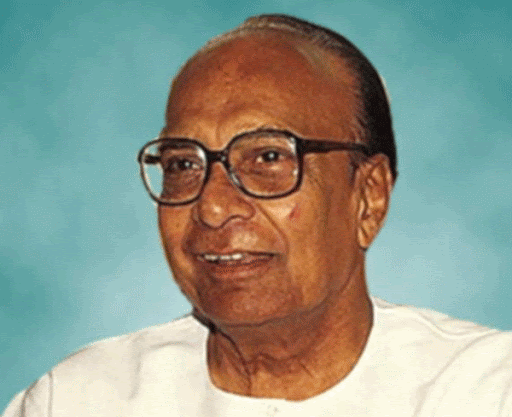 No other leader occupied the imagination of the people of Odisha like Biju Patnaik did. He was a restless leader, a doer, and an icon. His life took many torturous courses of failures and successes. But he had the guts to face them. Biju Patnaik and Odisha are inseparable. The connection is everlasting. The legacy he left behind has now moved into a historic era of political stability and economic prosperity.
                              "You have been raised, The work is completed."
                                                     (Sovereign Grace Music (You Have Been Raised)
(From the book 'No strings Attached: Writings on Odisha')