Kailash Chandra Dash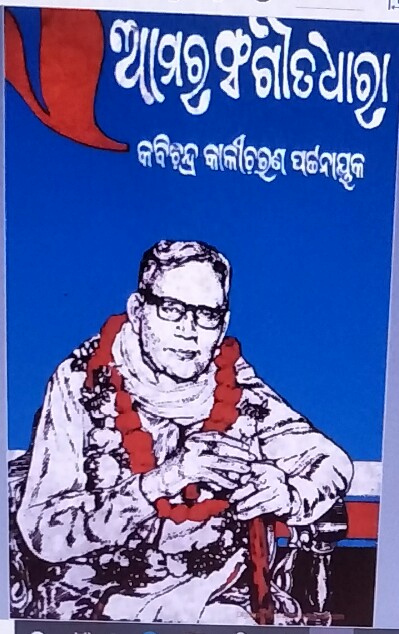 Kabichandra Natyacharya Kalicharan Patnaik was an eminent figure who was associated with Odia cultural identity in the 20th century. He was a famous literary figure of Odisha with brilliant contributions in the field of Odisha music and plays. He was born in 1898 on 23rd December (1305 Sala, PausaBakulaPurnima) in the Badamba state of Odisha. He had strong attachment towards music from his very childhood. He was fond of listening to the first recorded Odia song(1906) of KhanuMian (Shaikh Khan Mohamed) in BadambaGarhGramaphone record which is entitled "AsuchhantiBrajabasiDhireDhireChali". He used to imitate the song in 1906-7 when he was a child of 8 years and gradually became a singer. He got education from Adama Vernacular School and Banki Middle English School.
As a student Kalicharan had deep interest in stage play and with the help of his school friends, he staged Babaji after imitating the KanchiKaveri play of Ramashankar Ray. By his efforts in BankiBaanaDarpadalana of Padmanabha Narayan Deb was staged while he was a student. After his education in Banki, he entered into Khurda High School and within a short time, he became attracted to GotipuaAKheda inGurujanga. He became a singer even in his High School career. He contributed articles to the monthly magazine Udyama of Khurda High School. He had a successful role as Parsurama in a play of SitaVivaha of Kamapala Mishra which was staged in the Prize giving ceremony in the Khurda High School. Thus he had considerable interest in the musical programs during his school days.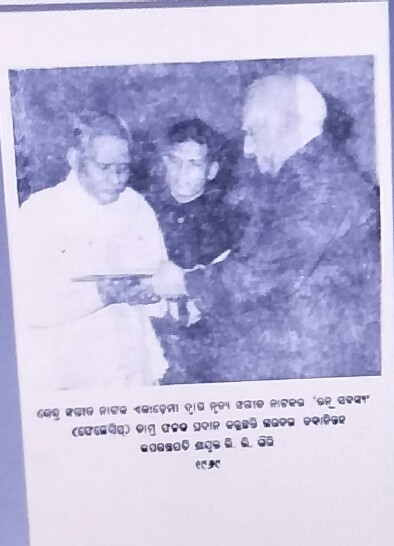 After matriculation he started higher education in 1916 in Ravenshaw College Cuttack, but untimely death of his father in 1919 put a stop to his further educational career. He got training in music from an expert like MadhavaRao while in College.He began his service career as a Sub-inspector of Schools at Khandapara and in Ganjam. Then he came to Cuttack and after the death of SudamCharanNayak he was associated with editing work of UtkalDipika for some months. He was also the Assistant editor of Mukura of Brajasundar Das. In 1922 he became free from UtkalDipika and Mukura and went to Mayurbhanja under Maharaja Pratap Chandra Bhanja. Kalicharan's life took an interesting turn from this phase. He became a playwright. A Natya Group appeared in Mayurbhanj under his guidance. Kalicharan became very much interested in Chhau dance and introduced several new features in it from Odisi dance style and theme. From Mayurbhanja he went to Agra and got training from the lady singer  ofThumuri who was AgrawaliMalkajaan. Thereafter in Gaya he also got musical training from a Court Musician Banawari Mishra. After his marriage he came to Puri and became a musician and confidential advisor of Puri Raja Ramachandra Deb. There he also edited weekly Puribasi with considerable interest and appreciation. By his effort in PuriSangitaPrabha appeared for the first time as a monthly musical magazine. In 1925 during his stay in Puri he started a Rasa party to introduce newness in Odishi music and plays. He was honoured by the Gajapati as Kabichandra for his musical compositions. His Rasa party was an improvement upon the old Rasa party of the legendary Mohan Sundar Deb Goswamy. Radha Rasa Utsava became very famous for Rasalila during this phase for the collaboration of GopalGosain and babajiMahapatra. His Rasa Party gained wide popularity in Odisha for the wonderful performance in the famous cultural centres like UtkalSahityaSamaj and others. From 1926 to 1939 Rasalila of Kalicharan had captivated popular attention and thereafter he diverted towards social and historical plays. His first famous social play entitled Pratisodha was staged in Bankabazar temporary stage in 1937 October. By 1939 he had numerous compostions on Rasalila and plays, several bhajans and jananas as well as children literature. From 1939 to 1950 a theatre party named New Odisha Theatre became famous for his control and it had gained extra-ordinary popularity for staging social plays.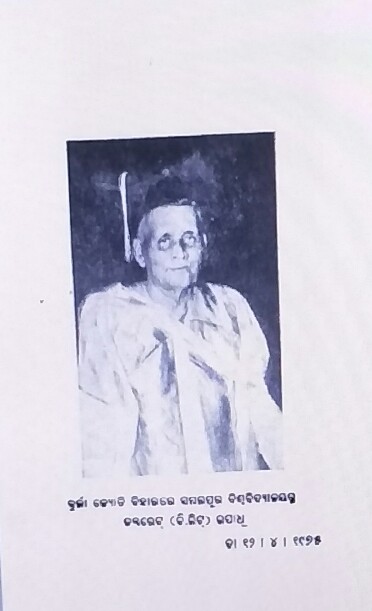 His works were evaluated in an issue of Hindustan Standard of 17th August 1958. According to this issue-leaving the service under blueblooded aristocracy Kabichandra followed a path of struggle in the field of  musical arts in Odisha. he fought against heavy odds and brought about a great revolution in the history of stage play by introducing several social plays and educated girls in the stage. "Bhaata" was a famous social drama of Kalicharan which was based on the Odisha famine of 1943. It was staged in Odisha Theatres in 1945. The dialogues in the play were doubtlessly most natural to the characters projected and music and humor quite interesting. He was well appreciated by the famous feminist writer Sarala Debi who wrote a forward of this play in 1945. In OdiaNabaBharata of May 1943 his social drama Bhaata was highly rated. MayadharMansingh in his History of Odia Literature had given an interesting assessment on his works in the field of music. According to Mansingh the plays of Aswini Kumar Ghosh before Kalicharansuffered from too much of a stagey atmosphere and theatrical speech. They were all totally lacking in literary grace. Kalicharan made several revisions in the stage play. He ran his own stage for near about two decades and created out of uncompromising raw material all the actors and actresses who are of any importance in Odisha today. He made acting a natural art on the Odisha stage-a much more difficult thing than the artificial, formal and stereotyped performances of the old days. As a matter of fact Kalicharan`s plays have become attractive and popular more for their music than for real dramatic art.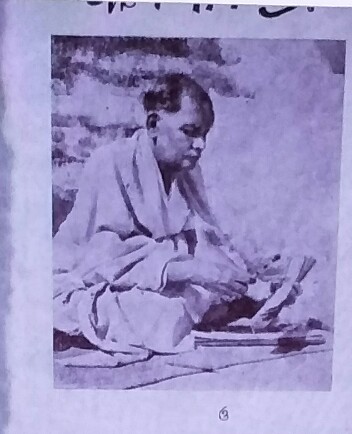 His plays include BanaBihara, KautukaChintamani, Vidyabati, Kishore ChandranandaChampu, Sri Gita Govinda, PritiSudhakara, Manini, Lakshmi, Dhurba, Mrigaya, Sakuntala, Harischandra, Pratisodha, Girls` School, Ahuti, Paribarttana, AkhiraDekha, Chumbana, Banamala, AtibadiJagannathaDasa, Abhijana, Chakri, Bhaata and many others. His autobiography entitled Kumbharachaka and his treatise Manchadhara are lasting contributions to the cultural history of Odisha. He was also associated with Odia movies like Lalita (1949) and Sri Jagannatha(1950) as he was a singer and music composer and director there. His discourse on Odishi Dance (1958) is a famous work on the development of Odishi which presents new ideas. His another famous treatiseOdishiSangitaPrakash was another lasting contribution to Odishi music. Amara SangitaDhara was an imperishable contribution of Kabichandra in the field of music. In 1958 he attended the all indiaNrutyaSangitaSammilani in Delhi and there he presented a focus on Odisi dance. Thereafter he wrote this discourse presenting several new theories that articulated Odia's identity.
Lastly, Kabichandra Kalicharan Pattnaik Rachana Samagra, a digital compilation by Srujanika of Bhubaneswar which contains files and folders on his writings, letters, manuscripts as well as his collected works in the nature of plays, bhajans, jananas and children songs is the most valuable source for studying this legendary musician and playwright. We are grateful to Srujanika for this great endeavour in highlighting a marker of Odia cultural identity.