Pradeep Kumar Panda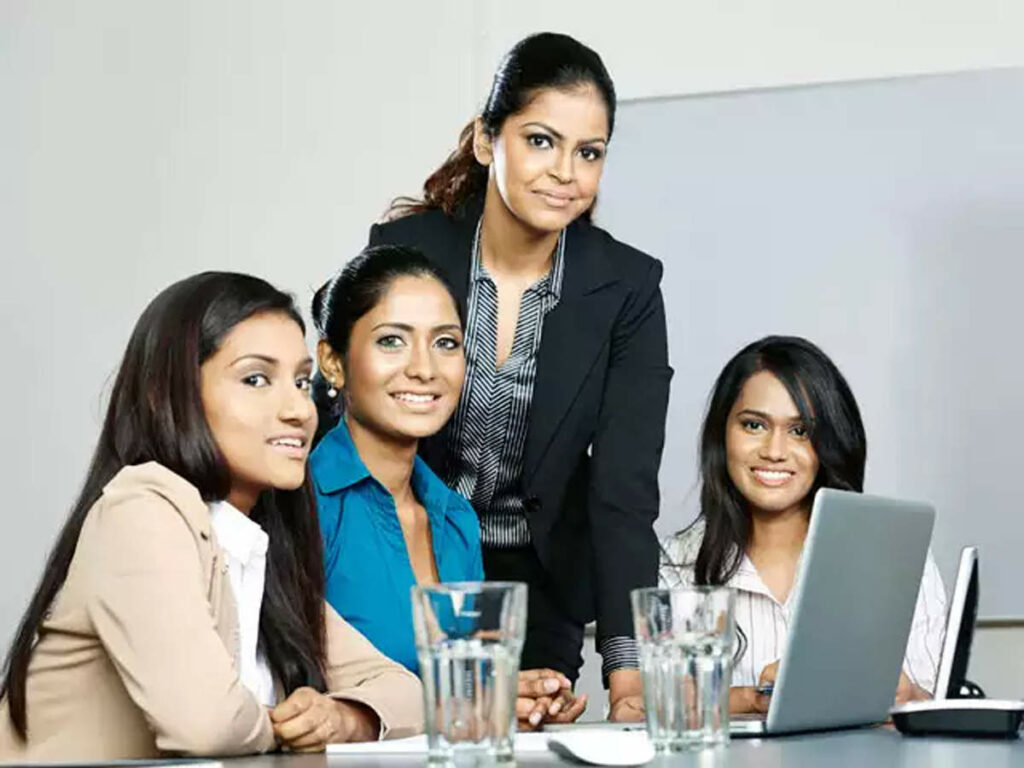 There are three sets of information sources on Employment statistics namely Periodic Labour Force Survey, NSSO quinquennial surveys and Annual Employment and Unemployment Survey of Labour Bureau.
According to the Periodic Labour Force Survey (PLFS) 2017-18 of the National Statistical Office, the Female Labour Force Participation Rate (FLPR) is 23.3% (Rural – 24.6% and Urban – 20.4%).
According to NSSO quinquennial surveys, FLPR for NSSO 61st round (2004-05) was 42.7%. This precipitously declined to 32.6% in NSSO 66th round (2009-10) and further declined to 31.2% in NSSO 68th round (2011-12).
According to the Annual Employment and Unemployment Survey of Labour Bureau, FLPR was 30% in 2011-12 which gradually declined to 27.4% in 2015-16.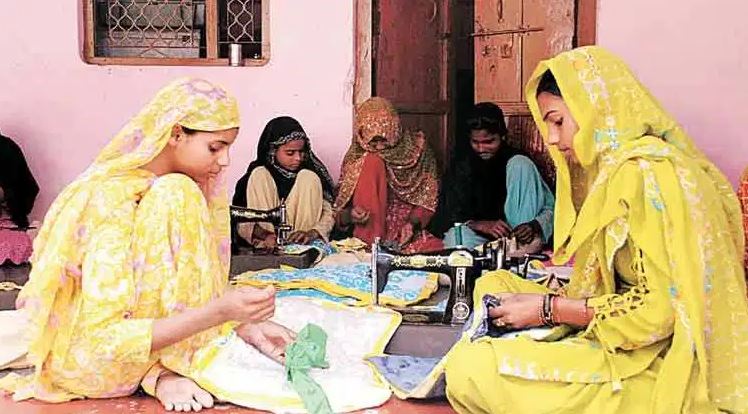 These three results depict a declining FLPR over the years. This decline may be attributed to lack of opportunities, lack of access to lands and other resources, a higher level of participation of women in education, unpaid domestic work and care work, migration, etc.
The government of India has taken several initiatives to improve women's participation in the labor force.
In order to encourage the employment of women, a number of protective provisions have been incorporated in various labor laws for creating a congenial work environment for women workers.
These include childcare centers, time-off for feeding children, and enhancement of paid maternity leave from 12 weeks to 26 weeks, provisions for mandatory crèche facility in the establishments having 50 or more employees, permitting women workers in the night shifts with adequate safety measures.

The Equal Remuneration Act, 1976 provides for payment of equal remuneration to men and women workers for same work or work of similar nature without any discrimination. Further, under the provisions of the Minimum Wages Act, 1948, the wages fixed by the appropriate Government are equally applicable to both male and female workers without any gender discrimination.
Further, in order to enhance the employability of female workers, the Government is providing training to them through a network of Women Industrial Training institutes, National Vocational Training Institutes and Regional Vocational Training Institutes.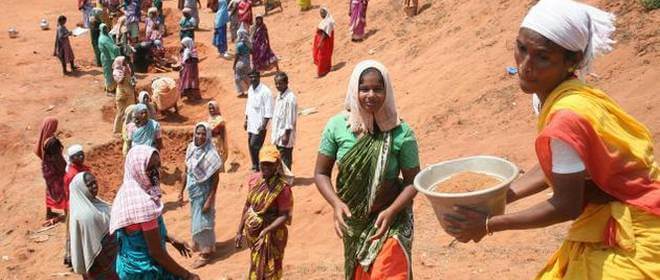 Government of India has taken steps like encouraging private sectors of economy, fast track various projects involving substantial investment and increasing public expenditure on schemes like Prime Minister's Employment Generation Programme (PMEGP), Mahatma Gandhi National Rural Employment Guarantee Scheme (MGNREGS), Pt. DeenDayal Upadhyaya  Grameen Kaushalya Yojana (DDU-GKY), DeenDayal Antyodaya Yojana – National Urban Livelihoods Mission (DAY-NULM), Pradhan Mantri Mudra Yojana (PMMY), Skill India, Start-up India, Stand-up India etc.
Under the Pradhan Mantri Mudra Yojana (PMMY), a special rebate of 0.25% is extended to women borrowers. Almost 75% of loans (Rs. 13.52Crore out of total Rs. 18.26crore sanctioned loan as on 31st March 2018) given under the MUDRA scheme have been given to women entrepreneurs.
PMMY has been initiated by the Government of India inter alia for facilitating self-employment. Under this scheme, collateral-free loans up to Rs. 10 lakh are extended to micro/small business enterprises and to individuals to enable them to set up or expand their business activities.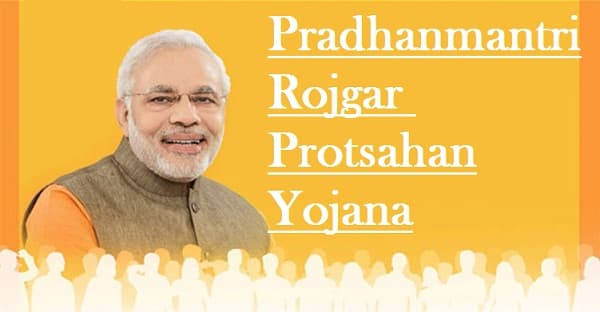 Pradhan Mantri Rojgar Protsahan Yojana (PMRPY) has been launched by the Ministry of Labour and Employment for incentivizing employers for promoting employment generation. Under this scheme, the government is paying entire employers' contribution (12% or as admissible) towards EPF and EPS for all eligible new employees for all sectors for 3 years.
PMRPY scheme has a dual benefit, where, on the one hand, the employer is incentivized for increasing the employment base of workers in the establishments, and on the other hand, these workers will have access to social security benefits of the organized sectors. The scheme aims to cover a large number of informal workers to the formal workforce.
The government has also implemented the National Career Service (NCS) Project which comprises a digital portal that provides a nation-wide online platform for job seekers and employers for job matching in a dynamic, efficient and responsive manner and has a repository of career content to job seekers.
Start-up India is a flagship initiative of the Government of India, intended to build a strong ecosystem that is conducive for the growth of start-up businesses, to drive sustainable economic growth and generate large scale employment opportunities.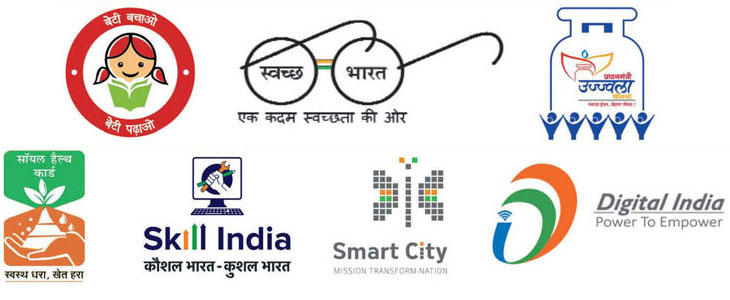 Besides these initiatives, flagship programs of the Government such as Make in India, Digital India, Swachh Bharat Mission, Smart City Mission, Atal Mission for Rejuvenation and Urban Transformation, Housing For All, Electricity For All, Water For All, Infrastructure development and Industrial corridors have the potential to generate productive employment opportunities.
Several Ministries and State Governments run various skill development schemes across various sectors to improve the employability of the women and also facilitate placements. Schemes such as the National Apprenticeship Promotion Scheme (NAPS) wherein the government reimburses 25% of the stipend payable to apprentices also enhance employability of the youth to access employment.
Employment generation for females coupled with improving employability is the priority concern of the government.
There has been a lot of hand-wringing about the lack of women in the Indian workforce. The first step, however, is to acknowledge this swathe of the Indian Women, who are weighed down by domestic and familial responsibilities, but who have struck out on their own for a better economic life.
Government and industry must now be able to work together to push them on the path of upward mobility.
(The writer is a Delhi-based economist)