OdishaPlus Bureau
Mrs. Nita Ambani, member of the International Olympic Committee (IOC) and Founder Chairperson, Reliance Foundation called upon the global leaders in sports to see India as a land of limitless opportunities and invited them to be part of the journey of the world's youngest nation's fast-growing sports ecosystem.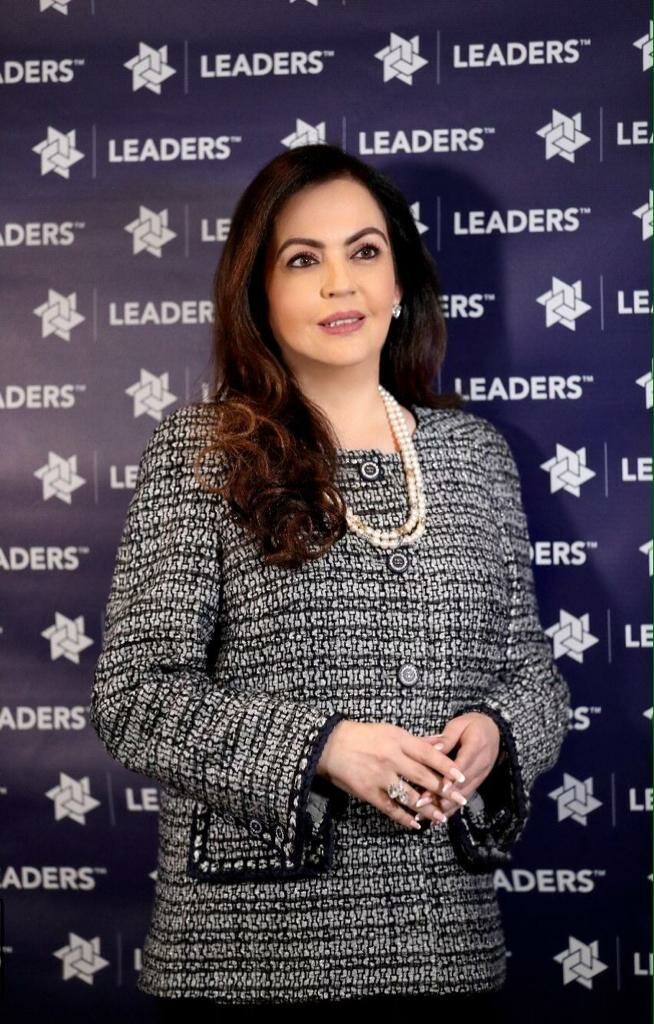 Delivering a key note speech 'Inspiring A Billion Dreams : The India Opportunity', at the Leaders Week 2019 London –  the most prestigious global sports leaders conclave – Mrs Ambani presented a glimpse into how young India has taken massive strides in the world of sports and is poised to become a sporting powerhouse with over 600 million of its billion plus population under the age of 25 coupled with a fast growing economy.
Mrs Ambani said: "There is no reason why a nation of 1.3 billion people cannot be amongst leading medal-winners on the international stage. It is my hope and dream to see India host some of the most iconic sporting championships in the world like the Olympics and the FIFA World Cup. I invite everyone to join us and be a part of the great Indian dream – the India opportunity."
Presenting a compelling case on Indian sports, Mrs Ambani observed, "New India is a land of limitless opportunities and it today presents the most exciting time for sports in India. There has never been an environment more conducive, more encouraging, more enabling for sports, than what we have in India today."
Mrs. Ambani praised the current Indian government for promoting a healthy sports culture in the country. "We are fortunate that our Prime Minister Narendra Modi has a great vision to transform India into a global sporting powerhouse. In addition to promoting Yoga globally, Prime Minister Modi has recently launched two major initiatives to promote sport. The Khelo India programme and the ambitious Fit India movement."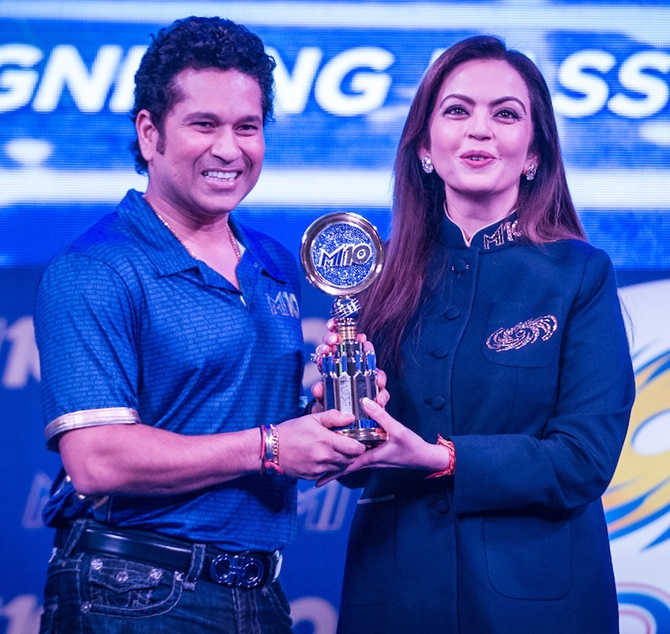 Mrs Ambani, owner of Mumbai Indians cricket team, said her first tryst with sports was through cricket, "I was 44, when most sportspersons retire, I entered the arena through Mumbai Indians. It changed my life, my perspective, and my worldview. From having no knowledge of cricket in 2009, to learning the nitty-gritties of the game, today after ten years , I can proudly say that we have built Mumbai Indians into the most valued team in the IPL with four IPL and two Champions League titles."
"As a teacher and a mother, I knew children in our school would wake up in the middle of the night to watch the Premier League. That is when I realized that the younger generation had a huge interest in football. I saw that there was a big opportunity in India for this beautiful game," said Mrs Ambani.
In just five years, ISL has emerged as the third most watched league in India. ISL viewership for 2018-19 on TV alone was 168 million, and digital viewership was over 12 million.
The ISL has also provided a platform for thousands of youngsters to see football as a viable career option, something that Mrs Ambani feels 'unthinkable' ten years ago in an Indian household. She cited an example of Sandesh Jhingan, now an established player for his ISL club and the Indian national team.
"When Jhingan started out in ISL, he was bought for just 3000 dollars. Today, he draws a salary of a hundred and eighty thousand dollars – 60 times over his starting salary."
The ISL has not only changed the footballing ecosystem in the country at the professional level but at the grassroots level too, reaching out to over 1.5 million children.
As the founder-chairperson of the Reliance Foundation, Mrs Ambani spearheads the Education and Sports for All (ESA) initiative, helping enhance the lives of children all over the country and pushing the underprivileged and differently-abled through their various programmes.
Mrs Ambani said, "Our RF Youth Sports programme for schools and colleges has reached out to 9 million children. The Reliance Foundation Jr NBA programme has impacted 11 million children. Overall, across all sports, Reliance Foundation has touched the lives of over 21.5 million children across the country."
Summing up, Mrs Ambani spoke of her three objectives she hope to achieve – to make sure no child is deprived of sport and hoped the 'Right to Sport' could be declared as a fundamental right; to see India emerge as a global sports powerhouse; and sports acting as a medium of peace, amity and understanding in the world as she paid tribute to the 150th birth anniversary of Mahatma Gandhi.