Bhaskar Parichha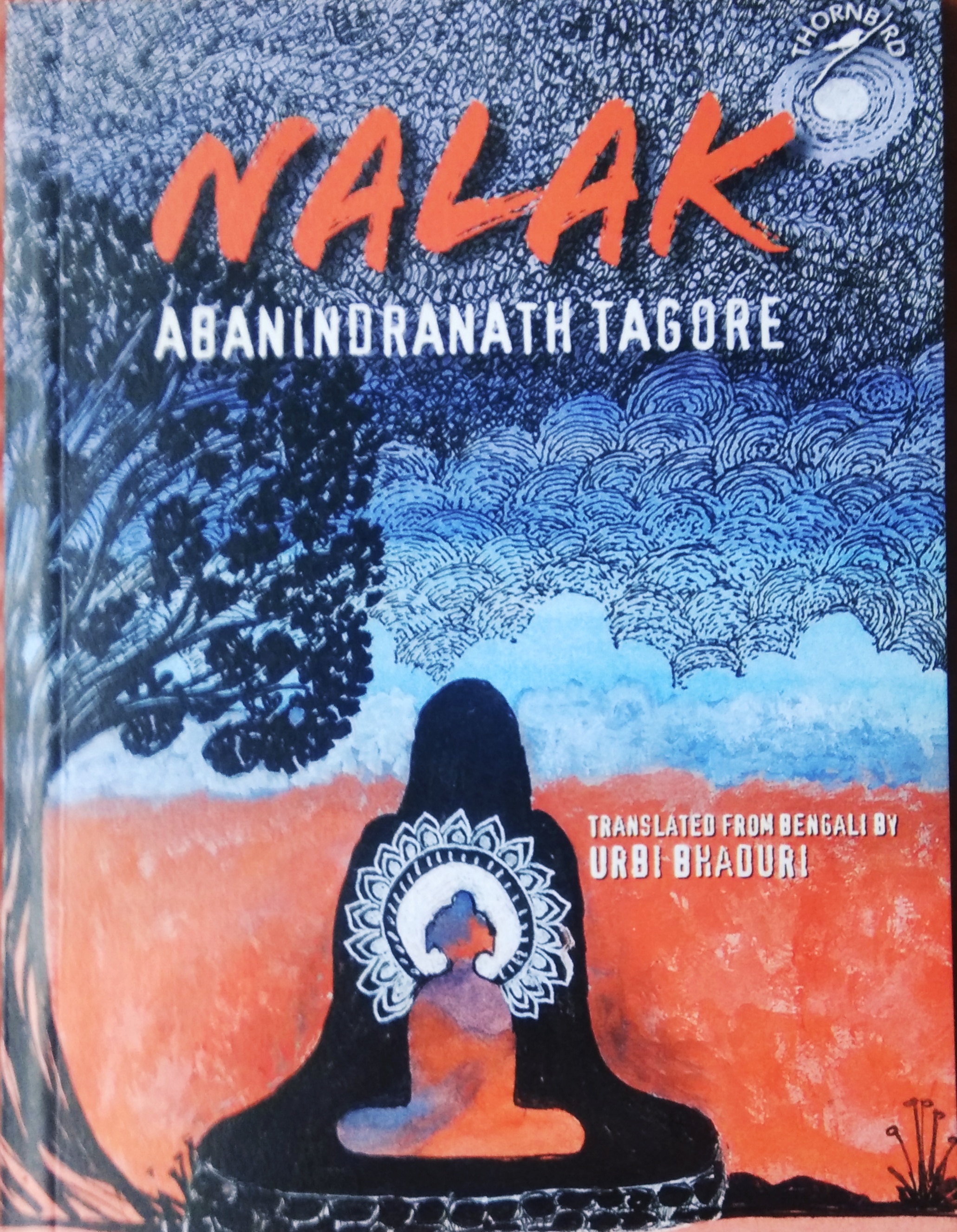 Nalak is the story of a child hermit who covers the life story of Lord Buddha. But the recluse is depressed because he could not meet the Lord. Abanindranath Tagore (1871-1951), the doyen of modern Indian Painting and Art, infuses the story with poetry and color, to turn it into a classic.
Tagore was an artist and writer from the well-known Tagore family and a nephew of  Rabindranath Tagore. The principal innovator of the Bengal school of art, he created a distinctive Swadeshi style of art at a time when only western models were being imitated and practiced in contemporary India. He revitalized Rajput and Mughal art into ethereal watercolors, and his later works incorporated Chinese and Japanese influences as well. Abanindranath was Bageswari Professor of Oriental Art at Calcutta University and his writings and lectures on art remain relevant even today.
Abanindranath's literary works, of delight to children and adults alike – Buro Angla, Khirer Putul, Bhoot-Potrir Deshe, Nalak, and Raj Kahini – are striking because of his magnificent vision. His imagination was brought alive by his singular ability to paint pictures with words.
As the blurb says, 'the story of the Buddha is well-known, yet the original Bengali story of Nalak by Abanindranath remains etched in your mind because of the sheer lyricism of storytelling and the way in which the journeys of the Buddha and the young village boy Nalak are traced parallelly throughout.'
They are like Rumi's lovers. Here the renowned painter takes the reader through a wonderful narrative: Nalak's coming of age, his quest to find the Buddha, the joys and sacrifices along this unattainable path. As in unhappy love, Buddha and Nalak never actually cross paths, missing each other by a hairbreadth. Nalak comes back to his mother at the end.
Nalak is often treated as a book for children but it far transcends that label. It is deeply moving and profoundly philosophical.
The English translation of Nalak by Urbi Bhaduri is equally brilliant. Urbi Bhaduri did her Masters in English from Jadavpur University and has been as a writer, editor and translator freelancing with publishing houses, newspapers and holding experiential workshops on poetry, memoir, self-discovery.
The English rendering by Bhaduri flows like a rumination with restrained pauses. Although the lyrical quality of the original text and the intrinsic visual appeal in Abanindranath Tagore's descriptions is hard to be portrayed in translation, yet they have been vividly captured in the translation.
NALAK
Abanindranath Tagore
Tr. Urbi Bhaduri
Niyogi Books/Thornbird
Okhla Industrial Area – I
New Delhi -110020