By Prof Ujjwal K Chowdhury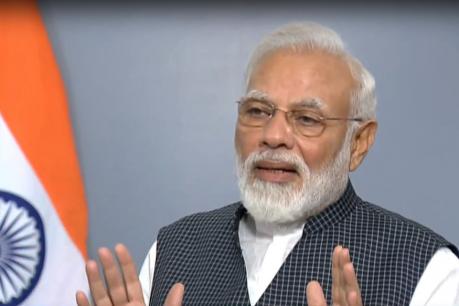 The Prime Minister Narendra Modi addressed the nation on Kashmir issue, speaking the right words, echoing assuaging sentiments, and calling for peace and development. Here are his top ten statements, and the counter questions on them.
"The people of Jammu and Kashmir and those of Ladakh were being denied their rights. But a new era has now dawned on Jammu and Kashmir. Now every citizen in the country has equal rights and responsibilities.": PM Narendra Modi.Who has denied their rights? National Conference which was Congress partner all along? Or PDP, which was BJP partner in the last state government? Terrorists? That is for central governments to counter. In fact, Art 370 gave a few additional rights to people of J&K, now taken away. How do all Indians have equal rights when Indians from other places still cannot buy land, do business, or settle permanently in several states of India in Northeast and Himalayan part of North India? Yet, now others can do so in J&K which may alter the demographics of the region and make locals more vulnerable.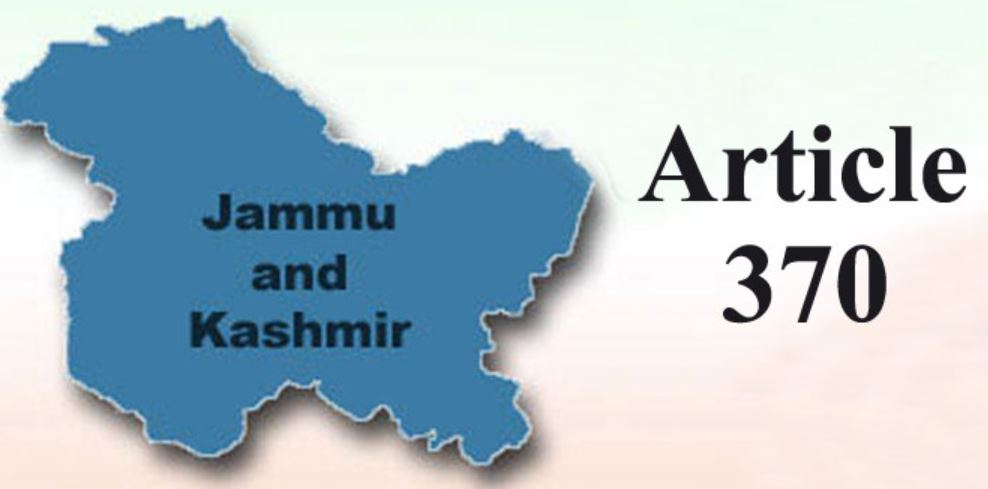 "There are times when things become stagnant and they don't change. Articles 370 and 35A were harming the people of Jammu and Kashmir, and they were being used as a tool by Pakistan. Nearly 42,000 innocents died in the last 30 years". : PM Modi
How were these laws being used by Pakistan? Pakistan was funding and training terrorists who were dismissive of Article 370, in fact. It was the repeated use and abuse of AFSPA law by Indian state and the terror attacks with Pak support which were making Kashmir stagnant. Surely people died due to terrorism and militancy, but how is Art 370 responsible for that? In fact, militancy in Kashmir was helping Pakistan to get more aid from the West and arms from China, helping local politicians get some Delhi or Pak patronage, helping terror network with funding and training from Pakistan (& China), and helping Indian Army have AFSPA cover and Central government an unusually stronger say in the state. Only the common people were on the losing side sandwiched between these vested interests of various proportions.
"Jammu and Kashmir didn't develop at the pace it rightly deserved, but its people will have a brighter future now. The parliament used to pass laws that benefit the people, but Jammu and Kashmir could not benefit from them because of Article 370." : PM Modi.
Just a set of comparative figures of J&K and PM Modi's home-state Gujarat. Life expectancy at birth is 74 years in J&K, 69 in Gujarat. Under five mortality rate is 38% in J&K and 44% in Gujarat. Ratio of above 15 years with at least 8 years of schooling is 87% in J&K and 75% in Gujarat. Ratio of underweight children is 17% in J&K, 39% in Gujarat. Ratio of rural population below poverty line was 12% in J&K in 2012, and 22% in Gujarat. Wages of male rural labourers in 2012 were Rs.209 a day in J&K and Rs.116 in Gujarat. All these, in spite of long-drawn terrorism, militancy and State excesses in the region. So who needs more 'special care'?
"The 1.5 crore people of Jammu and Kashmir did not even benefit from education laws drafted for the entire nation. Children in Jammu and Kashmir didn't even get the right to education. What was their crime?" : PM Modi.
As figures above show, school-going students are far more in J&K than even Gujarat. And their education has been hampered by repeated curfew and restrictions for right and not so right reasons over 30 years. State and Central governments should have contributed to education and healthcare here in a much bigger way.
"There are laws to prevent atrocities against Dalits, but they couldn't help Jammu and Kashmir. There are laws to protect minorities, but none in Jammu and Kashmir. Workers there never got their guarantees and rights. But things will get better now that Articles 370 and 35A are history." : PM Modi
Kashmiri society has almost no Dalits, and the proportion of Dalits in Jammu is also much lesser than North India due to predominance of Pandits. Workers' minimum wages in J&K are far higher than those of many Indian states. Dalit exploitation among workers, hire-and-fire approach etc are far lesser in Kashmir.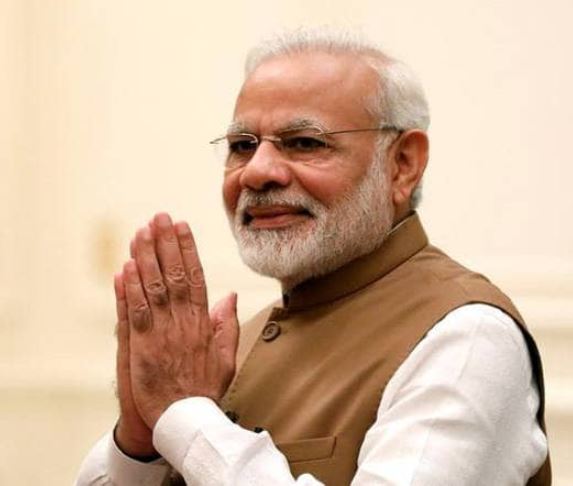 "I don't think there will be a need to keep Jammu and Kashmir as a union territory for long, although the status will be retained for Ladakh. Jammu and Kashmir will touch new heights of development and attract people from the world over.: PM Modi
If J&K would not be a union territory for long, then why demote now far down from constitution protected special status? The will of the people represented through Legislative Assembly, usurped by the Governor after forced dissolution of the elected Assembly (remember, that NC-PDP joint letter not reaching Governor due to 'No Fax Machine working in Rajbhawan' lie?), and Governor's rights usurped by the Centre, then using majority in Parliament, ruling party deprived the rights of the region and demoted it to two union territories. Yet speaking of 'protection of rights'? And their own interest being guarded by locking them up in homes for 5 days now? If this measure was in Kashmiri interests, why lock them up, and arrest even moderates and pro-Indian politicians?
"I urge businesses to come forward to develop the region, because we need to take its products across the world. Ladakh has a huge potential for eco and religious tourism, and it can also be a solar power hub." : PM Modi.
Is this an invitation to Indian and MNC big business to come and exploit the natural resources and pollute the culture there and make super profits, while locals remain at subsistence level, as in many Indian states? Where are the promises of Rs.10,000 crores worth development package given by PM Modi along with CM Mufti Mohammad when PDP-BJP government came to power as an alliance only five years ago?
"Many policemen and officers have died over the years. They all dreamed of a better Jammu and Kashmir. We have to work to achieve their dreams. I thank and congratulate the security forces, the police and the administration for everything they have done." : PM Modi.
Why not give Rs.1 crore to their kins as done by the Delhi government actually in many cases of deaths on duty? Why mere words? Shah Faesal (35), who topped the Indian Administrative Services (IAS) examination in 2010, even resigned from the government services, citing "marginalization and invisiblization of around 200 million Indian Muslims at the hands of Hindutva" as a reason. So, has the administration been happy with strong arm tactics of the Centre (Congress and BJP governments included)?
"The situation will normalise soon, and the difficulties will reduce correspondingly. You will continue to have MLAs, you will continue to have a cabinet, you will continue to have a Chief Minister. The only thing you won't have is terrorism." : PM Modi.
They already had MLAs, cabinet and government, now taken away forcibly and through lies recently by the same government which is promising these to Kashmiris today. And, after changing their status literally at a gun-point, why this presumptuous statement that terrorism will die? History shows, when coerced, every society has gone towards more violence and terrorism.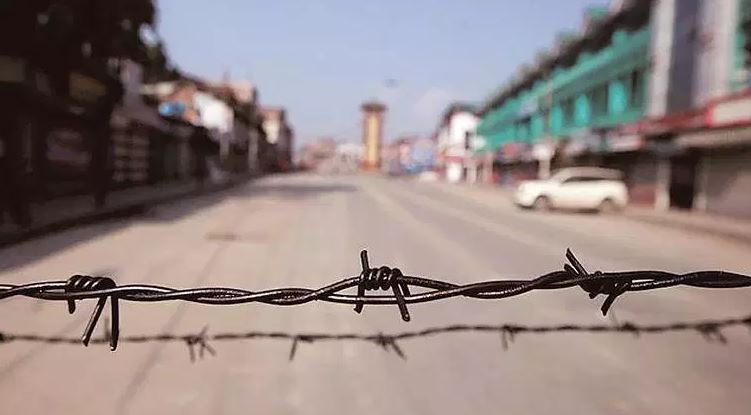 "Some people opposed the government's move, and I respect their opposition. That is essential in a democracy. But I urge them to act in the nation's interests, and help the government in creating a new environment of peace and development in the region." : PM Modi.
Where is the space for opposition and the contrarian view? Not a single voice of a directly affected Kashmiri from the valley in any national TV or paper now as all are under lock down. No doubt all should contribute towards peace and development.
Jammu & Kashmir's statehood needs relook, and humane touch to assuage grievances must replace the use of brute force in the valley. We have denied their rights decided by the leaders of 1947-50, and plebiscite as promised was never held. If PM Modi means what he says (unlike his heady BJP-PDP alliance bonhomie days), there must be visible action on ground to ensure the free movement and dignity of general Kashmiri citizens. The Eid should not be a dark Eid in the valley this year.
The author is a noted media academic and columnist, and currently the Pro Vice Chancellor of Kolkata based Adamas University.