OdishaPlus Bureau 
In the month of July (Ashadha Shukla Dwitiya) Rath Yatra or Car festival begins. The first day begins with 'Chera Panhara' just before the divine trinity begin their journey to their aunt's house.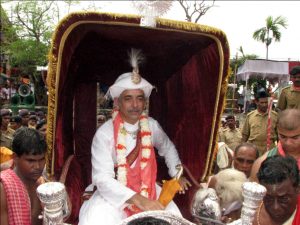 The tradition of Chera Panhara was started by King Purushottama Deva and is it still continuing. It is the most known ritual associated with the Jagannath Puri Rath Yatra. During the festival, the Gajapati King sweeps all around the deities and chariots. He then cleans the road with a gold-handled broom and sprinkles it with sandalwood water. It is believed that this action bridges the gap between the rich and the poor, the low caste and the high caste and sends out an important message about the dignity of labour.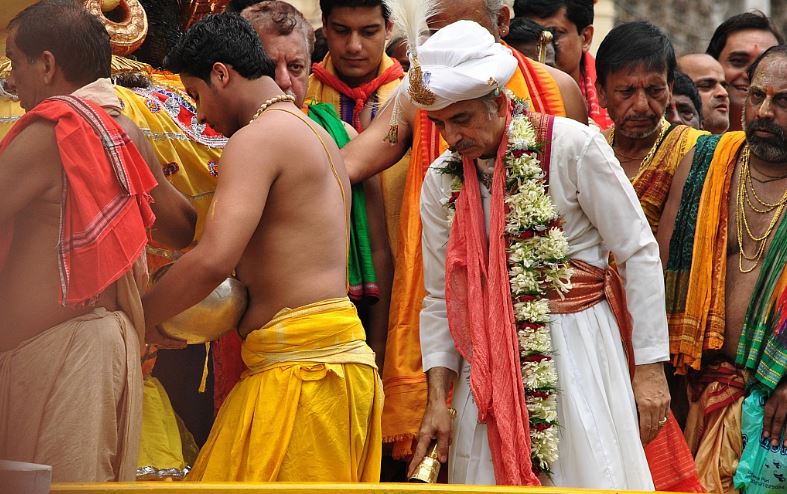 Maharaja Dibyasingha Deb is currently the Gajapati Maharaja. Gajapati Maharaja is the "adhyasevak" treated as the first and foremost Servitor of Lord Jagannath. The "adhyasevak" of Lord Jagannath is also identified as the Thakur Raja of Puri. According to some customs he is also considered to be the living reflection of the Lord. He is the chairman of the Shri Jagannath Temple Managing Committee.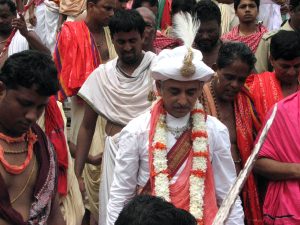 Watch all the videos of 'Shree Jagannath Rath Yatra' here: