OdishaPlus Bureau
General Election 2019 Verdict to stage political turmoil with Naveen at the centre stage!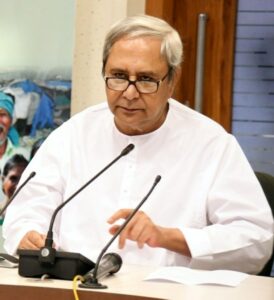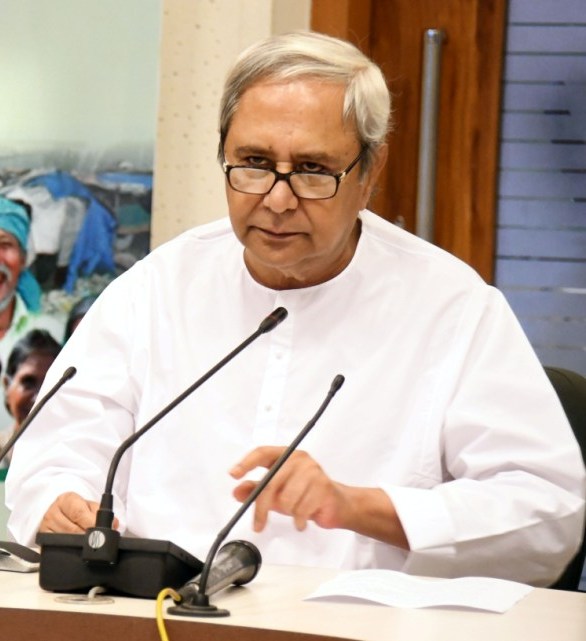 The upcoming result of 23rd May has aroused a number of debates both in public and private forums about the futuristic stand of Biju Janata Dal. Questions galore around the way ahead; whether it will ally with UPA, NDA or again resort back to safe policy of 'equal distance' !  As the doubts ponder over the sky of shrouded mysteries, BJD's answer continues to be in the spirit as usual; as it says "Be patient till the result".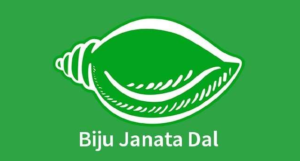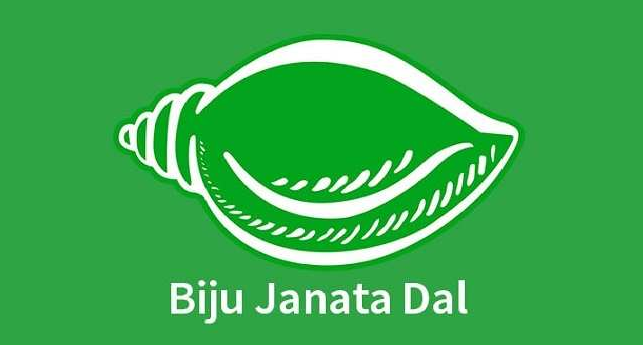 Sonia's Letter
The letter by UPA's Chairperson Sonia Gandhi, on the verse of declaration of result has ripple effects on the national political scenario. Sonia's appeal to all anti-Modi sectors have fuelled discussions regarding the emerging changes in the political equations.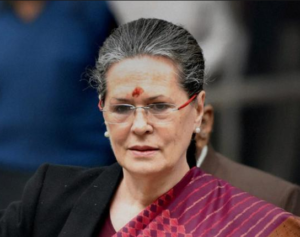 Right on the day of declaration of election results Sonia has convened the meeting of leaders countering Narendra Modi to discuss the future strategies. Prominent among the leaders are Jagan Mohan Reddy, the YSR Congress Chief; TDP's Head Chandrababu Naidu, TRS's Chief K Chandrasekhar Rao and BJD Supremo Naveen Patnaik .
While YSR Congress and TDP eye on the election results and future state of political parties, the prime discussions surround the next move of BJD.
So now all eyes are on Naveen on his decision whether to attend the meeting abiding by Sonia's appeal or stay aloof.
"Such discussions are usual during elections. As the election season is on such speculations are natural to hover around. We are waiting for the verdict. Our President will take a stand on party's future action. During election our leader has predicted that regional parties will give a decisive turn to this general election", said BJD spokesperson Prastap Deb.
But no clear picture emerges on the realistic moves of BJD in the coming future.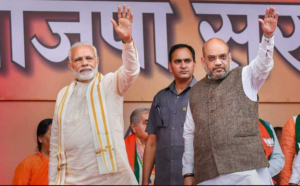 Applauses by Modi and Amit Shah
Everyone is aware about the tussle of words between BJP and BJD during the whole course of election. Modi and Amit Shah vehemently criticized Naveen on the soil of Odisha itself. Naveen also kept no stone unturned to retort back.
But the cyclone 'Fani' has set right the BJD-BJP equation during the ongoing election process. Modi on his post cyclone survey tour has lauded Naveen along with providing the relief assistance of 1000 Crore. Amit Shah has also not failed behind to praise Naveen.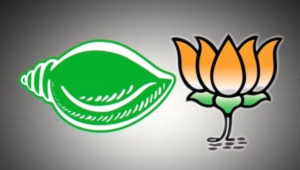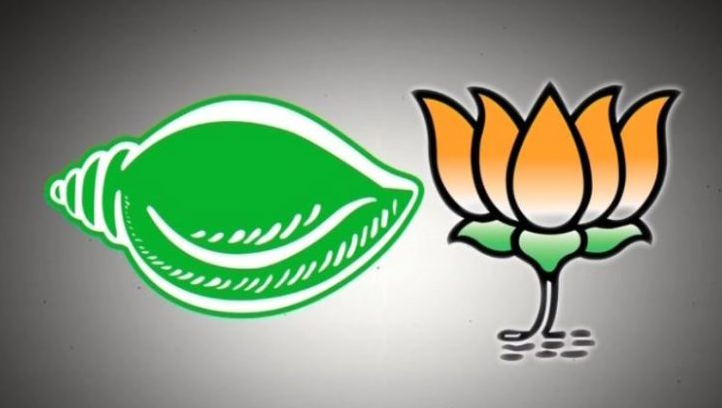 The praise indirectly indicates BJP's intention to carry BJD along in its journey. Or else, it is being discussed that the anti Naveen stand exhibited by Modi and Shah would not have dwindled in to oblivion even after the election.
Whether BJD will join Sonia's Meeting?
Since Modi became the PM in 2014, BJD has been incessantly chanting the mantra of 'equal distance' as Naveen and his leaders were saying to have maintained safe distance from both NDA and UPA.
But during election of the President and Rajya Sabha Vice Chairperson, passing of GST Bill and vote of confidence, BJD's move in support of NDA had not only created a new equation but also been critiqued by Congress.
Earlier also Sonia called for such a meeting of anti Modi forces in her residence which was attended by over 12 parties. Then BJD preferred to stay out.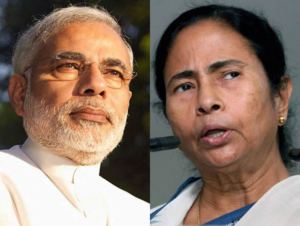 In Kolkata also Mamata Banerjee also led a campaign for and on behalf of all anti Modi forces to unite which was supported even by Congress but then also BJD stayed aloof.
Kamalnath to Pacify Naveen
For his constant non-Modi stand, Naveen was invited by Sonia for 23rd meeting. But it is doubtful in view of Modi and Shah's appreciation for Naveen.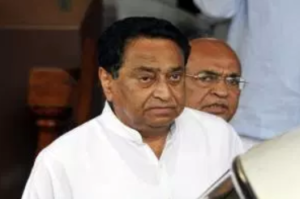 So the CM of Madhya Pradesh Mr Kamalnath has been entrusted with the task of moderating Naveen's stand in favour of the proposed union of anti-Modi forces. The task has been entrusted to Kamalnath by Sonia as he was Naveen's classmate at Doon in the early school days.
Since inception BJD has been exhibiting anti-Congress attitude. In the beginning BJD was a part of NDA. After the collapsing of the coalition in the wake of Kandhamal issue in 2009, BJD has been marching all alone. So in coming days, which allies BJD will be banking upon has been the food for political cross talks.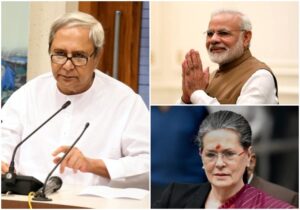 It is apt to mention that Odisha is also having a ground breaking election as serious speculations about the people's verdict amidst 20 years of Naveen's rule is in the air. Modi and Sonia with their doors open have been equally complemented by Naveen saying that he is also open to any invitation that is conducive for Odisha's growth prospective.