Bhaskar Parichha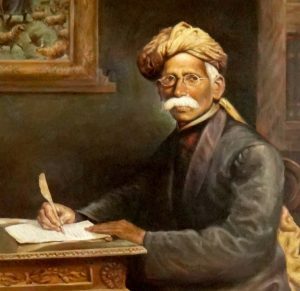 ENTREPRENEURSHIP IN ODISHA BEGAN WITH MADHUSUDAN DAS. HE WAS THE PIONEER IN INTRODUCING THE FIRST STEAM FACTORY WITH SCIENTIFIC APPLIANCES TOWARDS THE END OF 19TH CENTURY. BUT THE TWO INDUSTRIAL CONCERNS WITH WHICH MADHUBABU'S NAME IS INVARIABLY LINKED ARE 'ORISSA ART WARES' AND 'UTKAL TANNERY.'
Madhusudan Das was the moving strength for about a half century in Odisha's political, economic, and social life. The fifty years – beginning his return from Calcutta in 1881 till his passing away in 1934 – witnessed unparalleled devotion in the making of a modern state. Madhusudan's effort to re-vitalize the province began with some bold initiatives in the field of industry and capital.
In the nineteenth century, Odisha had a prosperous industrial base. The weaving of Cotton cloth, Silk, Brass and Bell metal, Filigree, Leather constituted the core of the rural industry. But they had all vanished and by the beginning of the 20th century, only a few survived in the hinterland.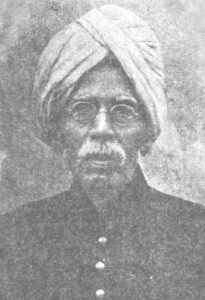 Entrepreneurship in Odisha began with Madhusudan Das. He was the pioneer in introducing the first steam factory with scientific appliances towards the end of 19th century. But the two industrial concerns with which Madhubabu's name is invariably linked are 'Orissa Art Wares' and 'Utkal Tannery.'
Much before anyone had thought about establishing a factory in Odisha, Madhubabu set up the Orissa Art Wares in 1898 in his own backyard. Some one hundred artisans learnt the trade and were employed in the factory. Incredibly fine and artistic pieces sliver filigree items tumbled out of this factory. Besides silver filigree, workers laid their hands on gold, ivory, horn, brass and wood. In 1902, Lieutenant- Governor of Bengal Sir John Woodburn visited the factory and was impressed by the superb quality of the products.
Madhusudan succeeded in reviving traditional arts of Odisha and tried to introduce modern machines. But as luck would have it, the workshop sustained heavy losses. Because of poor management, it was finally closed. This made Madhusudan try something else.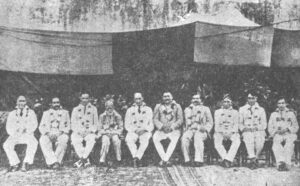 Then came Utkal Tannery in 1905. Spread over an area of 40 acres near the Cuttack railway station, the intent of this unit was to tan leather available in Odisha's hinterland and produce high quality shoes. Madhubabu spent a lot of energy, time and money to make it a resourceful industrial entity of that time. With modern gadgets, skilled tanners and shoe-makers Utkal Tannery manufactured top class footwear. JG Kunming who had done a survey in the Bengal presidency in 1908 found just three factories employing 50 workers in the whole region. Utkal Tannery was one of them which also earned fame across the globe. Even Mahatma Gandhi had appreciated the tannery saying it was a practical step towards addressing the problem of untouchability.
One great thing about Utkal Tannery was Madhusudan ensured quality. At times, he rejected huge consignments even if he found minor defects in the products.
In a sense, Madhusudan was quite ahead of time and much before Total Quality Management (TQM) became an accepted way of life in management, Madhubabu had tried it out. Also, Utkal Tannery was the first registered company in Odisha and Madhusudan the first ever Managing Director.
Utkal Tannery faced severe financial loss and commercially it was a disaster. Madhubabu wanted to make it a joint-stock company. Attempt was made to pool in shareholders from Bengal and Bihar, but the shares were not sold as expected. It was put to auction in August 1925 and two years later Madhusudan was declared insolvent. Fame could not save the tannery.
True, Madhubabu had to ultimately give up the business enterprise. But he surely broke new ground.