Dr Khusi Pattanayak 
Guns & Gulaabs (Hindi, 2023) is crazy, whimsical, and an ode to the popular culture of 80s and 90s. The title itself is an alliterative translation of the prominent 80s rock band, Guns and Roses.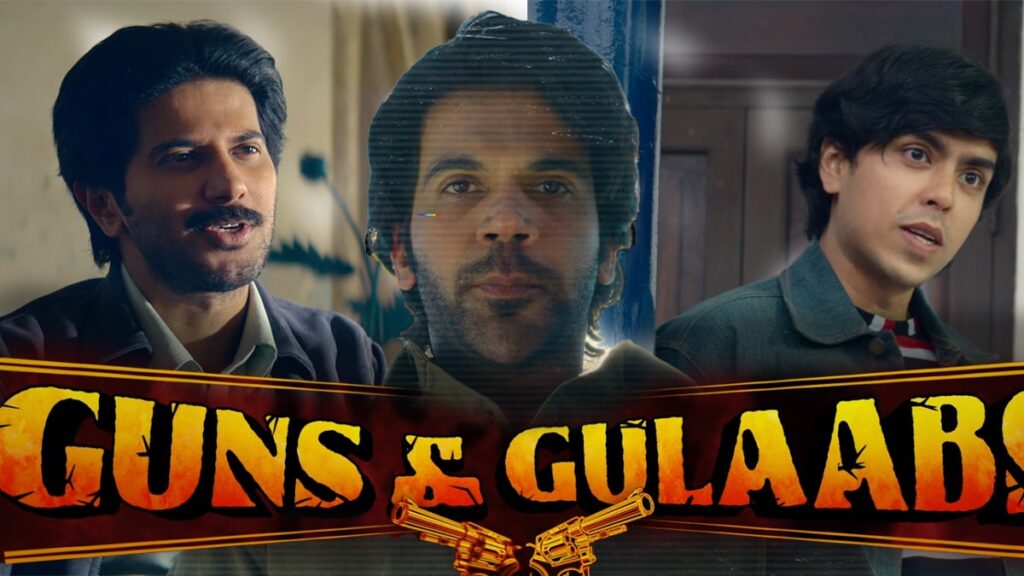 The wild world of Guns & Gulaabs does not explicitly highlight the timeline in which the story is set. But presence of STD/ISD booths, Gold Spot, cassette players, Bryan Adam's music, Aashiqui's (1990) title track, reference to Jahnkar Beats, a song by Kumar Sanu, ambassador car, and a character sporting Sanjay Dutt's Khal Nayak (1993) hairstyle, safely places the series within a certain era.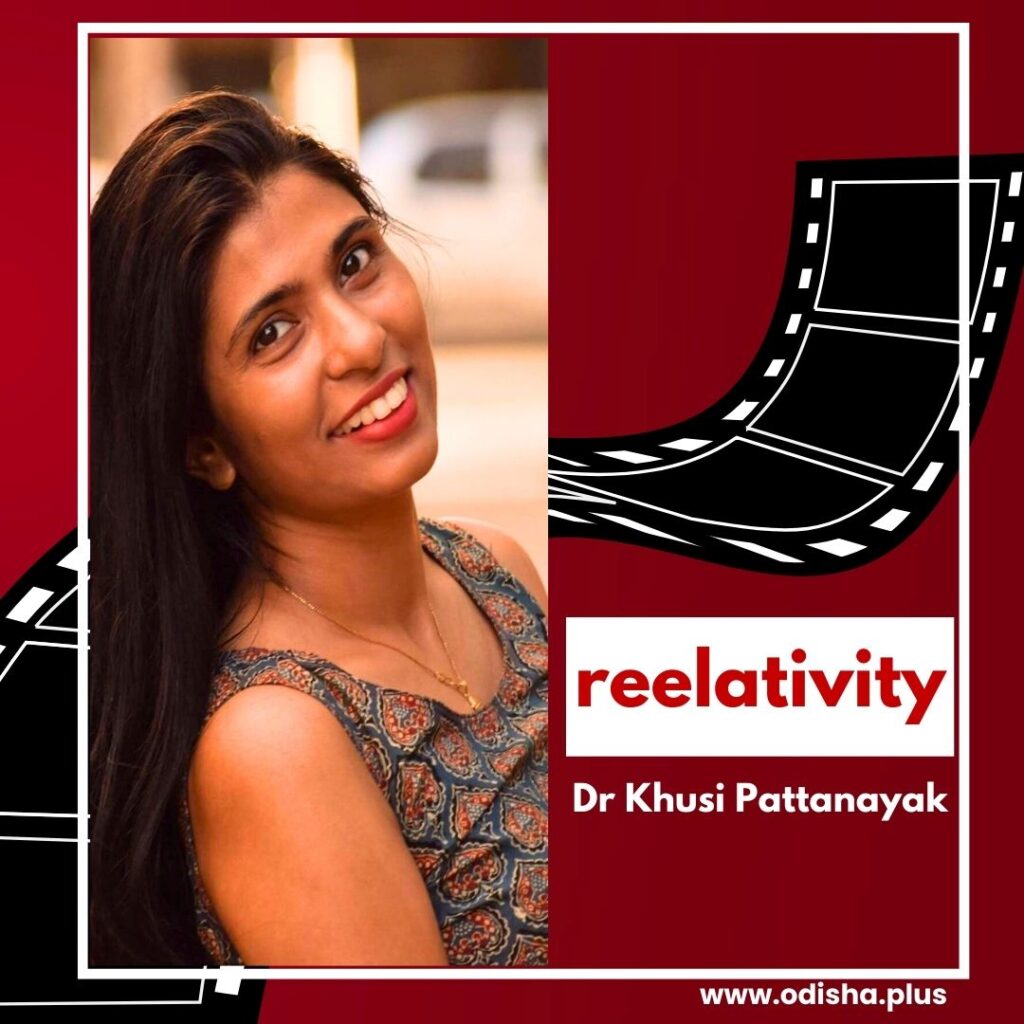 Guns & Gulaabs revolves around tussle of power; love; and complexities of relationships. There are troubled father-son equations; unrequited love; adulterous equations; and a quest for acceptance of self.
The thriller serves a generous dose of action. Aejaz Gulab's stunts are neither over-stylised nor unfamiliar, they just reverberate the high punches of the period in which the story is placed. The background score grows organically with the ebb and tide of the plot twists adding to the Raj & DK style of filmmaking.
Together, the camera and visual effects team have created some stunning memorable frames; especially the minimalist and the close-up shots. Uttarakhand (where the series is primarily filmed) looks pristine – a stark contrast to the corrupt human world of Gulabganj (an actual location in Madhya Pradesh). The make-up and costume department are consistent, providing a unique persona to the characters on screen.
The end credits are innovative and clever. They deserve to be watched at least once, especially the homage to Satish Kaushik.
Rajkummar Rao and Dulquer Salmaan are good but Adarsh Gourav and Gulshan Devaiah are absolutely entertaining. T.J. Bhanu, Satish Kaushik, and Vipin Sharma pull off their roles with ease. The child actors – Krish Rao, Tanishq Chaudhary, Araham Sawant, Suhani Sethi, Adrija Sinha – are impressive.
Needless to say, most of the performances were memorable because the actors had some powerful characters to portray.  Rajkummar and Dulquer might have delivered something similar in past. But not Devaiah. His 4 Cut Atmaram is fresh and delightful. It is good to see both Devaiah and Varun Badola getting more scripts to experiment with. Adarsh Gourav had a difficult role to essay. He does it with aplomb.
Guns & Gulaabs orbits around a world of men where women barely exist or remain only on the sidelines. But the ending clearly indicates that the next season will unfurl the flags of feminism and minority rights issues will be highlighted.  Of course, there will be a new season! Guns & Gulaabs ends with enough room for a Season 2 – Panna Tipu still awaiting to know what his father's last words were, 4 Cut Atmaram getting a new lease of life (again!) and Ganchi Jr. surfacing in an unexpected form.
The major problem with Guns & Gulaabs is its screenplay. It is half-backed and underwhelming. The hyperlinked stories do not work. The subplot about the school kids is charming and real. Crush on teacher, falling for class monitor, writing love notes, hating / impressing the new girl in the class, a cutesy Hindu-Muslim love story, relying on FLAMES to identify life partners – everything is perfect at the surface level. Because their absence from the script would have in no way harmed the general flow of the storyline. If anything, they only drag and distract.
There is no explanation to the randomness of the length of each episode and sudden change of narrative style in the final chapter (along with insane repetition). Guns & Gulaabs required a crisper and smarter editing. This is no Family Man or Farzi. The series undoubtedly lacks Raj & DK's artistic touch.
Just a random trivia, two onscreen pairs get repeated here. Shreya Dhanwanthary and Dulquer Salmaan – they had previously collaborated in Chup (2022); Rajkummar Rao and Adarsh Gourav – in a power reversal mode from their The White Tiger (2021) days.
If you are a fan of crime thrillers like Gangs of Wasseypur, Mirzapur, or black comedy like Delhi Belly, Ludo, you can watch Guns & Gulaabs on Netflix.
(The author is an internationally published writer & corporate communication specialist. Views are personal)