OdishaPlus Bureau
Utkal Chamber of Commerce & Industry Limited (UCCIL), organized a brainstorming session on 22nd July 2023 to discuss "The Role of Carbon Offsets in the Net-Zero Journey."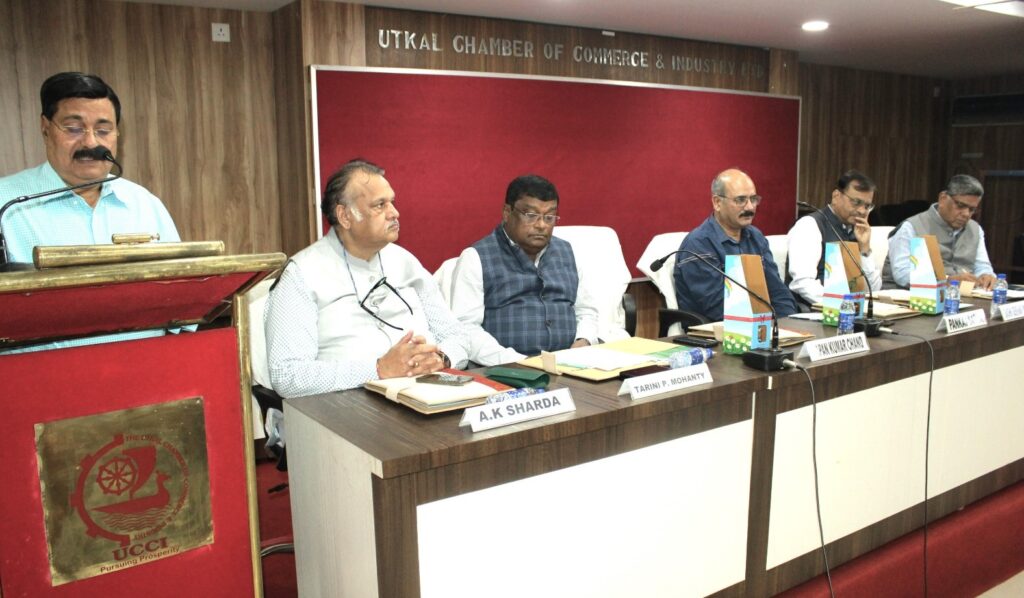 The event was conducted in collaboration with experts from Delhi, Bengaluru, and Hyderabad, including VEDA Climate Change Solutions, South Pole, and Say Trees Environmental Trust, renowned consultants to various carbon funds. The gathering brought together participants from various industries, academia, and climate change experts.
Dr. Tapan Kumar Chand, President of Vedanta Limited while presiding over the meeting, emphasized the responsibility of industries to disclose and quantify their emissions accurately.
The Guests of Honour included Pankaj Satija, Managing Director of Tata Mining; Sashi Sekhar Mohanty, CEO & MD of Essar Minmet; and Arun Kumar Bansal, IFS, Addl. DG (FOREST) Retired.
In his speech, Sashi Sekhar Mohanty emphasized the importance of focusing on the green journey rather than just the destination. He highlighted that nature has already provided solutions to many problems caused by human activities, such as the seas and forests, and urged everyone to listen to nature with sensibility and sympathy.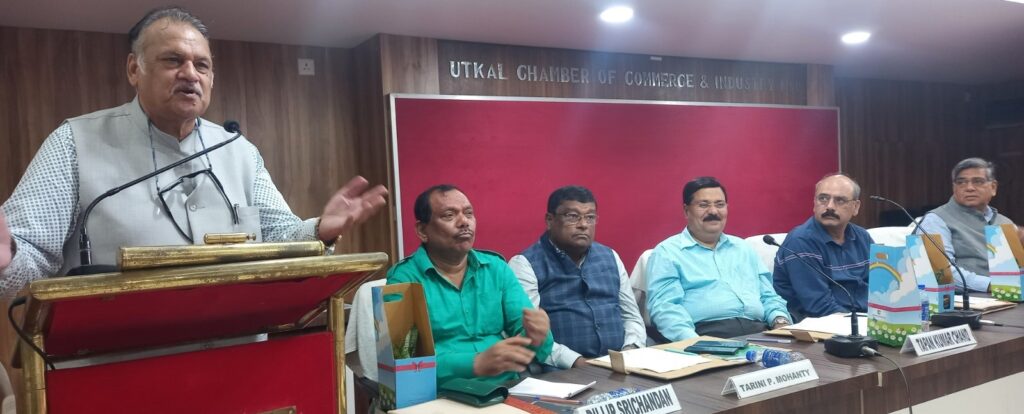 Pankaj Satija pointed out that human evolution was possible due to the support of nature, and now it is our responsibility as the civilized species to intervene and protect our environment.
Speaking on the occasion, Arun Kumar Bansal cautioned that plans for carbon-offset should not be seen as a license to emit more carbon.
Dilip Srichandan, Founder President of Prerana and Green Army, and former MLA of Khurda, shared examples of his work in promoting and preserving green cover in Odisha.
It was unanimously agreed that the issue of achieving Target Net-Zero should be widely advocated in various forums to raise awareness and encourage voluntary efforts to reduce carbon footprints in personal lifestyles. Industries should also take a proactive role in curtailing carbon emissions and supporting this national program.
During the event, the knowledge partners Veda CCS, SayTrees ET, and SouthPole made audio-visual presentations, addressing global and local issues and proposing ways to tackle them.
Members from Odisha Environment Society, Society of Retired Forest Officers, and AIC Nalanda, along with speakers from Tata Mining Ltd. and Jindal Stainless Ltd, also delivered their view on the topic.
The program was coordinated by the Honorary Secretary of UCCIL, Ashok Kumar Sharda while the President-in-charge of UCCIL, Tarini Prasad Mohanty, delivered the vote of thanks.