Monalisa Dash Dwibedy
Have you ever done something to welcome the spring? Spring is the most beautiful of all seasons. Wherever you live, the spring brings you lush greenery with bright leaves, beautiful flowers, buzzing bees, and colorful butterflies. People do many things around the world to welcome spring.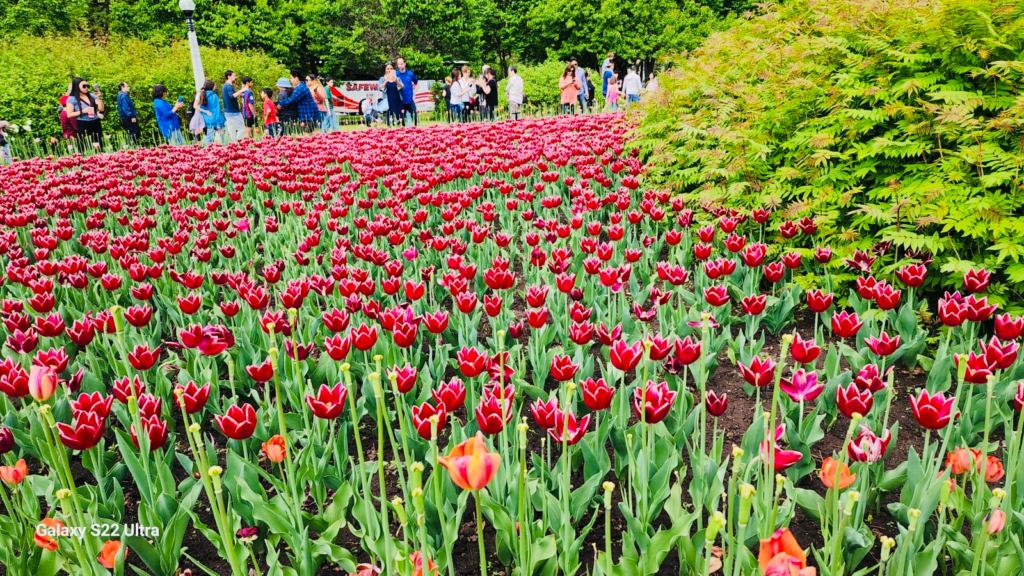 People plan a picnic, visit a local botanical garden, or schedule a spring-cleaning day to get in the spirit of the season. Some others listen to springtime music like songs about flowers, sunshine, or renewal. And sometimes a playful traveller like me drives almost five hours from Toronto to be in the Capital city of Canada to witness the Tulips Festival. The Canadian Tulip Festival celebrates the seasonal flower's beauty and its historic ties to Canada's capital for eleven days in the month of May every year.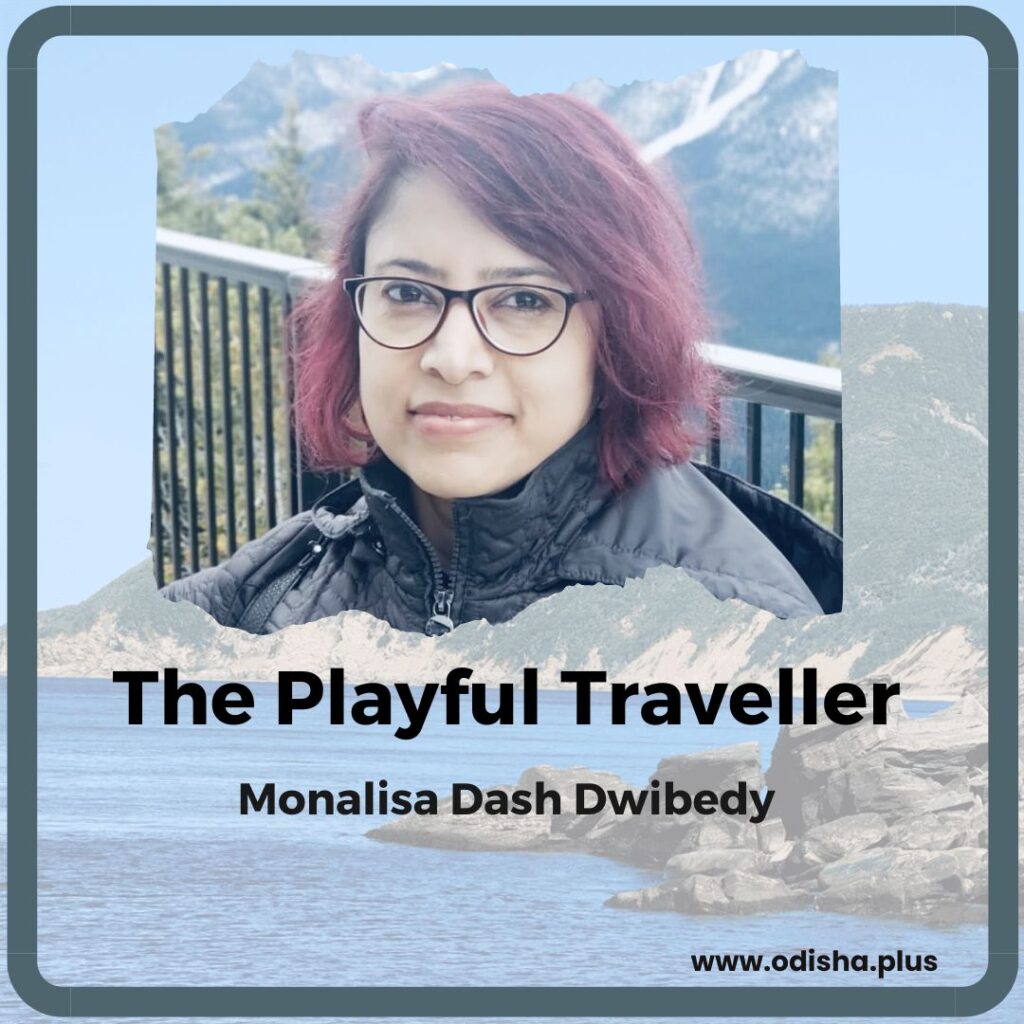 One of the best things about Canada is , the national holidays are wonderfully managed in this country. All national holidays fall on either on Fridays or Mondays so that people get three days holidays ( including Saturday and Sunday) ,which we call a long weekend. Almost every month, you get a long weekend.
If you are in Canada, you must take advantage of these long weekends by doing things that brings you joy. It was Victoria Day long weekend in May when we started our trip to Ottawa on Saturday. From Toronto, taking the quickest and most scenic route possible, the road trip from Toronto to Ottawa covers 450 kilometers of ground and took us around 4 hours 20 minutes to drive. On this drive, you will find scenic parks, beautiful lakeside views, and gorgeous towns , all waiting to be explored!
Since it was raining all the way during our drive from Toronto to Ottawa, we did not halt much along the way, except for food and occasional bio breaks.
 Upon reaching Ottawa, we checked in to our Airbnb at Regina's home around 5:30pm. Regina's home is around ten minutes drive Ottawa's downtown. She was a friendly host and her place was clean. We rented a spacious bedroom with attached private bath on the first floor of her detached home. We rested at the place for a while before driving to Commissioner's part which was the home for the tulips festival. It was still raining a bit, so there were very less crowd at the commissioner's park where over 300,000 tulips bloomed alongside the Rideau Canal's picturesque Dow's lake.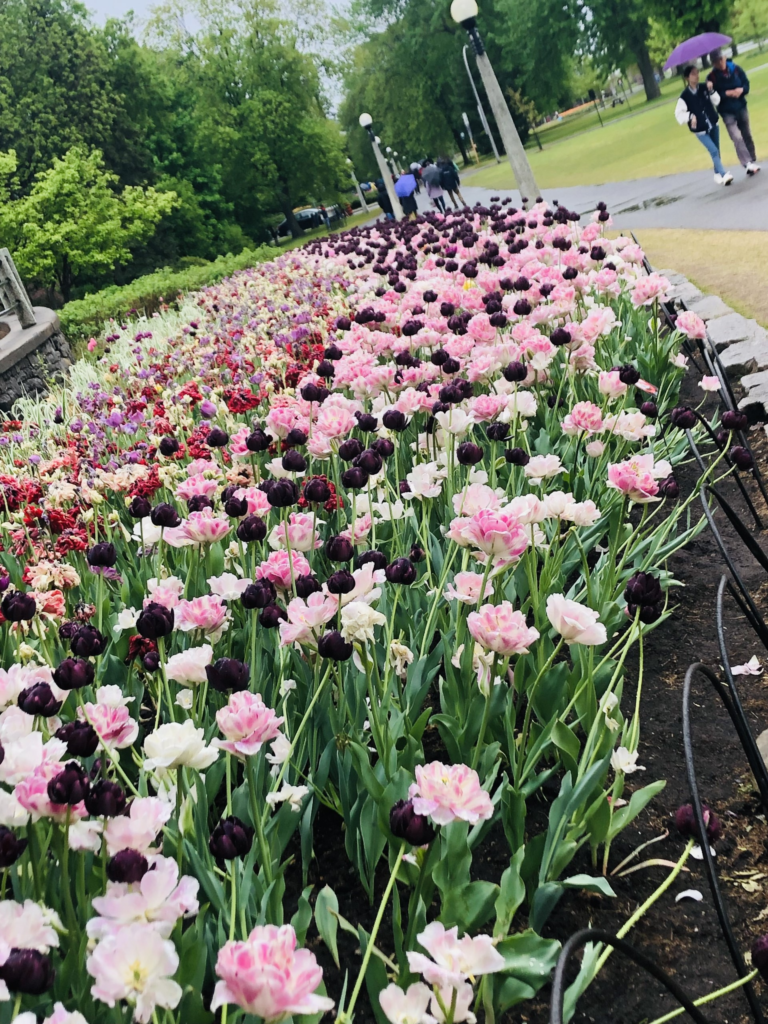 There were many varieties of tulips spread in the park. The sight of tulips was so beautiful and healing, I realized that its true when the scientist say flowers improve emotional health – that the presence of flowers triggers happy emotions, heightens feelings of life satisfaction and affects social behavior in a positive manner far beyond what is normally believed. In addition to their aesthetics, flowers release chemicals called mycobacterium that signals the brain to release serotonin. Serotonin is known as  "feel good" hormone that lifts mood and brings on a sense of calm.
Along the bank of Dow's Lake, there were sitting arrangements for people to relax and enjoy the festival. There were picnic tables as well. We left the park two hours after we strolled along and admired the dozens of different varieties of tulips that were planted in  the park . While we were ther, we noticed that there have guided tours, outdoor movies and the Tulip Boutique. The Tulip Legacy Walking Tour is a professionally guided tour through Commissioners Park, providing visitors with in-depth historical and horticultural knowledge of the different tulip varieties within the festival.
We enjoyed the festival and were back in our Airbnb around 10pm.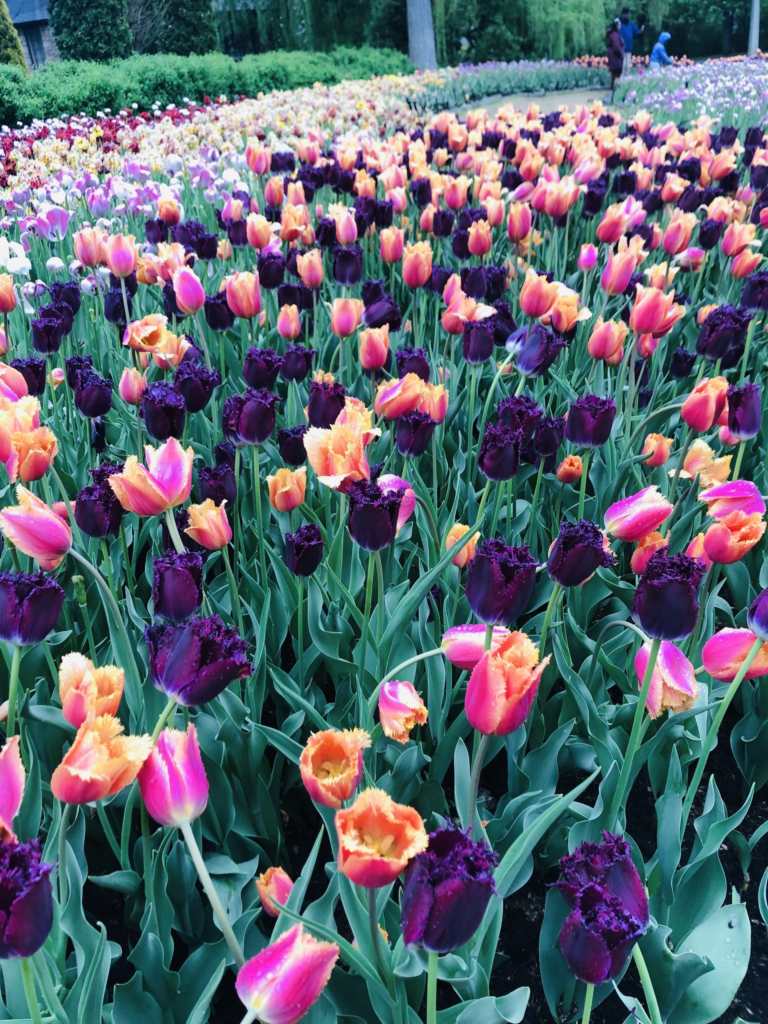 Next morning, it was Sunday, and the god of weather was full of mercy. It was a beautiful sunny day. So, we thought to ditch the car and take the local transit to see the Ottawa city. We rode the city bus to Parliament Hill popularly known as the "The Hill". It is the place on the southern banks of the Ottawa River in downtown Ottawa. Parliament Hill is home to Canada's federal government, where representatives from across Canada gather to make laws that affect the lives of every Canadian.
One can explore the Senate Chamber and learn about the work of Senators and visit the House of Commons Chamber and learn about the work of Members of Parliament. There are several tours available. We looked at the beautiful surroundings of the Hill and read about the history of the place. There were several Tulip patches in Parliaments hill as well.
You can easily explore many of the multi-coloured tulip beds on foot in Ottawa's downtown core. Major's Hill Park, located behind the Fairmont Château Laurier, is home to several impressive flower beds with scenic views of the Ottawa River. This is a great spot to take photos of tulips with landmarks in the background such as Parliament Hill.
From the parliament hill, we walked to ByWard Market, where we did a little shopping and had our lunch. There was a large crowd in the market where people were buying local produce and art works. After lunch we roamed around the Ottawa downtown for a few hours soaking up the festive vibes and learning a thing or two about the capital city of Canada. 
Next we found ourselves on the way to Britannia park beach  in Carling avenue , Ottawa. What a treasure for a city to have such a huge park along the waterfront! There is a large, spacious beach, picnic pavilions, and a children's playground. One of the city's bike trails also runs through the park. Lots of places to play a game, lay on a blanket to read, or simply stroll. And then We saw the sunset there. It was the most beautiful sunset I witnessed so far. The sunset experience was so profound, it will take another five hundred words to tell you what I saw and felt there.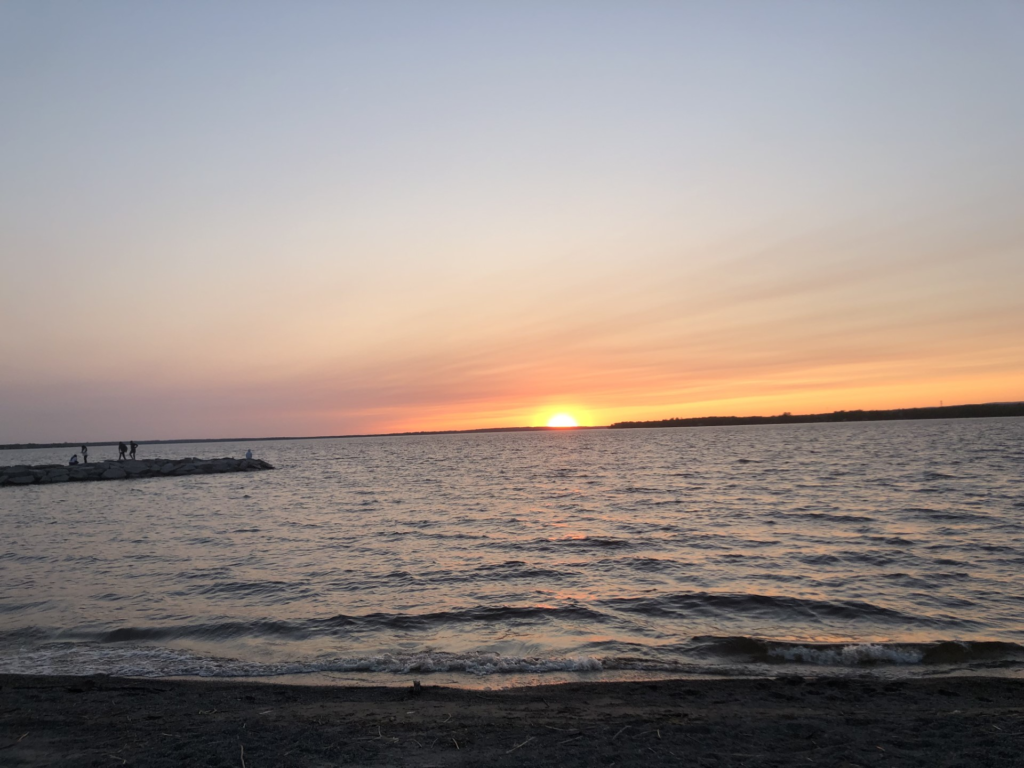 All I can say now is that if you are in Ottawa, never miss the sunset at the Britannia beach. You can thank me later. The next day, we drove back from Ottawa to Toronto. We stopped at Kingston on the way home. It is a beautiful town on the bank of St. Lawrence River and home to thousand islands. About Kingston its thousand Islands , it's  a story for another day .
(The author is an IT Consultant living in Toronto. Views are personal)