OdishaPlus Bureau
An Agri Enterprise Model Center, the first of it's kind in Odisha, being facilitated by Odisha University of Agriculture & Technology (OUAT) and funded by Odisha Mineral Bearing Areas Development Corporation (OMBADC) is slated to be made operational at Sundargarh soon. While reviewing progress of the same, OMBADC Oversight Authority (OA), expressed that this initiative shall accelerate growth of rural agri entrepreneurship in the state.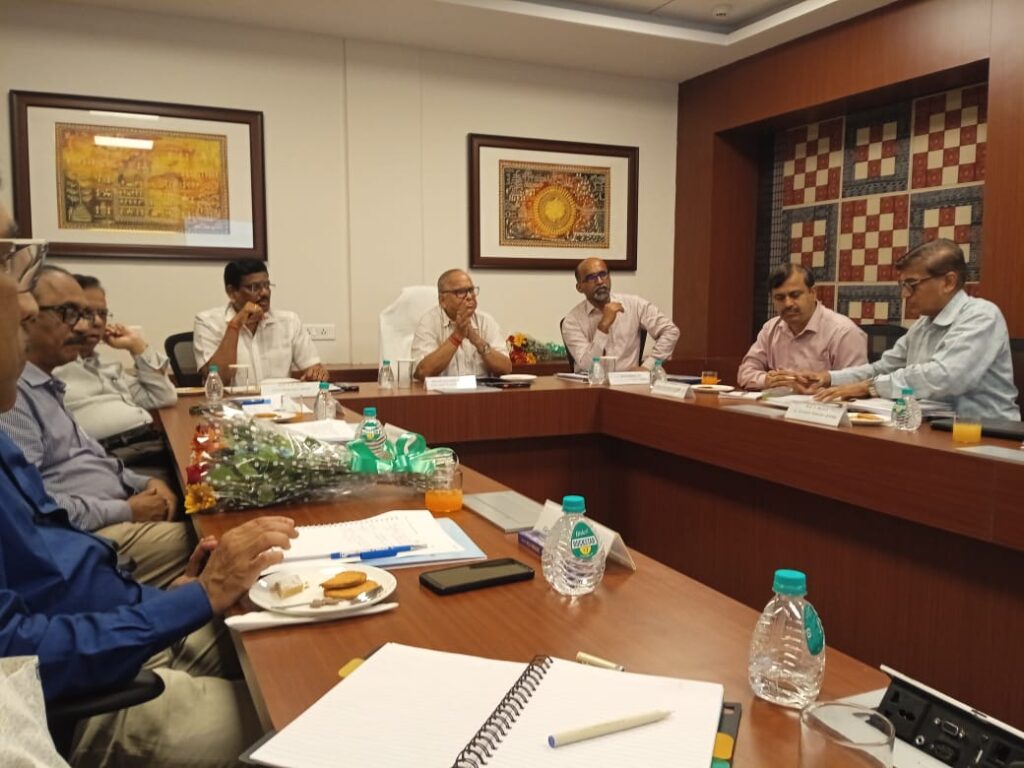 OMBADC Oversight Authority and former Supreme Court Judge Justice Ananga Kumar Patnaik on Wednesday, advised the officials to expedite the work while reviewing the status of OMBADC supported projects being implemented by Agriculture & Farmers' Empowerment Department, Govt of Odisha through OUAT, in a special meeting at Bhubaneswar. He wished to see the first Agri Enterprise Model Center at Sundargarh during his next visit to Odisha.
It was decided during the meeting that an amount of 67.37 crore will be utilized under the program by OUAT in FY 2023-24, for building Centres of Excellence at Regional Research & Technology Transfer Stations (RRTTS) & creating required infrastructure at Krishi Vigyan Kendra (KVKs) across OMBADC districts in Odisha. OUAT is working in the areas of technology transfer, developing facilities, training & certification, incubation and handholding for the target beneficiaries as part of the vision augmenting the ecosystem.
Dr. Sanat Mishra, Senior Scientist OUAT informed that the Capacity Building exercise of farmers and youth in the target areas has been accomplished while the design of infra projects has been completed. Further work shall be initiated through the identified agencies soon. Moreover, a one-year certificate course on agri entrepreneurship covering the domains like Agriculture, Horticulture, Veterinary Science and Fisheries is scheduled to be launched by the university in August to skill rural youth.
The Oversight Authority (OA) advised the officials of OUAT to organise exposure visits of officials to West Bengal and Kerala to understand their agro entrepreneurial models. Further, a convergence meeting will be held with APICOL to facilitate certified youth agro entrepreneurs under various schemes & programs of the state govt. An exposure visit will be conducted by OUAT to Tamil Nadu Agriculture University where OUAT officials would study the incubator model to replicate the same in Odisha.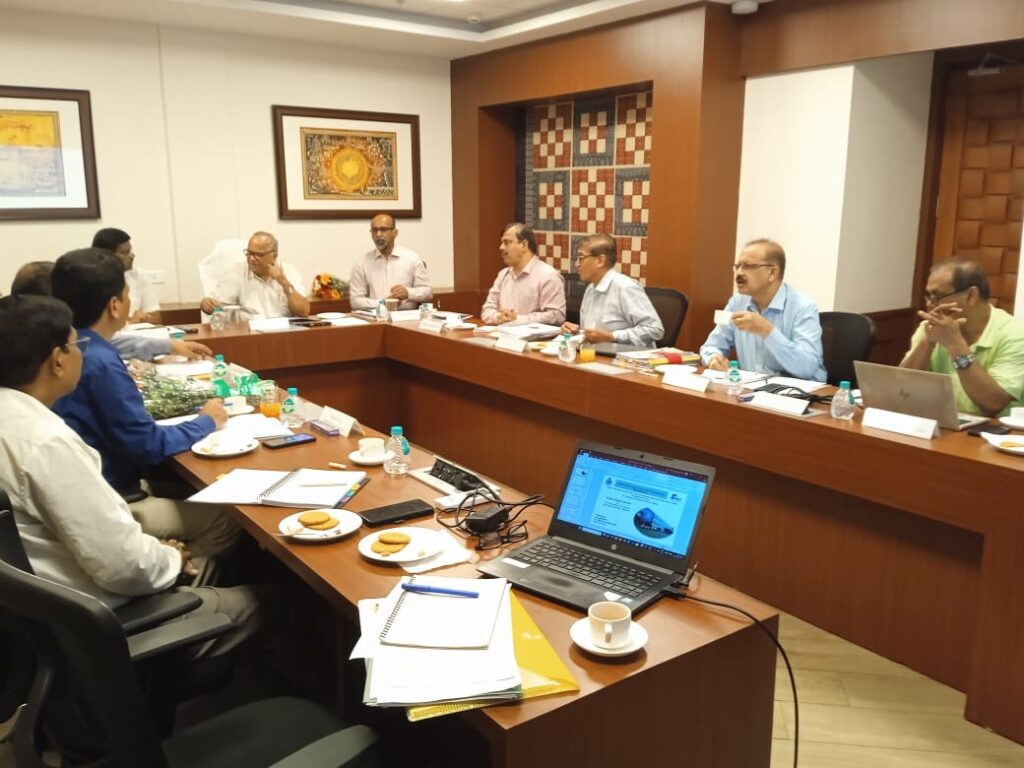 OMBADC was represented at the meeting by the CEO OMBADC G Rajesh. Officials from OUAT who participated in the meeting were the VC OUAT Prof PK Roul, Dr Prasanjit Mishra Dean Extension Education and Dr Sanat Mishra Senior Scientist, OUAT Bhubaneswar.
Among others, GM (Operations) Jayanta Kumar Das, GM (Admin) Sudhakar Burgi, Team Leader PMU Ambuj Prasad and Skill Development expert of OMBADC were present.