OdishaPlus Bureau
The Odisha Wildlife Conclave was organized on the occasion of World Wildlife Day 2023 to raise awareness and reinforce people's commitment for the preservation of flora and fauna. It's an ideal platform to discuss and share ideas with experts and wildlife lovers. World Wildlife Day is celebrated on 3rd March every year. This year, the theme is 'Partnerships for Wildlife Conservation'. The conclave organizers were Nature and Wildlife Conservation Society of Odisha and Ever Green Forum.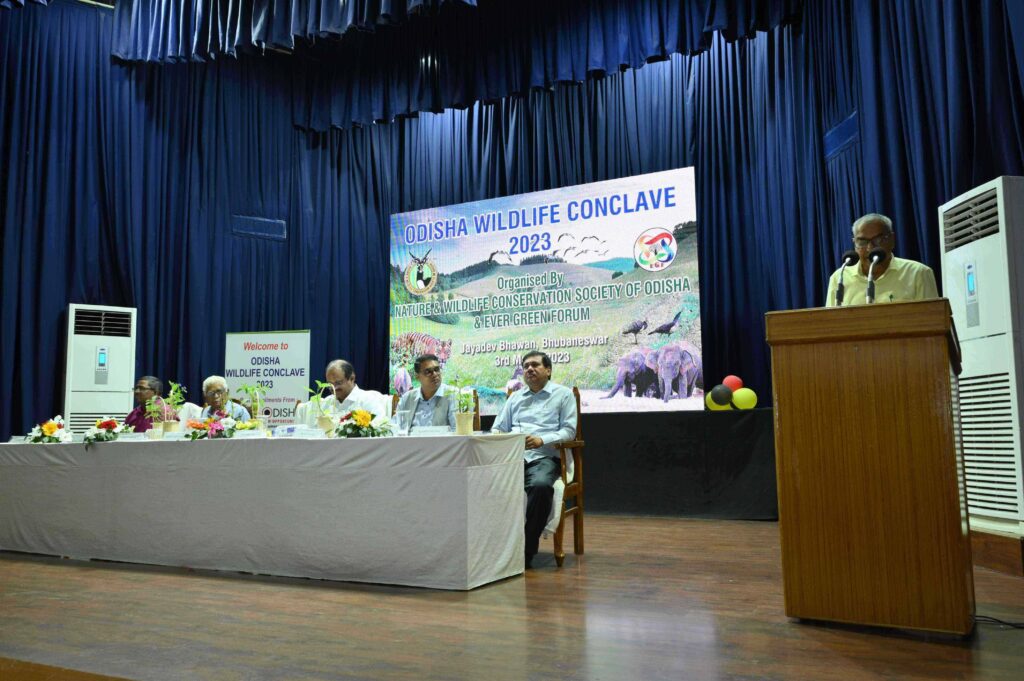 "Wildlife plays a significant role in maintaining the ecological equilibrium of nature. The conservation of our natural resources especially wildlife is one of the greatest challenges of our century", said Ashwini Kumar Patra, Minister of State for Tourism. He was speaking at the 'Odisha Wildlife Conclave 2023' organised by Nature and Wildlife Conservation Society of Odisha at Jaydev Bhawan on Friday.
Ashwini added, "Eco-tourism in Odisha has been implemented in 47 eco-tourist spots in 18 districts. The concept of community managed nature tourism has been adopted to involve the locals in preserving its rich bio-diversity and generating livelihood for forest dwellers. The management of these eco-tourism destinations in Odisha has got us accolades from the tourists."
A souvenir and Odia book "Panira Raja Kumbhira" written by Lala Ashwini Kumar Singh and Sudhakar Kar was released by the guests.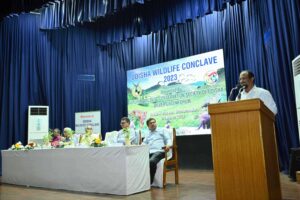 Speaking on the occasion, Saroj Kumar Pattanaik, Former Chief Wildlife Warden said that the paradigm of development has to be changed. People are talking about climate change, global warming and many other aspects but no one is talking about forests. Our behavior and perception towards the conservation of wildlife should change and it is everyone's responsibility in terms of protecting our wildlife.
Dr Sudhakar Kar, Retd, Senior Wildlife Research Officer was felicitated with the Odisha Wildlife Conservation Award and a cash prize of Rs 1 Lakh.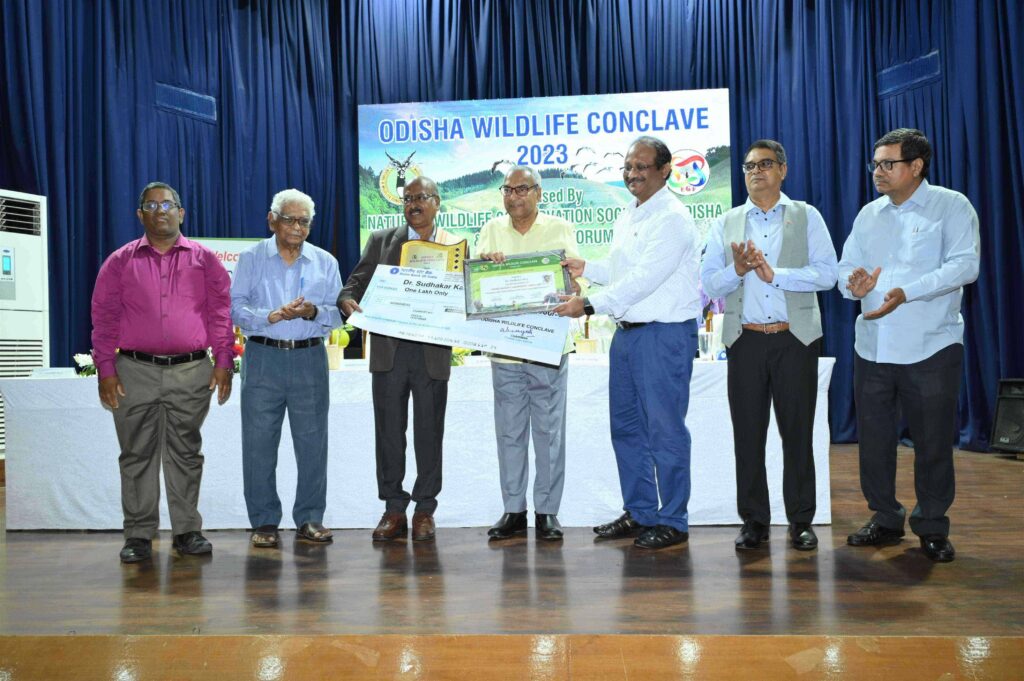 Trinath Bisyiratna, Retd. Forester, Vanoo Mitra Acharya, former Honorary Wildlife Warden of Mayurbhanj, Hrudananda Jena, Bird Specialist, Ranjita Behera, Snow Skier from Rourkela, and Aditya Chandra Panda, Honorary Wildlife Warden of Angul were honoured with Vanya Mitra Awards having cash prize of Rs 10 thousand each.
Debidutta Biswal, IFS, PCCF & HoFF, Odisha attended as Guest of Honour. Saroj Kumar Patnaik, Former Chief Wildlife Warden and President of NWCSO gave keynote address at the conclave, while Dr Anup Kumar Nayak, was the Chairman of the conclave. Dr Prakash Chandra Jena, President of Ever Green Forum proposed the vote of thanks at the end of the inaugural session.