Bhaskar Parichha 
Naveen Patnaik – the fourteenth Chief Minister of Odisha – has had an unusual journey of twenty-five years in politics. During this quarter century of political exploration, Naveen has recalibrated politics, governance, and authority with a sense of purpose and perseverance that has defined his leadership. Becoming a state's chief minister for the fifth consecutive term is no ordinary feat, more than ever for a person who had a tentative start in politics.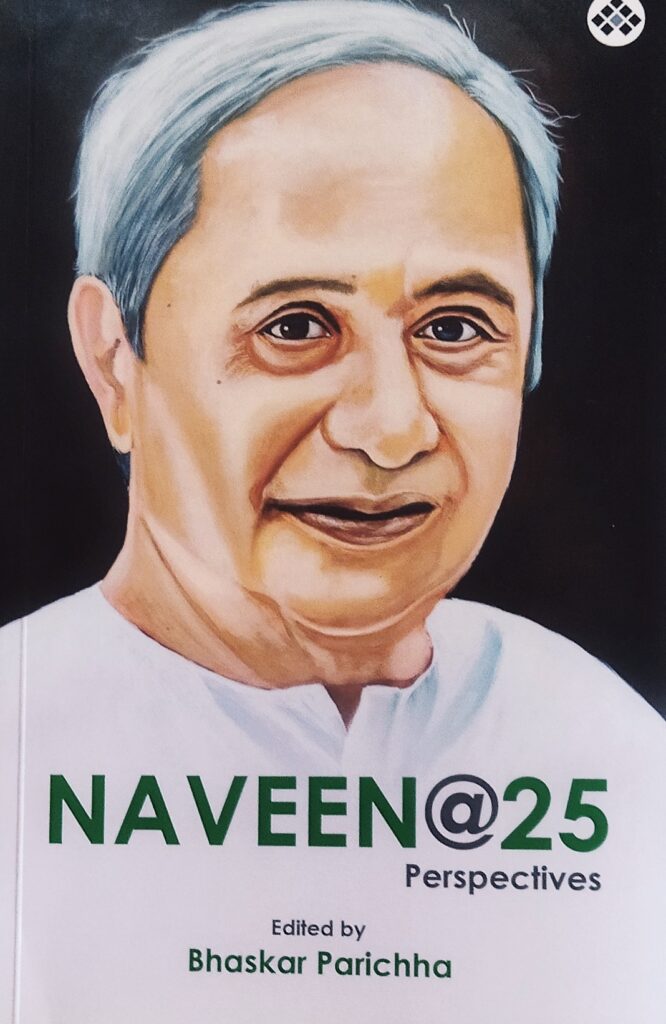 When Biju Patnaik – the legendary statesman and chief architect of India's Janata Dal politics – died in the summer of 1997, the major question on everyone's mind was: who would come after Biju? Enthused by Biju Babu's – as he is popularly known – legion of admirers, Naveen plunged into politics and took up the challenge of guiding the fortunes of the Janata Dal. Once he made up his mind, there was no looking back. The formation of the Biju Janata Dal (BJD) in the winter of 1997 changed the entire political landscape of Odisha ceaselessly.
Persistence
Tenacity is one of the most outstanding traits of Naveen Patnaik. It has served him well in all his years in politics. His determination was on display every time he campaigned. From the 1998 Aska Lok Sabha by-election to the 2019 general elections, Naveen Patnaik has never lost an election. He has won them with monotonous regularity.
In the early days of his political career, the opposition took pains to portray him as an outsider and someone unfamiliar with the language and culture of the state. Not with much success. Since then, Naveen has dominated politics in Odisha. He is obsessed with 'Odisha' and the 'forty-five million' people – so much so that these two words have become a rallying cry, a mantra. His ability to ruthlessly eliminate political enemies is another attribute.
Naveen Patnaik – the socialite who loved to be in the company of celebrities and who enjoyed reading and writing books – must have, at some point in time, felt that politics was a monumental task. But then he had to live up to the expectations of a mass leader like Biju Patnaik. Biju Patnaik dominated the Odisha political scene for several decades.
Dream
Biju Patnaik had a dream. That dream was of making Odisha the most economically sound and developed state in the country. It has paid off more and more over the past two and a half decades.
In 1999, Odisha was devastated by a severe cyclone. The 'super cyclone' – as it is called – killed no less than ten thousand people. This was a defining moment for Odisha. When Naveen Patnaik became Chief Minister just a few months after the disaster, the task was enormous. The losses seemed irreversible.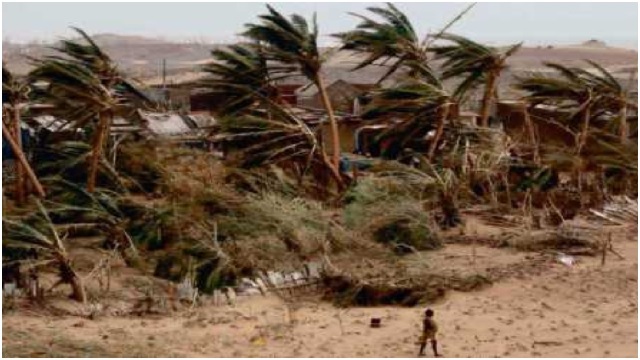 The super cyclone was so destructive that it could not get better. The Congress government led by Giridhar Gamang had failed to deal with the aftermath of the trauma. Mass discontent, coupled with political instability and economic devastation, created an incredibly fragile situation.
Consistency
It was at this moment that Naveen and his Biju Janata Dal proved to be the saviors. In the assembly elections that followed the disaster, voters gave him absolute trust – trust in times of challenge, as they say. They elected him enthusiastically, and Naveen was sworn in as Chief Minister of Odisha for the first time in 2000. When Naveen took over the leadership of the state, the era of political instability was over and the era of development was ushered in.
The first task of Naveen's government in the new millennium was to lift the poor and disadvantaged out of the morass. Many poverty alleviation programs were initiated. Infrastructure development was given top priority. Construction of roads, bridges and other similar projects was initiated. With money from the center, various programs were launched-most of them labeled "Biju".
Twenty-three years after that storm, Odisha has become a model for other states in dealing with adversity. Naveen Patnaik's motto 'Zero Casualty' has ushered in a brand-new era in disaster management. The state is always prepared for any type of disaster and can handle disasters of any magnitude at any time.
Naveen Patnaik was new to politics. One who had never tasted political water, he rose to the challenge of getting the beleaguered state back on track. He knew the need of the hour. Having recognized the obstacles to effective leadership and growth, he was able to overcome them.
Transformation 
Odisha has historically been a poor state with myriad ills, of which poverty is the most egregious. There is a big difference between what Odisha was in the 1980s and what it is today. Forty years later, Odisha is a leader in poverty reduction. The poverty rate has dropped from 63% to 29%. During the next five years, the state expects poverty to drop dramatically to just 10 percent, down from the current 29 percent.
Odisha suffered greatly from its finances before Naveen Patnaik became chief minister. That situation has long since changed. Having freed itself from an unfavorable fiscal situation, Odisha has become a state with revenue surpluses. Decades ago, the state was in the public spotlight because of hunger. That's over now. It has become one of the largest food producers in the country. Food security for millions of people has been ensured. In agriculture, Odisha is now the third largest rice producer in India. The 'Krishi Karman Awards' are testimony to this achievement.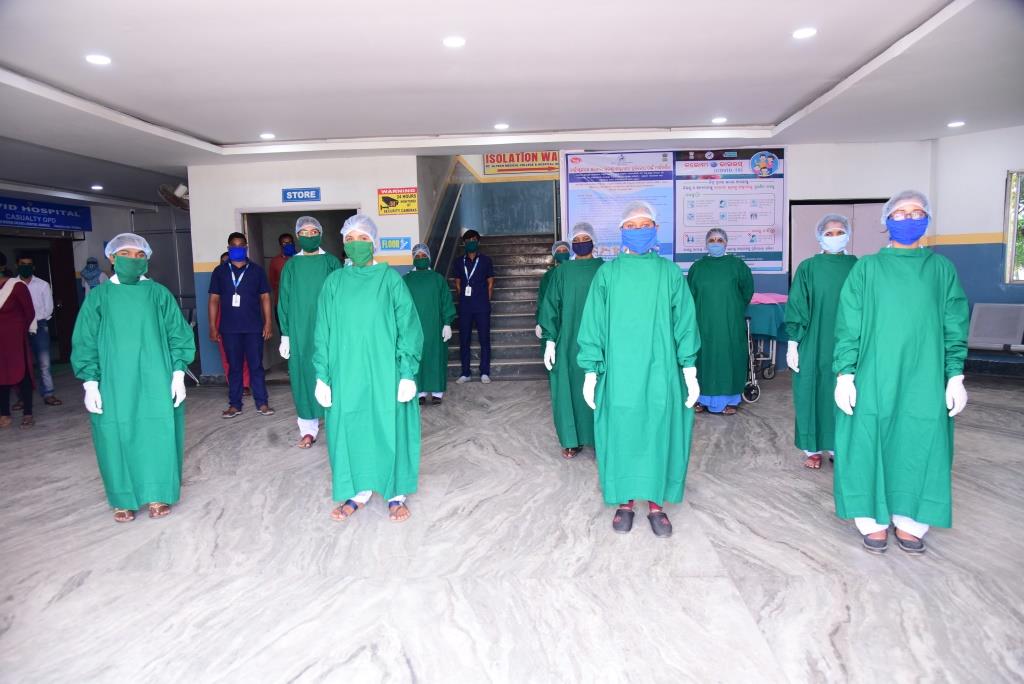 This ability can be seen elsewhere as well. Naveen Patnaik's ingenuity in dealing with the Covid-19 pandemic was unmatched. Providing oxygen to those in need outside Odisha during the second wave of Covid was a remarkable achievement. The repatriation of millions of migrants, the free treatment of Covid patients, the delegation of the powers of a Collector to Sarpanchs, and the classification of workers engaged in the fight against the endemic disease as 'Covid warriors' were unheard of anywhere else in the country.
Women-centric
Women have always been the strength of Naveen Patnaik's government. 'Mission Shakti', which started as a women's self-help group initiative, is now a solid association. It has been given SME status. About eighty lakh women in the state have become self-reliant through 'Mission Shakti'. After empowering women through Self Help Groups (SHGs), the government has transformed them into Small and Medium-sized Enterprises (SMEs) .They are envisaged to become vibrant financial hubs.Naveen Patnaik's commitment to reserving 33 percent of seats for women in parliament and state assemblies is further evidence of how assiduously he has sought after this constituency.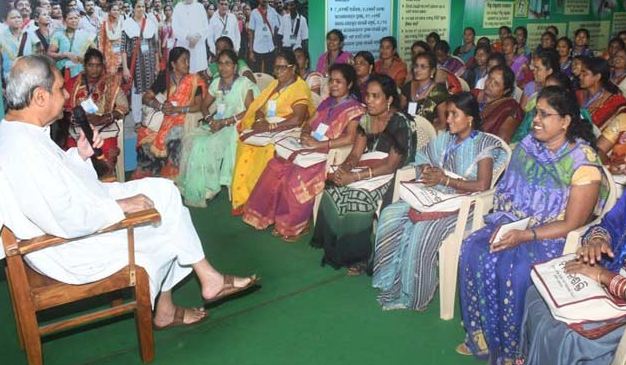 Not in theory, but in practice. By fielding women across a wide range of age groups in the 2019 Lok Sabha elections, Naveen Patnaik led by example. Making sixty-year-old Pramila Bisoi the BJD's Lok Sabha candidate in Aska was a masterstroke. There is a 33% reservation for women in the Lok Sabha. Political reservation for women in panchayats and urban areas has given them a distinct identity. Seventy percent of Zilla Parisad presidents and 55% of urban areas have women presidents. The coming to power of the Naveen government has resulted in many such pro-women measures.
If women constitute a huge constituency, then lakhs of youth have found their way to self-employment through skill development. Compared to the rest of the country, Odisha has one of the lowest unemployment rates.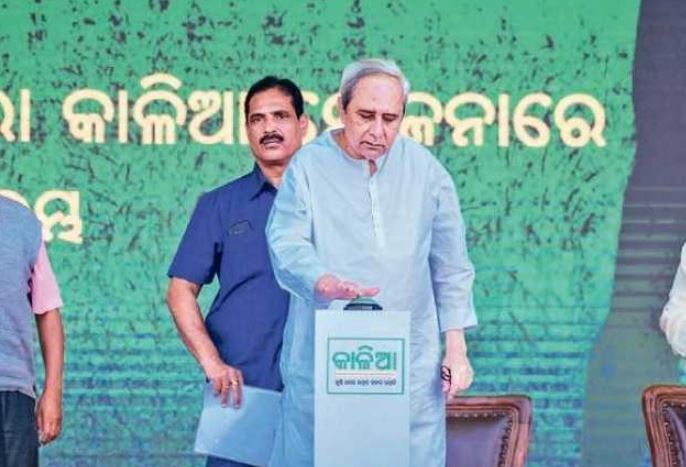 The 'Kalia' (Krushak Assistance for Livelihood and Income Augmentation) program is Naveen Patnaik's flagship program for farmers. It was launched to strengthen the financial backbone of tenant farmers who had been facing recurring hardships due to natural calamities. About ten million farmers in the state benefit from this program.
Happiness
'No one will mortgage land or money for treatment," is the slogan. The Biju Swasthya Kalyan Yojana Smart Card (BSKY) is the answer to the idea of cashless hospitalization. Sums of 10 lakhs for women and 5 lakhs for men are provided as cashless medical services across the country. It is not for nothing that BSKY has become a game changer.
Under the Jaga Mission, the urban poor and homeless have been given land rights. Odisha has become the sports capital of the country. The once Maoist-infested state has transformed the left-wing extremist areas into a 'self-esteem region.'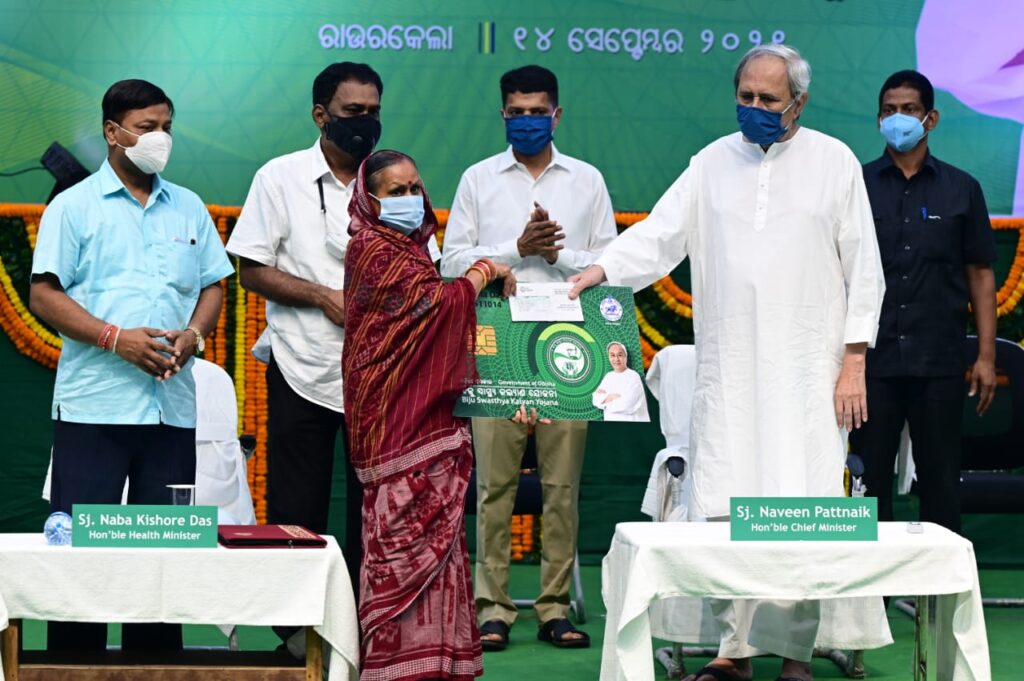 Naveen government's one big announcement was to renovate government schools and make them better than private schools. Another bold decision was to reserve 15% of seats in subjects like medicine and engineering for students of government schools. The number of students in boarding schools that belong to scheduled tribes in Odisha is more than five lakh.
Facelift 
Odisha is also at the forefront of the country when it comes to cracking down on the corrupt. Naveen, who is morally upright in his personal life, has ordered zero tolerance for corruption. The transformation of the administration into a 5-T authority has brought about landmark changes in the state. 'Mo Sarkar' (my government) is another epithet that plays a central role in the administration.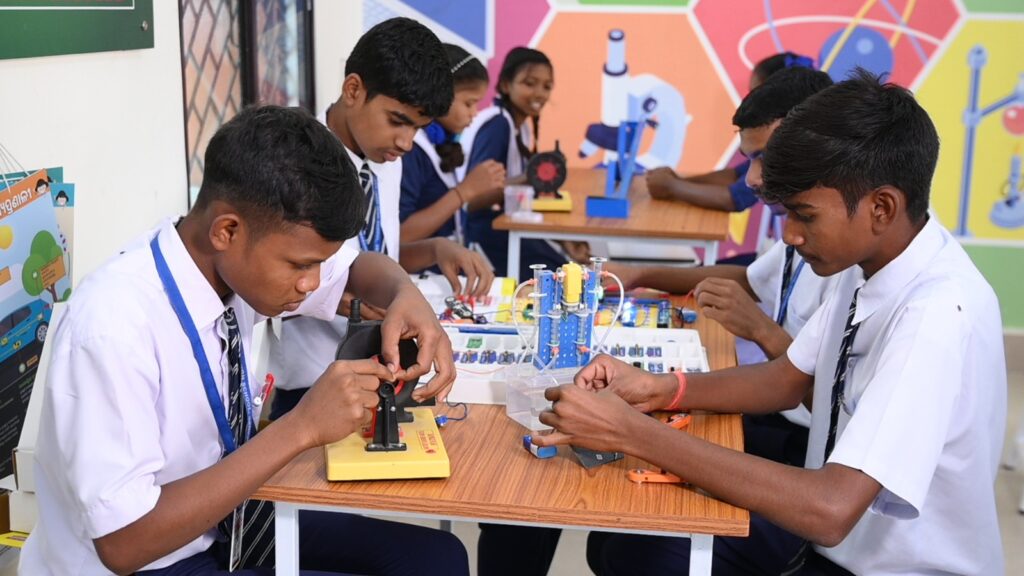 It is no wonder that Naveen's 'Odisha model' has become a replica for many because it has made the administration more transparent, methodical, and citizen-centric. It is due to the tireless efforts of his team that the state has become an attractive target in the industry, information technology, and the healthcare sectors. Pragmatic industrial policies have expanded opportunities for investment in the state. Investment pledges by Indian captains of industry, road shows, and Naveen's meetings with investors in major metropolitan cities are evidence of this effort.
Resolve
The five-time Chief Minister is also a master strategist and a skilled mediator between people. These virtues have helped Naveen Patnaik bring together the right people for the right job, formulate his party's election strategy profitably, and continue the momentum and resolve.
Naveen has won elections time and again. But, the 2014 general election was different and significant because he bucked the national trend and emerged as the sole winner. From here, Naveen earned the moniker 'giant killer'. Two and a half decades later, Naveen is the undisputed leader of Odisha and a national-level leader of high standing.
The numerous welfare programs his government has launched over the years are part of a long-term strategy that gives the party an edge over its rivals. Each of these programs is carefully thought out and targets different segments of the population – "from the cradle to the grave." Naveen made sure that all the development benefits were passed on to the people at the grassroots level. All this and more has paid off for him.
One of the most distinctive characteristics of Naveen's persona is that he is scrupulous and leaves nothing to chance. Naveen's resilient leadership skills, effective management and tight control are exceptional. He has accepted four and a half crore people as his family. The bond is phenomenal. Naveen has rendered committed service to the people of the state and created a people-oriented government. He is increasingly recognized as the most popular politician.
Legacy 
The leadership qualities of Naveen are phenomenal. There is something magical about his popularity and charisma. He has broken records, is widely loved, and is the true heir to Biju Patnaik. Biju's legacy continues to shine, proving the legendary leader's impact and reach.
The enduring legacy of Biju may make other 'first families' bristle with anger. But that's how politics in Odisha has cast itself over the past two decades. Biju Patnaik, Naveen's father was a fierce critic of the center. He once threatened to secede if his state's interests were not safeguarded.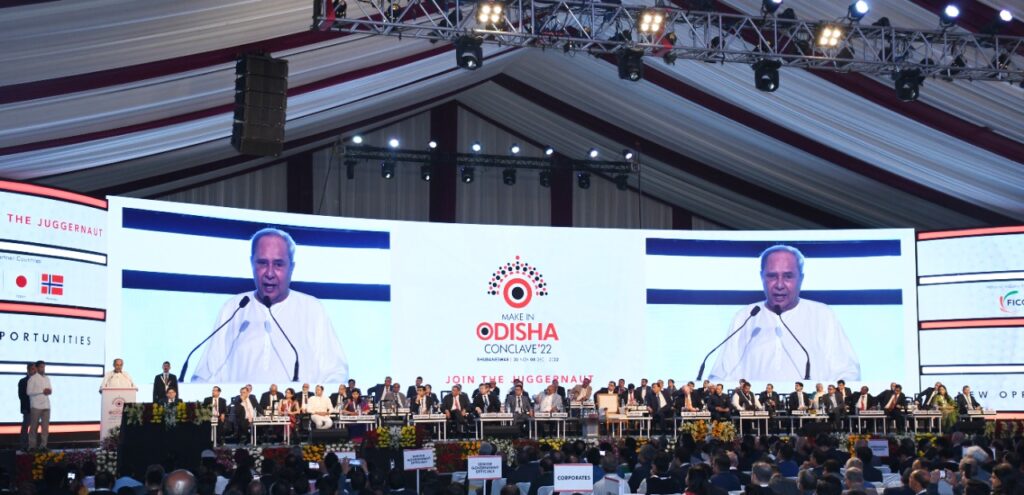 The Naveen government was also of the opinion that the ignominy of a backward state should end. Odisha should be put on the fast track to development and regain its dignity. During this period, a number of new growth initiatives were announced, along with administrative reforms.
What makes Naveen unique and exceptional among most regional satraps? What makes him one of India's most successful administrators? The answer is not difficult to find. The Biju heritage, the TINA factor, a supportive and elite government, the leader's clean image, as well as his upper-class, cultured, and well-mannered disposition have contributed to the leader's success.
Acumen 
When Naveen Patnaik received the 'Best Administrator' award from 'Outlook' magazine in 2017, his admirers and detractors alike were thrilled. It was an undeniable achievement, and the general opinion was that the leader could stay as long as he liked.
Naveen has shown remarkable self-confidence, led Odisha out of the 'poorest' category of India, managed disasters effectively, won people's hearts with people-oriented policies, made Odisha investment-friendly, developed women-friendly policies, and fought corruption. This has elevated him.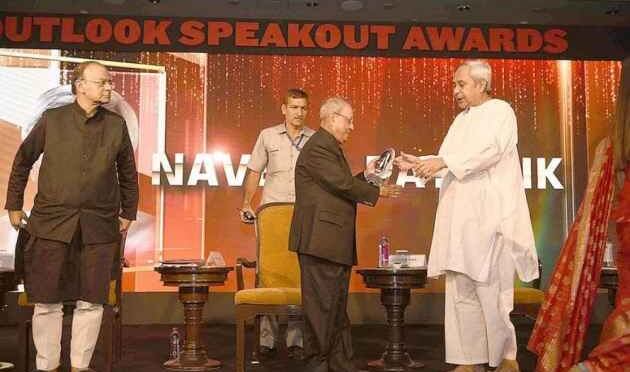 In the face of criticism about his government's failures and slip-ups, Naveen Patnaik has not reacted aggressively to the accusations against him. He refuses to be provoked by political controversies and disclaims to get caught up in political controversies. In the public eye, Naveen's restraint has solidified his image as a refined politician, which has made him a popular choice time and again. This has given him the confidence to continue governing Odisha.        
(Excerpts from the book Naveen @25 – Perspectives, edited by Bhaskar Parichha, with permission from publishers Pen In books /Bhubanewsar)