OdishaPlus Bureau
There has been a steady rise in the demand for traditional and healthy food among the health conscious and informed citizens. Husk lever pound rice, referred to as 'Dhinki Kuta Chaula' in Odia, is one of the preferred grains by the connoisseurs.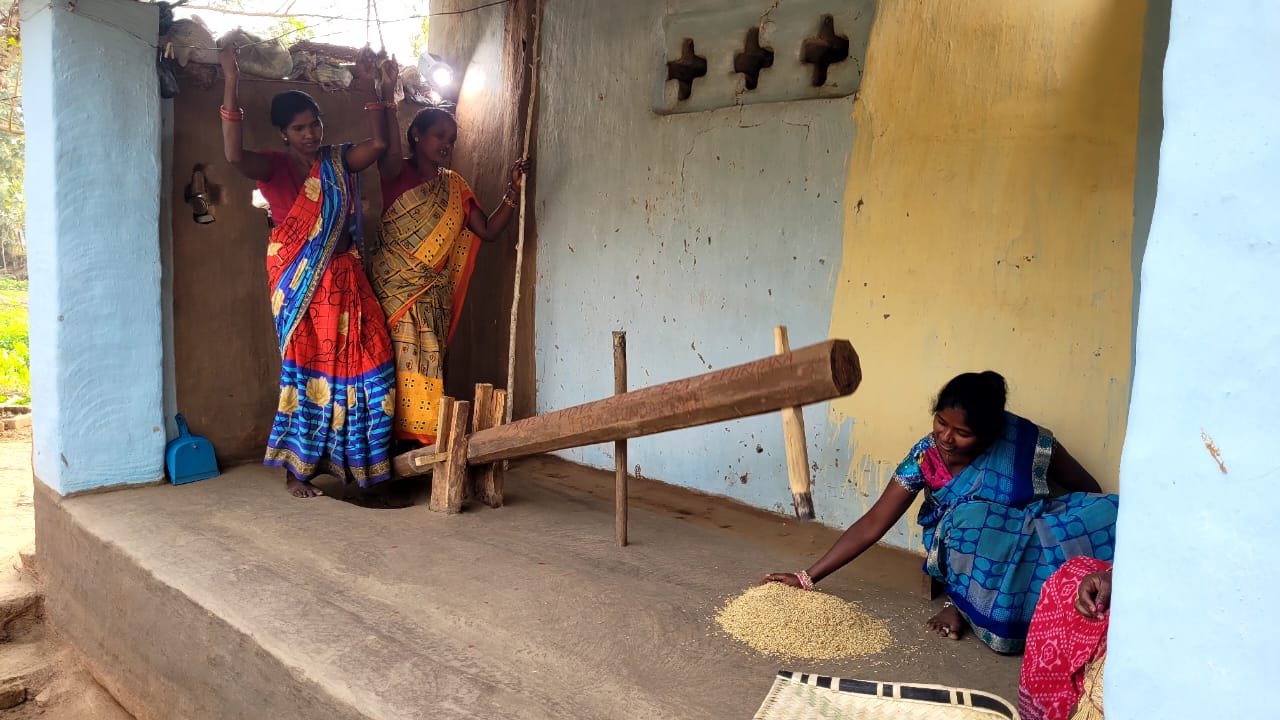 Responding to the trend, the Integrated Tribal Development Agency (ITDA), Sundargarh is incentivizing women from local tribal communities to produce traditional husk lever pound rice, or brown rice (whole grain rice), with a view to enhance their income avenues.
The programme is part of the 'Van Dhan Vikas Karyakram' (VDVK) which is aimed at creating substantial livelihood opportunity for members of various tribal communities by using their traditional knowledge and expertise.
Fiber-rich brown rice is sold at a premium in the market for its health benefits. ITDA is incentivizing members of tribal WSHGs by providing them husk lever pounds and weighing & packaging machines for the promotion of high-value brown rice production.
Eighteen VDVK units have been set up by ITDA Sundargarh in 9 blocks of the district. 300 women from 30 WSHGs each have been associated with every unit. So far, 600 husk lever pounds have been distributed among 4 VDVK units, benefitting 1200 women. It is worth mentioning that the red outer layer of lever pound rice is rich in nutrients like fiber, protein and iron which help maintain cholesterol level in body.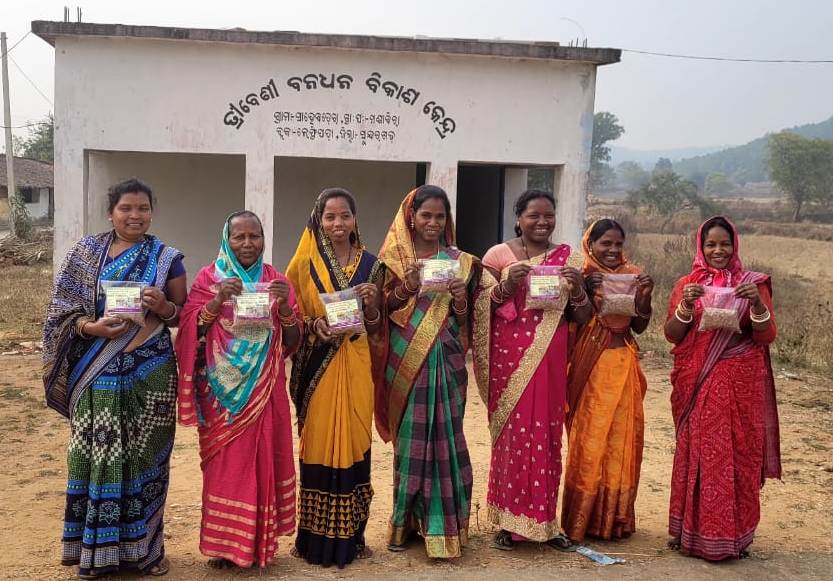 "We are producing brown rice by using the husk lever pound given to us by ITDA under the VDVK programme. The produce is giving us good returns and helping us foot household bills and children's education expenses," said Chanchala Naik, a beneficiary from Sahebdera village under Lephripara block.
The brown rice produced by VDVK members is weighed and packaged using machines before being dispatched for sale. The nutrition-rich rice is fetching three times the price of mill rice available in the local market. A steady rise in the demand for brown rice has been witnessed due to its increasing preference by conscious citizens.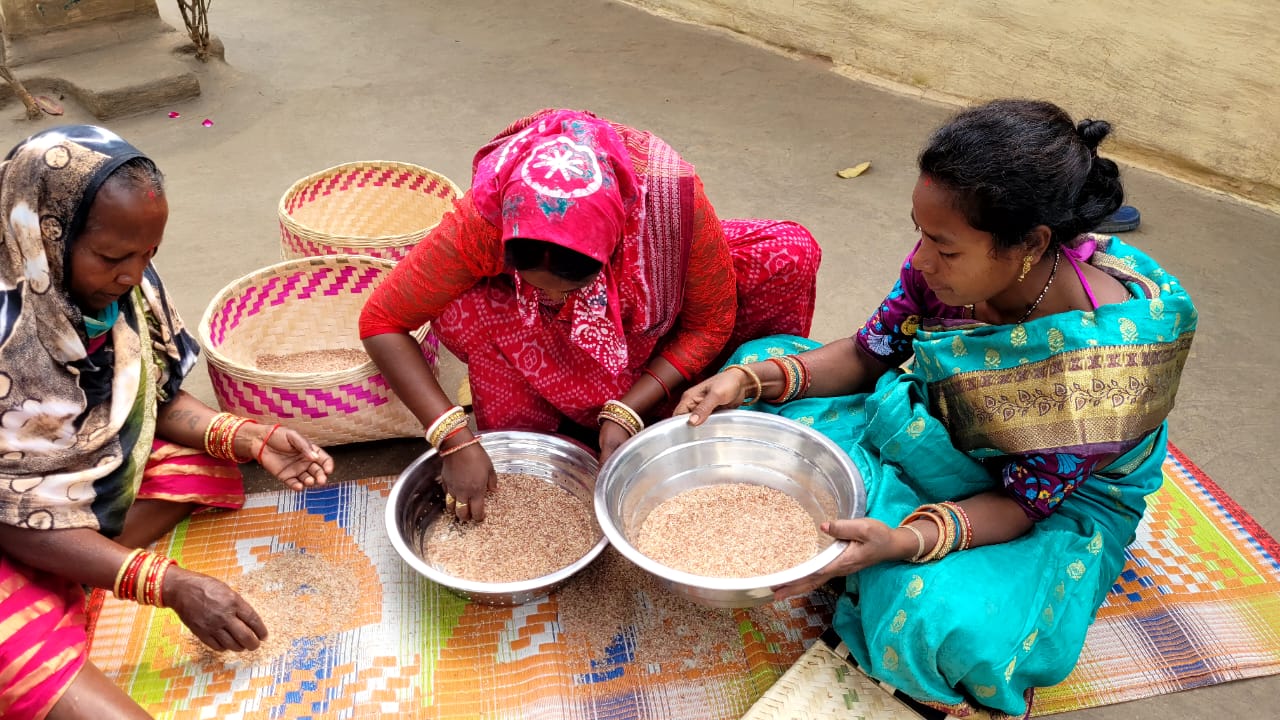 "We have been given training by ITDA to produce brown rice from paddy using husk lever pound, and provided with machines required for weighing and packaging. We're getting good returns by selling the produce in the market and at fairs," said Pushpa Majhi, another beneficiary.
The proceeds from the sale of nutri-rich rice is not only helping tribal women in Sundargarh district to become self-reliant, the income is also helping them support house-hold expenses and children's education, apart from maintaining decent savings in banks. ITDA Sundargarh has been helpful in uplifting the living standards of tribal women in the district through the programme.